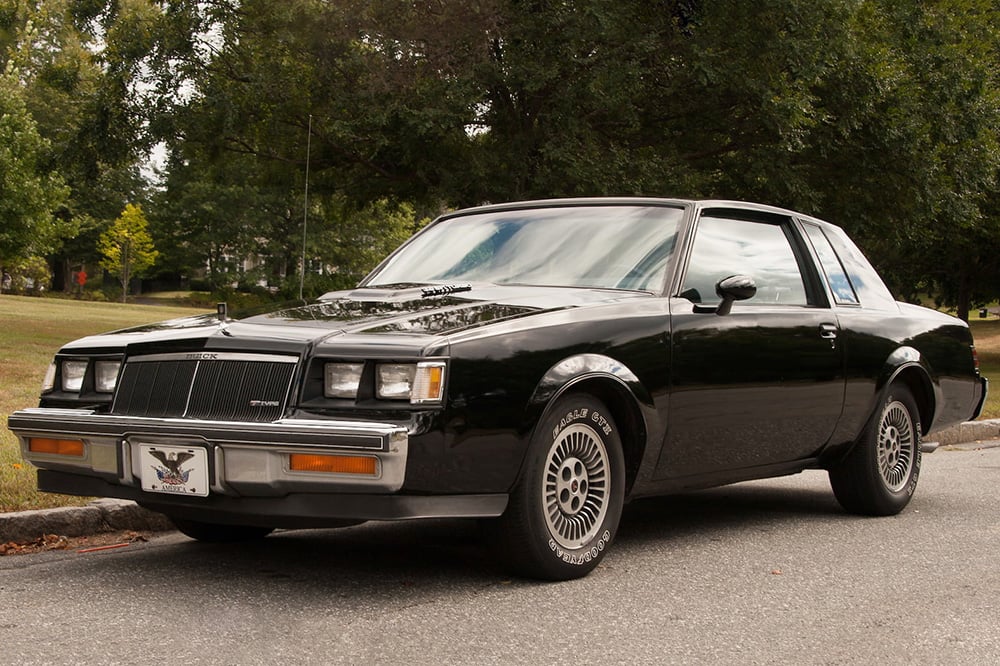 The Buick GNX was General Motors' ultimate turbocharged variant of the G-Body Buick Regal, and a mere 547 original GNXs were produced in 1987. Due to the difficulty and expense involved in finding an all-original GNX today, many classic car buyers and restorers have sought out its closest sibling, the Grand National. However, this wasn't the only other high-performance, turbocharged Regal variant. In this article, we'll take a look back at two other performance-oriented, forced-induction Buick Regal models, the Regal T-Type and Turbo T.
Buick Regal T-Type and Turbo T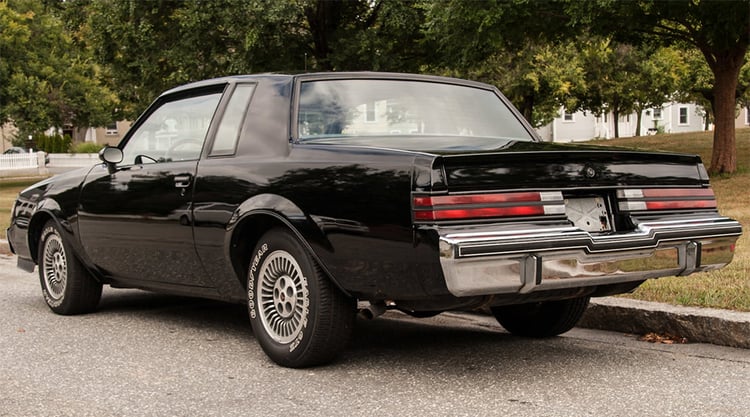 1985 Regal T-Type reference photos courtesy of Mecum Auctions
So, what are the Buick Regal T-Type and Regal Turbo-T? Are they two names for the same thing? What years do they apply to? This may get complicated, but let's see if we can get things straight.
1983-1986 Buick Regal T-Type
Beginning in 1983, Buick offered the T-Type package for the Regal. Anyone who ordered a T-Type package automatically received a Regal equipped with a Turbocharged 3.8 liter V6. Along with the Turbocharged engine, the T-Type designation came complete with a special performance suspension package, special wheels, and T-Type emblems strategically placed throughout, among other things. This was Buick's M.O. through 1986. Pretty simple, right?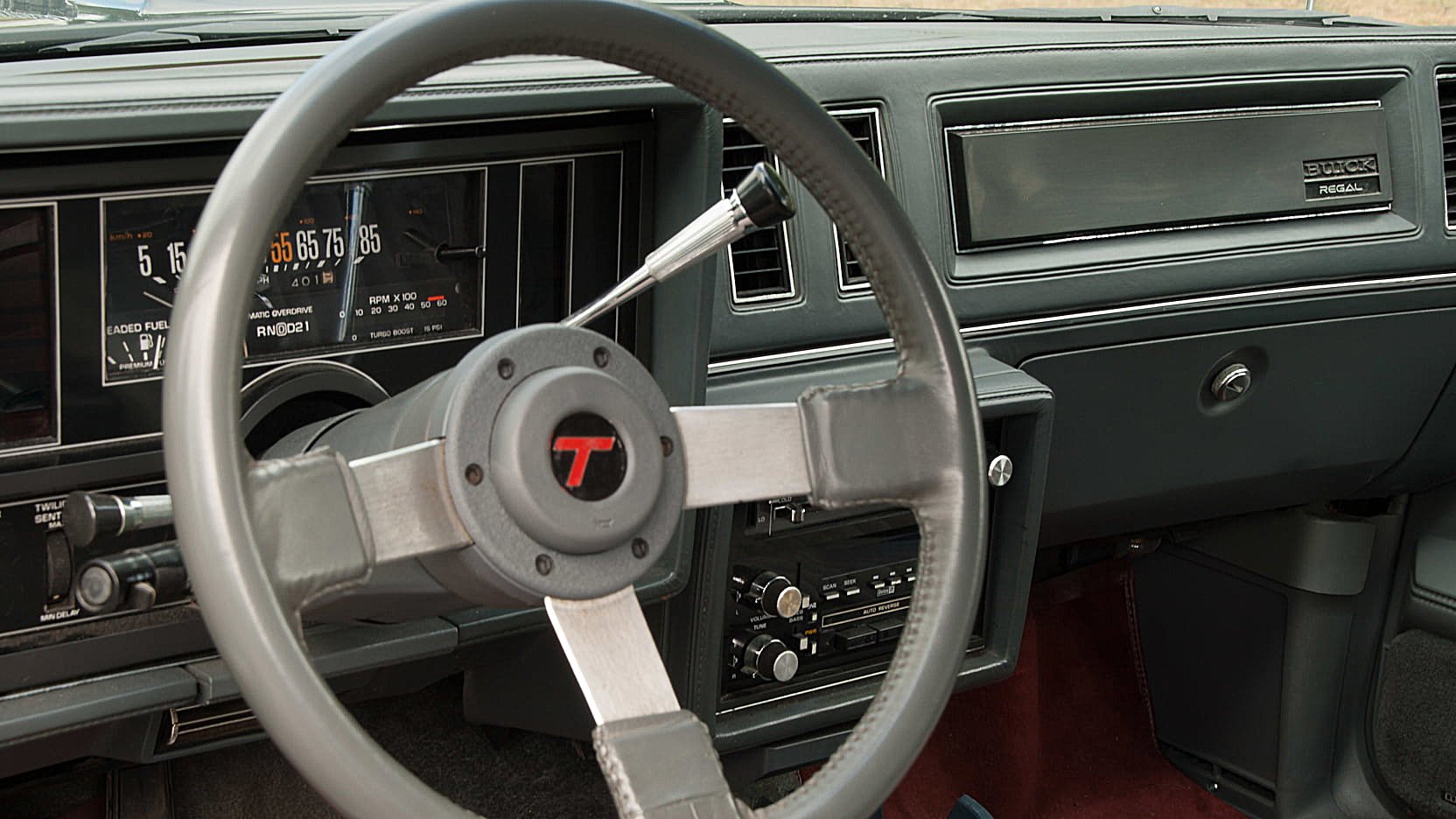 Above: 1985 Regal T-Type interior, including leather-wrapped Sport steering wheel
1987 Buick Regal "T"
Here's where things change. In 1987, Buick dropped the T-Type designation for the Regal — so, how did any turbo Regals get made in 1987? The best way to explain this is that prior to 1987, the T-Type option consisted of powertrain, and suspension-trim all rolled into one package. In 1987, this option was split into a powertrain option, and a suspension-trim option.

That change meant that all the cosmetic and suspension options common to the T-Type were made available for any 1987 Regal with the standard 3.8-Liter V6. They did this by offering a "T" Package (option code Y56).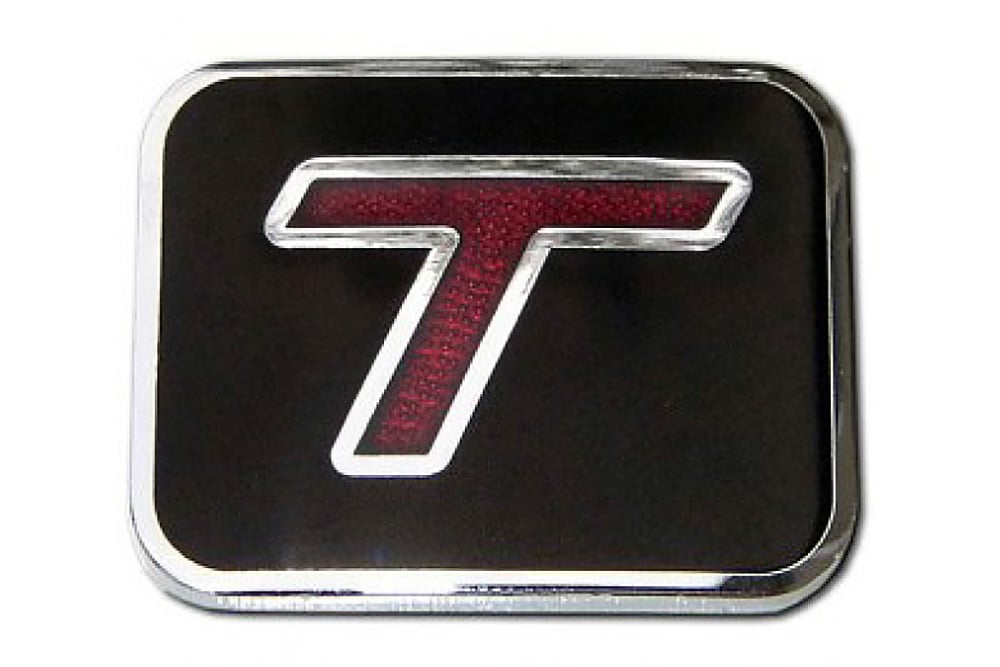 Above: Buick Regal "T" Package emblem
The Y56 "T" Package consisted of the Touring Suspension, leather wrapped Sport Steering Wheel, Turbo aluminum wheels, Eagle GT Tires, Fast Ratio Power Steering, Gas Shocks, and "T" ornamentation. For those who also wanted the black trim from the previous T-Type model, Buick offered the Exterior Sport Package (option code WO2). The WO2 option was available on any Regal, regardless of the engine.
1987 Buick Regal "Turbo T"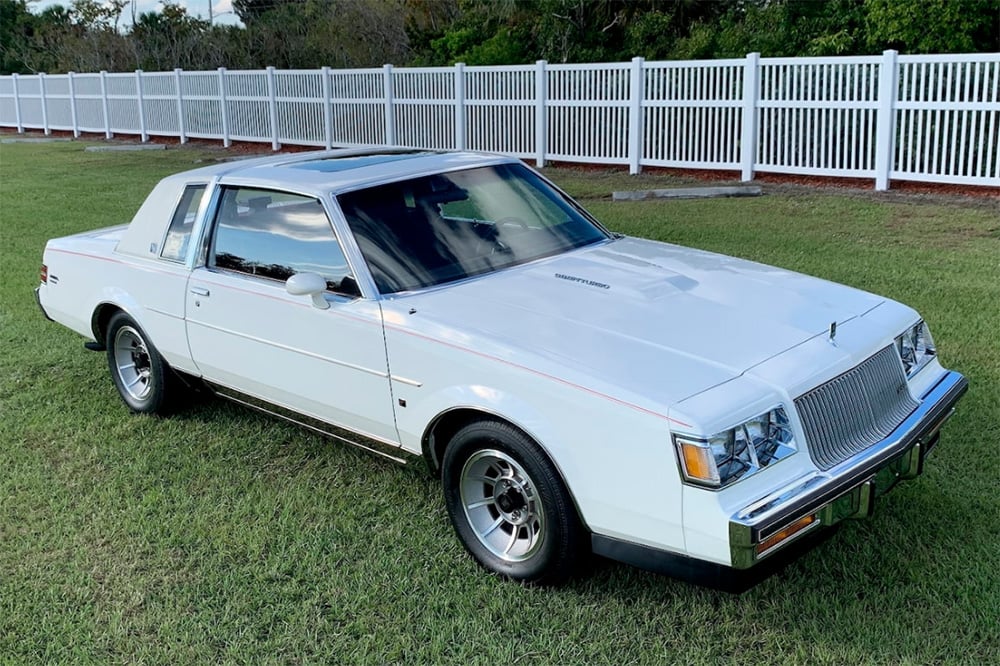 Above: 1987 Buick Regal Limited "Turbo T" photo courtesy of Mecum Auctions
Notice the lack of a turbocharged engine — the Y56 "T" Package did not include a turbocharged engine by default. However, you could still get the turbocharged engine in addition to the "T" Package. To do this, you'd order the "Turbo Package" (LC2), which included the "T" package (minus the WO2 option).
What you ended up with was a Regal with both the "Turbo" and "T" Packages — hence, the name "Turbo T". However, nowhere in Buick's literature was there ever any mention of the term "Turbo T" until Buick released Product Information Bulletin 87-031 on November 15, 1986 entitled "Regal WE4 Turbo "T" Package."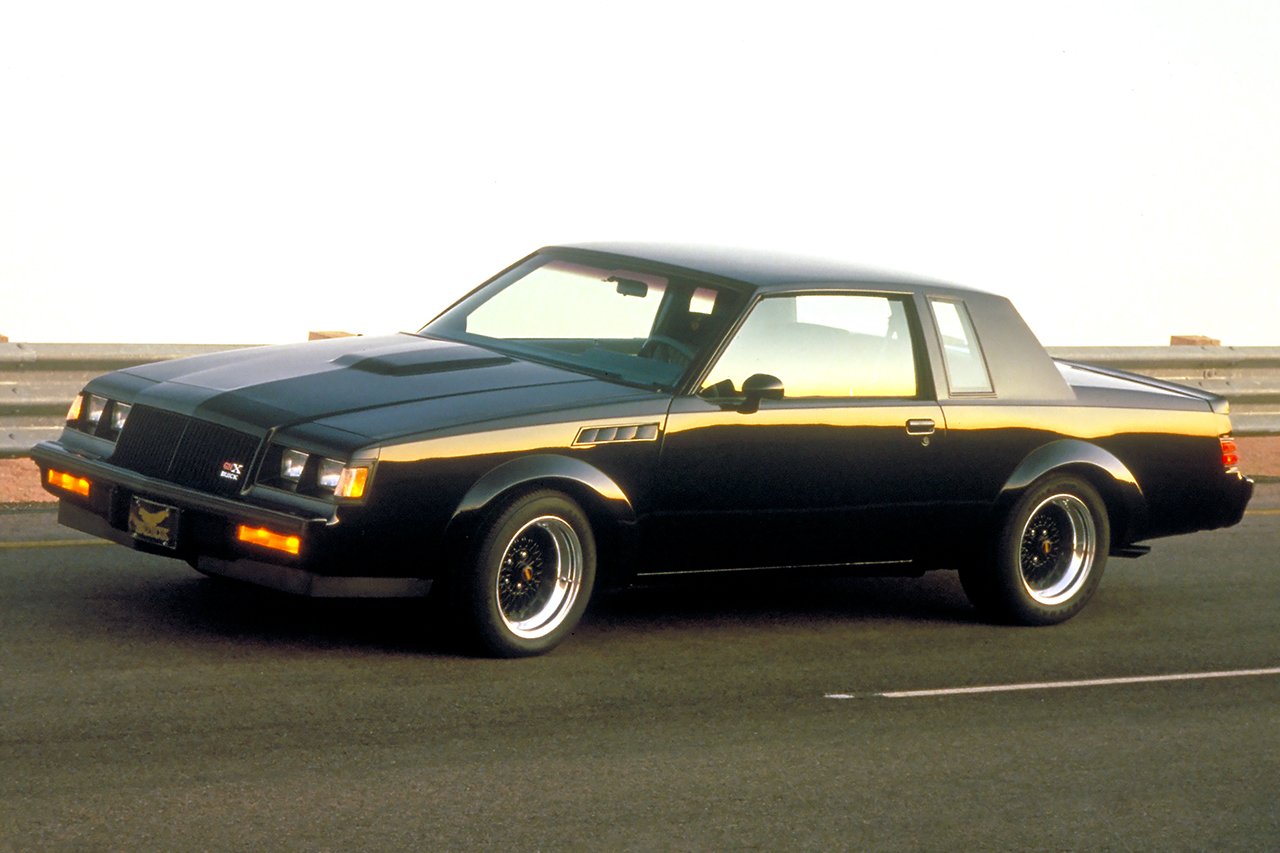 Above: 1987 GNX photo courtesy of General Motors
In addition to the "T" and "Turbo T" models, the 1987 lineup included the high-performance Grand National package that had been available in previous years. 1987 was also the first and only year for the legendary GNX. With a wide range of choices from luxury to all-out performance, it was a very good year to shop for a new Buick.
Restoration Parts for Your Buick Regal
Classic Industries is already the leading supplier of restoration parts for popular GM vehicles such as the Camaro, Firebird/Trans Am, Nova, Impala, Tri Five, and numerous truck models. We also recently expanded our catalog line to include a dedicated 1978-87 Buick Regal restoration parts catalog, featuring parts for the T-Type, T, Turbo T, Grand National, and GNX. Click the button below to get a free, full-color 1978-87 Buick Regal parts catalog.