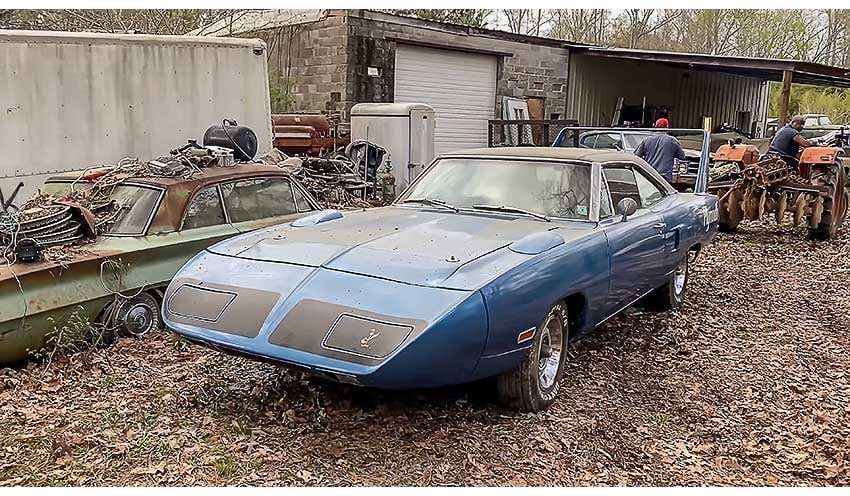 This week's Classic Industries barn find video is of a rare 1970 Plymouth Road Runner Superbird that is not specifically a barn find. The Superbird's home from 1994 up until March of 2020 was actually a chicken house - a fitting nest for a Road Runner Superbird.
Over the years the Mopar's second owner had off and on entertained the idea of selling the rare car. Rumored offers were anywhere from the outlandishly low to more reasonable bids. It seems that the car's former not-so-caring caretaker was teasing a gaggle of Superbird enthusiasts, while not really intending to set the car free by accepting the best offer.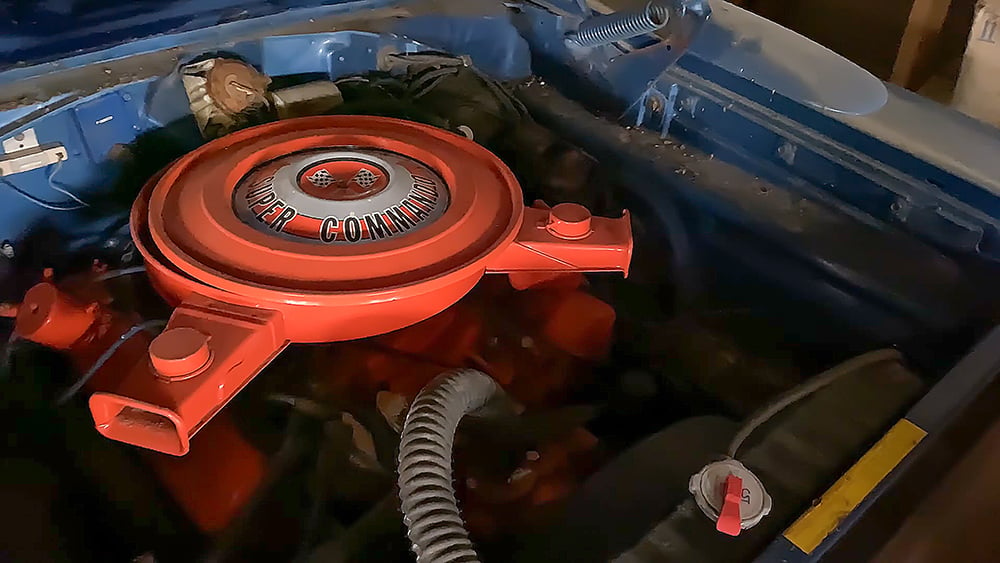 Above: The original 440-cubic inch big block V8 engine has a single four-barrel intake manifold and carburetor that originally produced 375-horsepower and 480 lb.-ft. of torque. The engine's backed by it's original aluminum cased Torque Flight 727 three-speed automatic transmission.
Someone in March of 2020 finally convinced the former owner to sell the Road Runner. The car reputedly is equipped with all its original sheet metal, has had just one repaint in Corporate Blue, wears its original vinyl top, and has its original drivetrain. The video below doesn't disclose who bought the Superbird or how much was paid.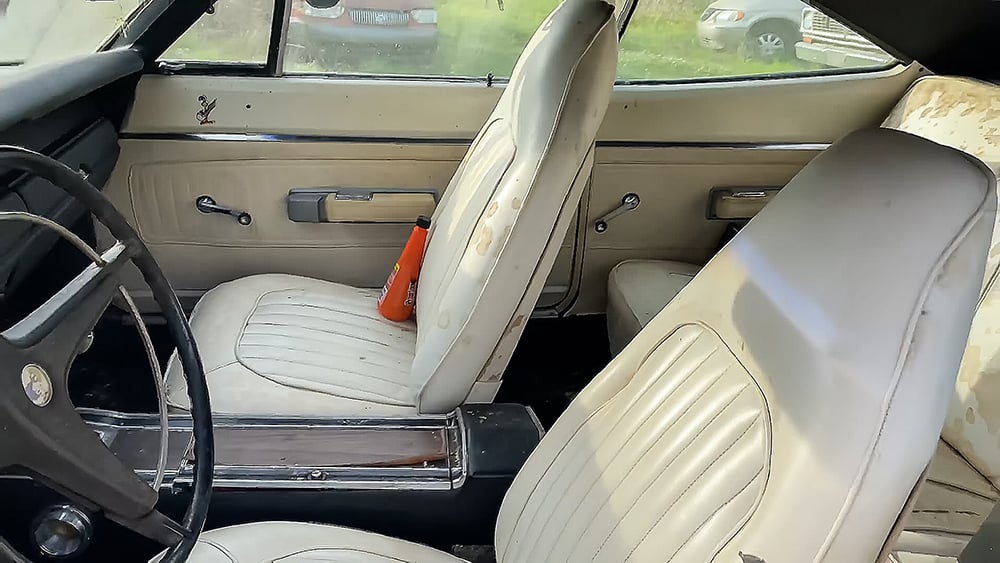 Above: From the look of the well preserved white vinyl interior, the cockpit should clean up nicely and provide years more of reliable low flight service.
If you visit the video poster's Instagram hashtag of: #Mopars5150_lilmisscannon, you'll see that the spectacular Superbird is now running and flying low once again somewhere in the hills of Georgia.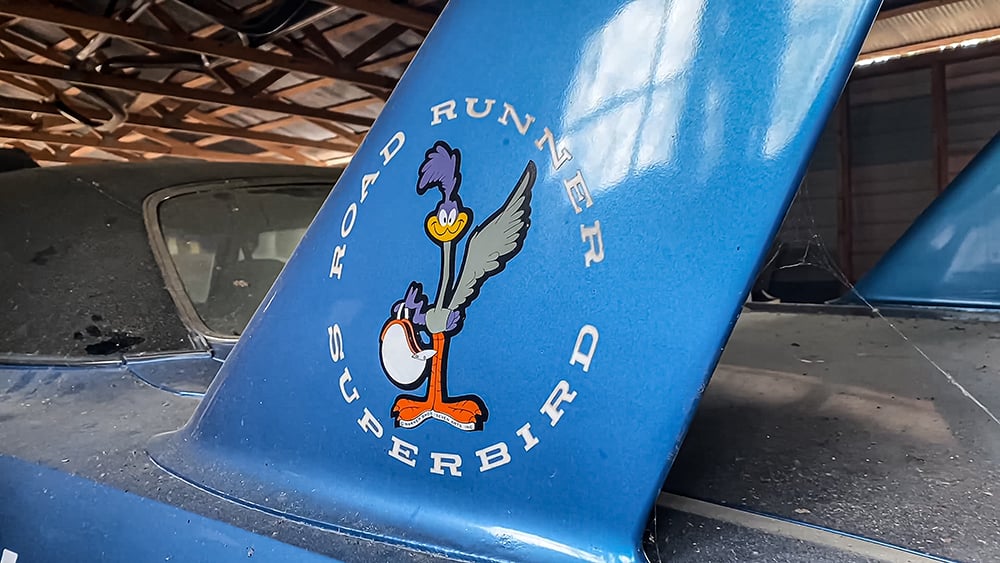 Above: Beep! Beep! Bigtime!
Someone rescued a super nice original Superbird from a birdcage. No Road Runner should ever be held in captivity. We wonder whether the former owner's name might in fact be Wile E. Coyote? Hmmm...food for thought.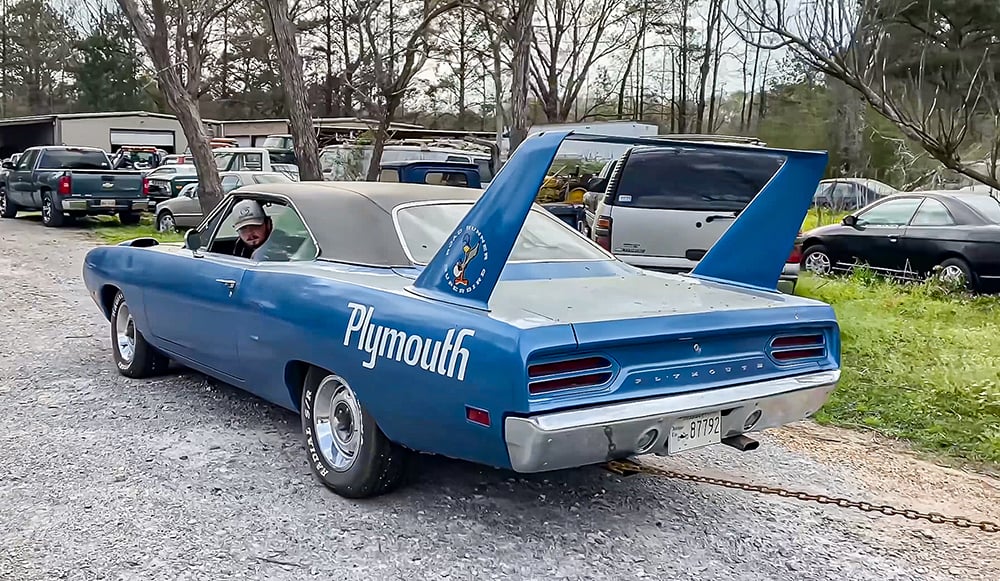 Whether you're a bird watcher specifically or a Mopar enthusiast in general, you'll enjoy watching this rare 1970 Plymouth Superbird American muscle car be rescued from captivity. Remember, Road Runner's idea of havin' fun is runnin' on the road all day, or words to that effect:
Classic Industries Sells 1970 Plymouth Superbird Components
Whether you own a 1970 Plymouth Road Runner Superbird, or you're searching in the chicken coops across the country for a barn find, you'll discover an abundance of Superbird parts by shopping online. You can also get a free Classic Industries Mopar Parts and Accessories Catalog by clicking the button below:
American Muscle Car Hunting Helpful Articles
If you're searching for your very own muscle car, these two articles could be of use: