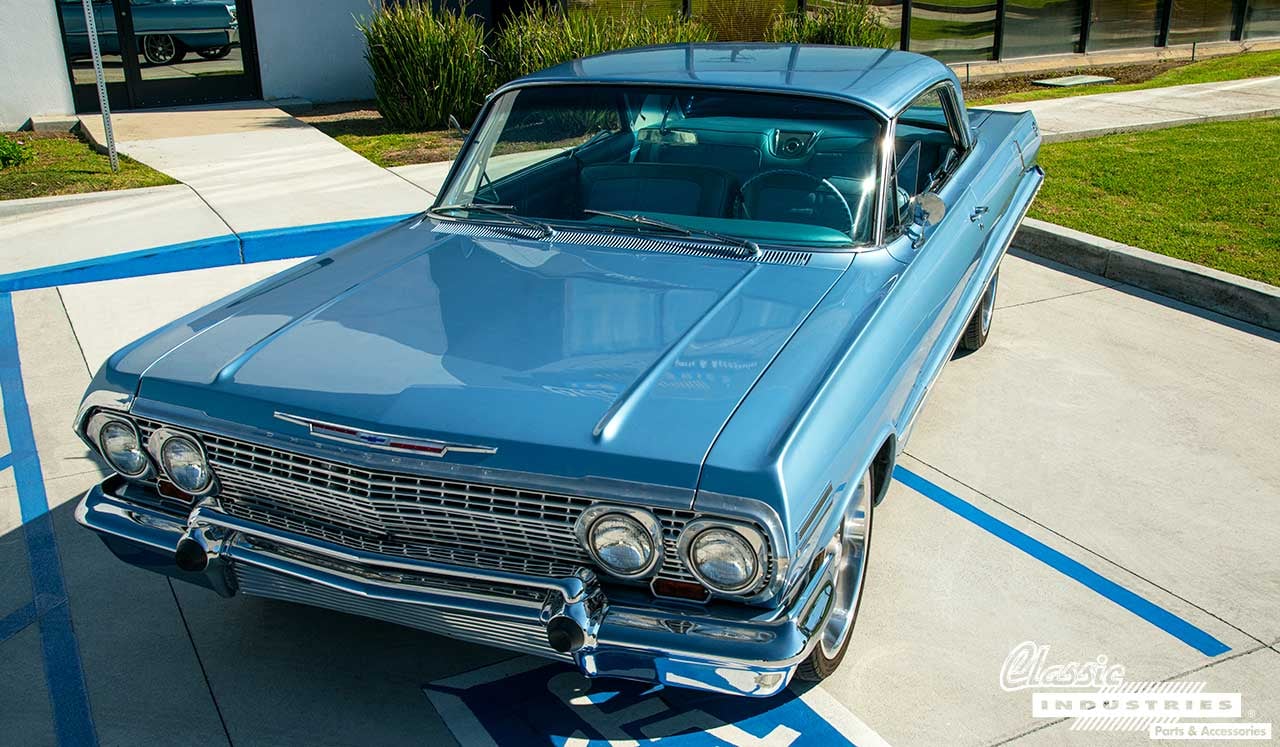 Chevrolet produced an impressive 832,600 Impala Series vehicles in 1963. By way of comparison, Chevy's biggest full size vehicle rival, the Ford Galaxie 500, had a total production of 722,647 units. Whether you're a Blue Oval fan or a Bow Tie woman or man, both of these American automobile manufacturers were flying high in the Swingin' '60s.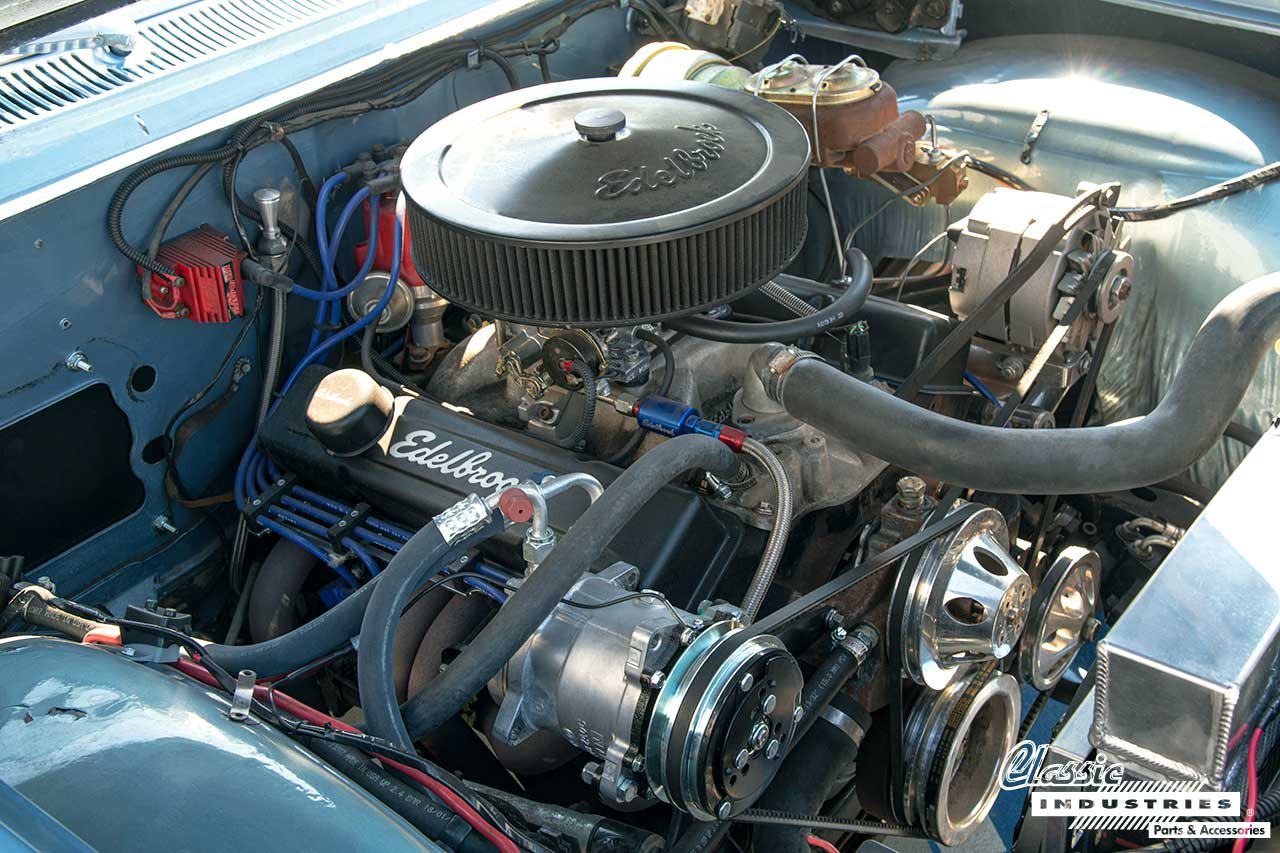 U.S. Economy Buzzing Along Great in 1963
Manufacturing and sales figures in general were also at an all-time high this year. Especially in two strong areas of durable goods - new residential home construction and the manufacture of automobiles and the sales in both segments - the U.S. economy was booming, for the most part. One million new jobs were filled this year, but unemployment rose a bit too. The national average for a gallon of fuel in 1963 was 29 cents. The national average at the time of this writing (November 2023) is $3.99 a gallon, which represents a 1,201.06% increase.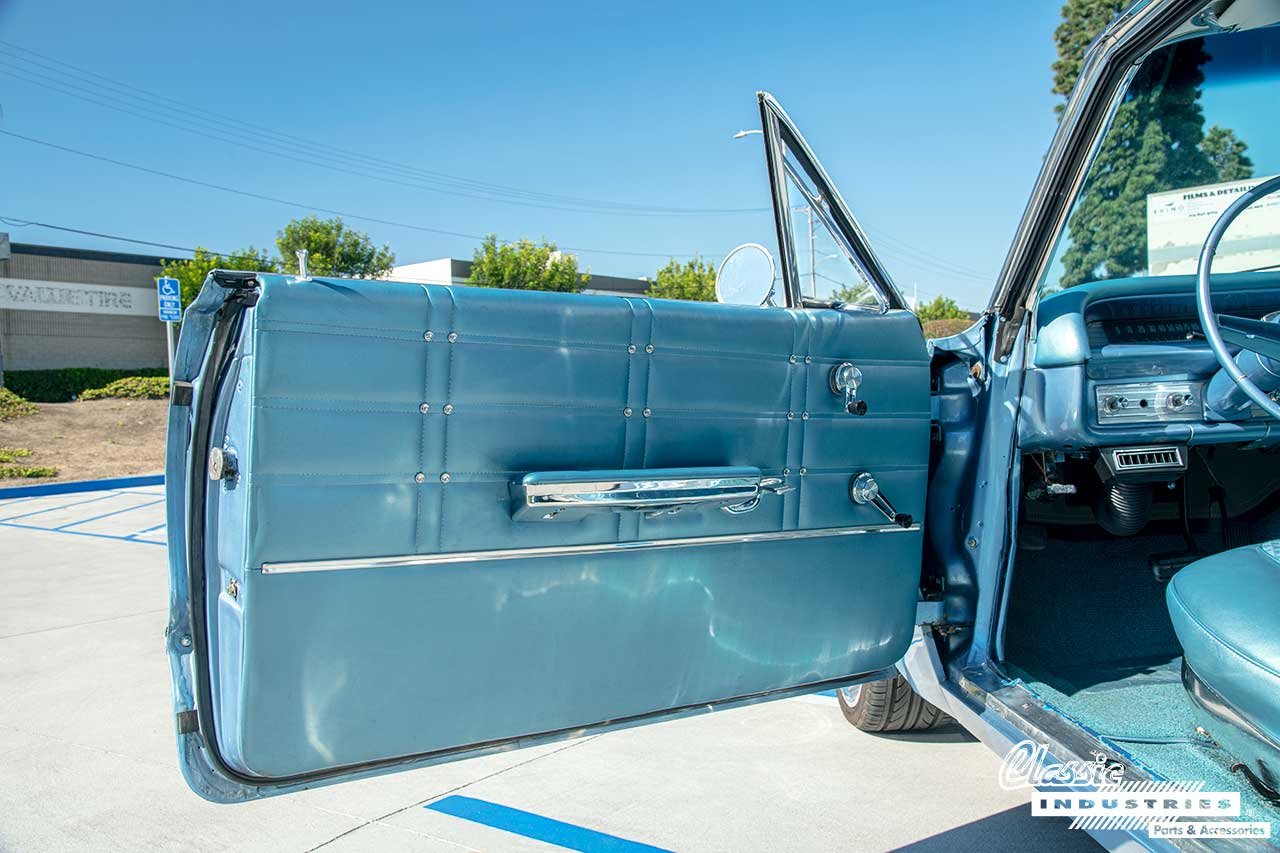 Full Sized Chevrolet Impala Ruled U.S. Roads in 1963
With fuel being so cheap back then and how great the economy was going, it's amazing that these V8 powered, full sized Chevy Impalas, Ford Galaxies, Chrysler 300s, and etc. weren't driven into the ground. In the form of fossil fuels, the prehistoric creatures that have vanished from earth have properly powered these mighty American internal combustion engine (ICE) rolling/running sculptures since the early 1900s.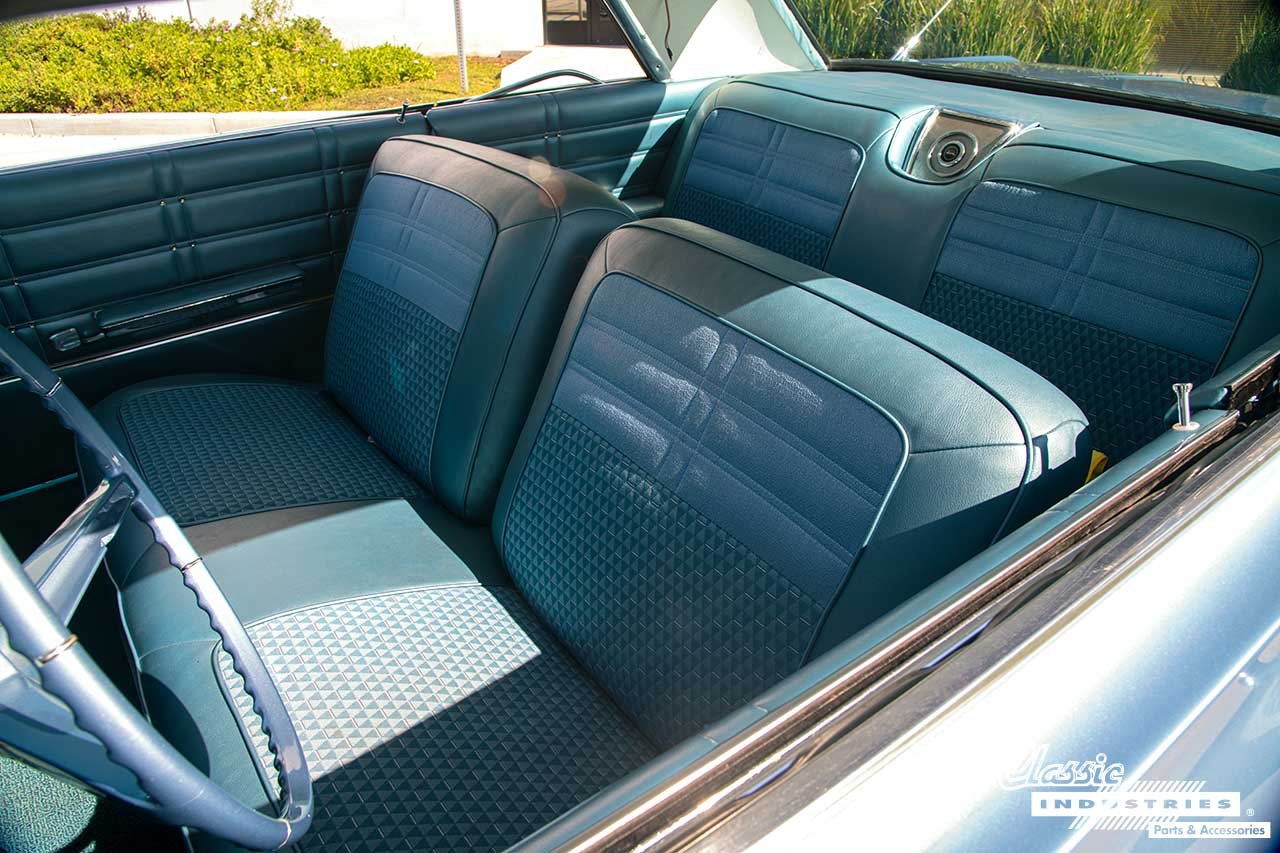 Norwalk, California resident Carl Rickabaugh has wanted a 1963 Impala for a while. Fortunately for Carl, a good buddy of his buys and sells cars for a living. His friend had this particular Chevy in progress and had already painted and trimmed the interior in new upholstery, when Carl swooped in and offered him $18K to take the Impala off his hands.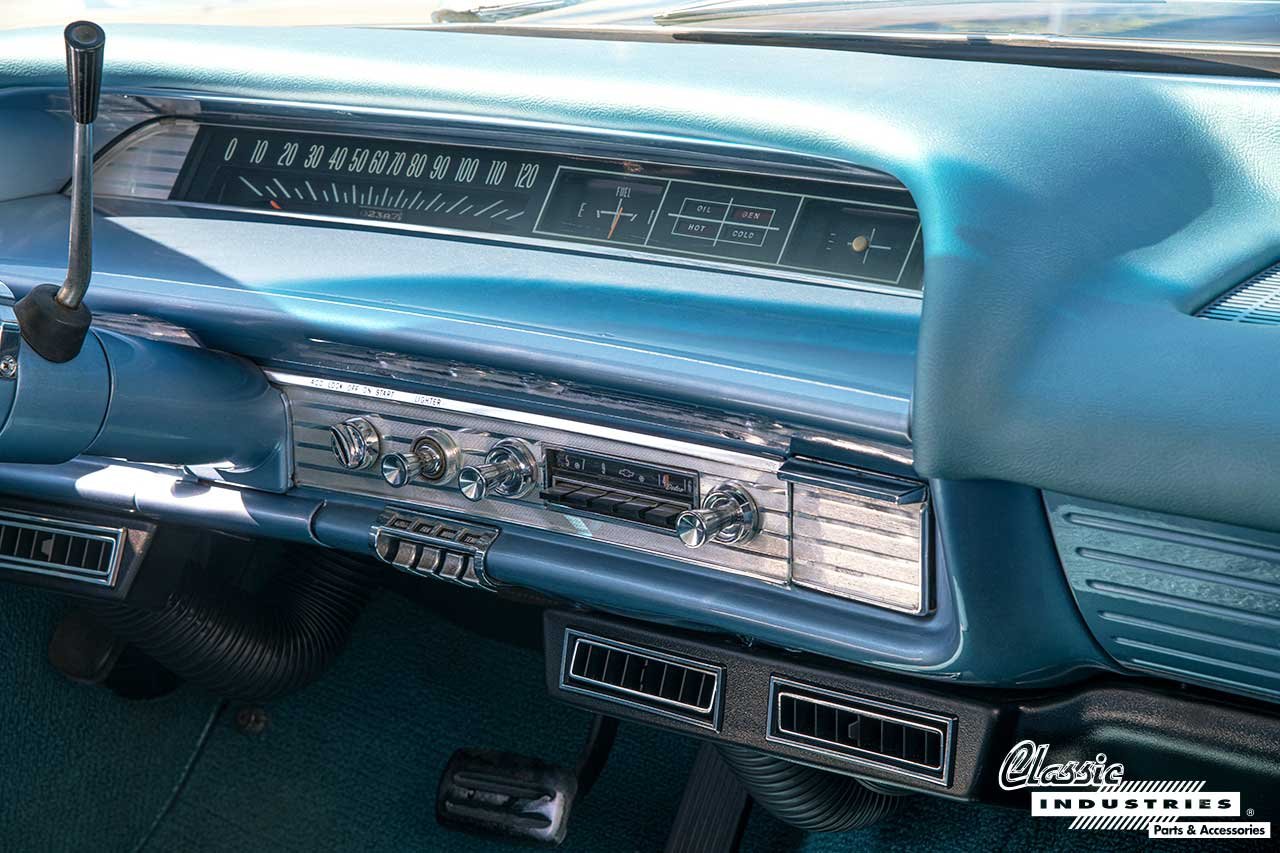 Once Carl had his hands on the Chevy, he took the freshly painted body off the x-frame chassis and went to work renewing the foundation. He replaced the stock suspension all around with a pro touring kit from Classic Performance Products. Likewise, he 86'ed the four-wheel factory drum brakes for a cross-drilled and slotted four-wheel CPP big brake disc brake kit.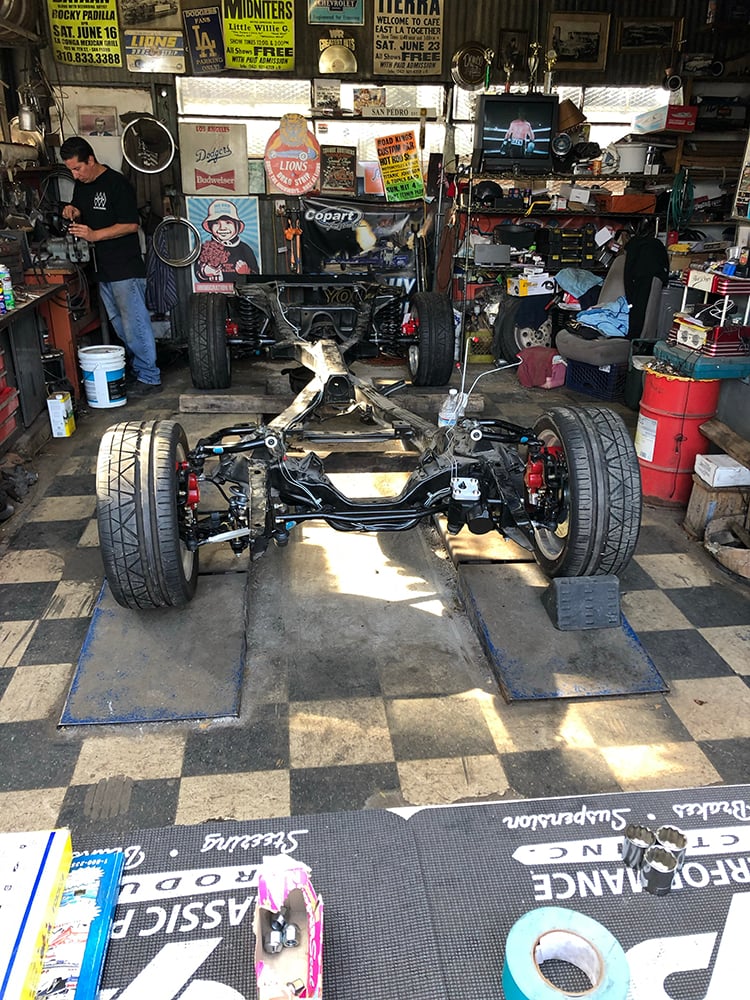 For the drivetrain, he replaced the factory engine with a GM 350-cubic inch V8 crate mill and mated it to a GM 4L60E automatic overdrive transmission. An Interstate battery now efficiently supplies the electrical system with current via an MSD distributor, coil, and ignition system. He plumbed the engine utilizing factory exhaust manifolds and a Flowmaster stainless steel exhaust system. Carl purchased a new fuel tank and fuel lines from Classic Industries. A new Champion aluminum radiator with dual electric fans now keeps the engine running almost as cool as the engine and the car looks (which is saying something).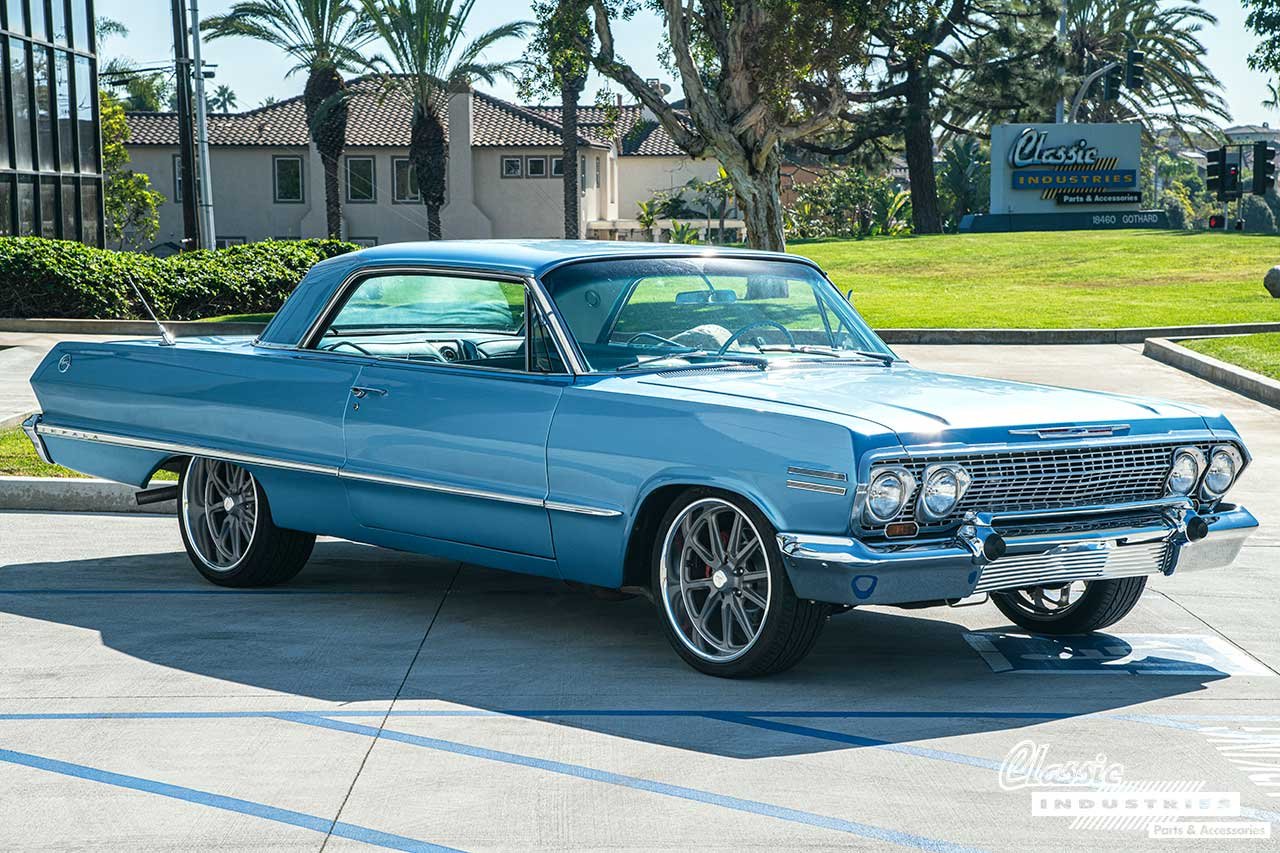 Above: The US Mags Ramblers 20" rolling stock are shod with 245/35ZR20 95W XL radials in the front and 275/35ZR 102W XL radials in the back. The 10-spoke wheels have a large negative space, which helps to display the CPP ventilated and slotted disc brakes and provide plenty of air flow to the discs and calipers.
For cooling and heating the interior, the owner installed a Vintage Air HVAC system.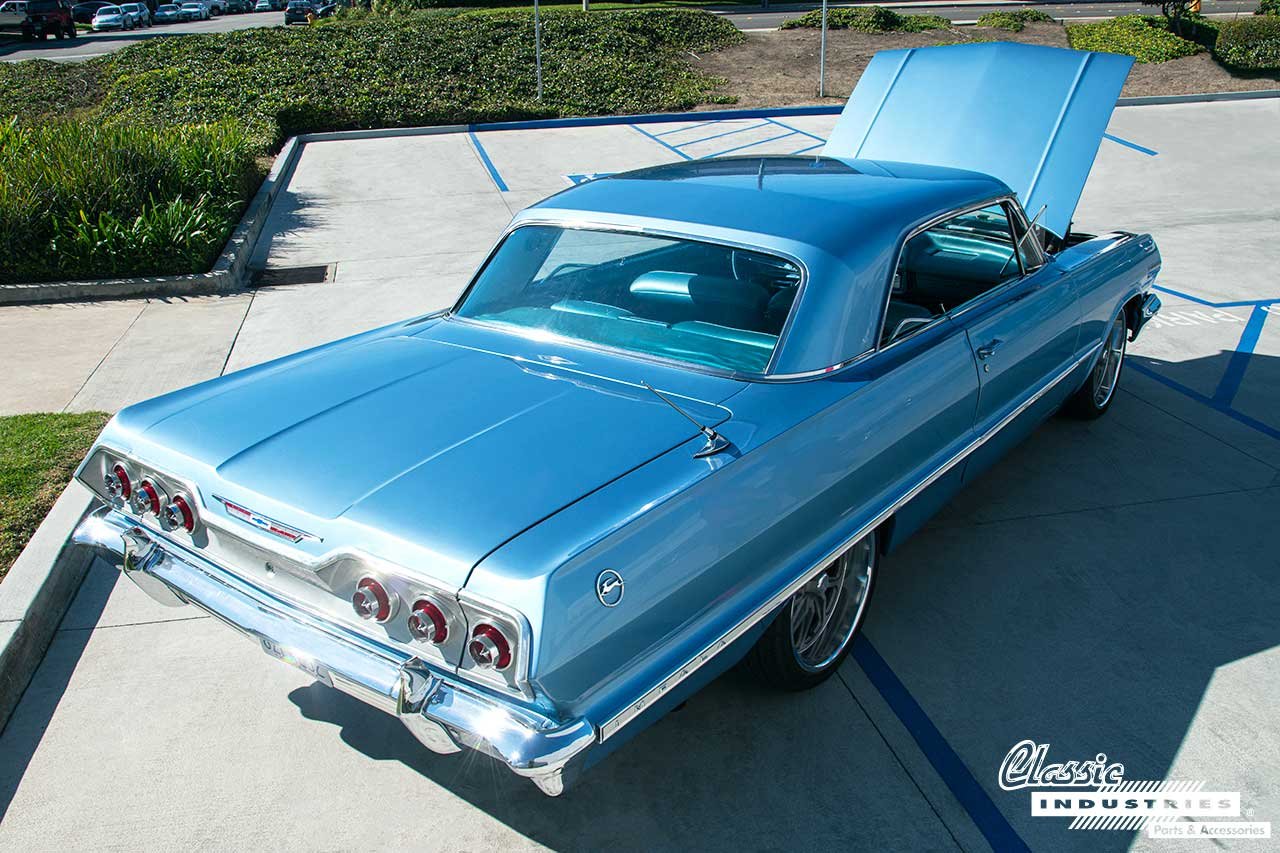 Carl's Impala project lasted a total of 10 or so years. Considering the end result, he now has an iconic American muscle car that runs, stops, looks, is more comfortable, and handles better than it did when it rolled off the assembly line in 1963. His only lament about the build was that he had hired some builders to do some of the work who were dishonest and left some of the jobs unfinished, which he had to correct.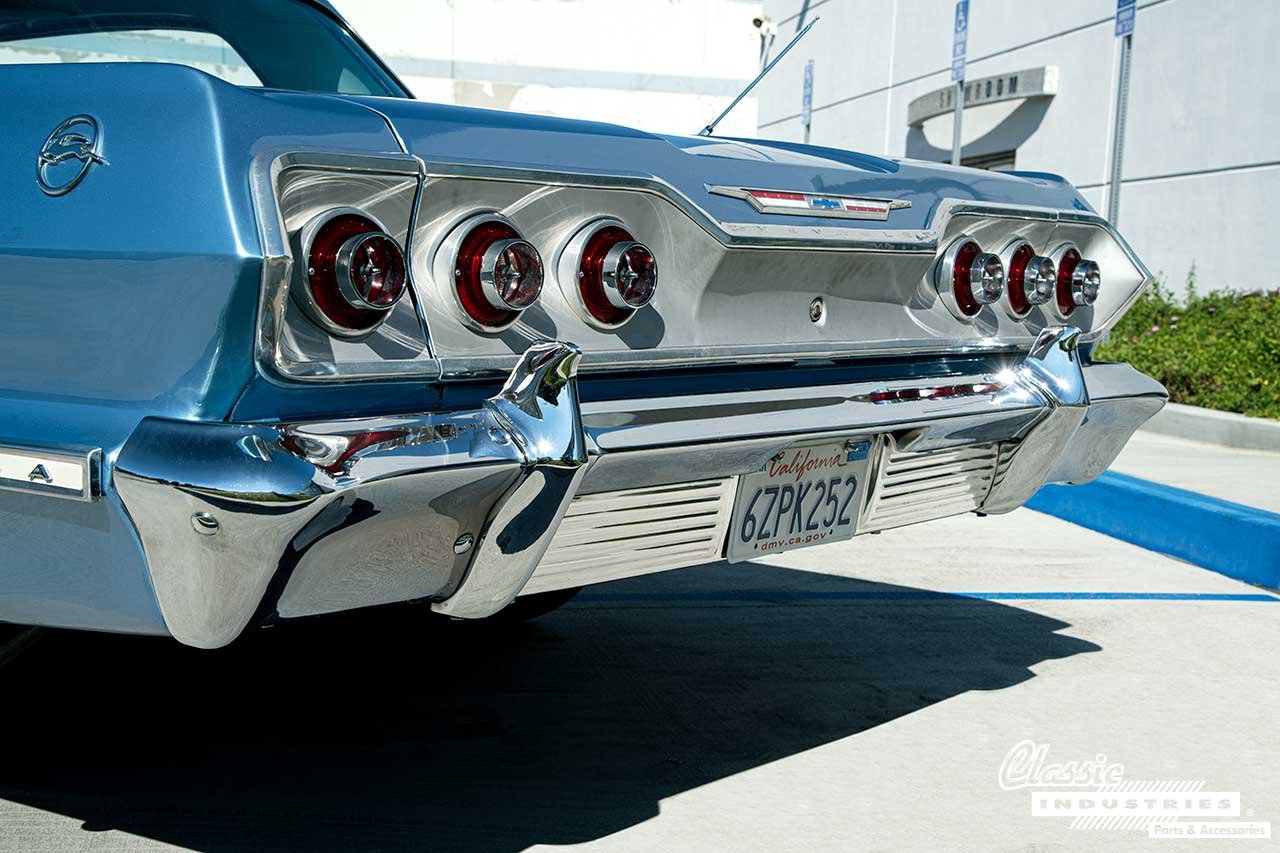 When asked about Classic Industries Parts / Service feedback, Carl said, "Classic Industries has made it possible to complete the vehicle." Thanks for the kind words, Carl. CI appreciates your patronage.
Every chance he gets, Carl drives the Impala daily. It's a good thing some of those reliable components came from Classic Industries, since his Impala is often on the road.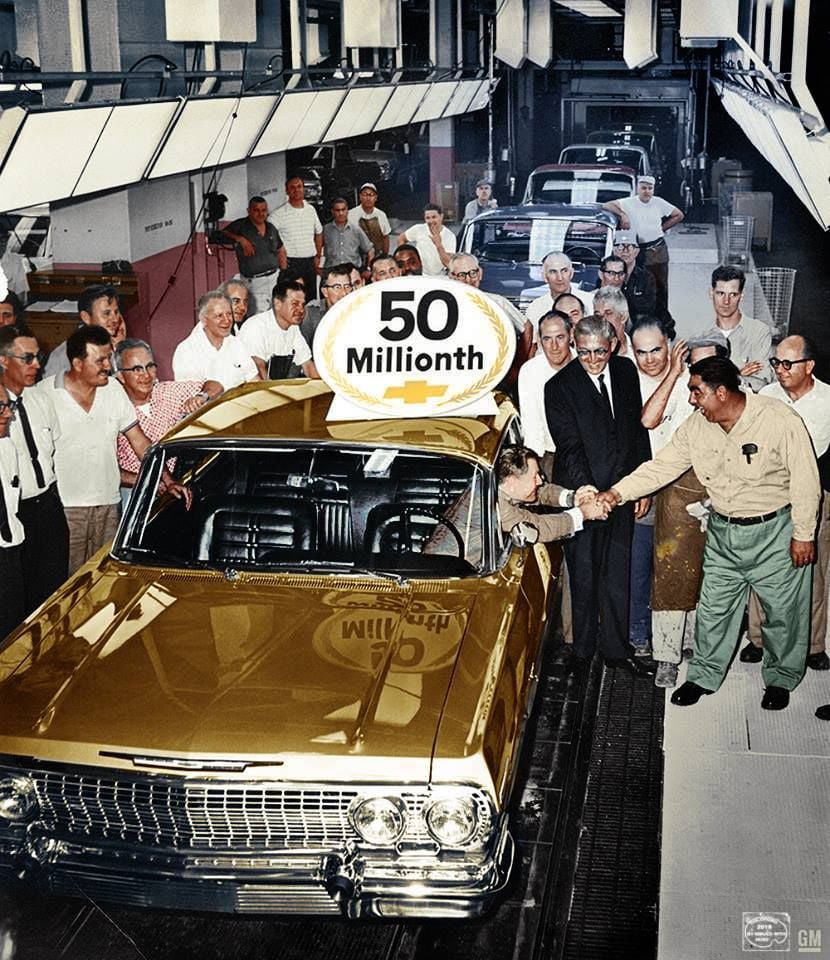 Above: The 50 millionth Chevy produced rolls off the Tarrytown, New York GM assembly line in 1963, and it's a gold hued 1963 Impala. GM celebrated the noteworthy milestone with New York Governor Nelson Rockefeller on June 10, 1963. Photo courtesy of the GM Archives. What a cool photo!
Classic Industries Sells Impala / Full Size Parts
If you're also renewing your Chevy Impala, you can find an abundance of components for your vehicle on the Classic Industries website. If you have a Bel Air, a Biscayne, a Caprice, or a Del Ray, you can select your specific vehicle here. You'll want to also get an Impala/Full Size Chevy Parts and Accessories Catalog. Simply click the button below and fill out the online form. Happy building, shopping, driving, showing, and enjoying! That's what the American muscle car hobby is all about.