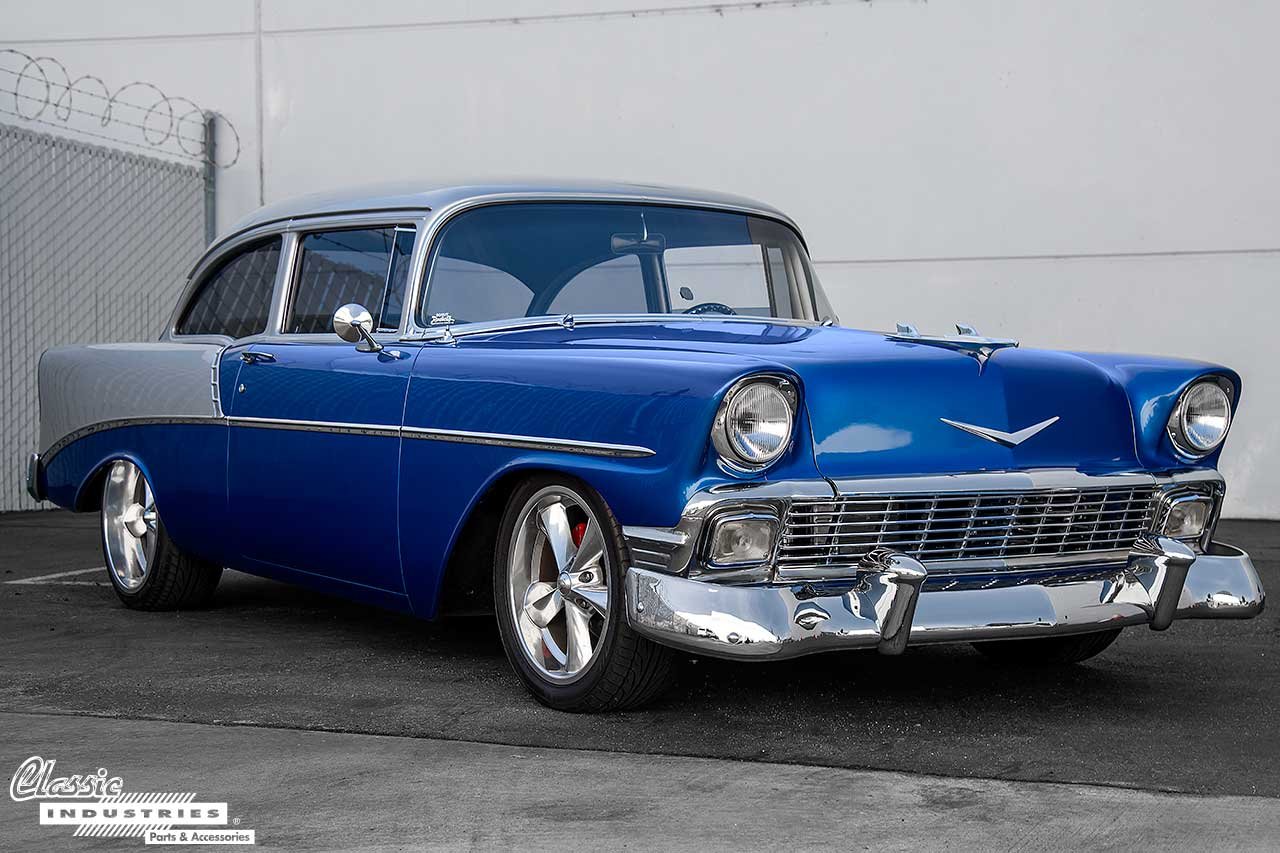 The 1955-57 Chevy "Tri Five" is an undeniable classic that has remained popular and desirable across generations of automotive enthusiasts. Its sleek lines and elegant curves look just as good today as they did at Chevrolet dealers more than six decades ago. As time passes, it brings new trends, and the Tri Five has been adapted to fit many of them, from gassers to hot rods to modern pro-street or pro-touring builds. And of course, many of these vehicles have been restored to original condition or lightly resto-modded to fit the owner's taste.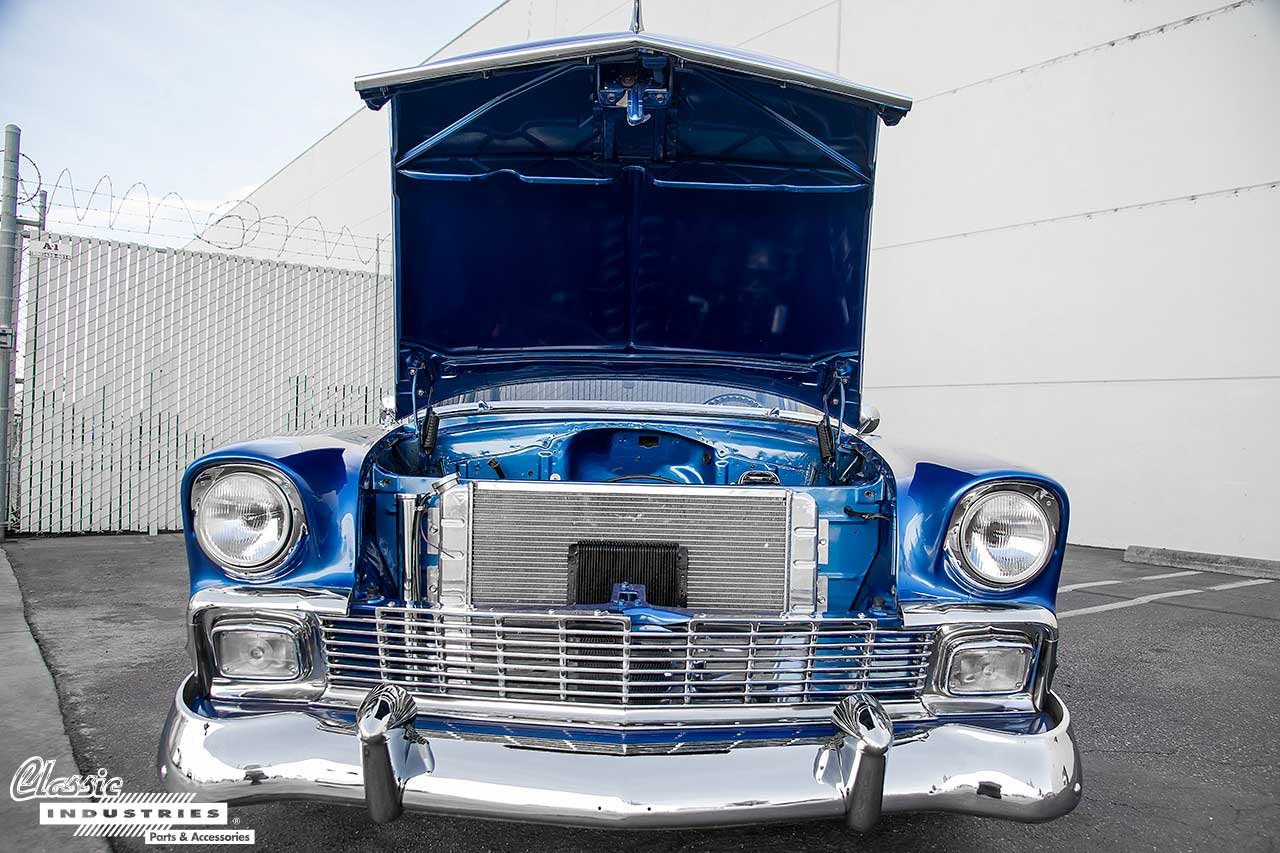 The '56 Chevy 210 pictured here belongs to David Quintana, of Anaheim, California. It falls into the resto-mod category, with a healthy dose of hot rod performance sprinkled in.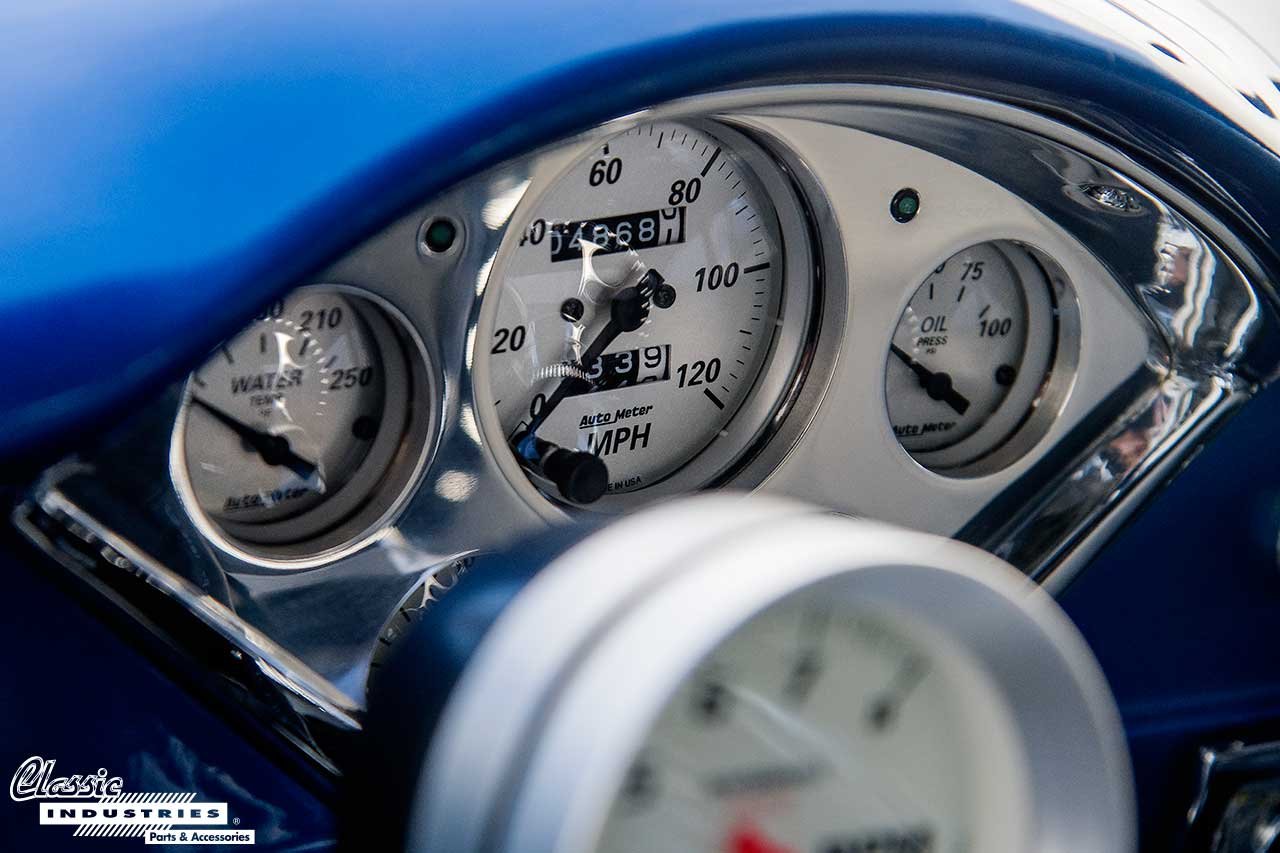 From a quick glance at the exterior, it's easy to see that this car isn't stock. The original-style reproduction sheetmetal panels have been repainted in glistening blue pearl paint, with the rear end and roof painted in a contrasting silver metallic color.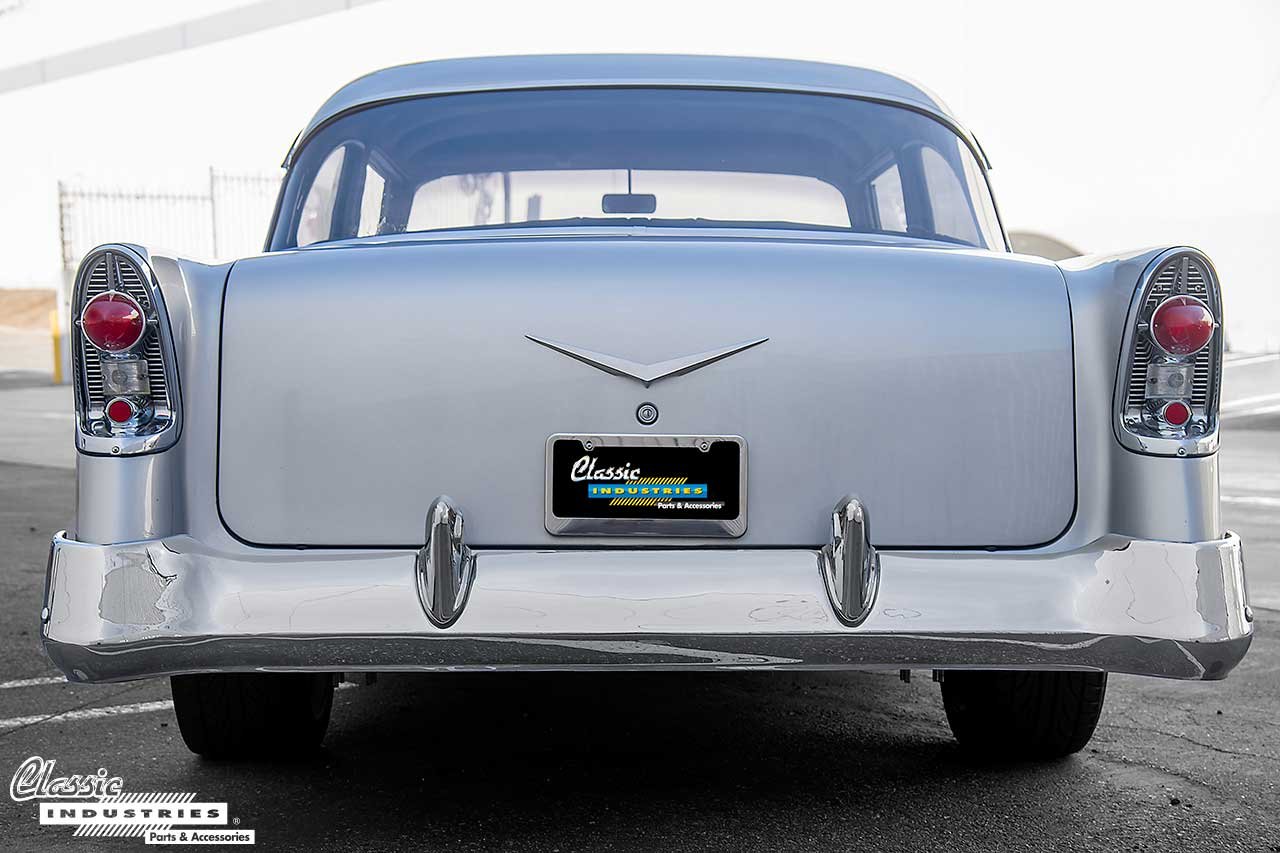 The smooth chrome bumpers, grille, trim, emblems, mirrors, and lighting all look factory-fresh as well. A set of larger-diameter five-spoke wheels and sticky summer tires are tucked into the fenders by a lowering kit. These wheels also frame a set of disc brakes with bright red calipers.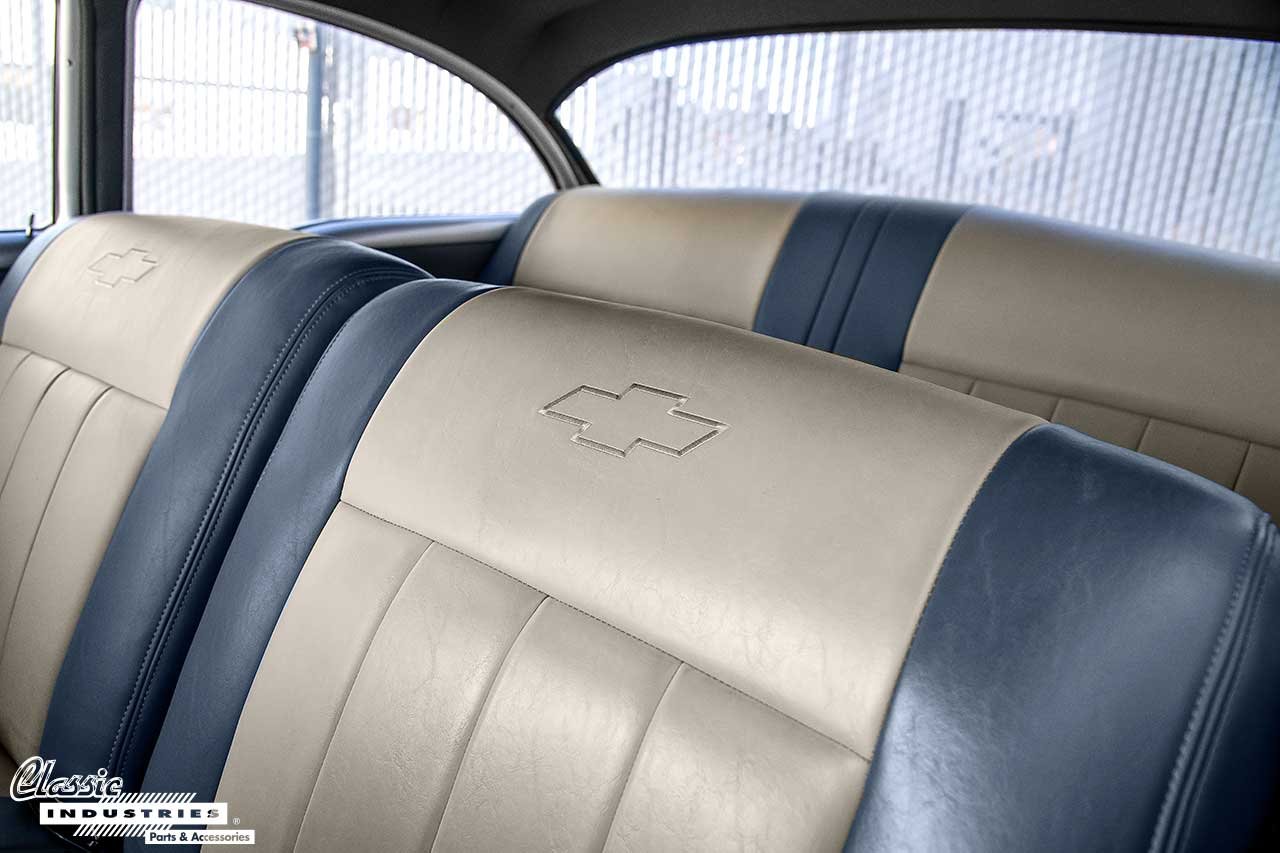 The interior of David's '56 features two-tone grey and tan leather upholstery on the front and rear bench seats. White-faced Auto Meter gauges stand out against the chrome cluster and deep blue paint-matched dashboard.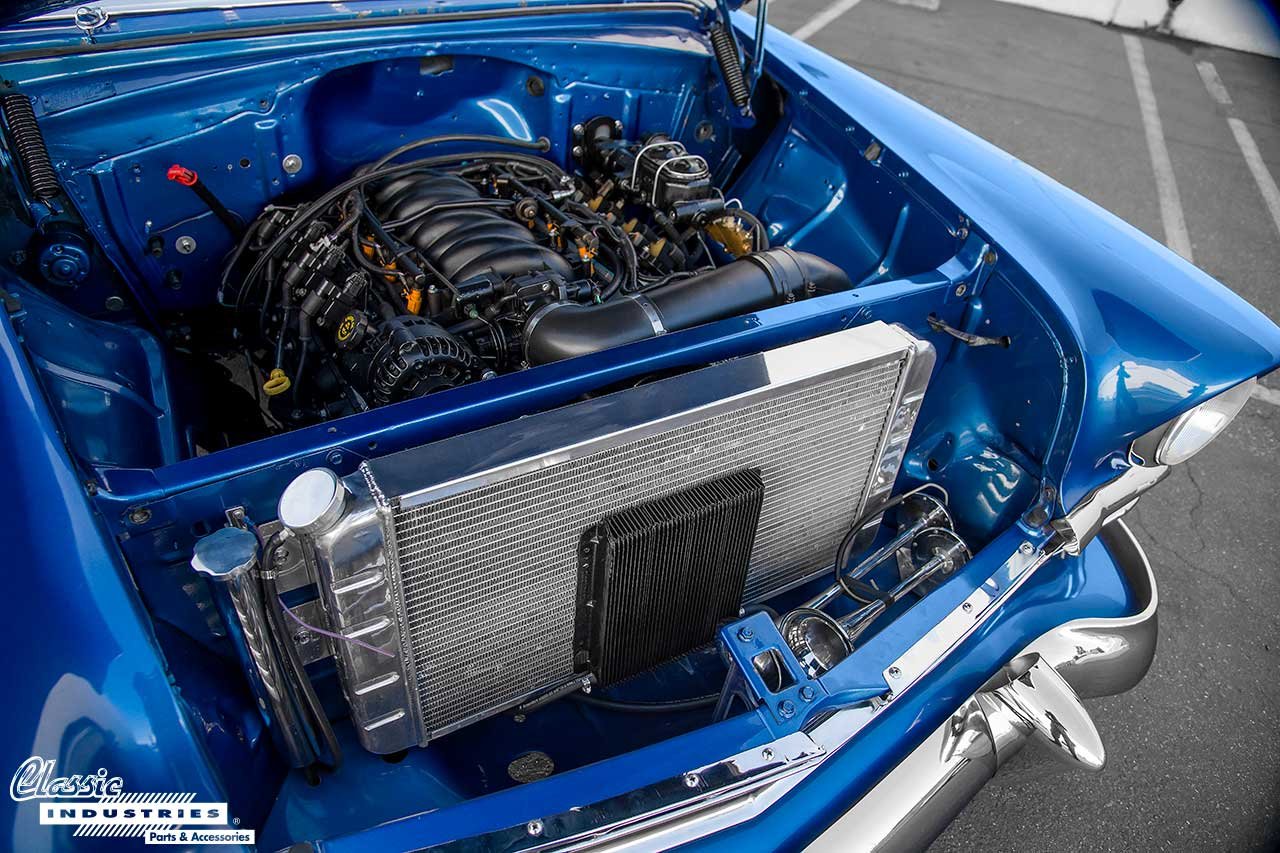 The build was completed with a modern heart, namely an LS2 V8 paired with a 4L60E automatic transmission. Chrome horns, a high-performance aluminum radiator, and a black A/C condenser sit in front of the powertrain, and are prominently visible with the hood up.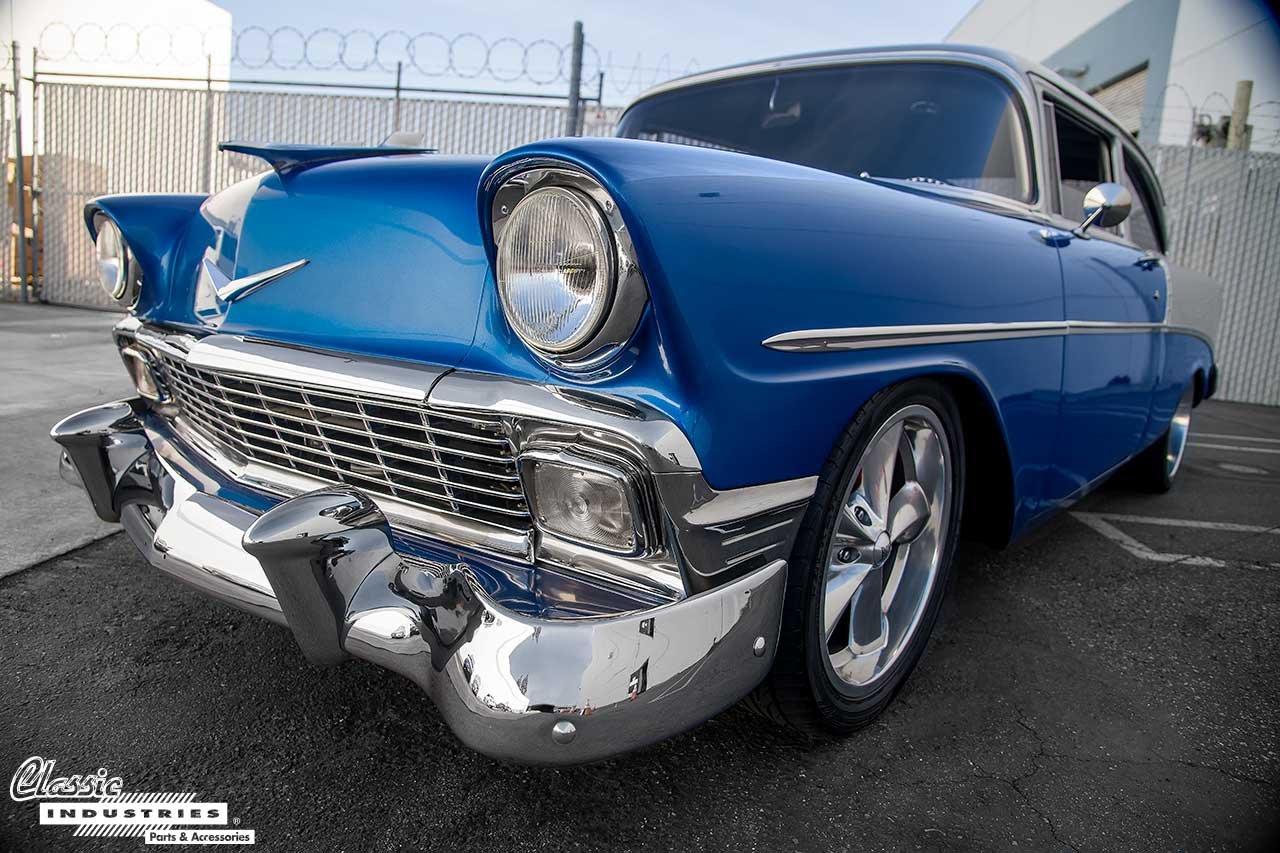 David's '56 Chevy is his weekend cruiser and show car, so southern California residents are likely to see it making the rounds at local events. This clean build adds some modern touches to the timeless Tri Five platform, and the result is a very cool ride.
If you own a Tri Five Chevy 150, 210, Bel Air, or Nomad, Classic Industries can help you find the parts and accessories you need to restore or customize it. Click the button below to get a free full-color Tri Five parts catalog, and see what we have to offer.