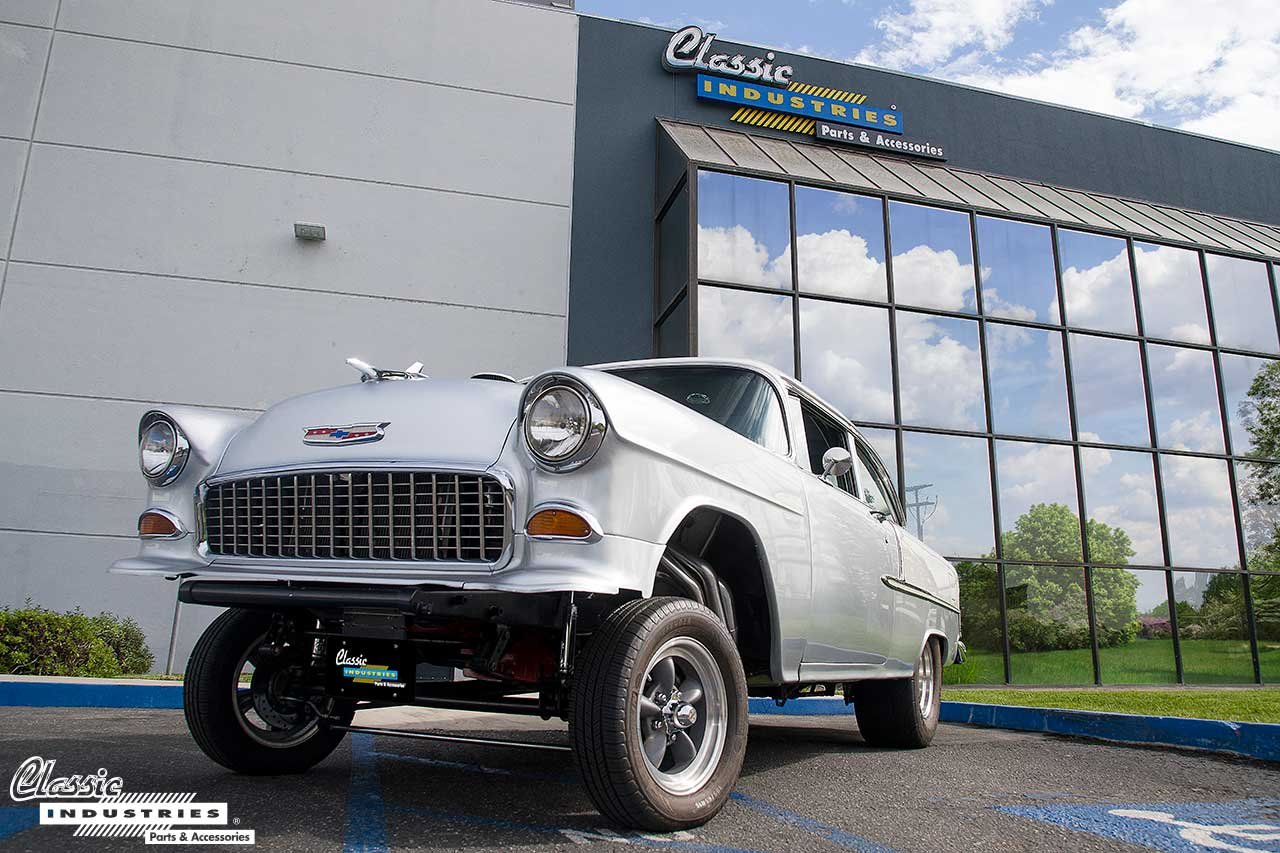 Modifying production cars into race machines is nothing new. Ever since the automobile was invented, enthusiasts, tinkerers, and adrenaline junkies have been figuring out creative ways to squeeze every last drop of performance out of these four-wheeled conveyances. However, many distinct build styles have stemmed from this mission. In the late 1950s and early '60s, the "gasser" style grew in popularity, especially among the 1955-57 Tri Five Chevy models. Even today it remains instantly recognizable. This 1955 Chevy gasser is a beautiful example of this historically-significant hot rod category.
1955 Chevy Gasser Restomod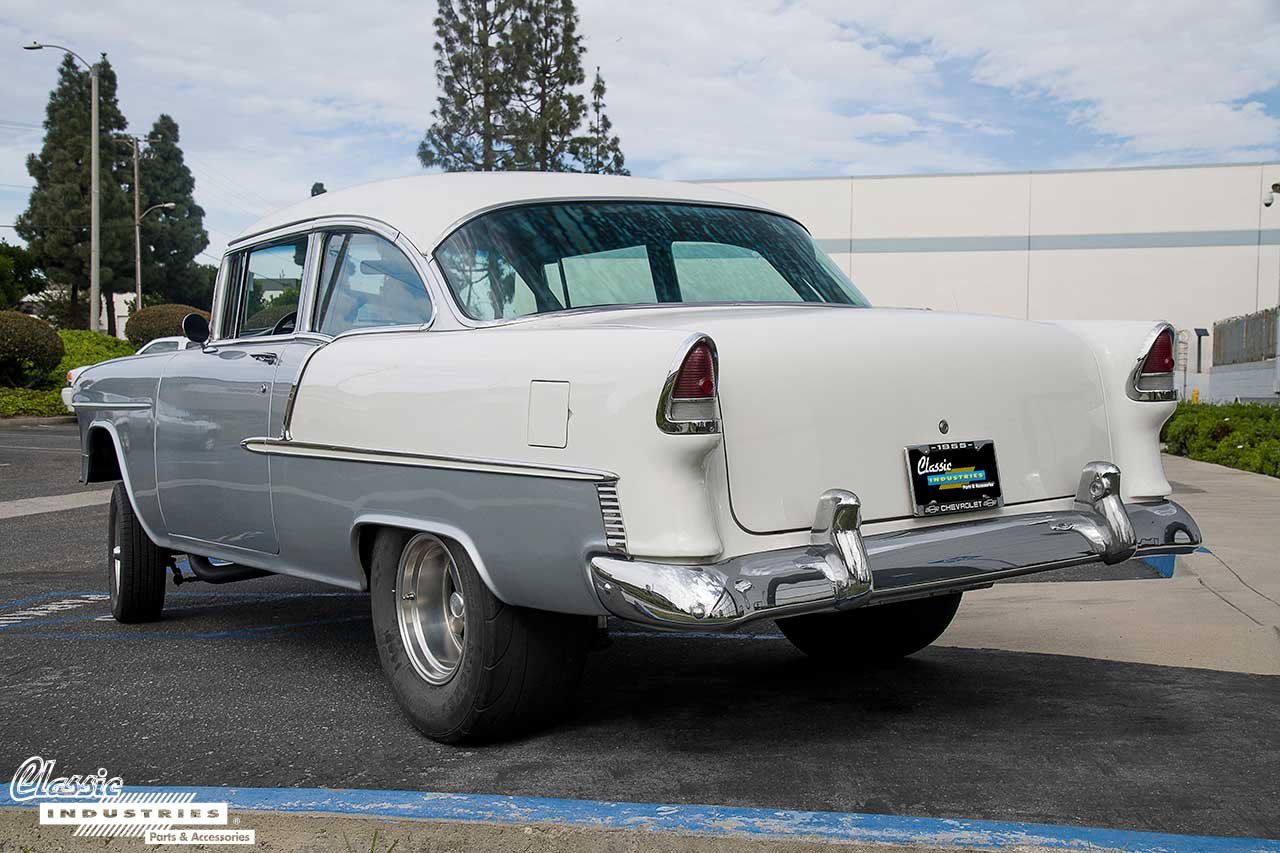 What Is a Gasser?
As you might expect, this name is in reference to gasoline. The reason for this can be traced to the breeding ground of the gasser movement: drag strips. Vehicles powered by high-octane race fuel and ordinary pump gas were often separated to even the playing field. The more-extreme builds in the pump-gas segment used heavily-modified suspension, wide tires, and the biggest and most potent engines the builders could get their hands on. These race-oriented vehicles were nicknamed gassers.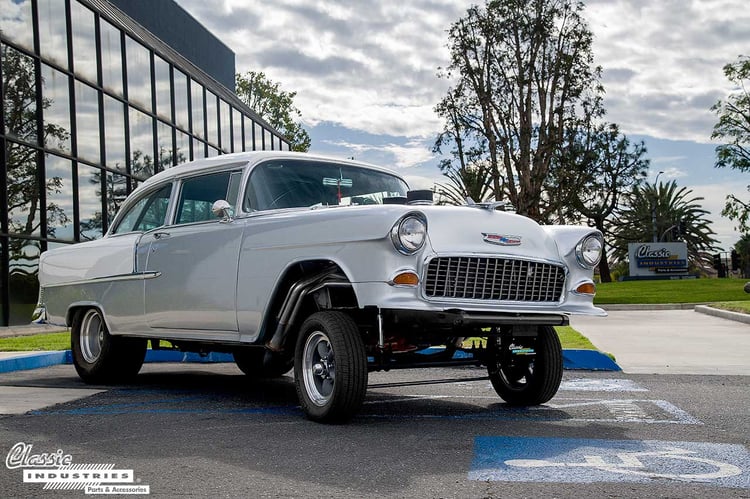 What's With the Gasser Stance?
The reason for the distinctive nose-high stance can be attributed to simple physics. Raising the front end shifted the center of gravity, aiding with weight transfer to the rear wheels when these cars launched off the line. Cut hoods and removed bumpers were also common ways of eliminating weight. The end result was both faster 1/4-mile times and a memorable appearance that was clearly anything but stock.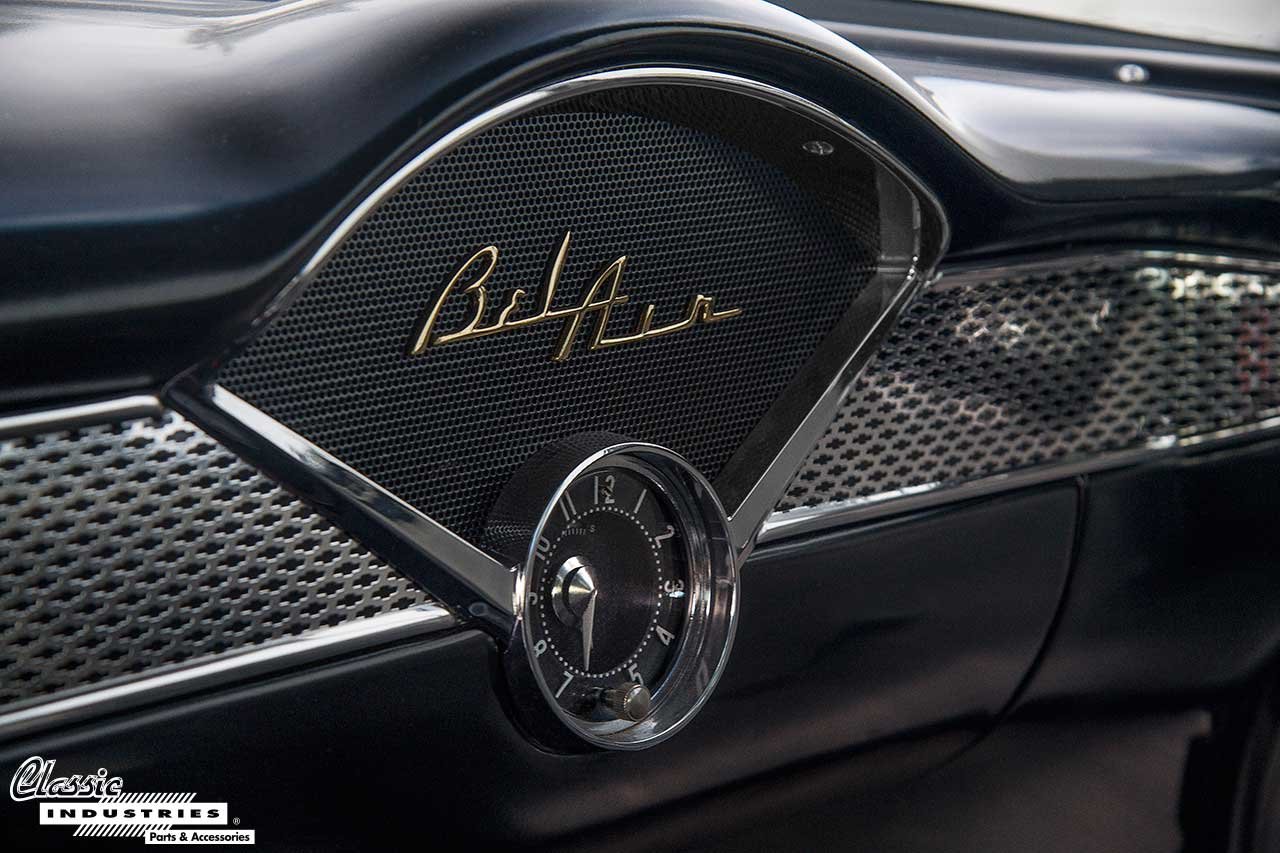 The silver '55 Bel Air pictured here belongs to David Rich, of Garden Grove, California. He tells us that he bought it as a rolling shell, with no engine or transmission. The exterior was restored with straight sheetmetal panels, clean trim, new lighting and glass, and a fresh coat of silver and white two-tone paint. This subdued appearance only accentuates the extreme modifications that were soon to come.
Big Block Chevy Power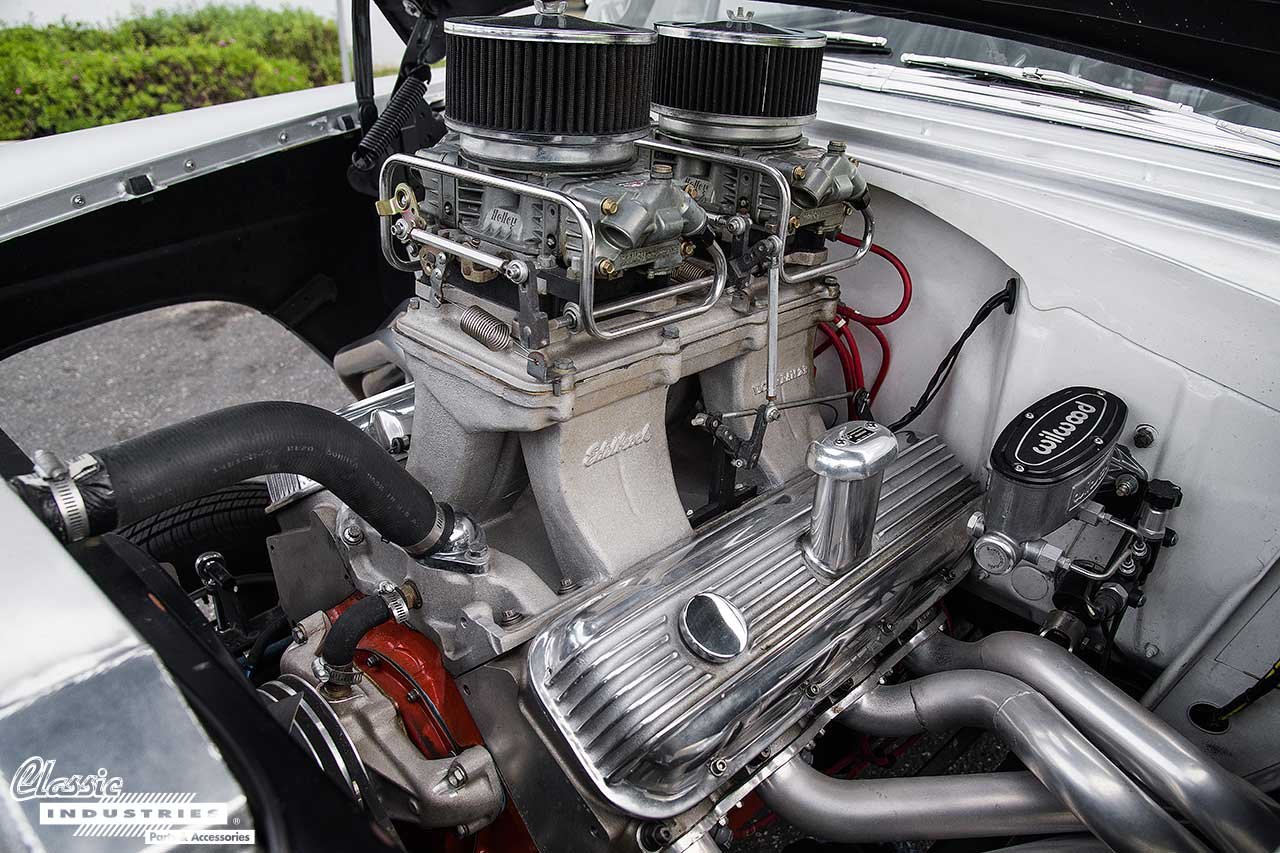 The once-empty engine bay was filled with a massive 496ci big-block V8, fitted with an Edelbrock high-rise intake manifold, Holley carburetors topped with dual air cleaners, and an upgraded aluminum radiator. Inner fenders were omitted to allow the distinctive headers to visibly protrude through the wheelwells — another classic trait of the gasser build style.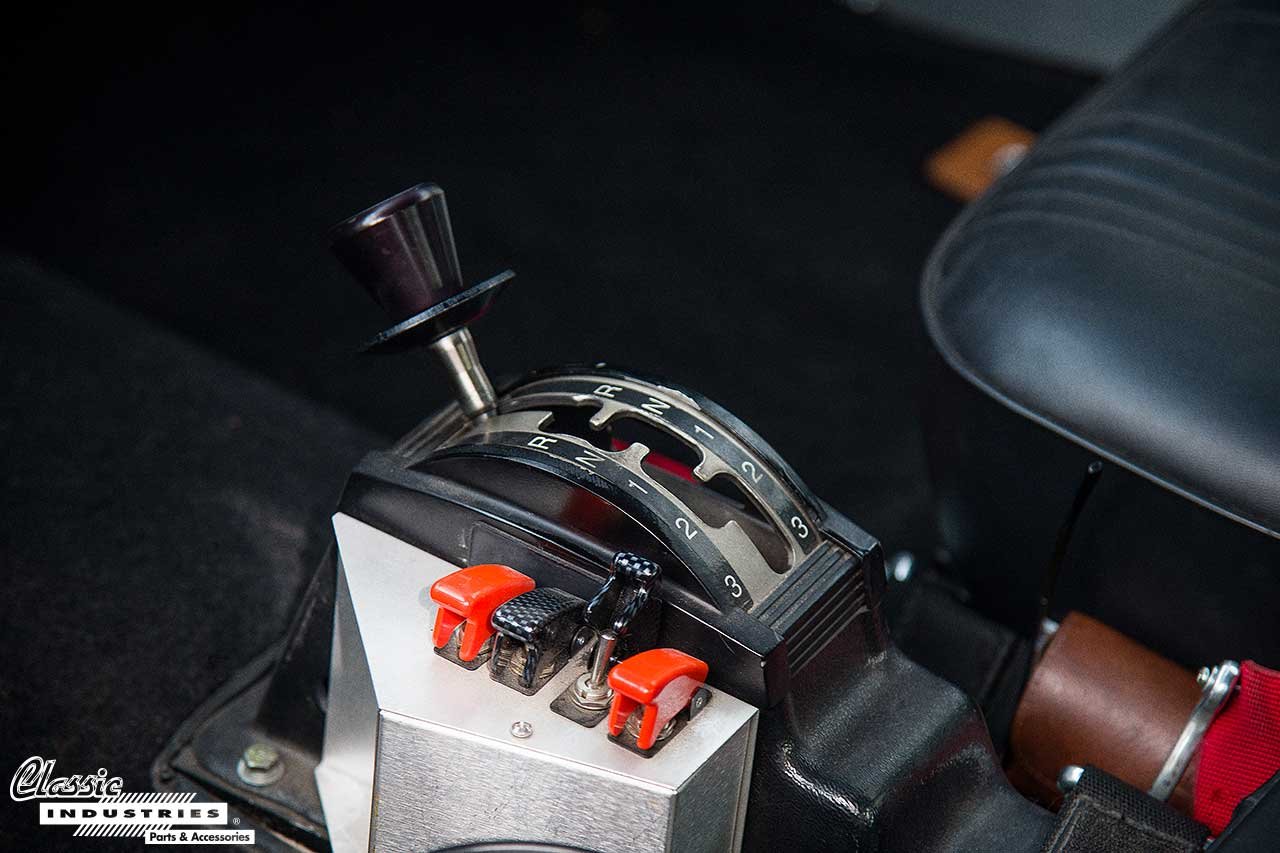 David paired the engine with a TH400 automatic transmission, which has been modified with a manual valve body. This allows him to shift through the gears on demand at the ideal shift points, minimizing wheelspin.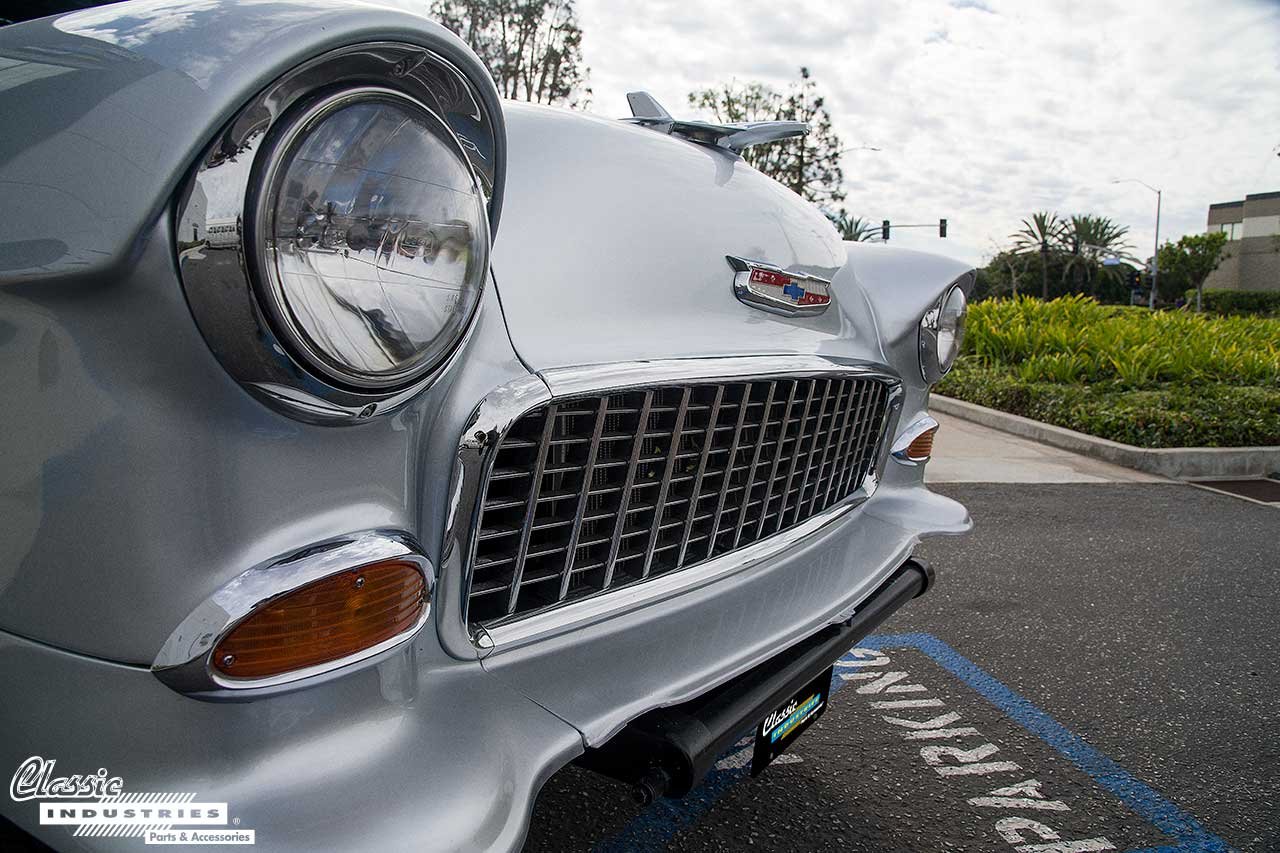 We love to see Tri-Fives restored to immaculate original condition, but we also love seeing them modified into head-turning hot rods. This 1955 Chevy gasser build is a very cool nod to a style that was often seen at tracks across America back in the '50s and '60s, and we were excited to have the opportunity to get a closer look at it. David says it wasn't just built for show, either — he races it regularly.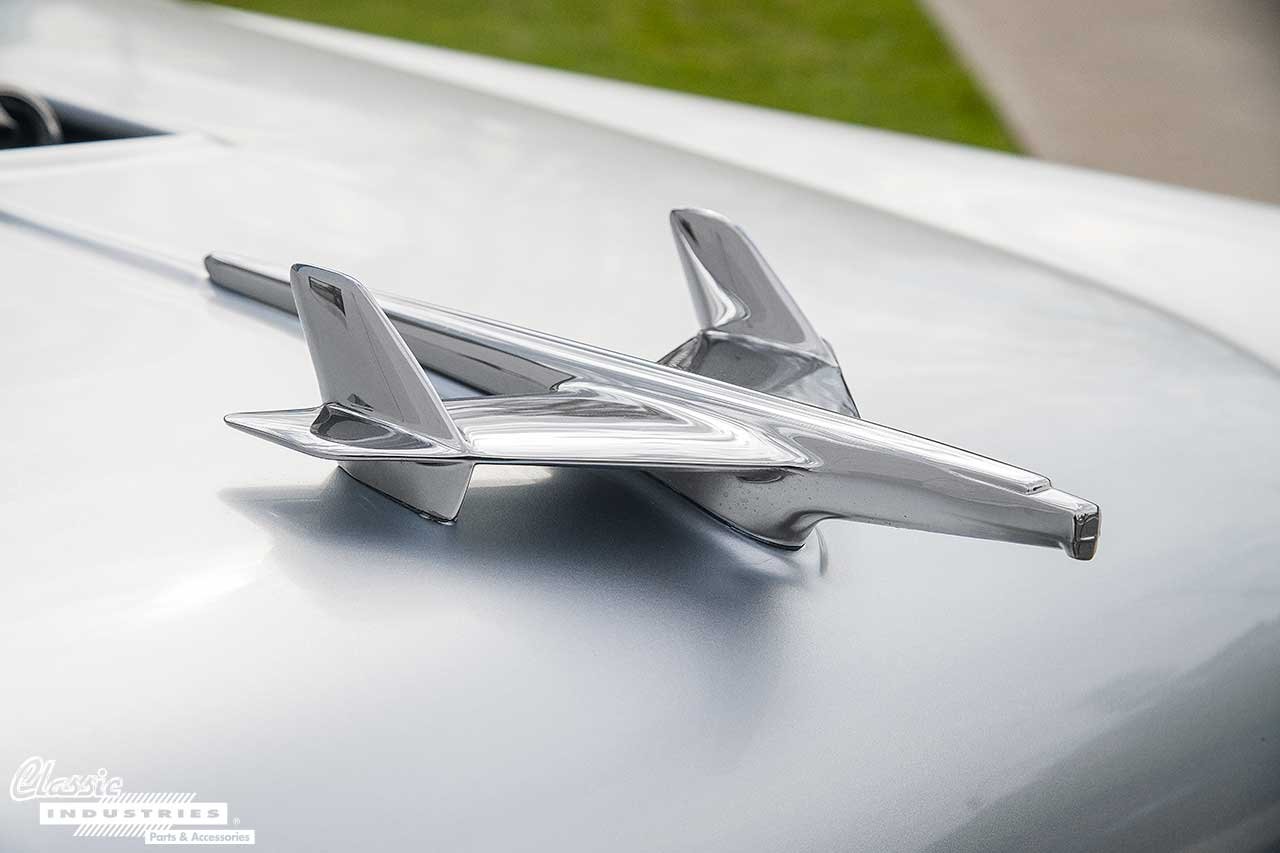 Looking to Build Your Own Gasser?
If you own a 1955-57 Tri-Five Chevy, whether it's an original-style restoration, heavily-modified hot rod, or something in between, Classic Industries can help you find the parts and accessories you need to make your dream build a reality. Click the button below to get a free full-color Tri-Five Chevy parts catalog.