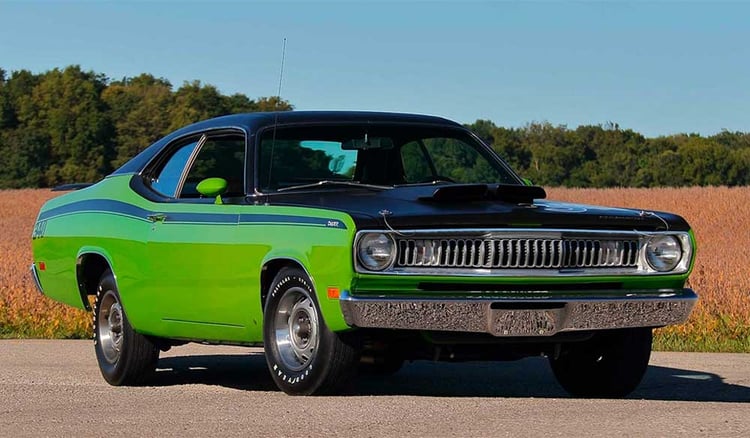 As time marches on, American pony and muscle cars are becoming more scarce and valuable. The expensive part is great, so long as you already have one (or many). If, however you're on the hunt for one, that's quite another matter. The price that you're likely to pay for anything that's restorable is likely to be quite dear. You might even be tempted to tap into your kids' college funds, justifying the purchase by thinking that you can share the old car hobby with them. Thankfully, there are still some less sought-after muscle machines out there that are just waiting for some smart folks to snatch 'em up. Consider if you will these three fine A-Body Mopar models from Plymouth and Dodge: the 1970-76 Plymouth Duster, the 1971-72 Dodge Demon, and the 1973-76 Dodge Dart Sport.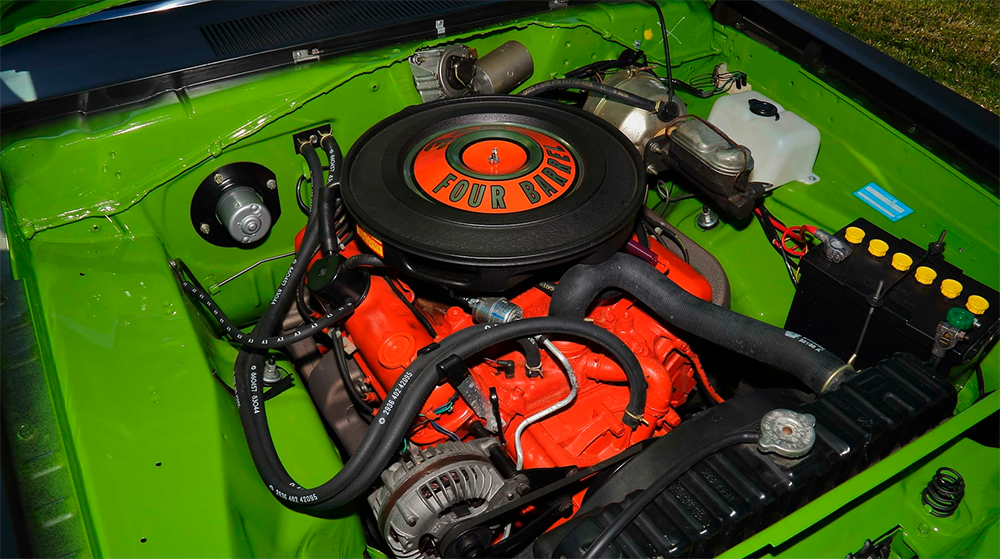 1970-76 Plymouth Duster History
Chrysler stylists/supervisors Gene Weiss and Milt Antonick performed what they called "junkyard styling" to create the Plymouth Duster coupe in 1969 for the 1970 model year. The term refers to using parts from other Mopar A-Body vehicles and leftover styling budget money, which in this case was a paltry $15 million. From the front end to the cowl, Plymouth Valiant parts were utilized. From the cowl back, the semi-fastback coupe body panels were styled on the Plymouth Valiant unibody chassis. The Duster was built to compete head on with the semi fastback Ford Maverick, the AMC Hornet, and the semi fastback Chevrolet Nova. The Ford Maverick, the Chevy Nova, and the AMC Hornet also offered four-door sedans, but not the Duster. It was only a sleek and sporty-styled two-door coupe.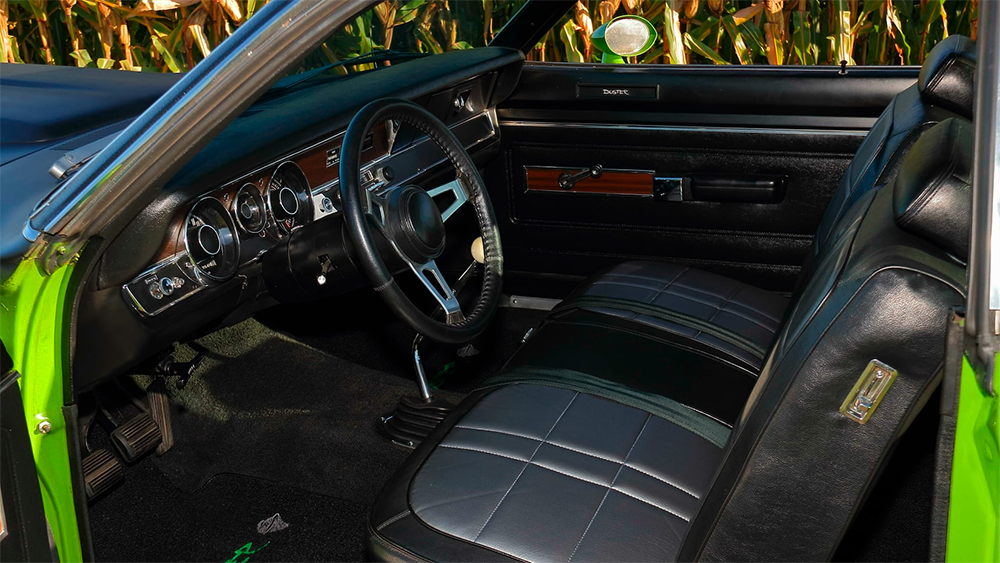 The first five photos in this article are of a 1971 Plymouth Duster 340 Twister that is equipped with a 340-cubic inch V8 and is rated at a conservative 275 horsepower. In this case, the engine is backed by a four-speed manual transmission. The interior looks to be quite comfy and all business at the same time. Sweet!
Like with the cartoon character emblazoned Plymouth Road Runner, a Chrysler Corporation representative approached Warner Brothers and sought to use the Tasmanian Devil character for the Duster, but Warner Brothers wanted too much money for use of the image. Instead, Plymouth saved some of that junkyard styling money for some other marketing efforts, as they came out with several Duster models. Feather Duster, Gold Duster, Silver Duster, Space Duster, Duster Twister, Duster 340, and Duster 360 models were all distinct Duster models for the buying public in 1970. Chrysler's director of interior styling, Thomas Bertsch, created the Twister logo, after Warner Brothers tried to charge too much for use of the Tasmanian Devil image. Thomas' design was akin to Wile E. Coyote dropping an ACME anvil on Warner Brothers royalties' usage money making fund.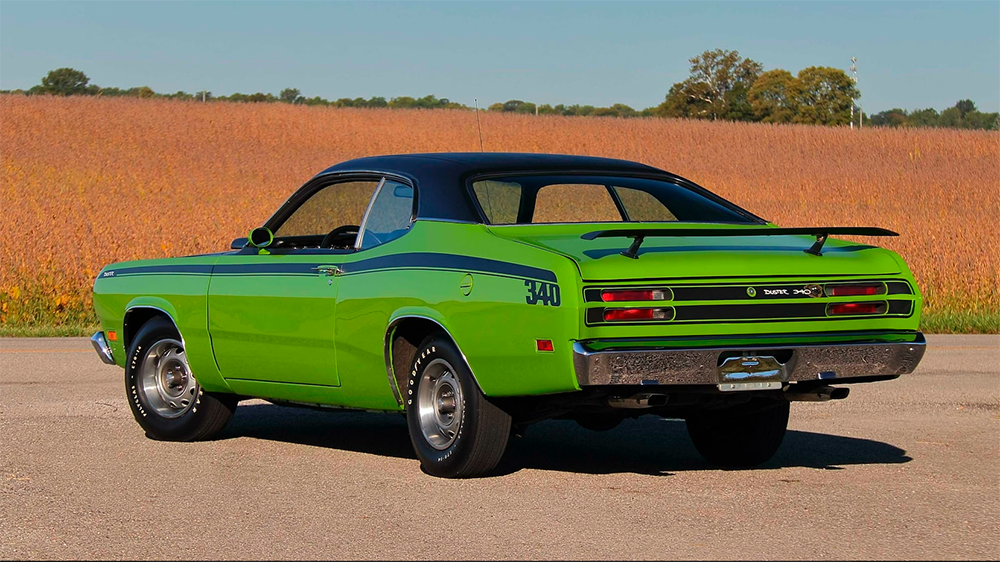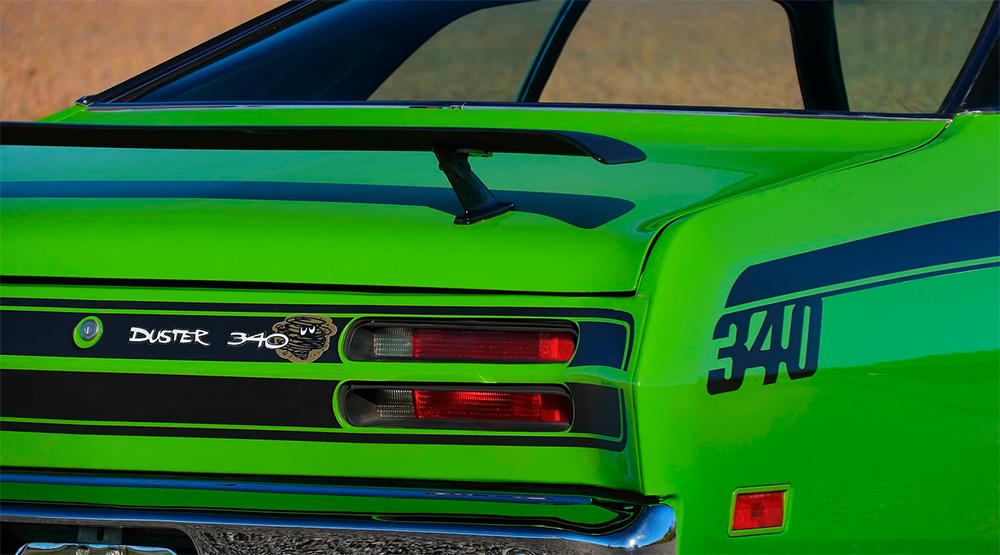 Designer Thomas Bertsch created that artful Twister logo.
The Feather Duster was Chrysler's answer to the fuel crisis of the era. The A-body Mopar vehicle was equipped with lightweight aluminum parts including the intake manifold, bumper brackets, hood and trunk bracing, and the manual trans housing, which equated to a weight savings of about 187 pounds. The car also had a one-barrel carburetor attached to the side of the lighter than cast iron aluminum intake manifold. With its also equipped 225-cubic inch Slant Six engine, the Feather Duster was the thriftiest user of petrol in its class, achieving as much as 36 mpg on the highway and 24 mpg around town. The Dodge Dart variant was named the Dart Lite and was similarly equipped to be a fuel miser.
Only in the first year of Duster production, 1970, did the Duster also wear a Valiant badge.
1971-72 Dodge Demon History
Dodge called its version of the fastback Duster the Dodge Demon. One wonders whether Karma had some sort of comeback to Chrysler for not doing a sponsorship deal with Warner Brothers, as the Dodge Demon model name and devilish horned decal replete with a trident (or devil's pitchfork if you will) lasted only two years. There was quite an uproar from religious groups for using such a name and occult image, so Chrysler ran away from it, and called the A-body Mopar fastback a much safer Dodge Dart Sport for the 1973 model year and later.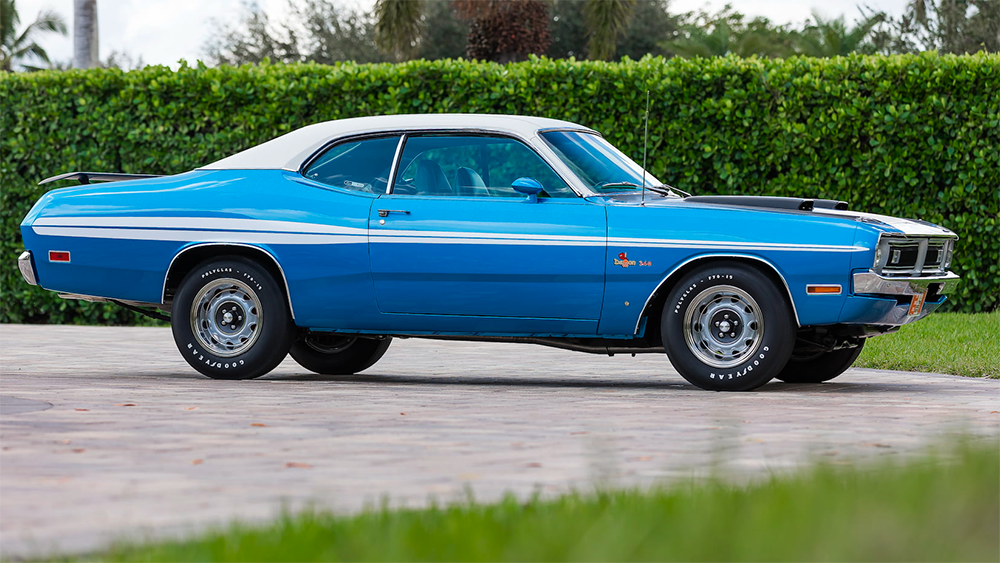 This 1971 Dodge Demon 340 is also equipped with a four-speed manual trans and air conditioning. Check out the devil logo below that either looks mischievous or offensive, depending upon your perspective.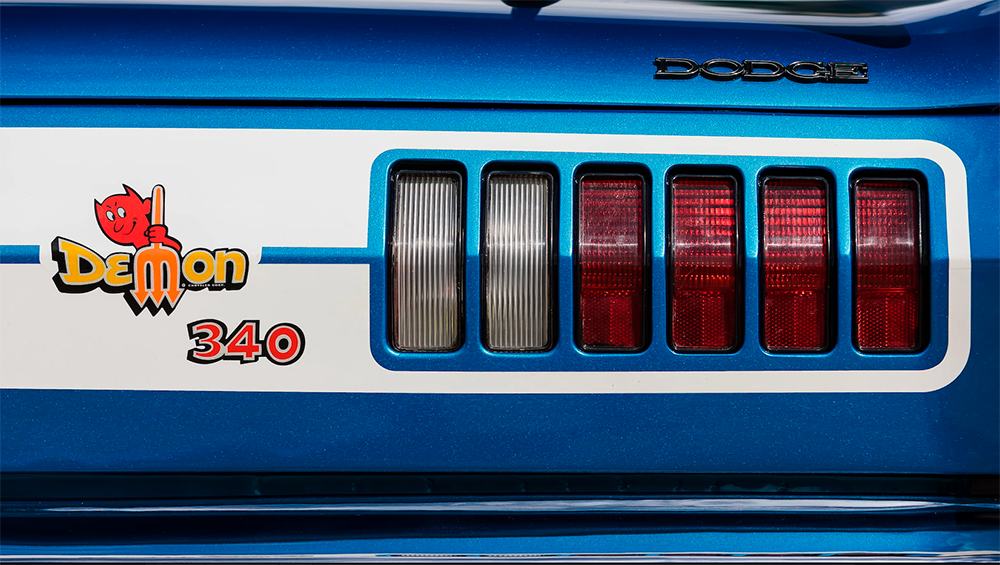 The 1971 Demon was available with three different engine choices. If a customer sought fuel economy, a 198-cubic inch Slant-Six engine was available. For more performance, the 318-cubic inch, or the 275-horsepower, 340-cubic inch V8 could be selected. A three-speed automatic or a four-speed manual transmission were offered to transfer that energy back to the rear axle/differential.
1973-76 Dodge Dart Sport History
For the remaining tenure of the Dart fastback, the car was renamed Dart Sport in response to poor sales, which may have resulted from the disdain of the vehicle's name and logo from religious groups. The Dart Sport 340 became the high-performance vehicle. Styling changes to the Dart Sport included the same new front end as the other Darts. Dodge also changed the tail lamps to two lights per side, with each getting a chrome trim ring. These styling changes lasted throughout the end of the Sport's model run in 1976.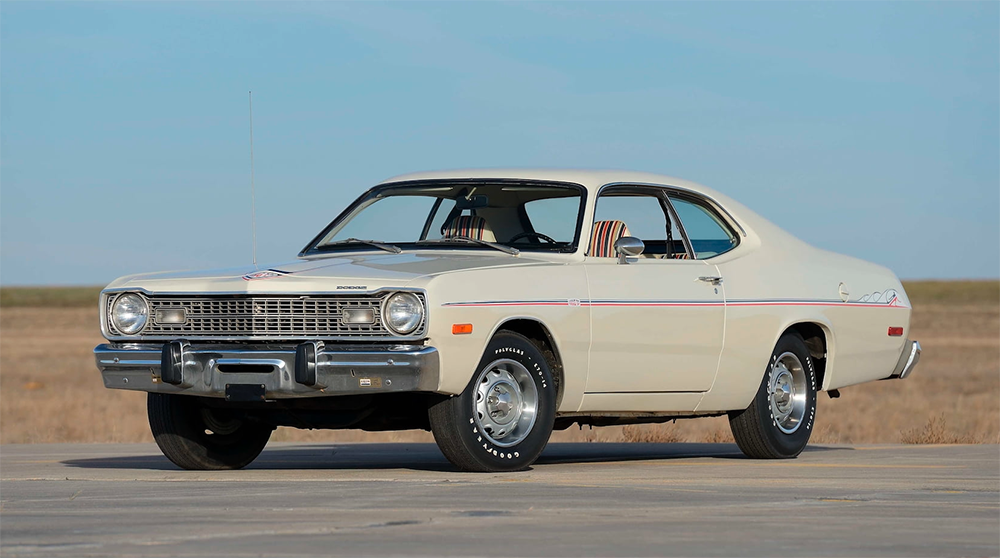 Here's a 1974 Dodge Dart Sport limited edition Hang Ten. You can learn more about the rare Hang Ten model and the grills that Classic sells for 1973-74 Dart's by clicking on this article link: Dodge Dart 1973-74. All of the above photos were provided courtesy of Mecum Auctions.
Being built on Chrysler's compact A-body unibody platform, the Plymouth Duster, Dodge Demon, and Dodge Dart Sport models weighed less than 3,000 pounds. With the right sort of drivetrains and rear axle/differential ratios, these stylish pony cars could scoot.
Classic Industries Has A-Body Mopar Parts (and More)
If you already have a Plymouth Duster, Dodge Demon, or Dodge Dart Sport, or are looking for one, there's a great chance that Classic Industries has the parts that you need to keep it looking great and running strong. You can look for the components you need online by clicking the hotlinks just above. You can also find parts for these and other 1960-76 Mopar models that you might have in our free full-color Mopar parts and accessories catalog.