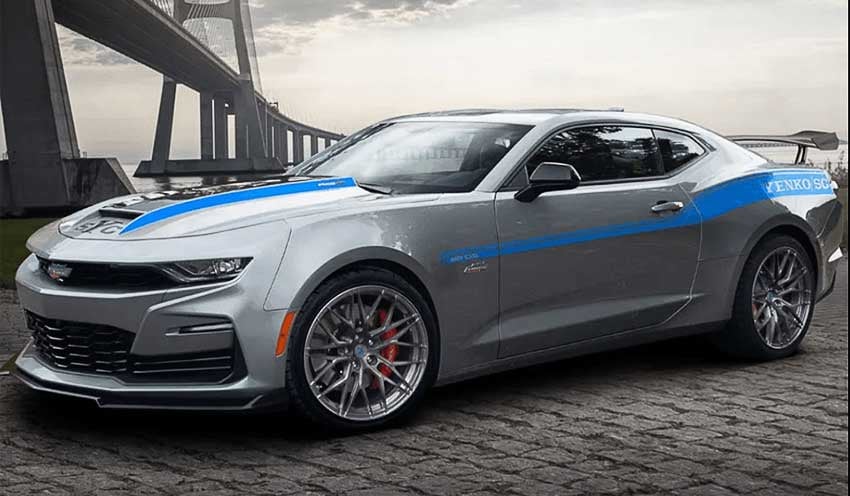 A car as iconic as the Chevrolet Camaro deserves a fitting and fond farewell. In June of 2023, GM announced that sixth generation Camaro production will end with the 2024 model year. As the number one GM Specialty Vehicle Manufacturer in the United States, Specialty Vehicle Engineering (SVE) produces the limited edition Yenko Camaro/SC. SVE announced that they will produce three very limited edition Yenko Camaro/SC models for the 2024 Camaro. The 1,500-horsepower version Stage III variant will be SVE's ultimate Yenko Camaro/SC road warrior and track terror.
SVE
Stage III 2024 Yenko/SC Camaro
Yes! You read that correctly. The Stage III 2024 Yenko/SC Camaro will have 1,500-horsepower and 1,350 lb.-ft. of torque. SVE bored and stroked GM's 6.6-liter iron block V8 to 7 liters (427 cubic inches), added a supercharger, fortified the engine's internals with forged pro series I-beam connecting rods, and a high-performance valvetrain to handle the extreme power increase.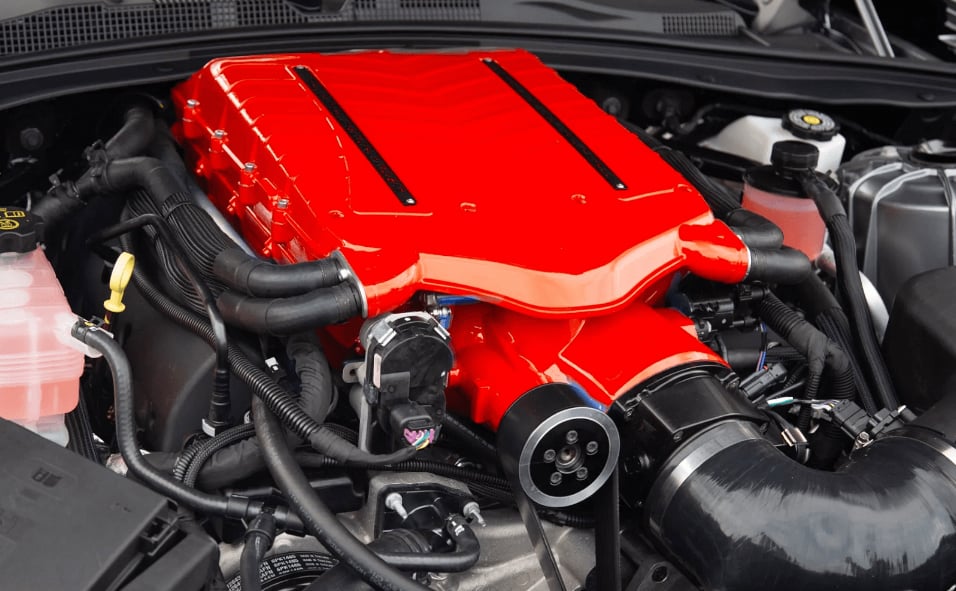 To achieve the full 1,500-horsepower figure, SVE states that Sunoco 260 GT 104 Octane plus unleaded race fuel needs to be utilized. If super unleaded 93 Octane fuel is run, less power will be produced. Production will be limited to 100 units, and all Stage III Yenko/SC Camaros will have six-speed manual transmissions.
2024 Chevrolet Camaro SS 1LE Platform
The SS 1LE top Camaro specification platform is utilized for all of the Yenko/SC Camaro versions. It provides Recaro Performance seats, especially for keeping the driver planted in a comfortable position to handle all of that extra power. Likewise, a functional 1LE front splitter reduces nose lift and works in concert with the rear spoiler to keep the rear of the car in full control whether the Yenko/SC Stage I, II, or III is on a racetrack, a city street, or a switchback mountain road. The chassis also works in perfect harmony to achieve exceptional handling with an independent performance tuned front and rear suspension system that is comprised of unique high performance suspension bushings, springs and stabilizer bars, magnetic ride control, and an electronic limited-slip differential.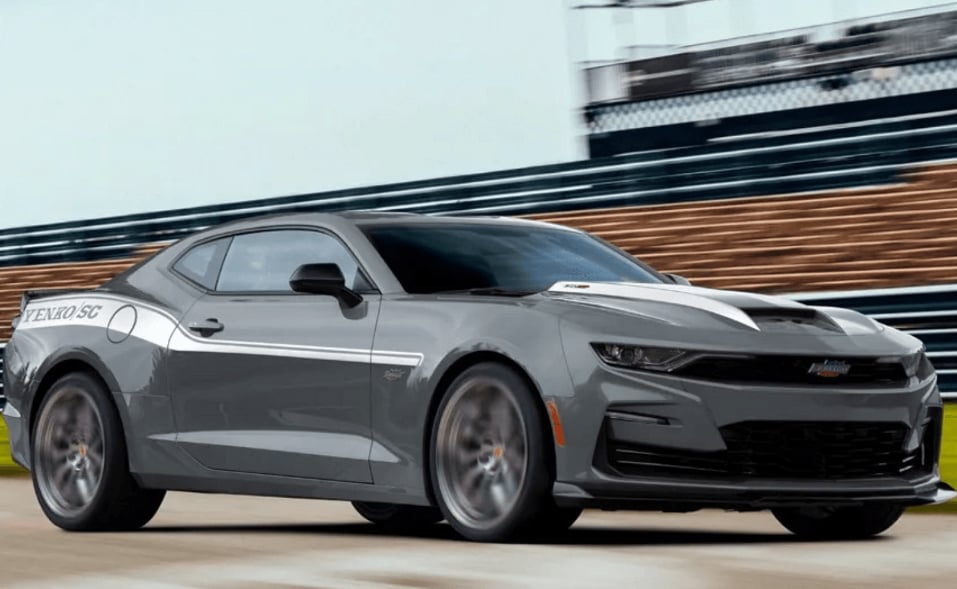 Meanwhile, the high-performance Stage III, II, and I drivetrains are kept cool with heavy-duty cooling systems that include an engine oil cooler, dual outboard radiators, a transmission cooler, and a rear differential cooler.
SVE Stage I, Stage II 2024 Yenko/SC Camaro
The Stage I and Stage II Yenko/SC Camaro versions both utilize the production 6.2-liter aluminum block LT-1 engine, which is then machined, blueprinted, and supercharged to 6.8 liters. The Stage I Yenko/SC mill makes 1,150-horsepower and has 910 lb.-ft. of torque. The Stage II Yenko/SC Camaro engine pumps out 1,200-horsepower and delivers 1,000 lb.-ft. of torque. The Stage I is available with either GM's 10-speed automatic transmission or a six-speed manual trans. The Stage II Yenko/SC Camaro is only available with a six-speed manual transmission. SVE will produce 50 of the Stage I and 50 units of the Stage II. All three versions will go on sale in GM dealerships in the United States of America and Canada.
SVE Yenko/SC Stage I, II, and III Engine Specifications
All Stage I, II, and III engines are optimized with a larger throttle body, an upgraded fuel system and injectors, a custom supercharger that has a 10-rib dedicated belt drive system, and a custom stainless steel exhaust system. The computer-balanced race specification rotating assembly includes a forged 4340 steel crankshaft, forged H-beam steel rods for the Stage I and II, the aforementioned pro series I-beam rods for the Stage III, forged aluminum pistons, CNC ported high-flow LT-4 cylinder heads with high lift springs, an upgraded valvetrain for the Stage III, and Automotive Racing Products (ARP) high-strength head and main studs.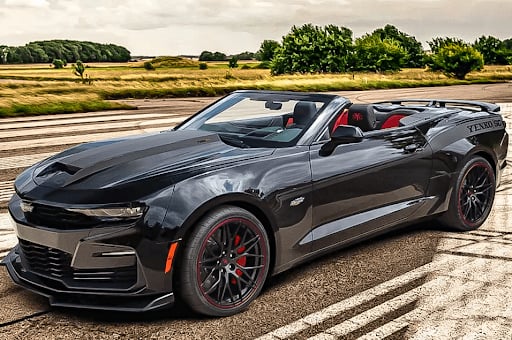 SVE Yenko/SC Stage, I, II, & III Appearance
A distinctive body color painted carbon fiber hood with exposed carbon fiber hood scoop distinguishes the SVE Yenko/SC Camaro vehicles, as do the Yenko branded side stripes and Yenko badging on the rear spoiler. The interior also sports the Yenko trademark on the headrests, a Yenko crest power badge, and Yenko embroidered floor mats.
But wait... There's More!
Just when you were all set to figure out if you could pony up enough cash to purchase a Stage I, II, or III 2024 Yenko/SC, SVE announces that they will also produce a 750-horsepower version that's available for the LT1, 1SS, and 2SS Camaro variants. Like the Stage I and Stage II versions, SVE starts with the GM 6.2-liter V8.
The proprietary 3.0-liter, twin-screw SVE supercharger is added to the engine, as are a unique intercooled bypass system aluminum high-flow intake manifold, a high-flow supercharger cooling system, an enormously oversized air-to-water intercooler, a dual-pass heat exchanger, a billet idler plate, and an adjustable idler system.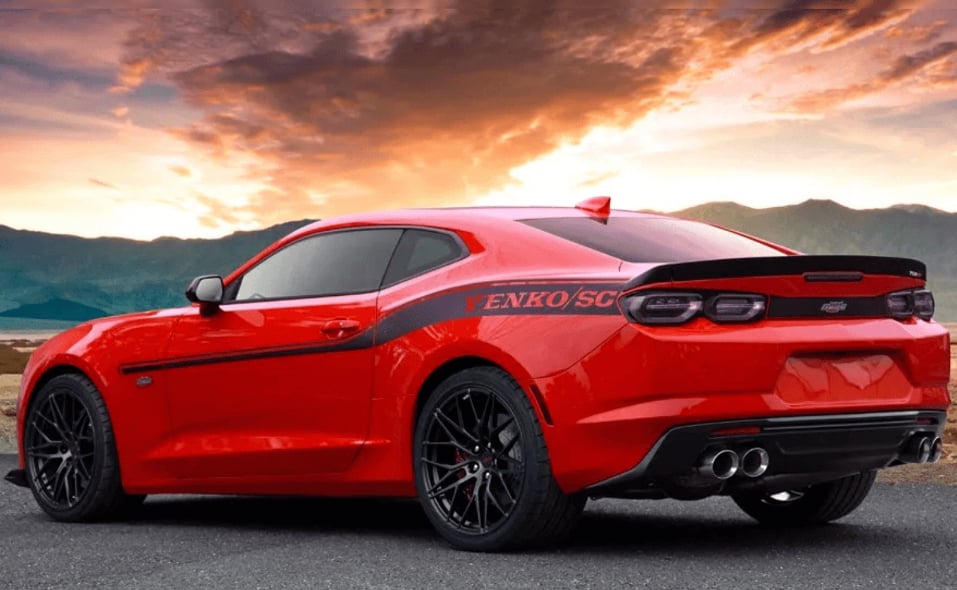 In other words, if 1,150, 1,200, or 1,500-horsepower Yenko/SC versions are too much power and too expensive to afford, perhaps a 750-horsepower version, wearing the SVE Yenko/SC striping and badges will do. The 750-horsepower version is available with either a six-speed manual or a 10-speed automatic transmission as either a drop-top convertible or a coupe. SVE is again limiting production to this version at 50 units.
To find out more about the various 2024 SVE Yenko/SC Camaros, you can visit the SVE website. If you're going to the SEMA Show in October 2023, they'll be on display at the Hamburger's Superchargers exhibit.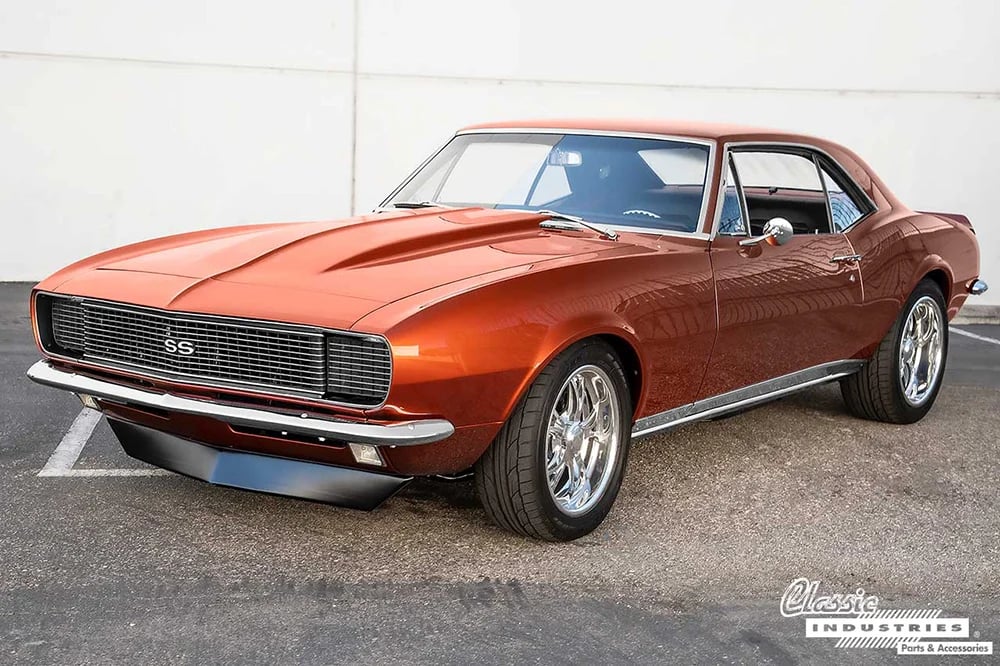 Classic Industries Sells Camaro Parts
Though 2024 may be the last year for GM factory produced Chevrolet Camaro models and the SVE ultra limited production Yenko/SC supercar versions, classic Camaros will be on the road for years to come. Classic Industries is here to help you with the parts that you need to keep your Camaro running well and looking great. You can shop online here. Click on the button below and fill out the form to have the Camaro Parts & Accessories catalog mailed to you.