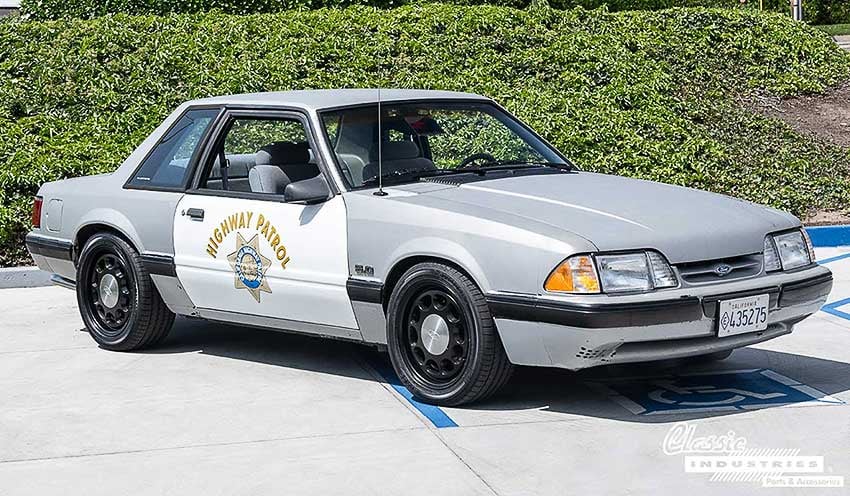 In highway patrol pony car parlance, SSP initially stood for Special Service Police when applied to the mighty 1982 Mustang. After evaluating a 1979 Camaro Z28 for an 18-month period, the California Highway Patrol asked The Ford Motor Company to deliver several Mustang notchback coupes for testing. The Ford Crown Victoria sedan was heavy duty enough for police duty, but it was underpowered and couldn't serve as a high speed pursuit vehicle. This is why the CHP had tested the Camaro Z28 and wanted to evaluate the Mustang. For whatever reason the CHP didn't select the Z28.
By 1982, the California Highway Patrol had 406 Mustangs in its fleet. Only four to six of the Mustangs were hatchbacks. The rest were notchback coupes. The SSP designation changed to be known as Special Service Package. The SSP Mustangs weren't heavy duty enough or big enough to be police vehicles. However, they were more than small enough, light enough, well powered, stealth enough, and nimble enough to be used as high speed pursuit vehicles.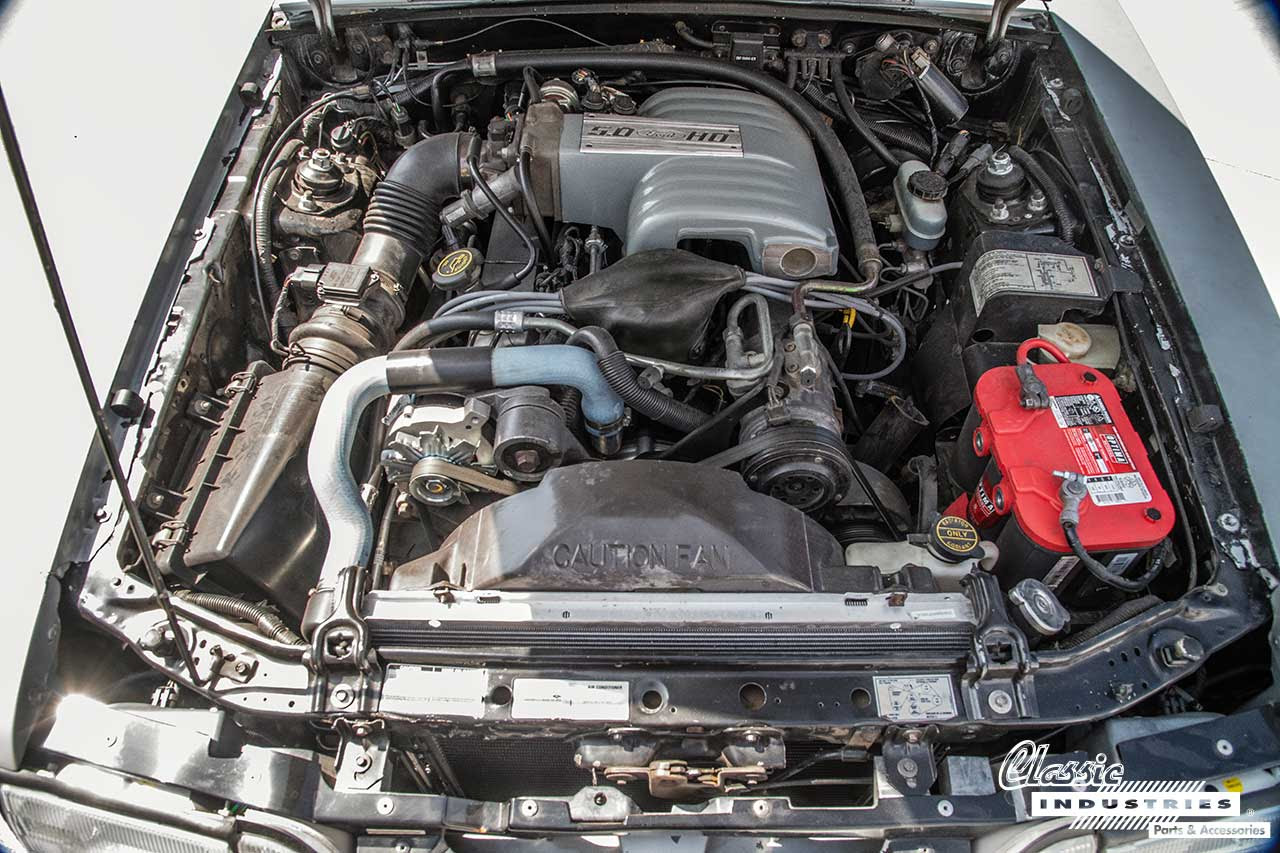 Enter Classic Industries' customer Conor Van Nguyen. Mr. Van Nguyen purchased his SSP in June of 2023 from a young man who lives in the San Jose, CA area. As the second owner of the car, the young man recounted the history of the SSP Mustang to Conor.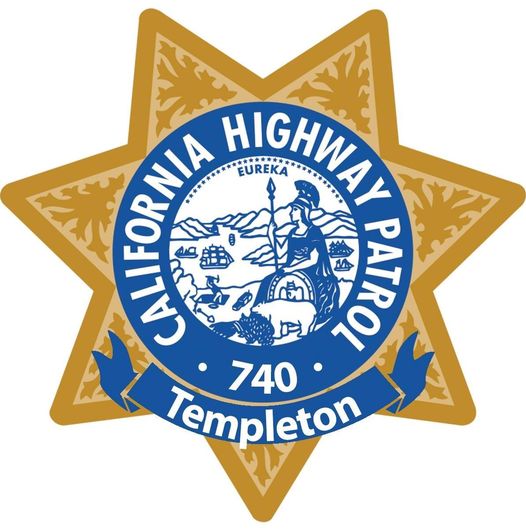 The SSP Mustang was put into 'active duty' in late 1989 for the Templeton, CA CHP, where it served with distinguished honor until its retirement in late July of 1996. One wonders how many speeding tickets and how many high speed chases led to the apprehension of alleged criminals during that seven-year span of time. The CHP Motor Transport Division, in Sacramento, CA held a public auction that same year. According to DMV registration records, the Mustang became an Oregon resident, as it shows up being registered in Aumsville, OR to its first civilian owner.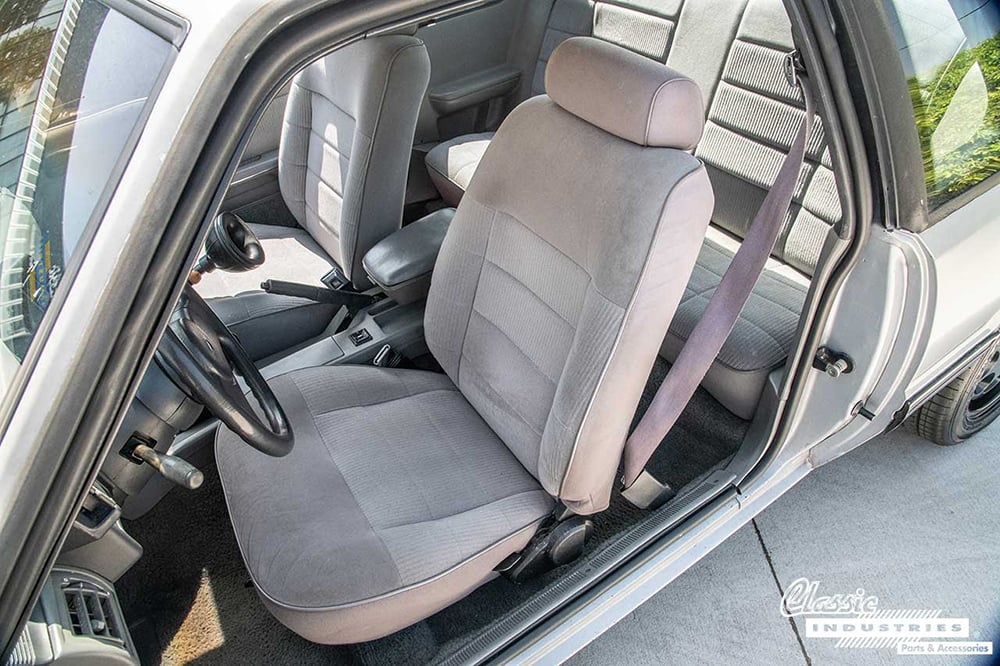 Though the Mustang's first private owner planned to preserve the Special pony car, the car had to be stored untouched, as the owner had poor health and unfortunately passed away.
After just a short time, the second owner lost interest in fixing up the Mustang. Fortunately for SSP Mustang enthusiasts the world over, the car's current caretaker is a rabid Mustang fan, and especially a collector and curator of the SSP Mustangs. This is the third one that he has owned! The first two had to be sold down the road in consideration for his family's financial obligations.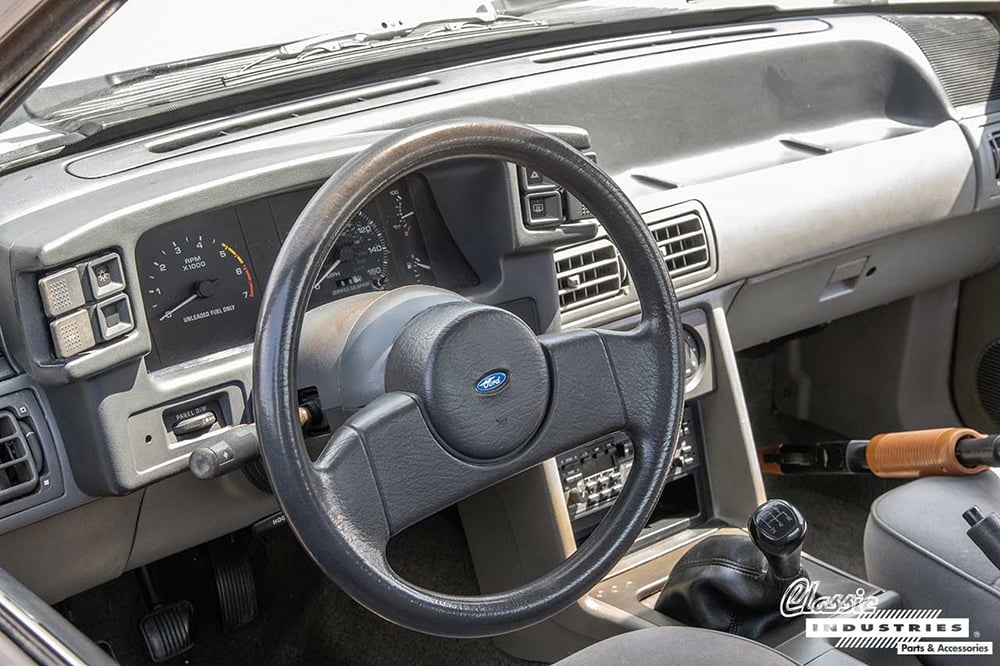 When Conor was a senior in high school, his dad gifted him a black 1967 Mustang notchback coupe that had a 289-cubic inch V8 under the hood. This great gesture sparked Conor's passion for American muscle cars in general and Mustang pony cars in particular. Since his senior year of high school, Conor's had a Mustang or two or three in his paddock ever since. Currently, he owns two 1972 Mach 1's, a jet black 1992 Mustang GT that has its five-speed manual trans, and this beauteous beast of a gray and white CHP ticket giver and 101 canyon carver. Conor's SSP was originally black and white, but he prefers this patina gray and faux aged white paint scheme on his SSP for now at least, as it shows most of its well-earned battle scars.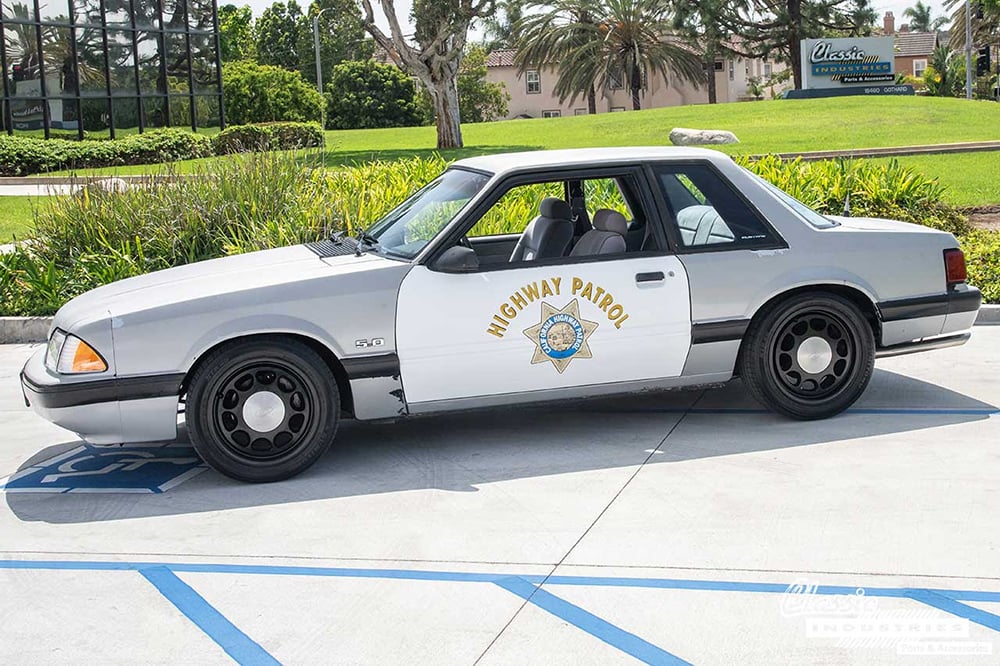 Though Conor's only had this 1989 SSP Mustang since June of 2023, he has made many improvements and modifications to the car to prepare her for occasional use on the weekend cruising and show circuit. Here's a partial list of what has transpired thus far:
Orange County Collision – Repair hole/paint doors/install decals
Painted Doors White - with chemical aging process to give paint aged appearance
California Highway Patrol/Star decal - applied to doors
Ebay Sold By Supersticky - Highway Patrol door/trunk decal
Installed CHP Blue/Red/Amber rear deck lights
Installed CHP front facing red single light/mirror assembly
Installed Arcadian - ASPR7495: PCTEL/Maxrad broadband antenna with spring to rear trunk deck installed Exempt Plates (E) 435275
17X8-inch 10-hole gloss black 5-lug wheels (OEM: 10-hole 225/60/15 4-lug wheels) & Sumitomo HTR Z5 245/45ZR17 99Y radial high speed tires
Ford OEM center caps
Radiator air deflector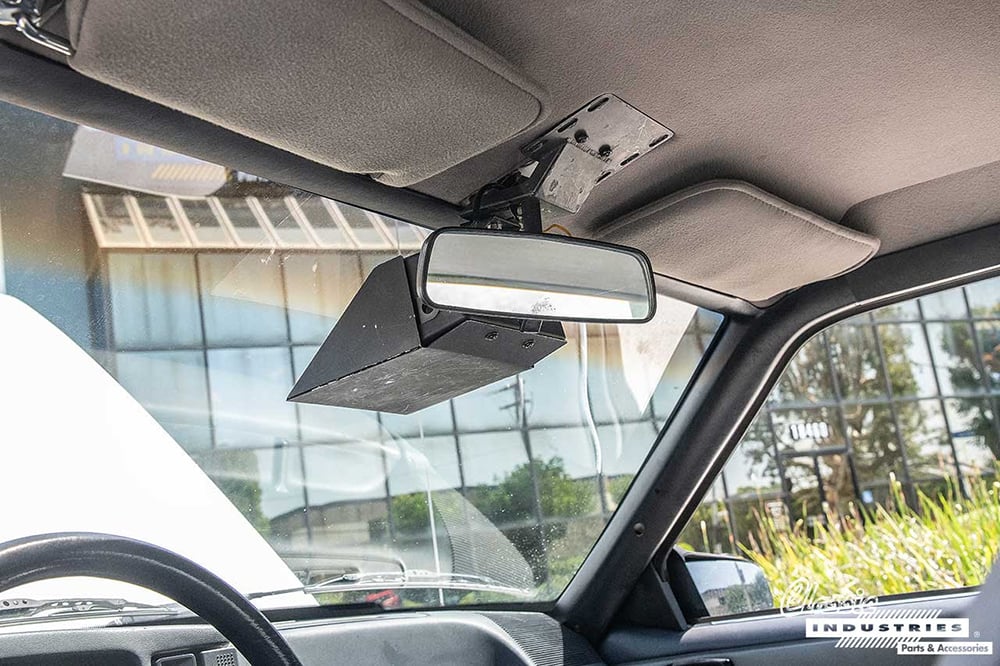 According to a website that researches the history of the SSP Mustangs, Special Service Mustang (specialservicemustang.net), there are 209 California Highway Patrol SSP Mustangs documented for the 1989 model year.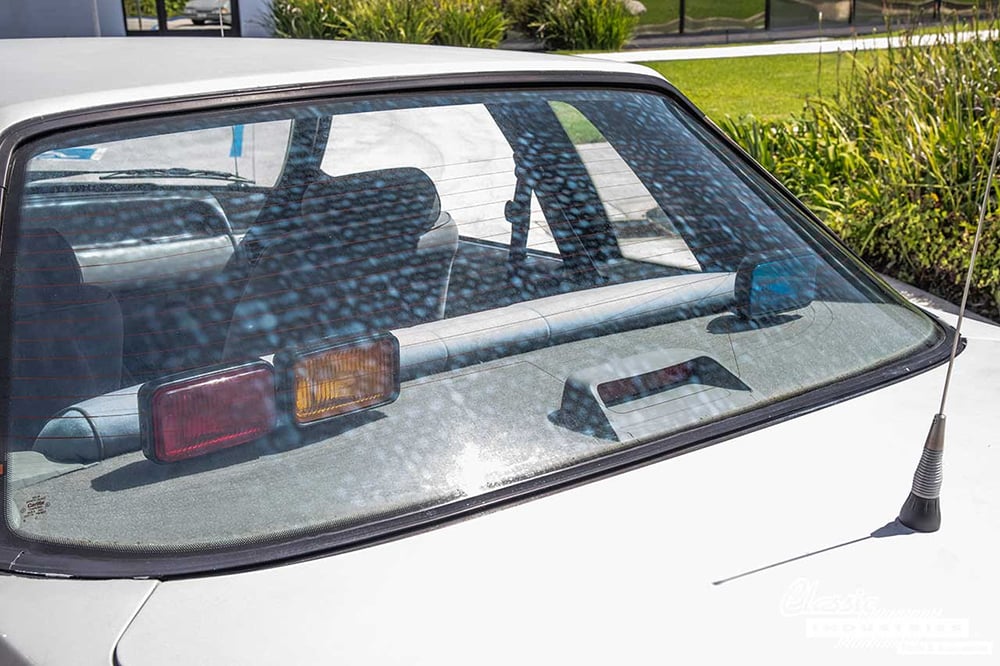 Apart from these vehicles being Fox bodied Mustangs, what captivates Conor's specific interest is that these cars were used for law enforcement for the CHP and multiple other law enforcement and government entities across the United States. Doing the historical research and finding obsolete in-service equipment to restore his SSP is what intrigues and fascinates Conor about this aspect of the Mustang hobby.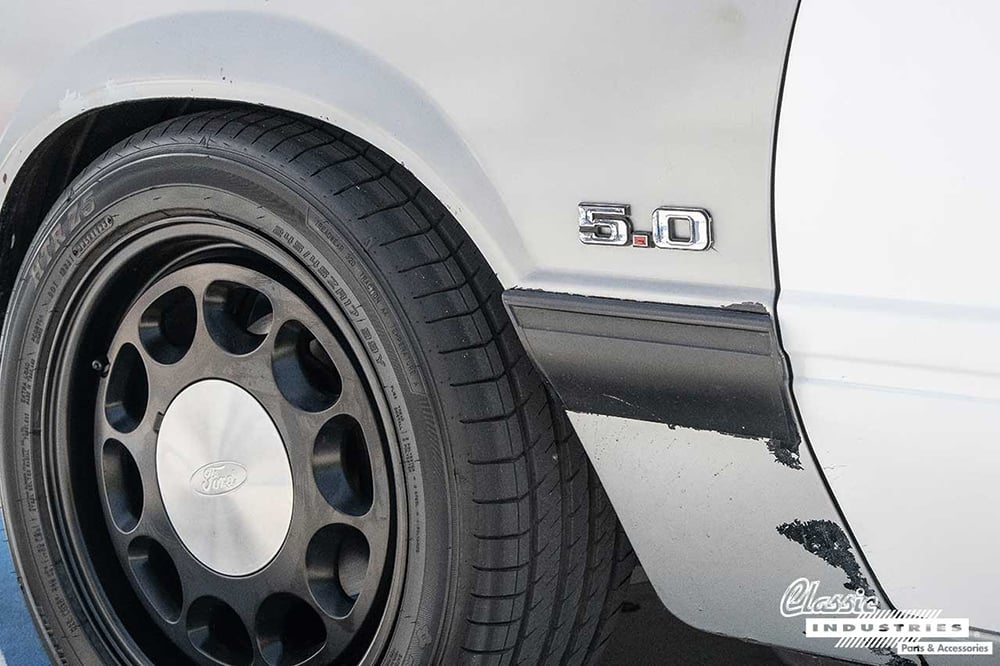 Back in the day, the 1989-1993 Special Service Package Mustang included:
5.0L Engine (225 horsepower & 300 ft-lbs torque)
Automatic or 5-Speed manual transmission option (1983 had an additional 4-Speed option)
Calibrated Certified speedometer, 2 MPH increment, 160 MPH
2-piece VASCAR speedometer cable
Single-key locking (one key fits all)
Radio noise suppression package
Relocated deck release
Full size spare
Air deflector, lower front radiator
Silicone hoses
Front disc brake rotor shields
Reinforced front floor pan
Aircraft type radiator/heater hose clamps
Heater hose inlet restrictor
Automatic transmission external oil cooler
Engine oil cooler
Cast aluminum 10 hole 15×7 wheels
Optional Blackout 15×7 cast wheels (1989)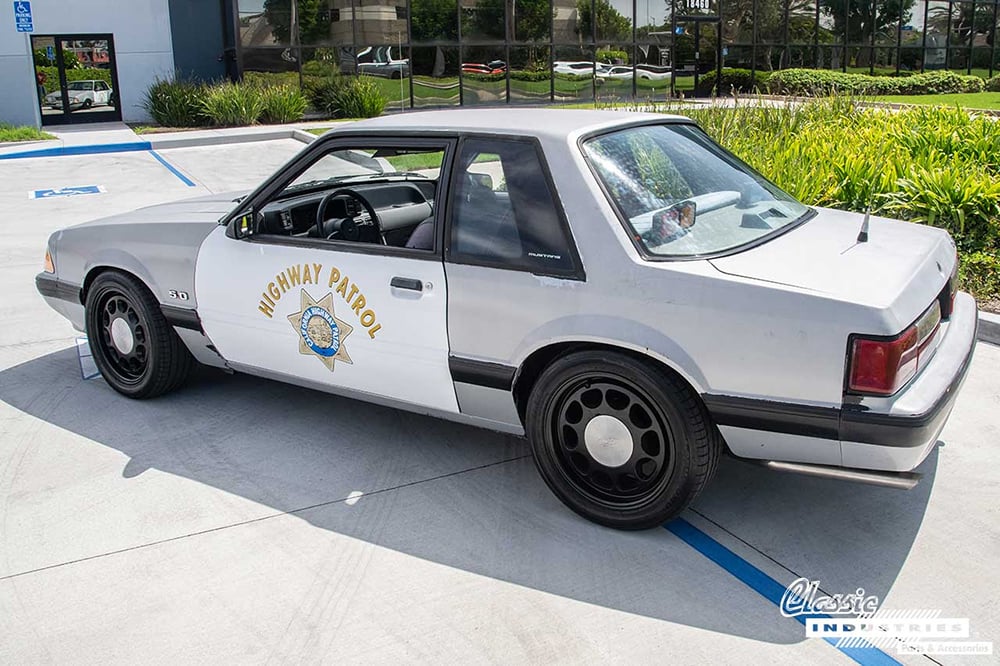 As mentioned earlier, there were only four to six Mustang hatchbacks produced in 1982. Below is a photo of one of them (bulleted equipment list above and SSP Mustang hatchback photo below provided by Code 3 Garage).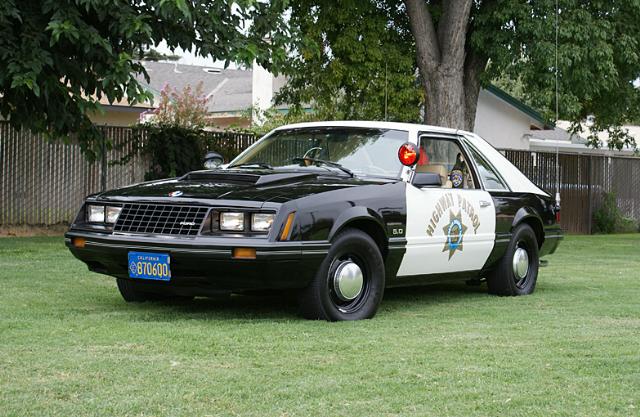 Classic Industries Sells Ford Mustang Parts
If your daily driver is a Fox body Mustang or an occasional show pony, you can shop online right here. Say you're renewing a first gen Mustang. Click here. You can shop for Mustang II components here. SN95 Fox Mustang parts can be found right here. Classic Industries also publishes a Mustang Parts & Accessories Catalog. Simply click on the button below to have one mailed to you.
Classic Industries Ford Mustang History Archives
Thus far, we've written several Mustang history articles. Check them out by clicking on the titles below: