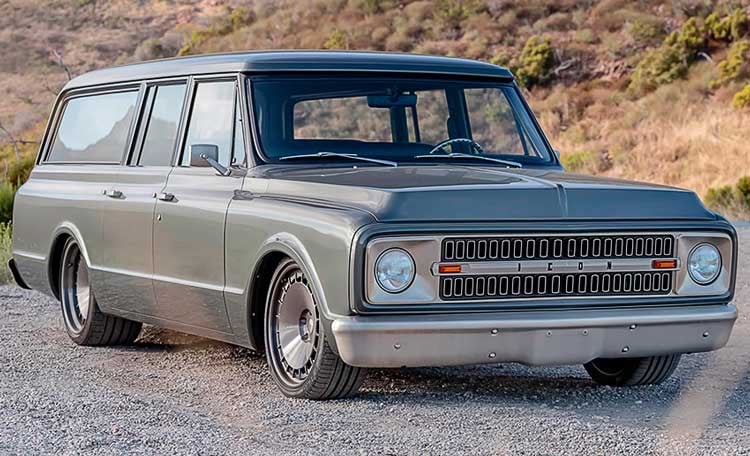 Restomods are often a way of reimagining a classic vehicle for the current year, with upgrades that mimic the parts you'd find on a top-of-the-line brand-new vehicle. But the team at ICON took a different approach to this 1970 Chevy Suburban restomod project, instead choosing to study design and architecture from the 1970s to determine what this truck could have looked like with a different designer from its original era. The result is a sleek and subtle truck with a surprising number of intricate details.
ICON's "Reformer" 1970 Suburban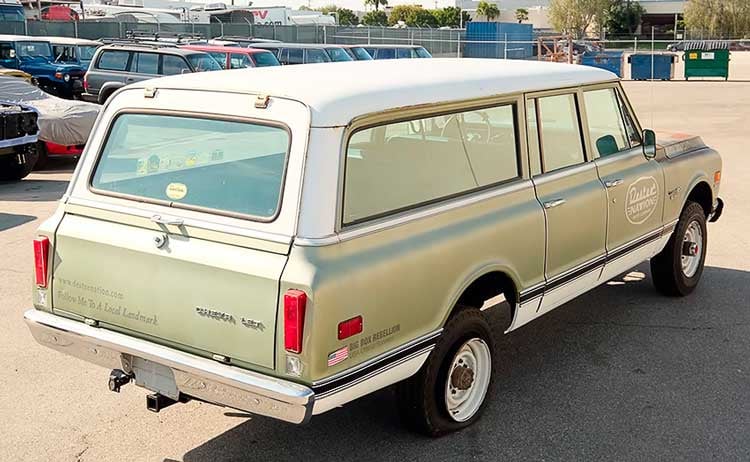 This 1970 Suburban project started with an ordinary three-door body and frame. If you're not familiar with this generation of Suburban, yes, you read that right — it only had a rear door on the passenger side. As ICON founder Jonathan Ward explains, this was allegedly the result of International holding a patent on the four-door SUV body style at the time. So, ICON decided to add a fourth door to the driver's side, a task that proved to be far from easy.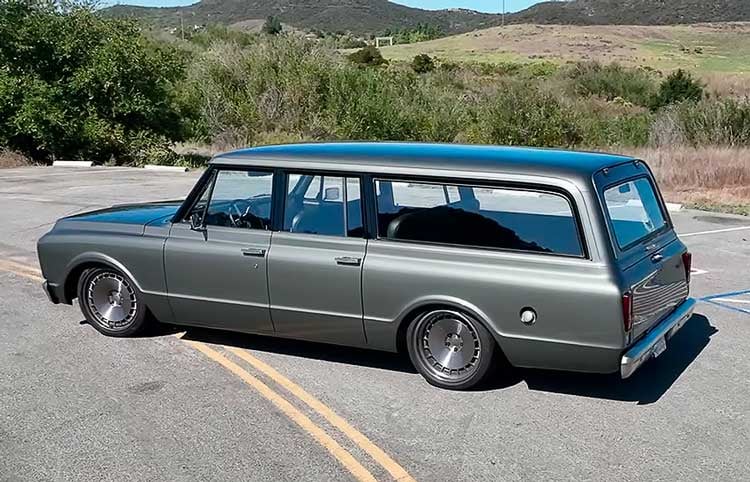 The body of this 1970 Suburban features many other interesting custom touches, such as a one-piece machined billet grille that was created specifically for this truck. The styling fits the overall look of the vehicle beautifully, and looks like it could have been a factory option.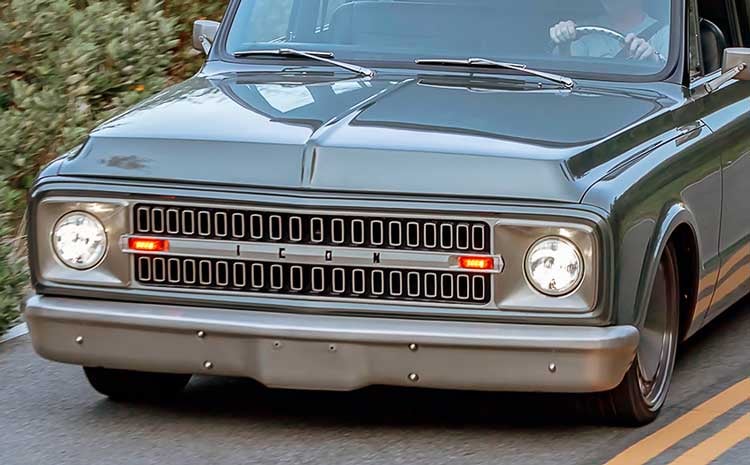 In addition to the grille, the door handles were machined from billet aluminum. Keen-eyed viewers will notice the letters VF on the driver's side door handle button. This was a personal touch for the owner of the truck, whose uncle Vern worked on the General Motors assembly line building these trucks. That's a cool tribute!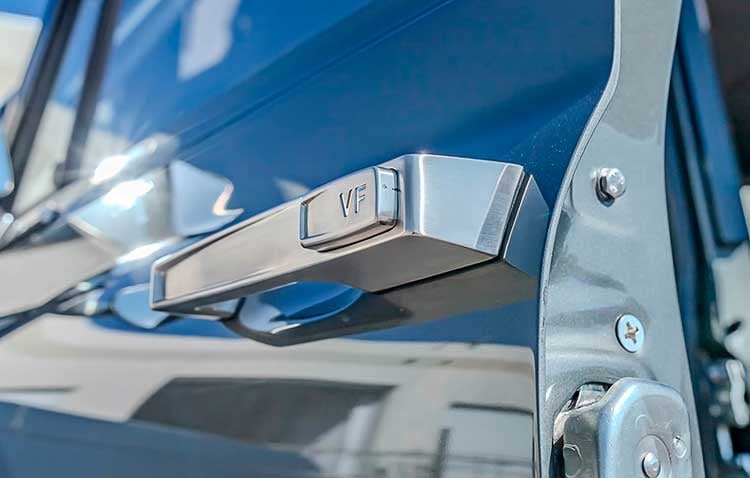 The Suburban's interior features machined aluminum accents, nickel plated trim, and painted inserts alongside custom black leather bench seats. An ididit steering column is topped with a custom-machined billet steering wheel with half-wrapped leather rim.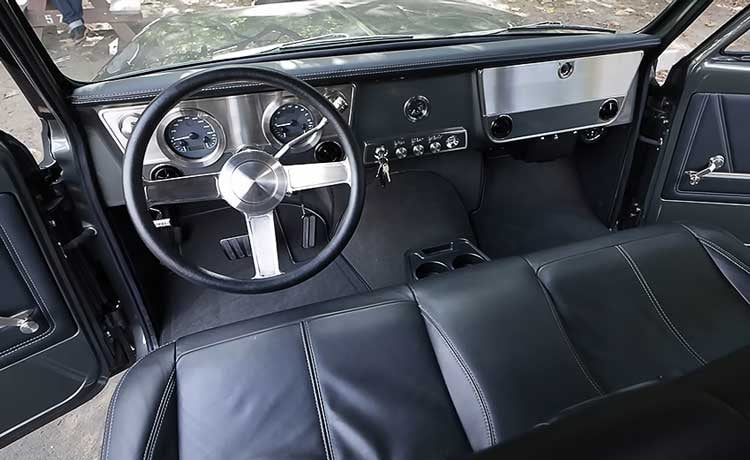 On their own, all these body and interior upgrades would make for a very impressive vehicle, but that's not even close to the end of this build's list of modifications. The truck's entire frame has been replaced with a one-of-a-kind chassis from Art Morrison, including four-wheel independent suspension, rear steering, huge ICON Brembo brakes, and wide 20-inch HRE wheels.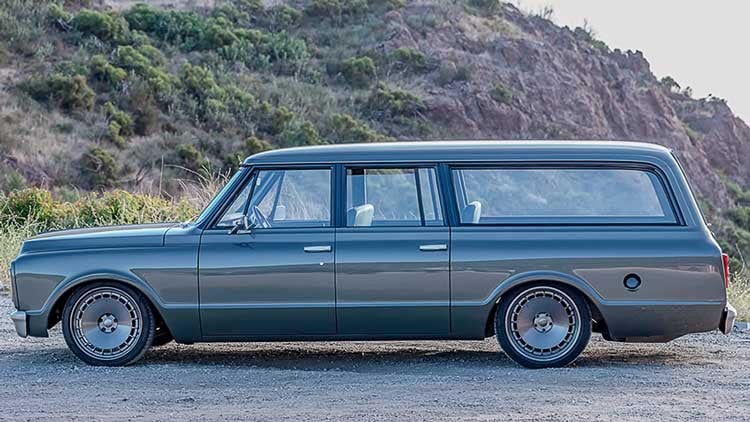 Those big 6-piston disc brakes would be required for the final element of this build: a Nelson Racing Engines 427ci LSX V8 with twin turbochargers.
This setup produces 1,000 horsepower to the rear wheels through a built Gearstar 4L85e automatic transmission. While passing vehicles on the highway, Ward remarked with a smile, "The powertrain is so much fun. You wouldn't know it until you need it, and then it's gone. Like GONE gone."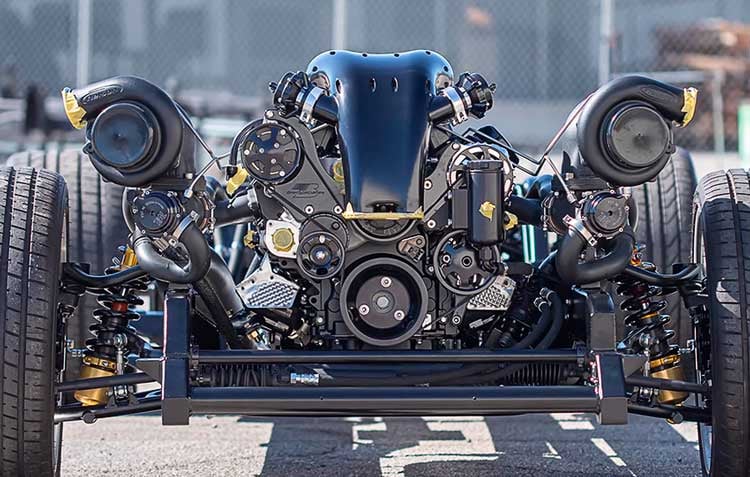 To see the ICON Reformer in action, watch the video below. By the looks of it, ICON knocked it out of the park with this project, and we're sure the new owner is thrilled to drive it.
Looking for GM Truck Restoration Parts?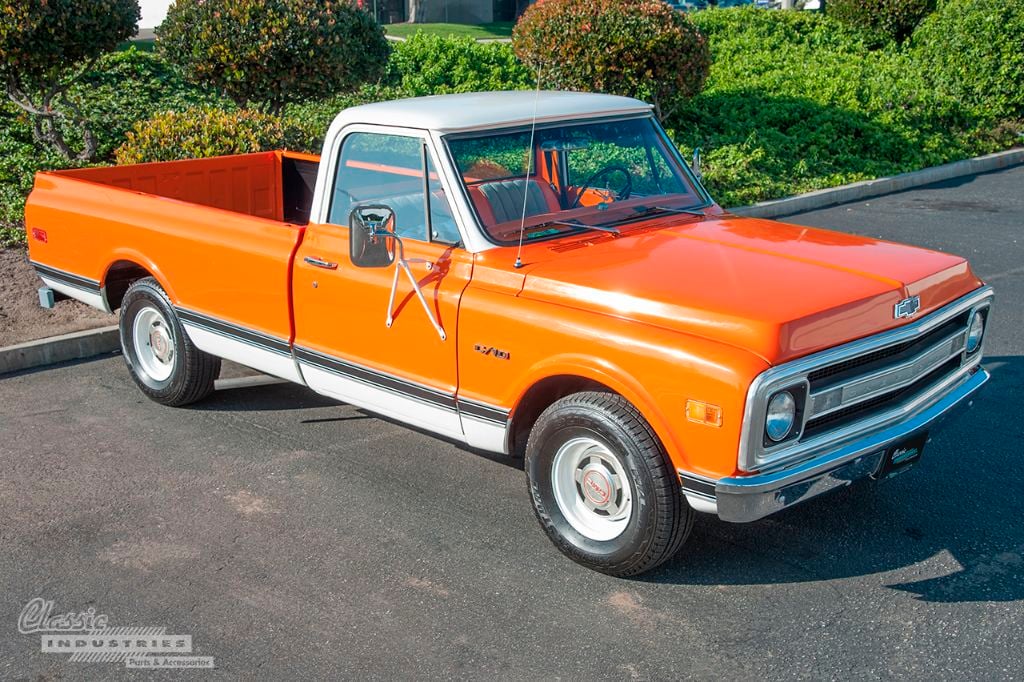 Whether you're building a no-expense-spared custom vehicle like the ICON Reformer or simply working to get an old farm truck back on the road again, Classic Industries can help you find the parts you need to make your dream a reality. Browse our selection of Chevy and GMC truck parts online, or click the button below to get a free full-color GM truck parts catalog.