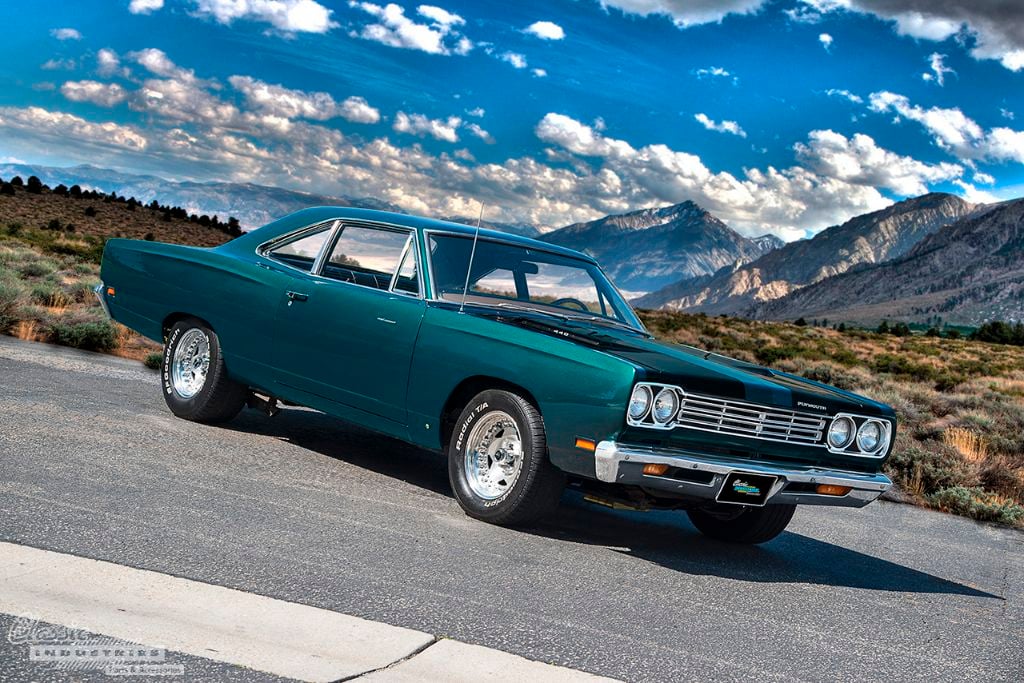 The first-generation Plymouth Road Runner was one of the quintessential muscle cars of the late '60s, and remains an icon of the era to this day. The long-nosed body, quad headlamps, and sweeping C-pillars offer a distinctive and memorable look.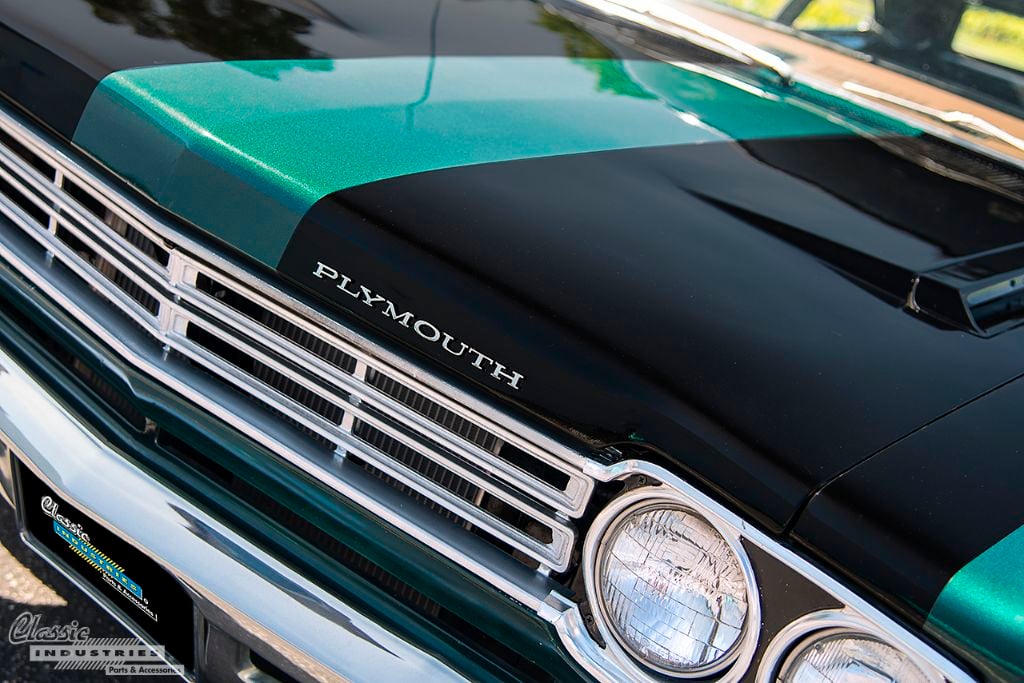 The metallic green 1969 Road Runner seen here belongs to Joe Bahash, of Huntington Beach, California. Joe brought the car by our Retail Showroom to pick up a few replacement parts, and was happy to chat with us when we came outside to check it out.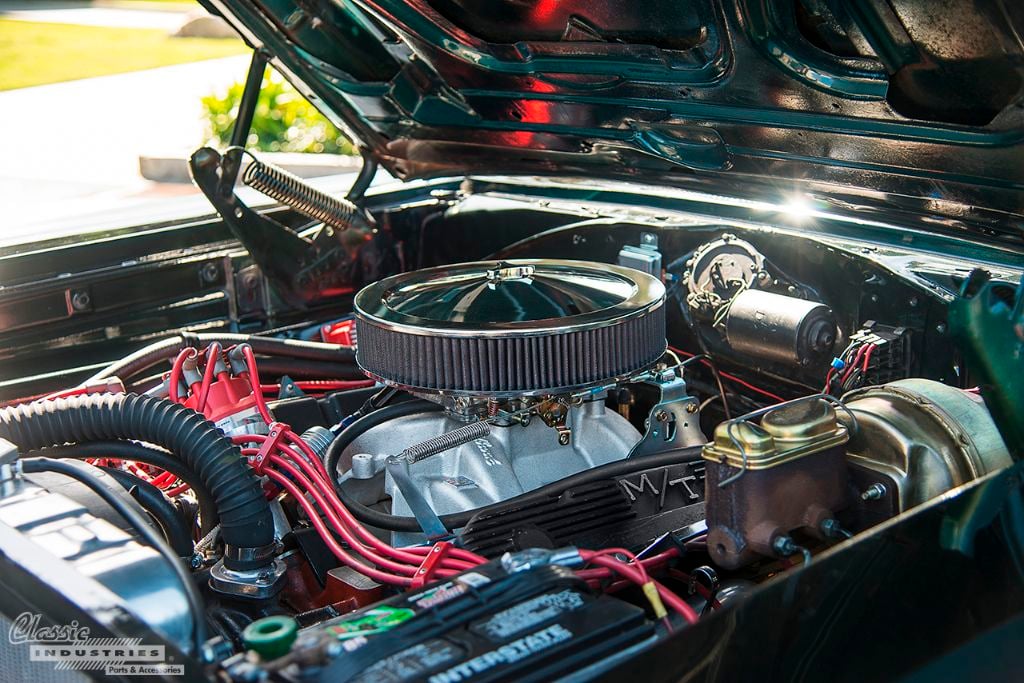 Joe's Road Runner was originally built with the standard 383ci V8 engine, but Joe has since upgraded to the top-of-the-line 440ci V8. The new 440 has also been upgraded with a few performance parts for more power, and it's paired with a 4-speed manual transmission.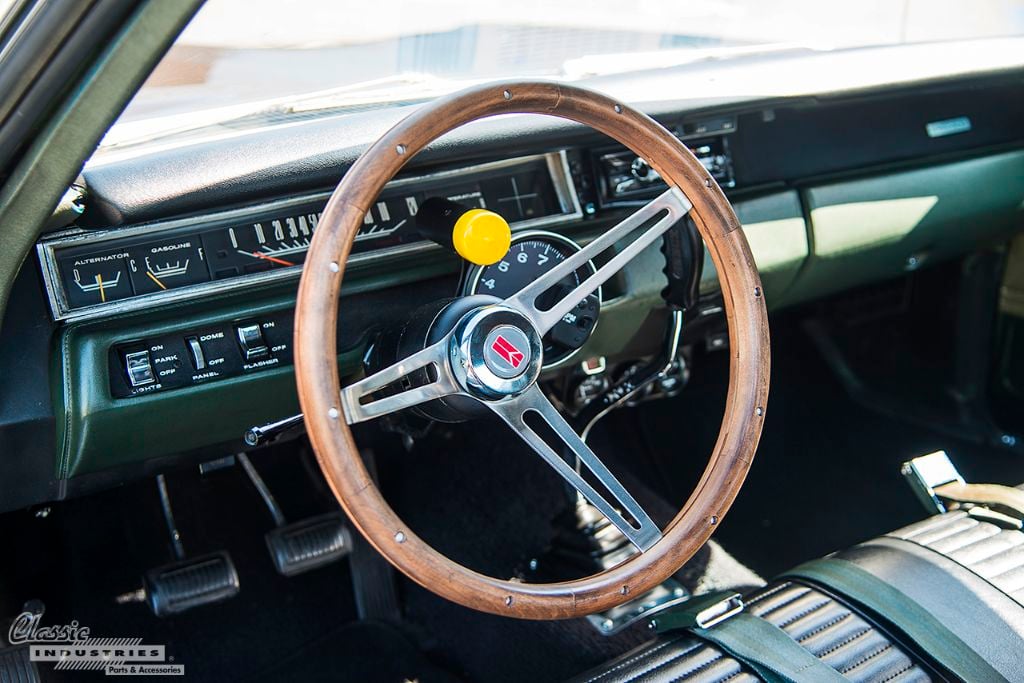 Inside the car, a classic wood-rimmed steering wheel frames an aftermarket tach and shift light. A tall Hurst shifter also illustrates this car's high-performance aspirations. Otherwise, the interior has been restored to stock condition, with vinyl bench seats and green paneling.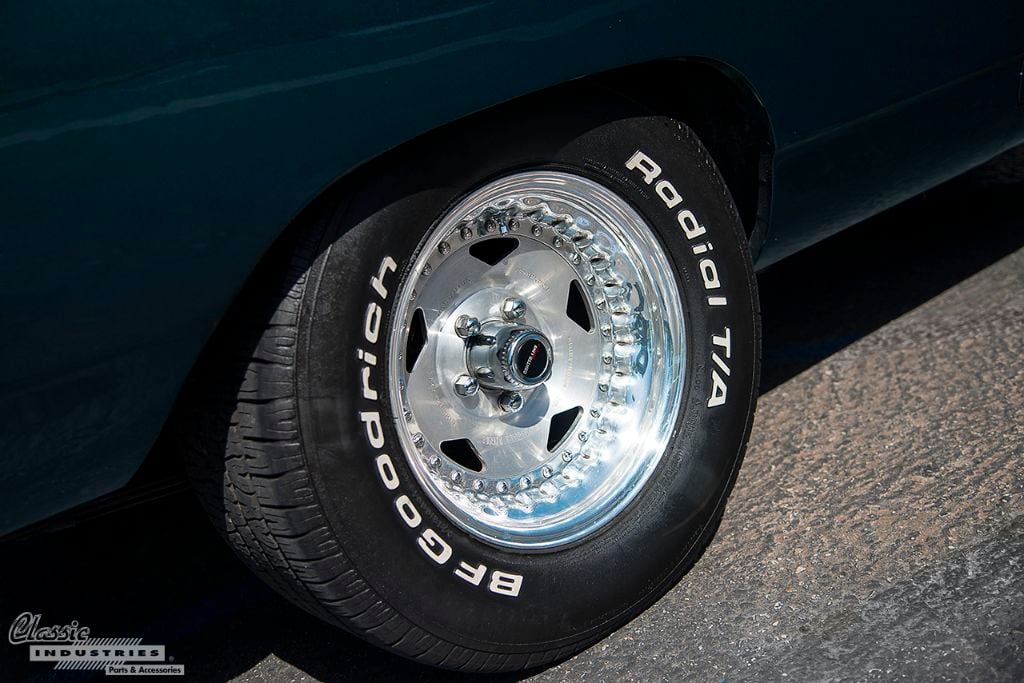 Wide five-spoke Center Line alloy wheels are shod with BF Goodrich Radial T/A tires, producing an aggressive stance. The lowered suspension also contributes to the car's assertive demeanor.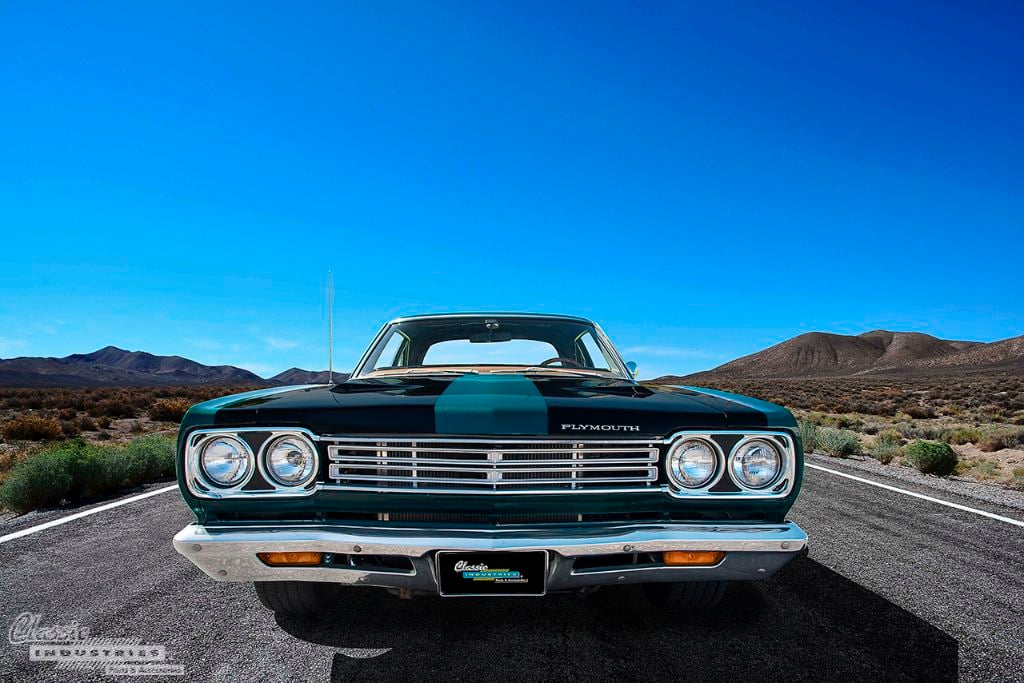 Joe's Road Runner is a stunning example of one of our favorite muscle cars from a very good year in the automotive world—1969. If you have a first-generation Road Runner, a second-gen Road Runner, or even a Superbird, Classic Industries has the restoration parts and accessories you need. We also support many other classic Mopar models. Click the button below for a free Classic Industries Mopar restoration parts catalog.