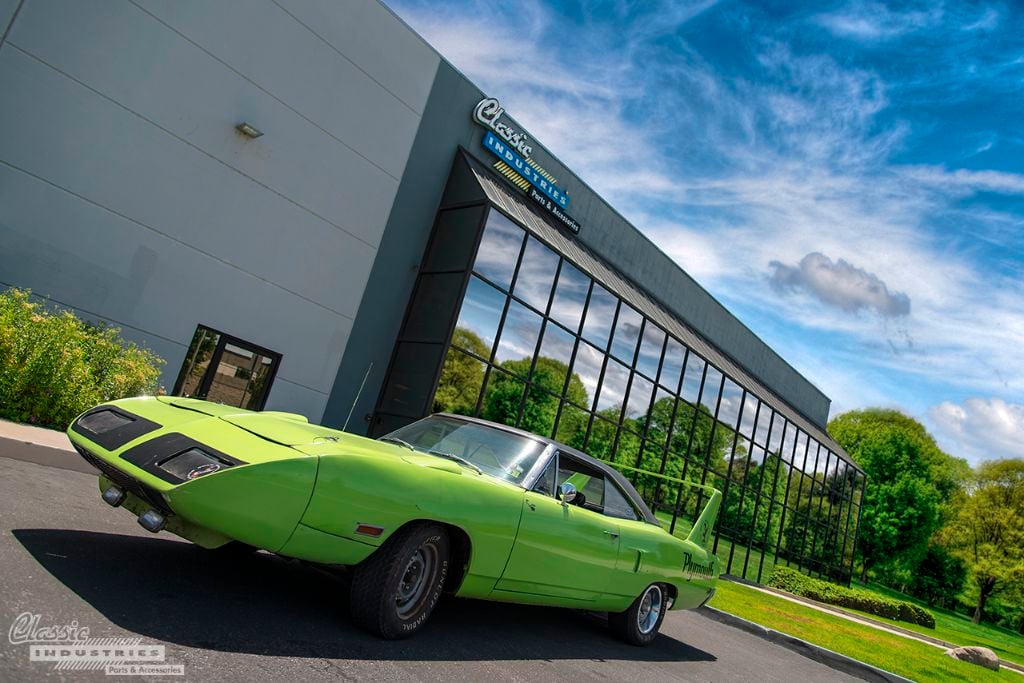 We'll admit that our hearts skipped a beat as we watched this Sublime green American muscle icon roll into our Retail Showroom parking lot. To say this car is hard to miss would be an understatement—with its vibrant paint, sleek nose cone, and towering rear wing, this 1970 Plymouth Superbird practically demands the attention of anyone nearby.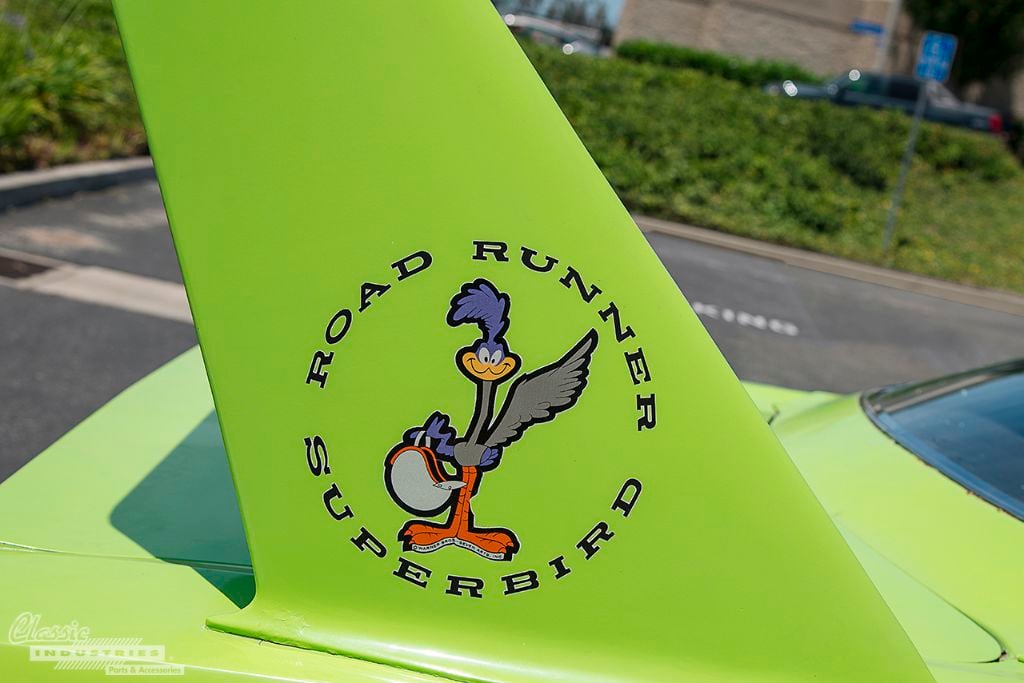 The car actually arrived on a trailer, behind a truck driven by Brad Toles, of Palm Springs, California. It turns out that Brad had just bought the car, and after we conveyed our enthusiasm about it, he was happy to back it off the trailer for a few photos. It really is a thing to behold, especially in person.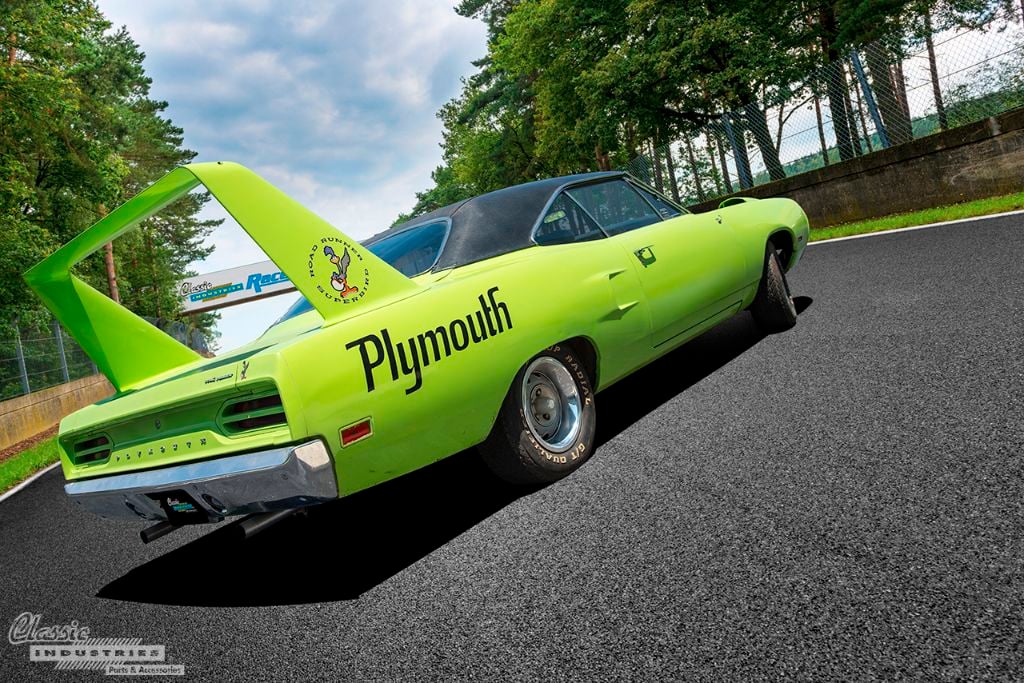 Brad tells us that this car has been somewhat of a forbidden fruit for him until recently. He says it has been sitting in storage for about 25 years, and he worked for over a year to finally negotiate the purchase. It was undoubtedly a lot of work, but this car is clearly well worth the effort.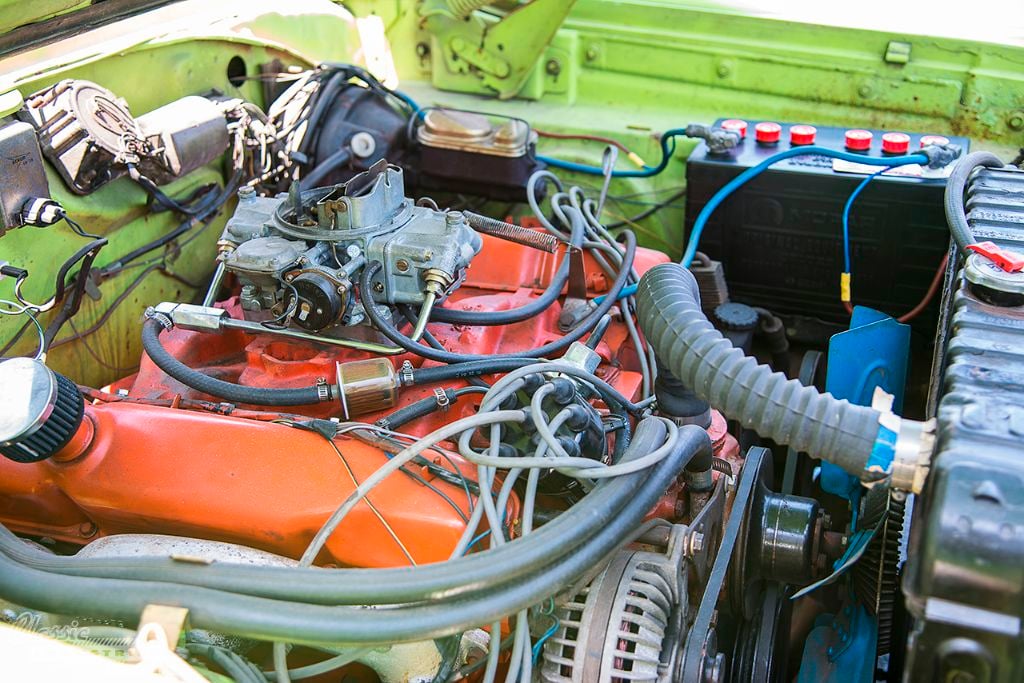 According to Brad, this car is even rarer than it appears—he says it is an unrestored, numbers-matching Superbird, with virtually all the original parts intact. It still has the factory-installed 440ci V8, 4-speed manual transmission, and Dana 60 rear end.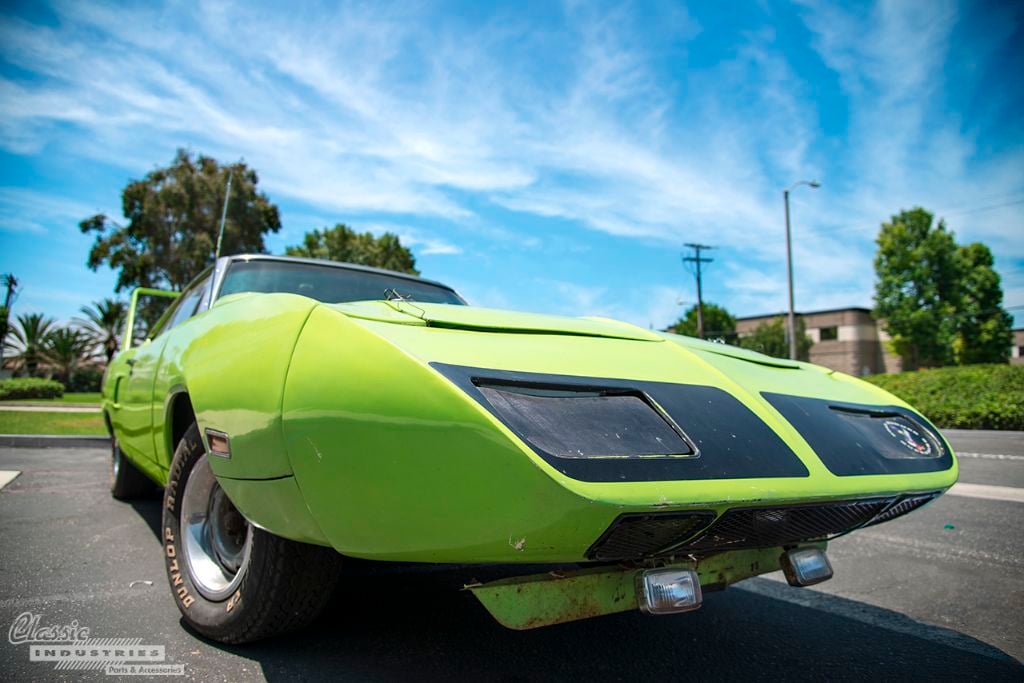 Cosmetically, the car shows some small imperfections, surface rust, and signs of age, but that's just how Brad likes it. With most remaining Superbirds being fully-restored show cars, Brad says he'd like to do some basic maintenance and drive the car exactly as-is for the time being. However, he admits he'll probably restore it to showroom condition someday.
[gallery link="file" ids="4698,4697,4696"]
Brad owns a shop called West Coast Mopar, and has been restoring Dodge and Plymouth vehicles for 12 years. Back home, he has many other restored classics, including a green 1971 Cuda, a red 1970 Superbird Hemi, and a 1969 Road Runner. So, this Superbird will be joining a family of well-cared-for Mopars.
If you're looking for Mopar restoration parts for an A, B, or E-Body vehicle, Classic Industries can help with your project. Click the button below for a free Mopar restoration part catalog.