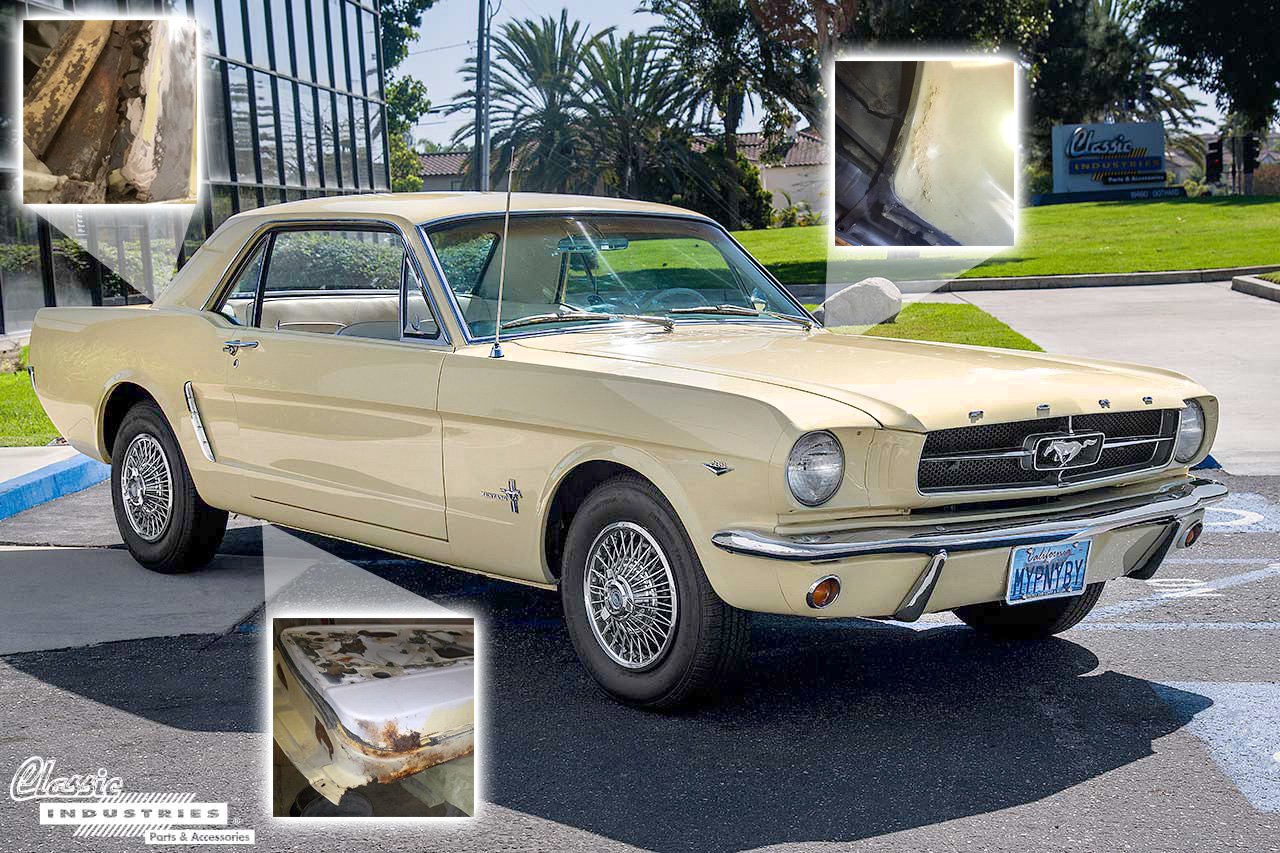 Classic car rust repair can seem like a daunting challenge, especially if you're relatively new to automotive restoration. The best path to take will ultimately depend on where you start. Do you have slight rust in a non-critical area, such as the edge of a fender? Is road salt eating your quarter panels? Are the great outdoors entering your interior from the floor or the roof? Read on as we explain the basics of repairing rust and restoring classic car auto body panels.
Classic Car Rust Repair
Surface Rust — Cleaning & Treatment
Moderate Rust — Patch Panels
Many cars have body panels of immense proportions. The Impala, or any other full size Chevrolet passenger car can have quarter panels as long as 7-1/2 feet! In these cases, a complete reproduction quarter panel can be fairly expensive.
However, there's no need to replace the entire panel when, typically, only the lower areas around the wheel arches suffer from corrosion. Lower quarter panel patches are great examples of patch panels that can help you save a substantial amount of money in your restoration.

Severe Rust — Complete Panel Replacement
At some point, a patchwork of panels becomes less than ideal. Floors are a perfect example of where the long-term benefits of complete panel replacement are obvious.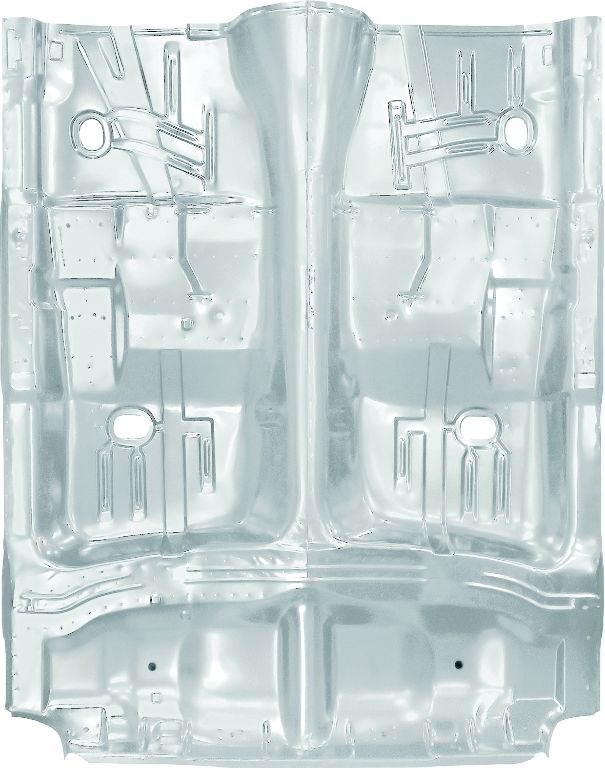 Floors are exposed to more moisture, road debris, and corrosive elements than nearly any other section of bodywork, besides the wheel arches. A patch-and-go approach to floor panels can quickly resemble a jigsaw puzzle. In the case of floor pans, the benefits of increased strength and durability from the fresh metal of a complete replacement panel quickly become obvious.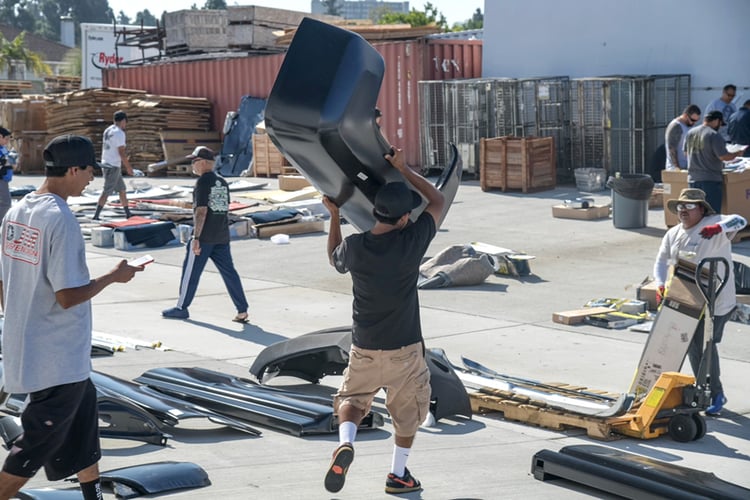 What's New in Auto Body Panels?
One of the latest innovations in restoration sheet metal is Classic Industries' new Weld-Thru line. Instead of the traditional black EDP coating, these new sheet metal products are finished with a special silver weld-through primer, offering several advantages.
Weld-Thru products — such as the inner rear side panel above — require minimal preparation, allow for better corrosion protection between overlapped panels, and promote superior weld characteristics. Heat-zone problems are minimized, reducing panel distortion and allowing better penetration to help compensate for impurities in the original metal.
Important Considerations When Ordering Sheet Metal
We always recommend hiring professional paint and body services for best results. A professional will have the experience required to prepare and install the panels and tackle any unforeseen challenges along the way.
Sheet Metal Work is More Art than Science
Classic vehicles were largely hand-assembled and tolerances are not nearly as exact as they are on modern vehicles with automated assembly. All panels should be test-fitted before final paint and installation. This is to determine whether minor modifications, such as elongating mounting holes, adding additional shims, etc., are required.

Above: High school students in the SMHS Race Team learned about the intricacies of sheet metal and body work as they rebuilt their '68 Camaro project car.
Light Scarring is Normal
Reproduction sheet metal may have scratches, small dents or other minor imperfections. These are considered normal due to the nature of sheet metal. These issues are corrected during the normal filling, priming, and sanding phase of your restoration.
No Two Vehicles Are Exactly Alike
It is important to note that when you have a vehicle that has been involved in a collision, has been subjected to the stress of racing, or simply shows the fatigue of high mileage and long life, there can be misalignment and even hidden damage within the substructure that can cause fitment issues.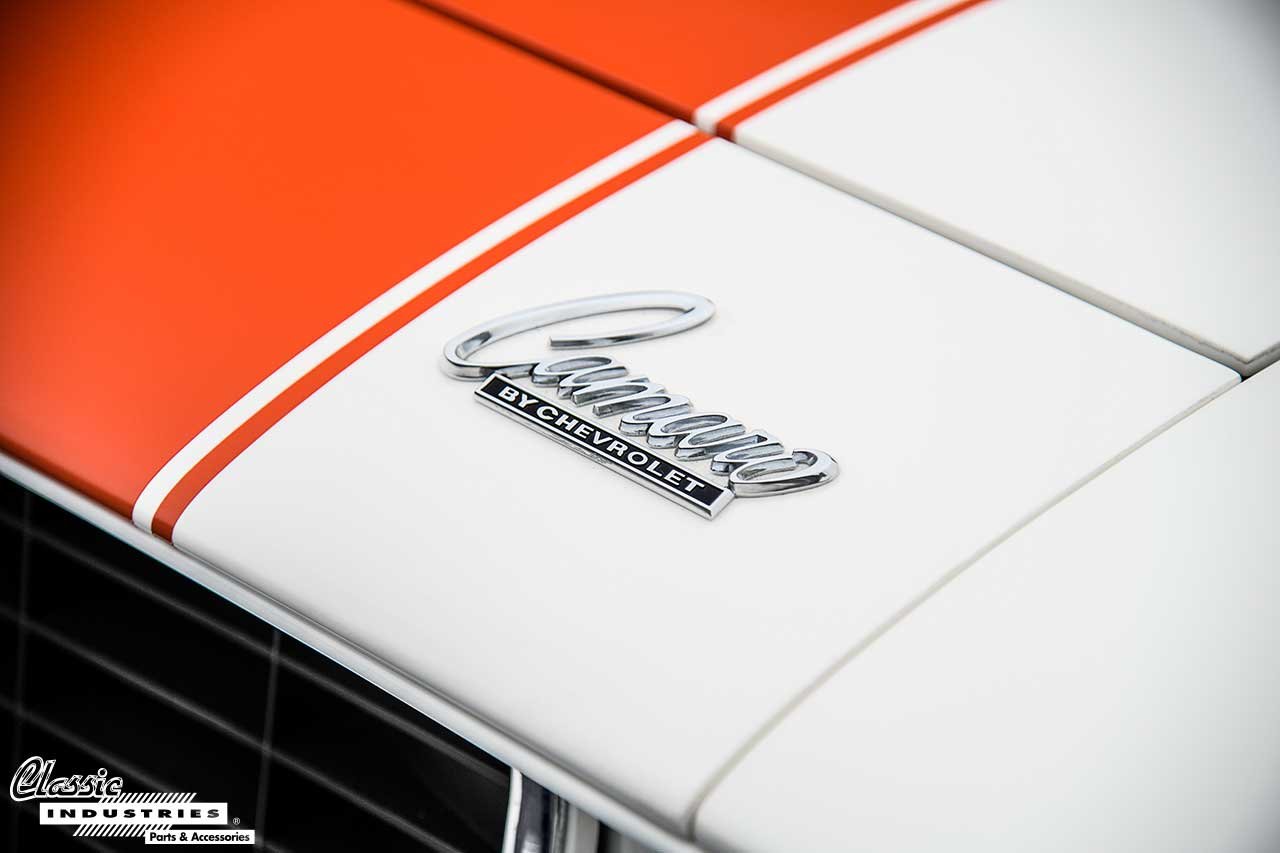 Where to Buy Body Panels & Rust Repair Supplies
Classic Industries offers a huge selection of auto body panels for classic cars, including small and large patch panels, as well as complete replacement doors, fenders, hoods, and other sheet metal pieces. We also offer a wide range of rust treatment and prevention chemicals. Click the button below to get a free full-color restoration parts catalog for your classic car.