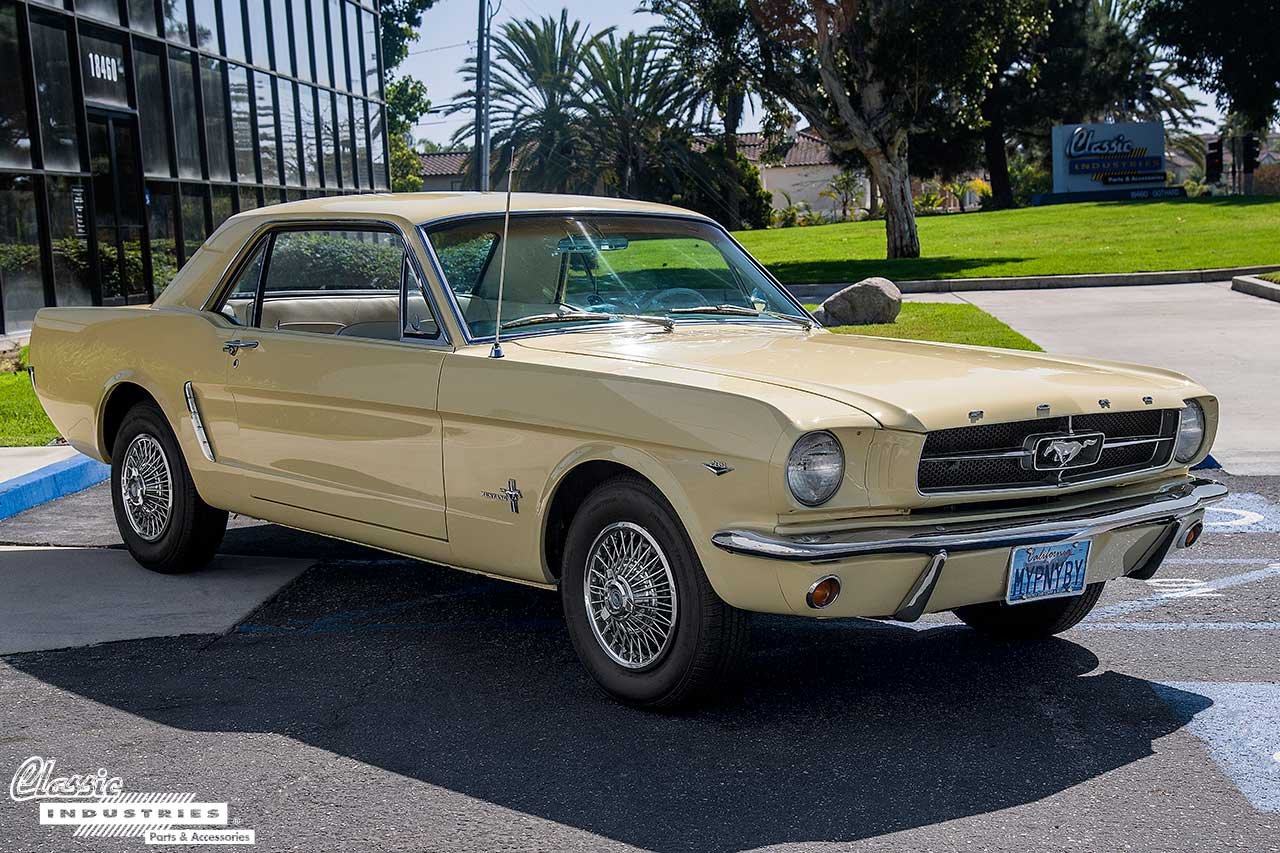 Every classic car restoration project has to start somewhere. A very small handful are immaculately-preserved survivors that need minimal work, but the majority of unrestored cars from the '60s are a at least a little rough around the edges. Some, like this 1964.5 Mustang, developed substantial amounts of rust that might scare off less-ambitious buyers. But Ken Vela and Leisha Gremillion put in the time and effort to rescue this classic Ford and restore it to its original beauty.

Ken is the owner of WIKD Kustoms, in Fountain Valley, California. He tells us that this Mustang was brought to his shop by Leisha, its owner. She bought the car from its original owner, who also resided in California. It's her first classic car, and also her dream car. However, the dream nearly turned into a nightmare when Ken began to inspect the Mustang, as seen in the photos above. The bubbling paint concealed a lot of rust that needed to be cut away.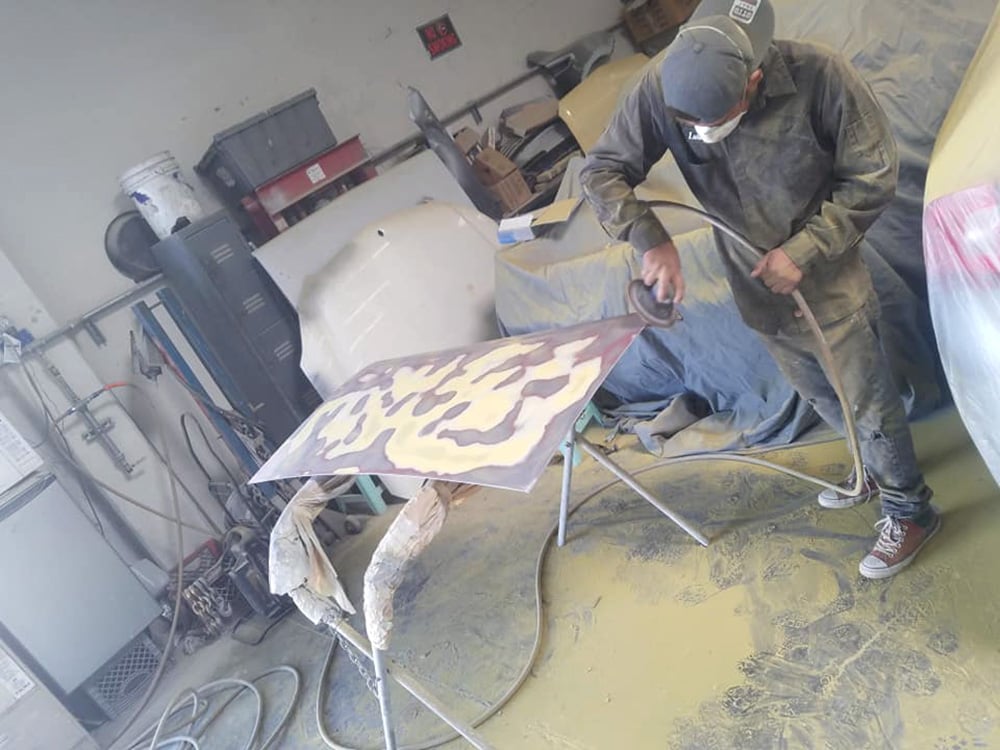 Fortunately, Leisha and Ken agreed that this car had to be saved, so the body shop team began the repairs. They went to great effort to preserve as much of the original sheetmetal as possible, but parts that couldn't be saved were replaced with original-style reproduction panels.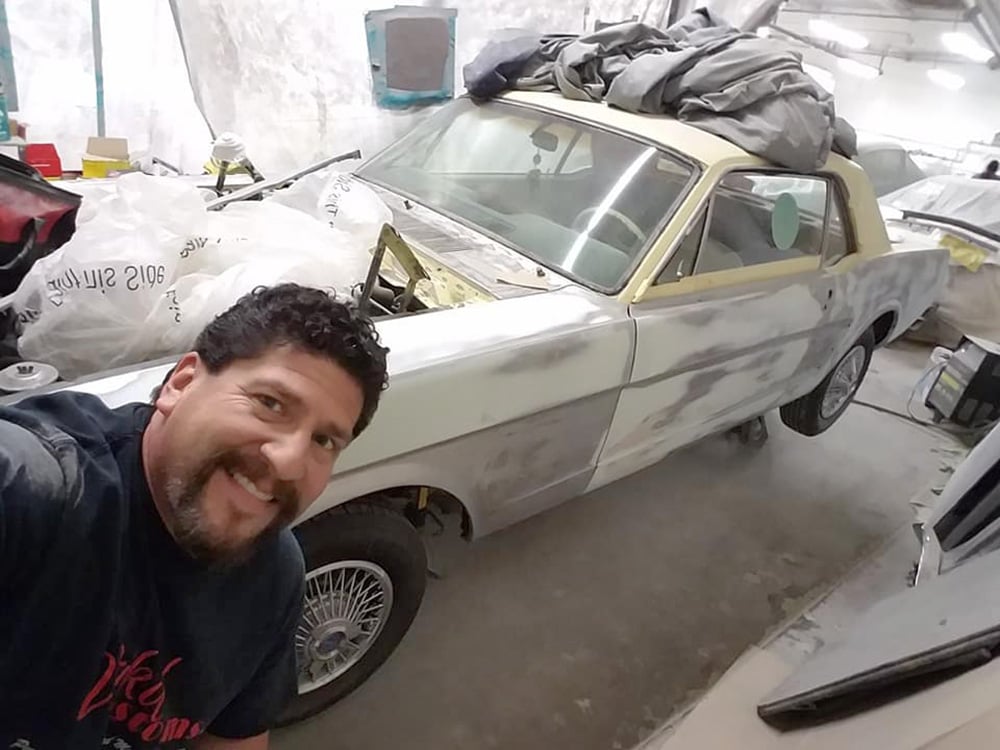 Above, Ken can be seen in the shop with the Mustang as its dramatic transformation continued. Once the rust was excised and replaced with clean metal, the panels were smoothed and painted in a fresh coat of Sunshine Yellow. The car, which Leisha nicknamed "Pony Boy," had a new lease on life.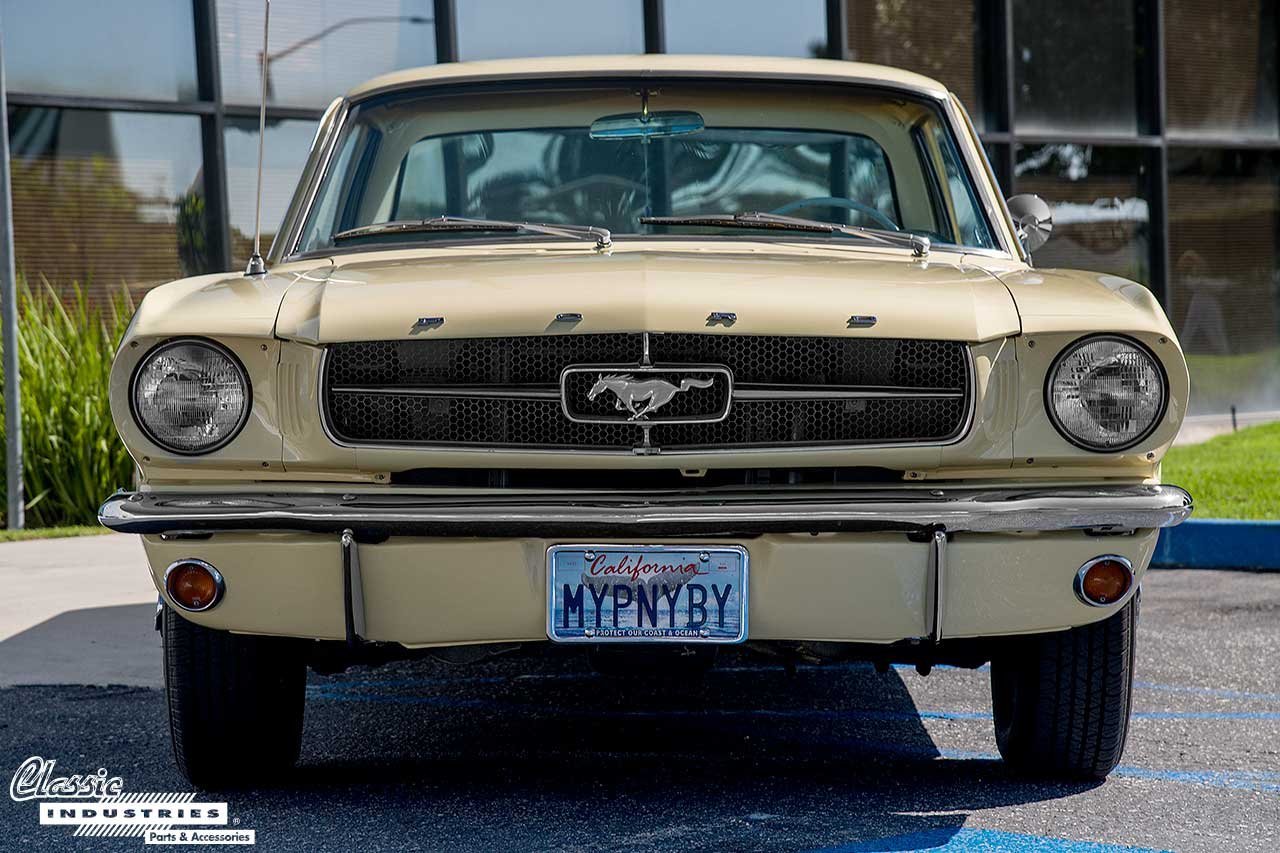 The glass, exterior trim, emblems, bumpers, and lighting were also refreshed. Wire wheel covers with original-style spinners were installed to complete the look.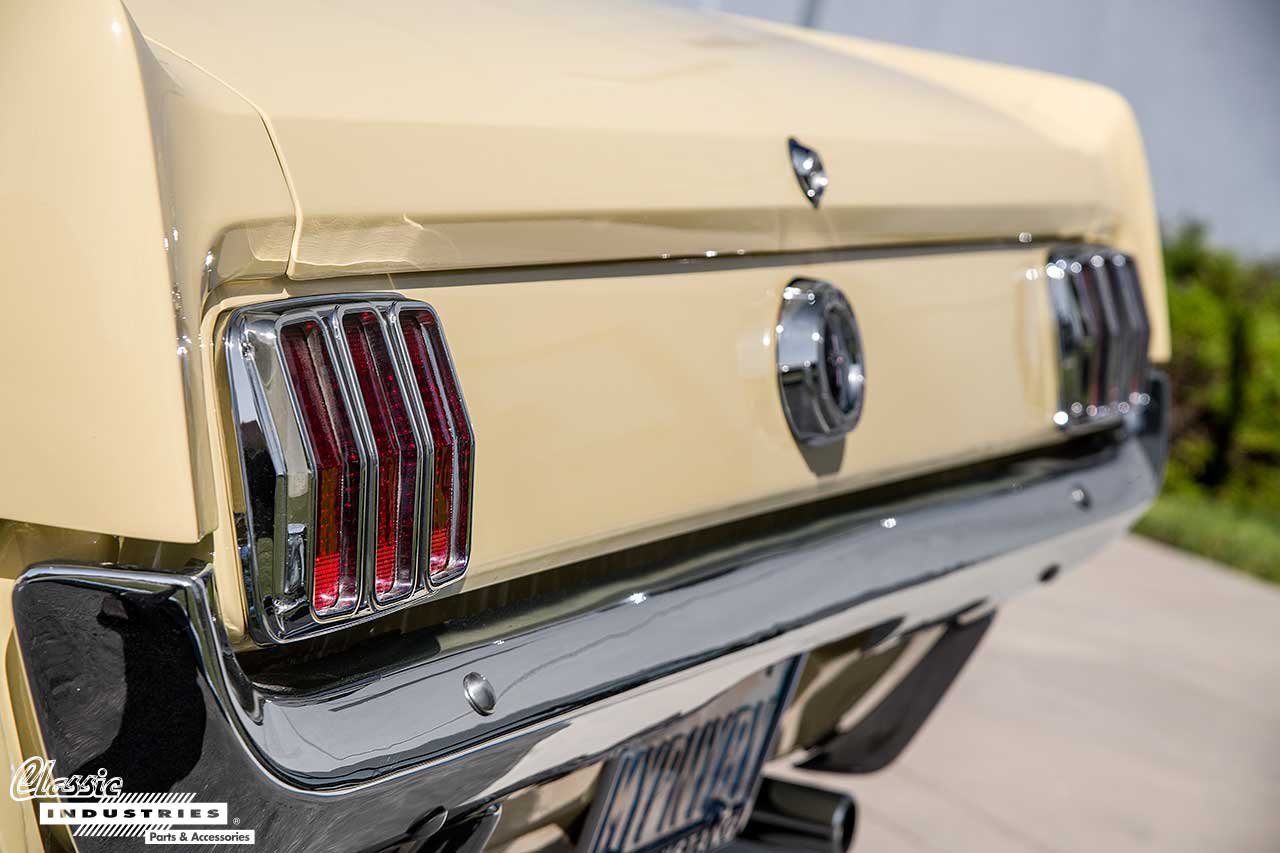 The Mustang is powered by a rebuilt 289ci V8 with four-barrel carb. It also has air conditioning, which is crucial for warm summer days here in California.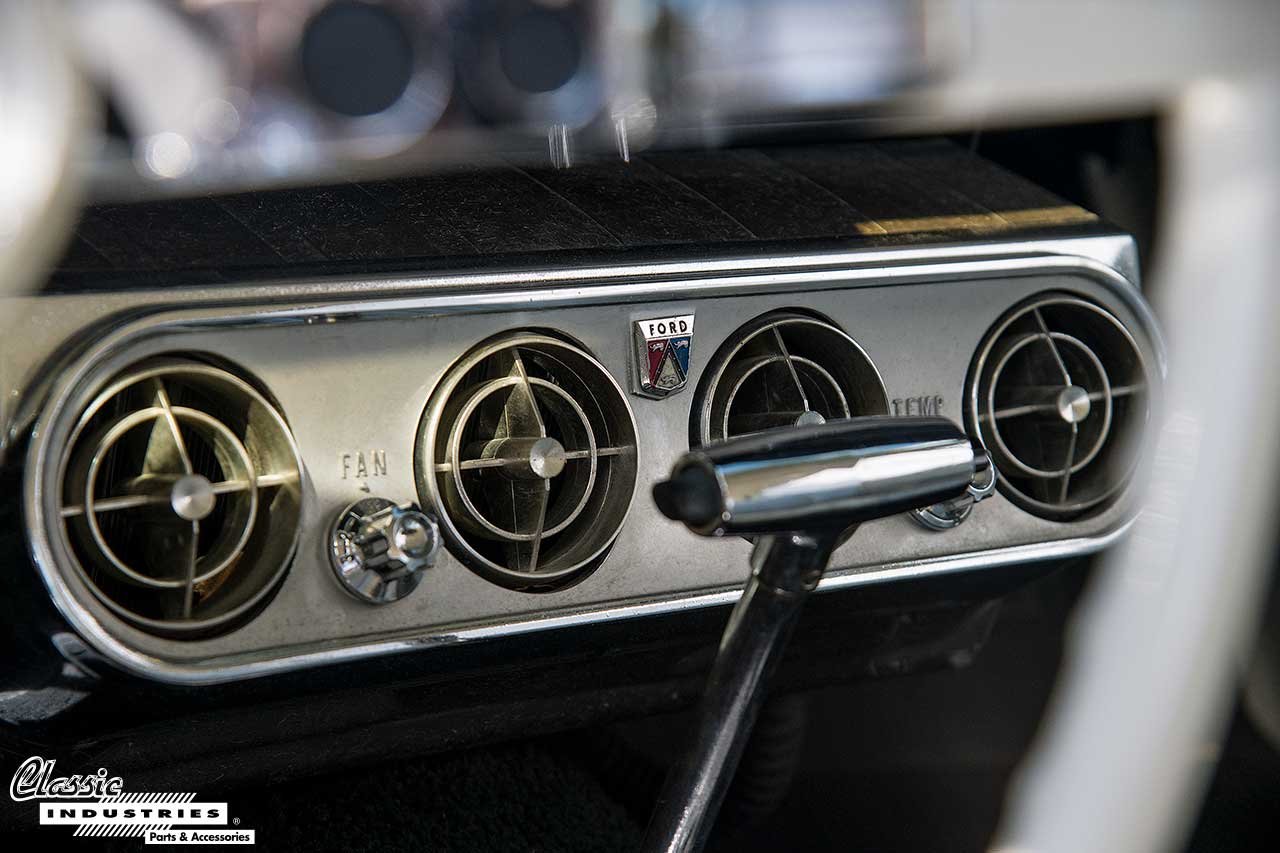 The interior of Leisha's Mustang was cleaned up as well, maintaining as much originality as possible. Its worn-out upholstery was replaced with a fresh white upholstery kit, and new black carpet was also installed.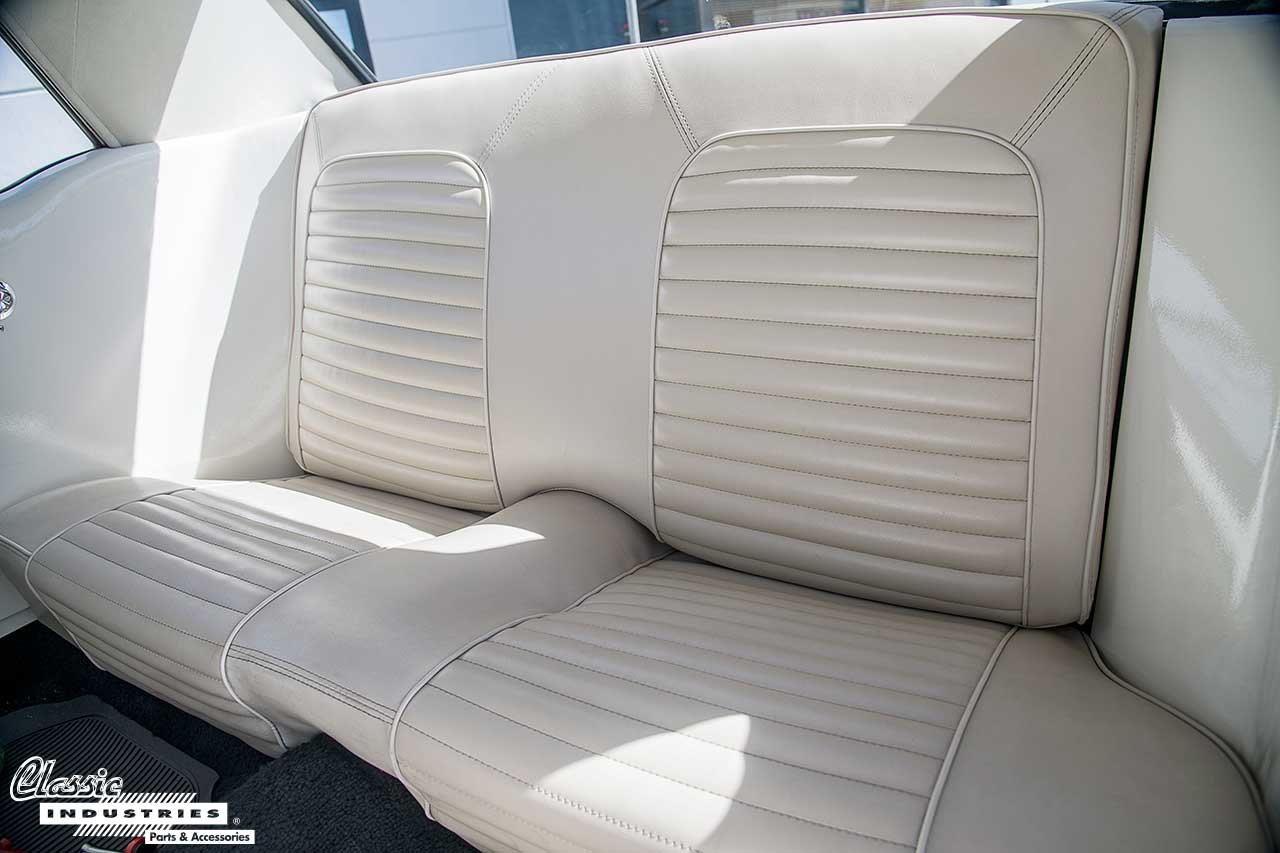 Ken says he's proud to have been involved in this restoration project, and that Leisha drives the car frequently and enjoys every minute. In his words, this is "no trailer queen." He also said that his experience getting the parts he needed for this build from Classic Industries was "excellent." When we saw the pre-restoration photos he shared with us, we almost couldn't believe it's the same car. This '64.5 Mustang turned out beautiful, and we're happy to see it back on the road.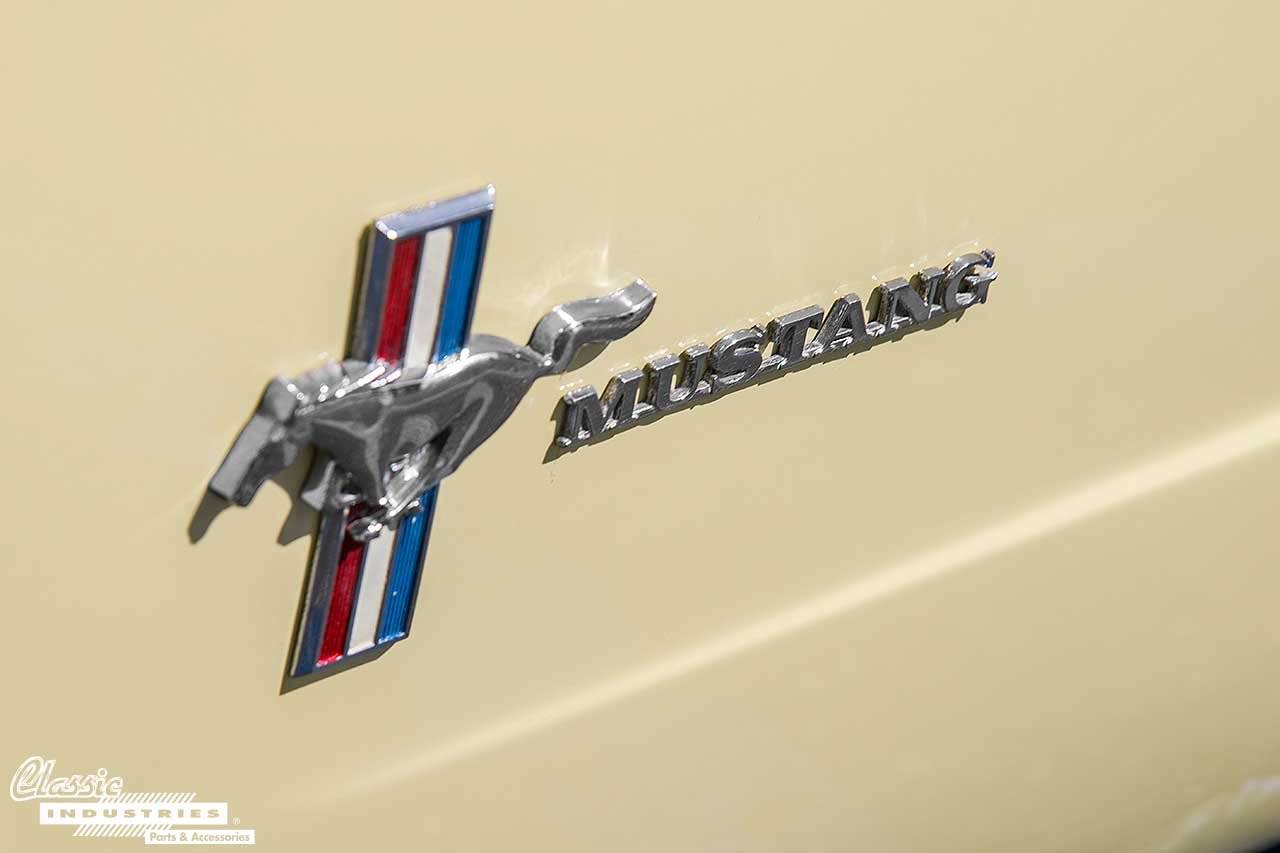 Whether you own a restoration shop or are embarking on a DIY project in your own garage, Classic Industries has the parts and accessories you need to revitalize your classic Mustang. Click the button below to get a free full-color Mustang restoration parts catalog.