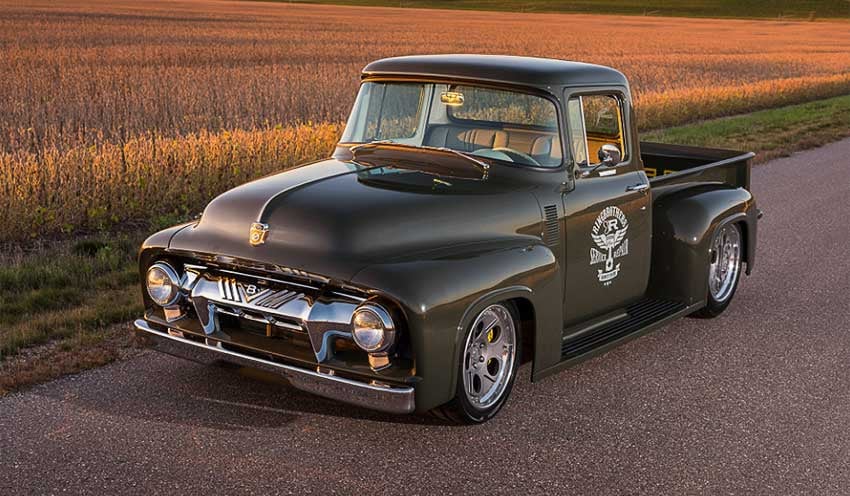 The old car hobby is exploding with an ever-expanding universe of restored, customized, patina mobiles, restomods, lowriders, classics, exotics, super cars, hypercars, and etc. These new creations provide enthusiasts with ideas for the next project vehicle to own and build. Classic Industries also helps by supplying the parts. Pro builders like the Ring Brothers provide plenty of inspiration for those looking to create a restomod.
The Ring Brothers - Pro Builders Extraordinaire!
Jim and Mike Ring are automotive artisans of the highest order. Every creation that they've designed, hewn, and wrought out of their Spring Green, Wisconsin shop is a work of bespoke beauty.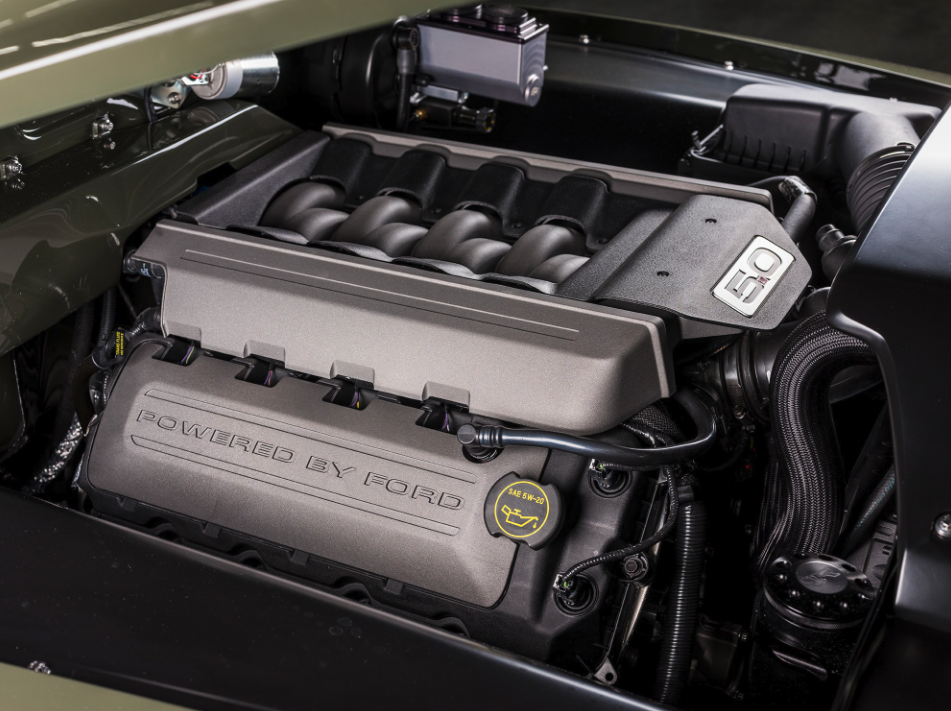 Above: A 5.0-liter Ford Coyote V8 crate engine produces more than sufficient horsepower (415) and torque to get Clem matriculating down the road quite competently. The Vintage Air front runner HVAC system keeps the Effie's cockpit quite comfortable no matter which climate Clem's hauling through. Below: Upholstery Unlimited custom trimmed the F100's stock bench seat and headliner in a luxurious off-white hue.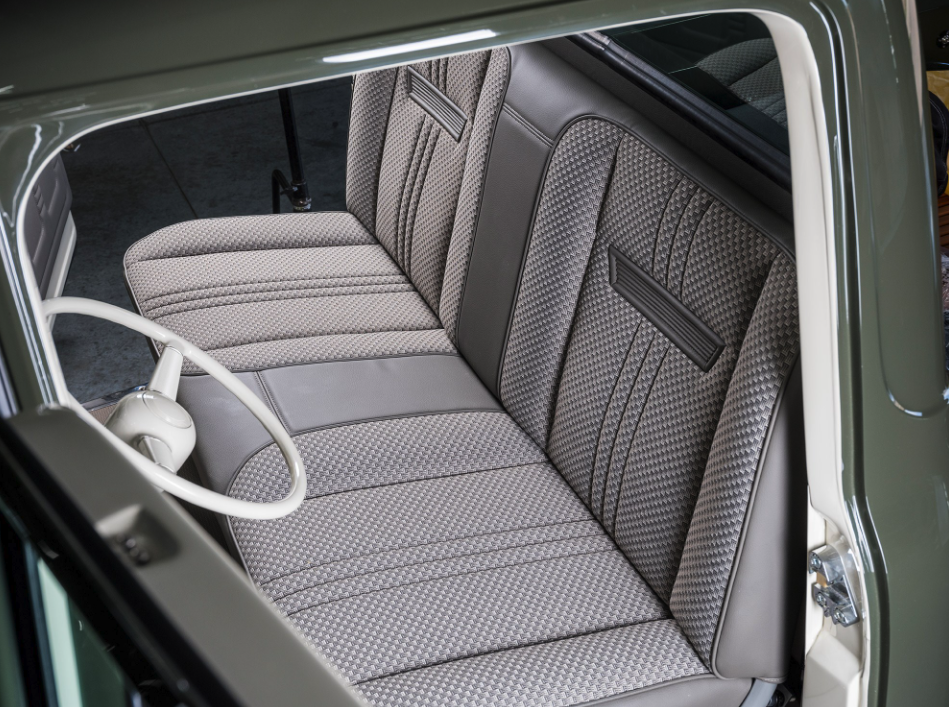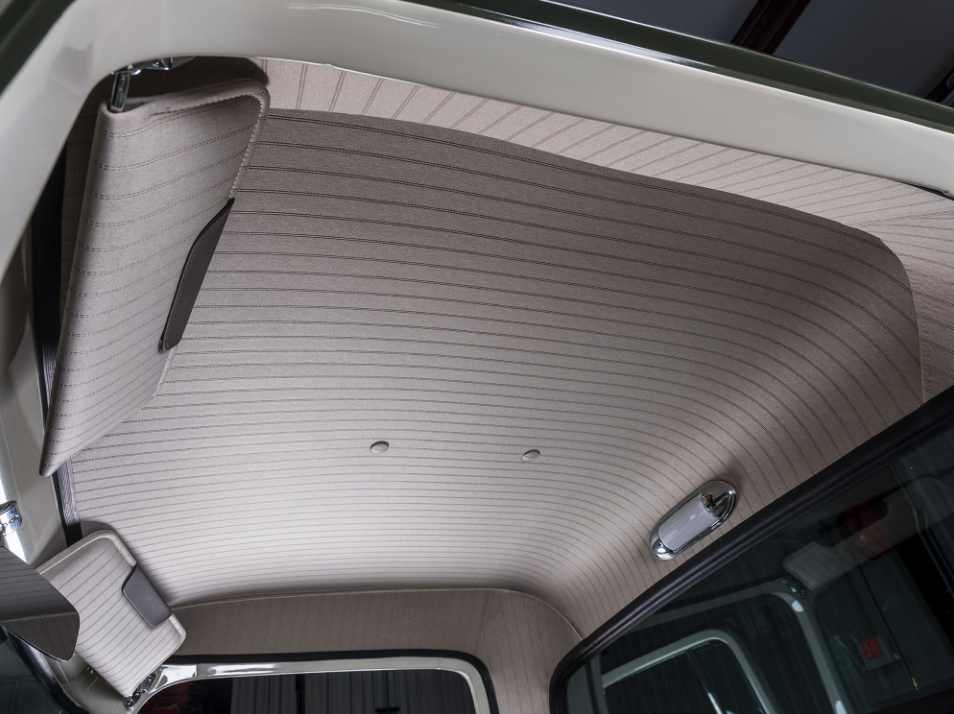 A 1956 Ford F100 for the Gods
Consider the Ford F100 that's chronicled here. Called "Clem", the brothers started with a 1954 F100, but soon replaced the too rusty and crusty cab with that of a less rusty and roomier 1956 cab from a parts truck. With the help of their talented team, Mike and Jim crafted an F100 that looks far better and no doubt runs and handles much more stellar than anything Ford could have mass produced back in the 1950's.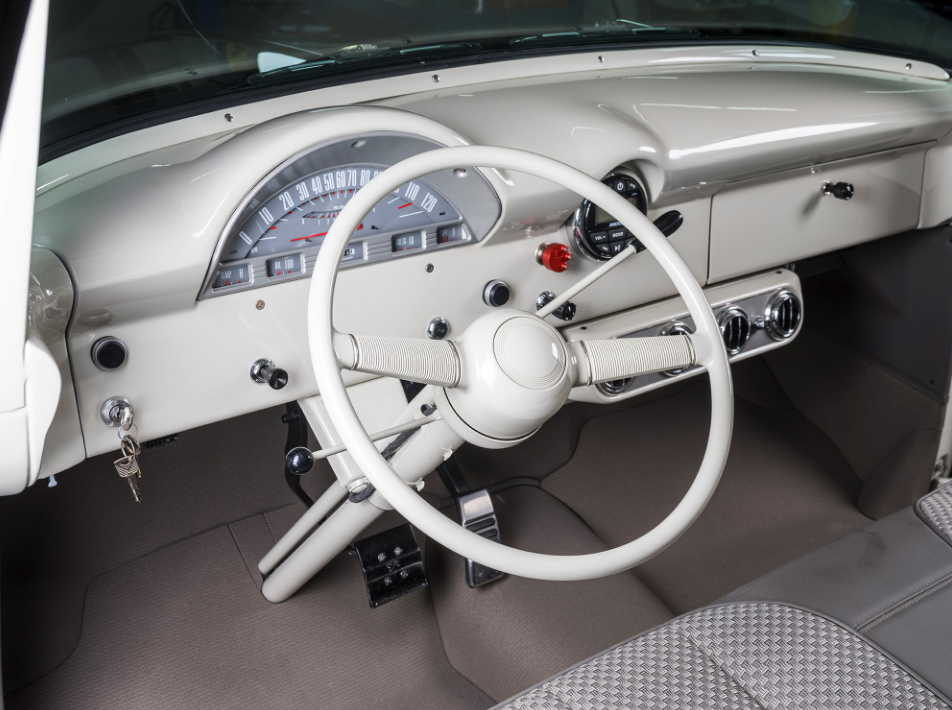 Above: The Classic Instruments' gauge cluster provides accurate readouts of all of Clem's vitals, while having a 1950's classic Ford F100 appearance. Form and function go hand in glove here. The original three-speed manual column shifter was adapted to shift the modern Bowler 4-speed automatic 4R70W transmission, which is attached to a QA1 carbon fiber drive shaft.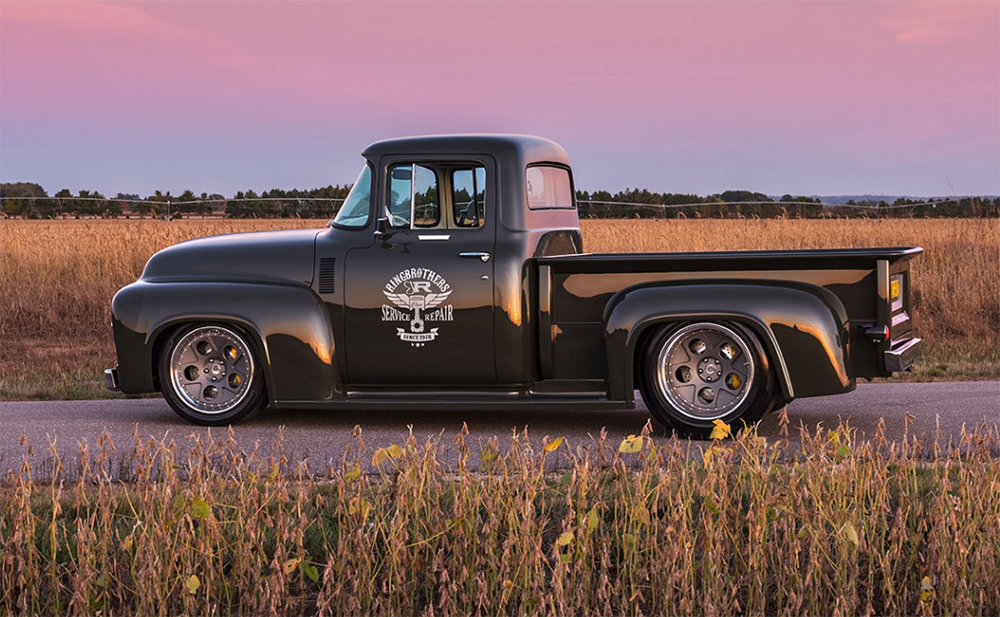 Above: The signage on the doors says: "Ring Brothers Service Repair Since 1978". Appropo. This fabulous sunset "magic light" photograph and all the others published here are courtesy of the Ring Brothers. HRE Performance Wheels filmed the video (below) of Jim Ring showing some of Clem's design and engineering elements at SEMA 2017. Below: The shop crafted the custom bed out of Cherry wood.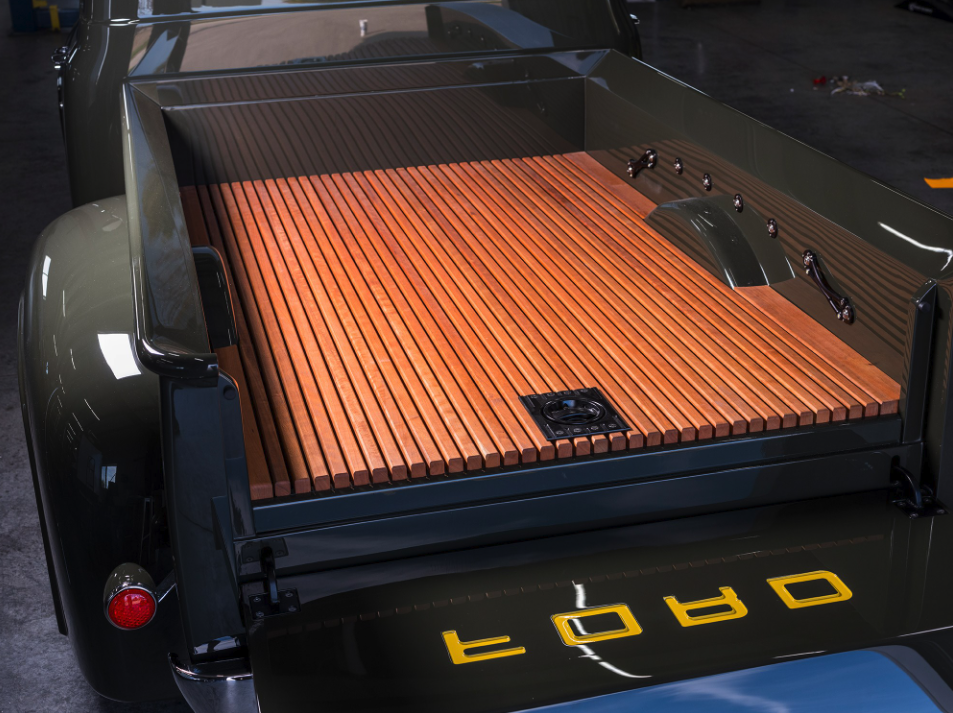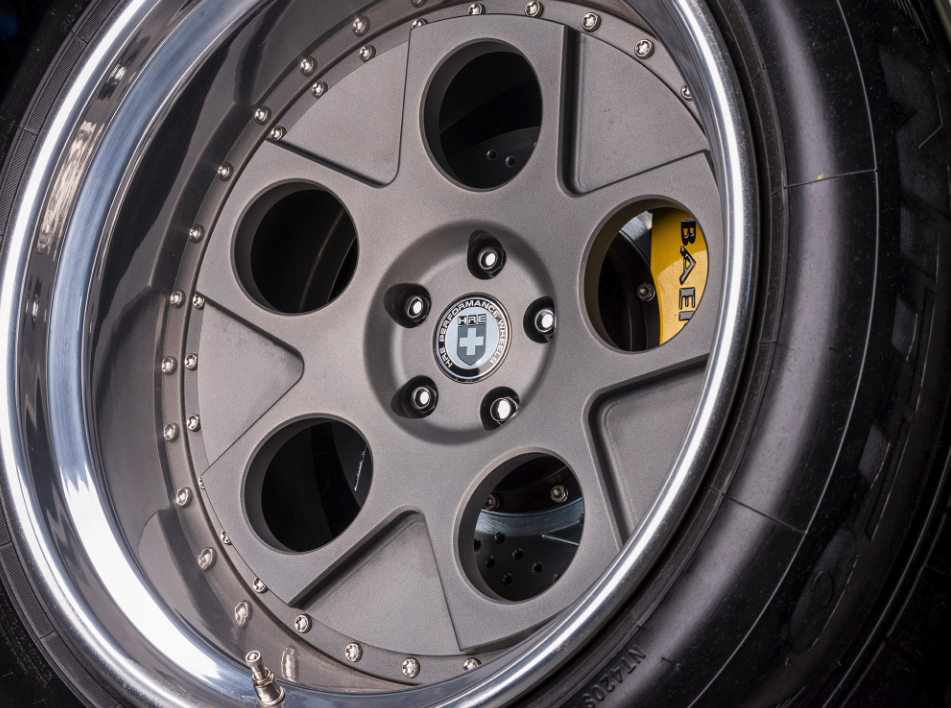 Above: Clem rides on HRE 545 Vintage Series wheels, with 19x11 inches in the front and 20x13's in the rear. They're shod with Nitto radials. The fronts are 305-35-19 in size, while the rears are 305-50-20.
Clem is a hot rod hauler that manages to be elegantly styled and has brute performance with spot on handling characteristics. The components and finishes are all rolled into one F100 that outclasses any pickup truck rolling off the assembly lines these days. In fact, you could say something similar about any Ring Brothers' creation.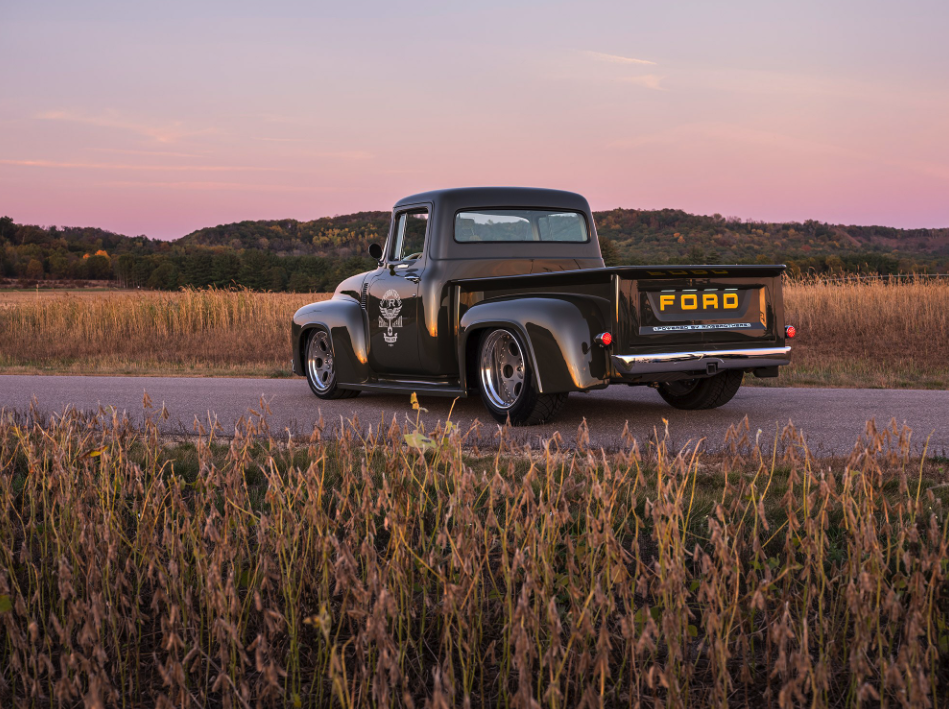 Above: The fenders are 3" wider on Clem. As for the suspension, a John's Industries 9" rear end modifies the Ford Crown Vic rear axle, which is also narrowed 5" to accept the wide HRE rolling stock and Nitto radials. There is a RideTech 4-link & coil over springs at the rear and QA1 custom front sway bars.
They're all what automotive collectors like comedian and Hollywood icon Jay Leno call "kinetic art", which is defined as rolling and running automotive sculpture. Clem somehow encapsulates all of those words into his essence while still being a timeless hot rod hauler. How do the Ring Brothers do it time after time? If the rest of us had all of that knowledge, we still wouldn't have the requisite skill and artistry. Yet, we can keep learning and building. Perhaps someday. That's what's so great about the old car hobby.
Jim Ring Describes Clem @ SEMA 2017
Classic Industries Sells Ford F100 Parts
Whether you have a 1953-56 F100, a first year Ford Ranger from 1965, a first year of the F-150 from 1975, a stylish car-based pickup from 1940, or any other Ford truck from that entire span of time (1932-2017), there are bound to be a bunch of must-have parts that you'll find at Classic Industries. Simply follow this link to Shop Ford Truck Parts 1932-2017.
Classic Industries Sells Ringbrothers Parts
If you'd like to equip your vehicle with some Ringbrothers components, click right here.