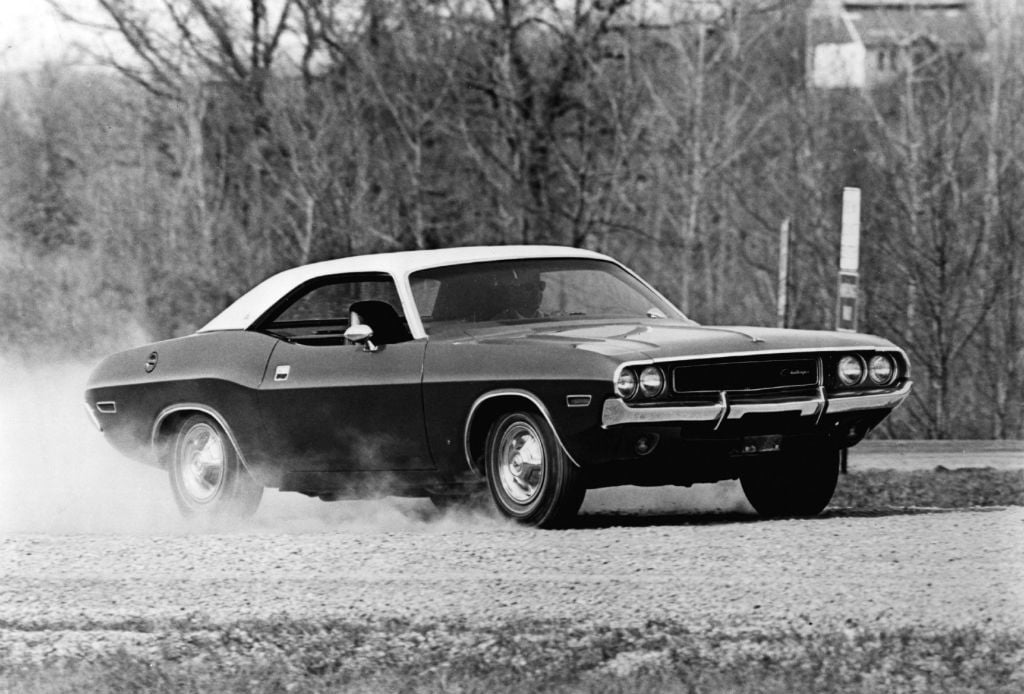 Back in the heyday of the muscle car, it took Dodge a while to catch up with the Mustang, but it's said that perfection takes time. Thanks to the efforts of product planners, designers and stylists who gave it progressive styling, tapered high-back bucket seats, powerful engines, and an all-out muscle car demeanor, Dodge Challenger was the hottest automobile Chrysler Corporation had ever produced.
When Dodge design boss Bill Brownlie introduced the all-new Challenger to the automotive press in 1969, he described the car as a sporty ride with what he called a "road appearance". It also featured deeply sculpted lines and a powerful demeanor that set it apart from the rest of the pony car market for 1970.
The new Dodge Challenger had nothing in common with the boxy, brawny high-performance Pentastar predecessors that had come before. It was an all-new pony car with a short deck, long nose, twin headlights, coke bottle hips, and a mouthy grille that couldn't be mistaken for anything else, even the iconic Barracuda. It was something new and exciting from The Dodge Boys, and buyers loved it.
Challenger arrived on showroom floors in September of 1969 as a 1970 model. However, it was born years earlier in the Highland Park section of Detroit at Chrysler's design studios. Stylists Bill Brownlie and Carl Cameron brought Challenger to life under the direction of legendary designer Elwood Engle.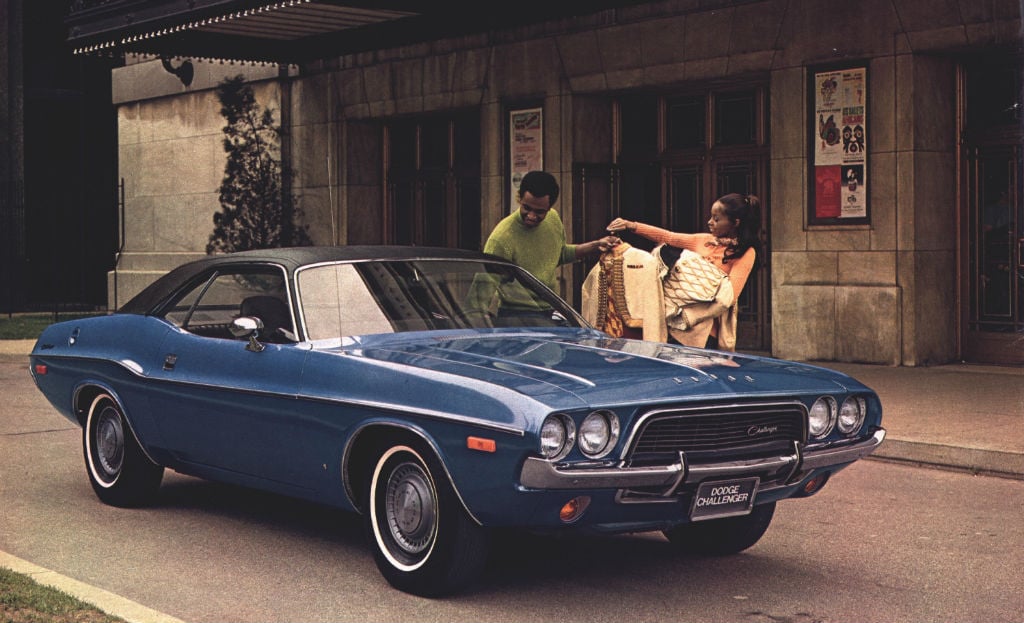 The fresh and exciting Brownlie/Cameron clay wasn't like your typical Valiant/Dart based compact. It was a true pony car that excited the senses. To handle the kind of power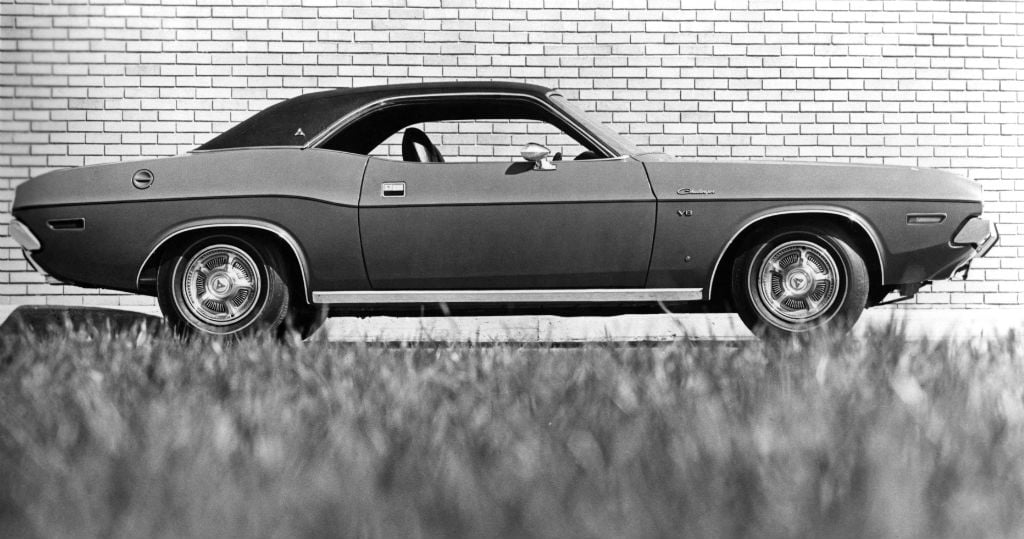 Challenger was going to have, Chrysler engineers had to make the E-Body (Challenger and Barracuda) a hybrid of different platforms. It needed large-car underpinnings, yet needed to be akin to the Valiant/Dart in size.
Whether you're performing a concours restoration or a hot restomod, Classic Industries can set you up with all the right restoration parts.
On a hot and muggy August day in 1969, Dodge Main, also known as Hamtramck Assembly, bucked and built its first Dodge Challengers and Plymouth Barracudas. A few weeks later, Chrysler's Van Nuys, California plant would do the same.
Although the Challenger was lauded by the press and the public, its timing could not have been worse. Insurance companies, safety advocates, and environmentalists had powerful voices and the muscle car war was about to be over. For those reasons, combined with baby boomers starting families and the 1973 Arab Oil Embargo, the Dodge Challenger and corporate cousin 'Cuda would live just four model years, with their stump-pulling power quickly fading into the sunset.
The good news about these sporty models is the abundance of authentic reproduction Dodge Challenger parts and accessories that make them like new again. In the exciting age of restomod, you get the styling Engle, Brownlie, and Cameron became famous for a lifetime ago, along with the contemporary convenience of modern technology.
Taking the wheel of one of these Chrysler classics takes us back to a time when life stretched out infinitely ahead of us. We twisted the key, heard the Chrysler reduction gear starter and the rattle of a Mopar-esque heat riser, smelled the fresh paint and new materials gassing off, and knew we'd never pass that way again.
The 1970-74 Dodge Challenger was a flame that burned brightly at the end of a fabulous era known for astonishing performance cars, and a day when Dodge muscle kept you intimate with the road. And, thanks to the generous inventory of great Dodge Challenger parts and accessories from Classic Industries, you can relive these days once more. For a free parts catalog for the E-body Dodge Challenger and other Mopar models, click here.