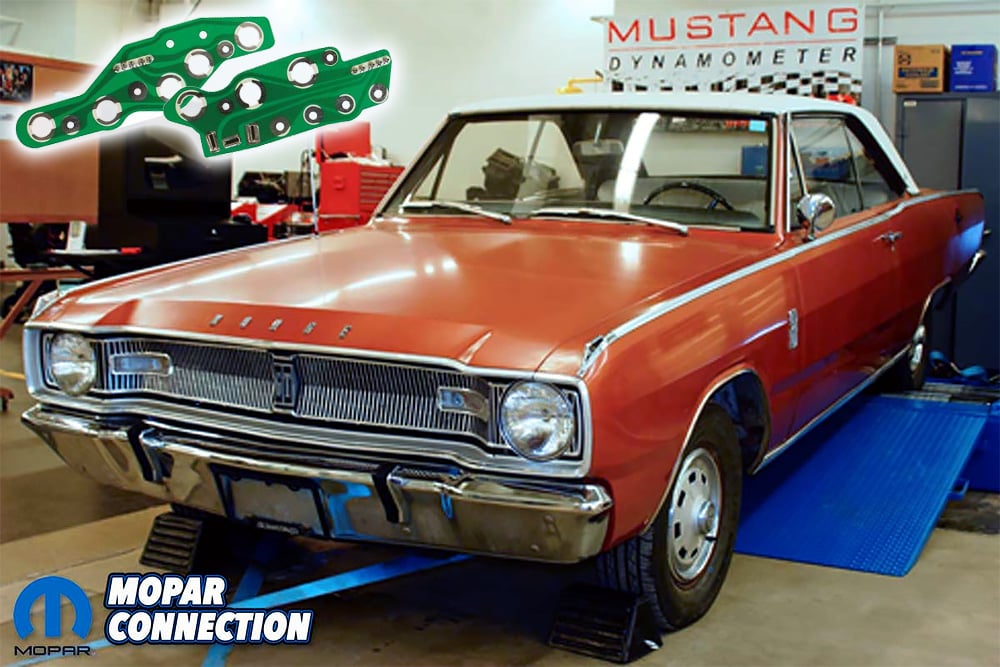 Even for those of us who enjoy working on our own vehicles, electrical repairs can be especially challenging. If one of the electronic components in your car breaks or shorts out, diagnosing and fixing it on your own may not be as easy as turning a wrench on other mechanical parts. Knowing this, Classic Industries has worked hard to offer drop-in replacements for common items such as wiring harnesses and circuit boards. In a recent article, Mopar Connection magazine made use of our circuit boards to repair the instrument cluster on their '67 Dodge Dart project.
Mopar Connection's '67 Dart Cluster Repair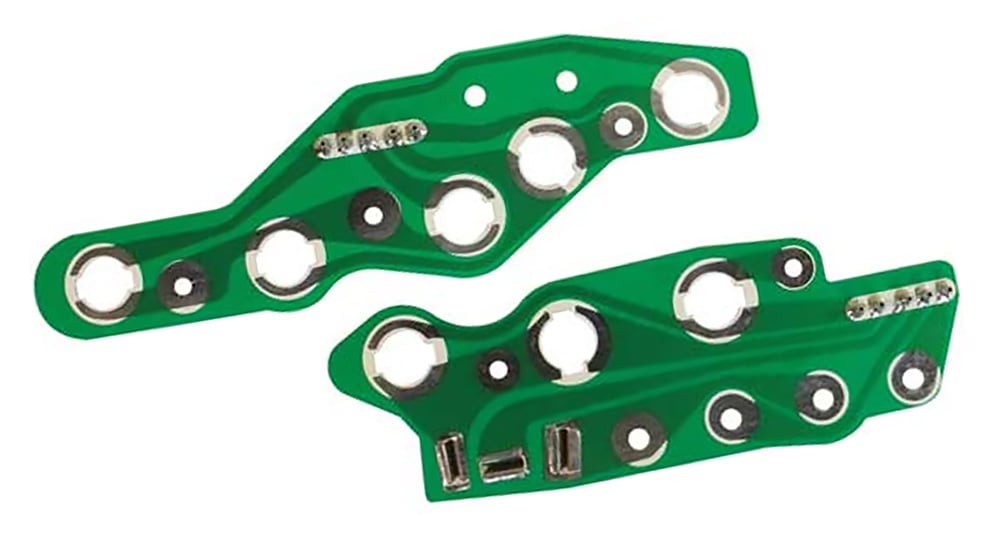 According to the Mopar Connection article, the team was replacing a burned-out cluster light bulb when they accidentally bumped the wiring harness connector. Unfortunately, this snapped off some of the pins on the small circuit boards behind the gauge cluster, and an attempt to re-solder the pins only made the situation worse. Contributor Chris Holley writes, "instead of continuing the frustration, we contacted Classic Industries for a pair of reproduction circuit boards (part no. MA118514), which fit all '67-'71 Darts with standard gauges."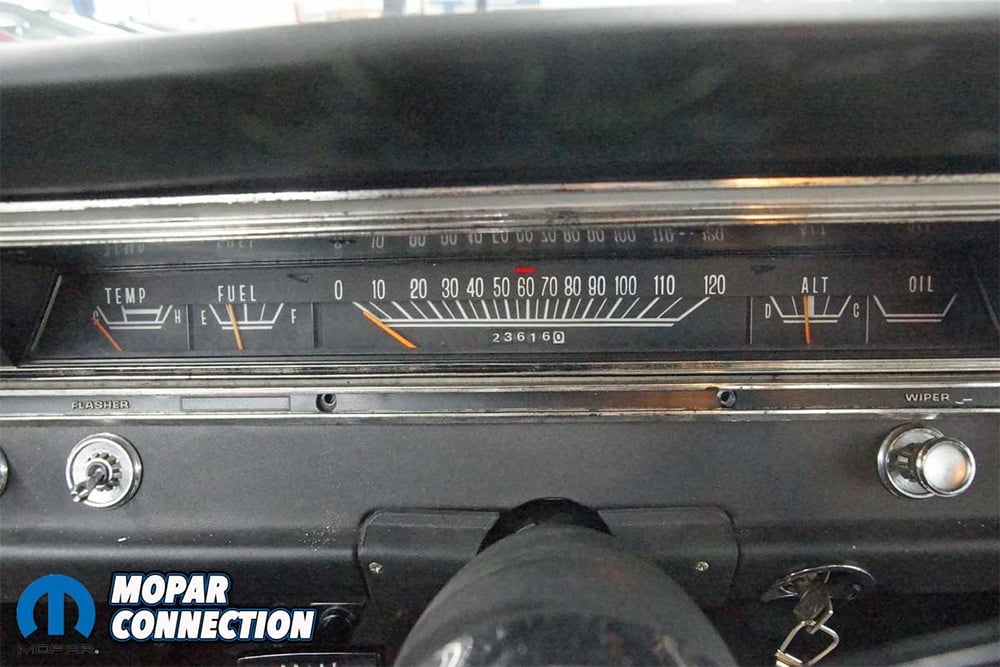 After breaking off one pin, the oil pressure light on the far right of the cluster was no longer functional. Attempting to repair the original circuit boards only made the situation worse, so Mopar Connection decided to replace them with new boards from Classic Industries.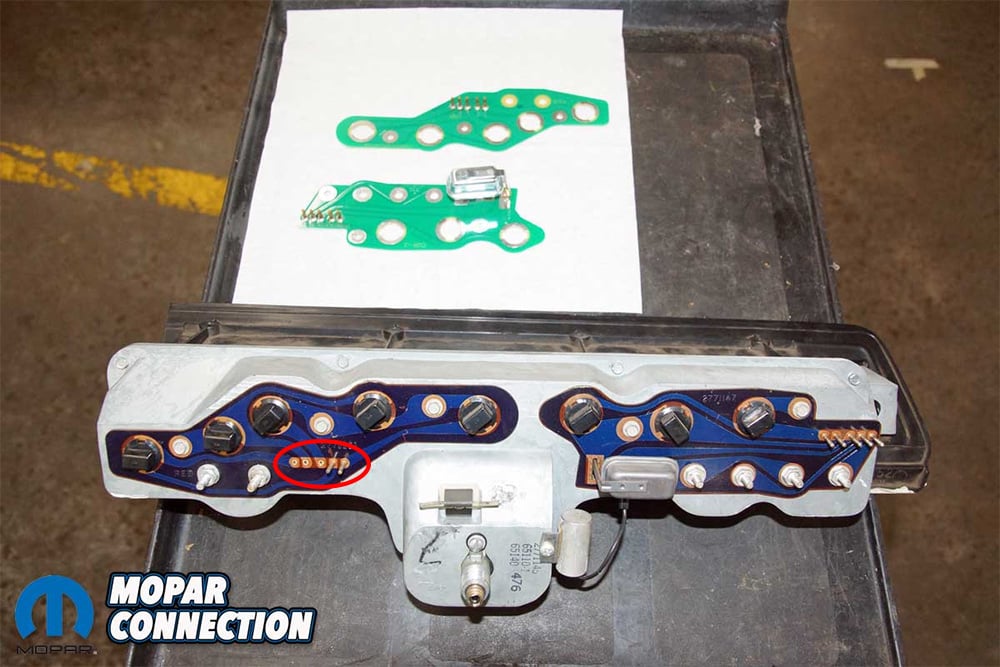 In this photo, you can see the damage on the old board circled in red. The original-style replacement dash circuit boards, seen at the top of this photo, made it easy to fix this '67 Dart's cluster.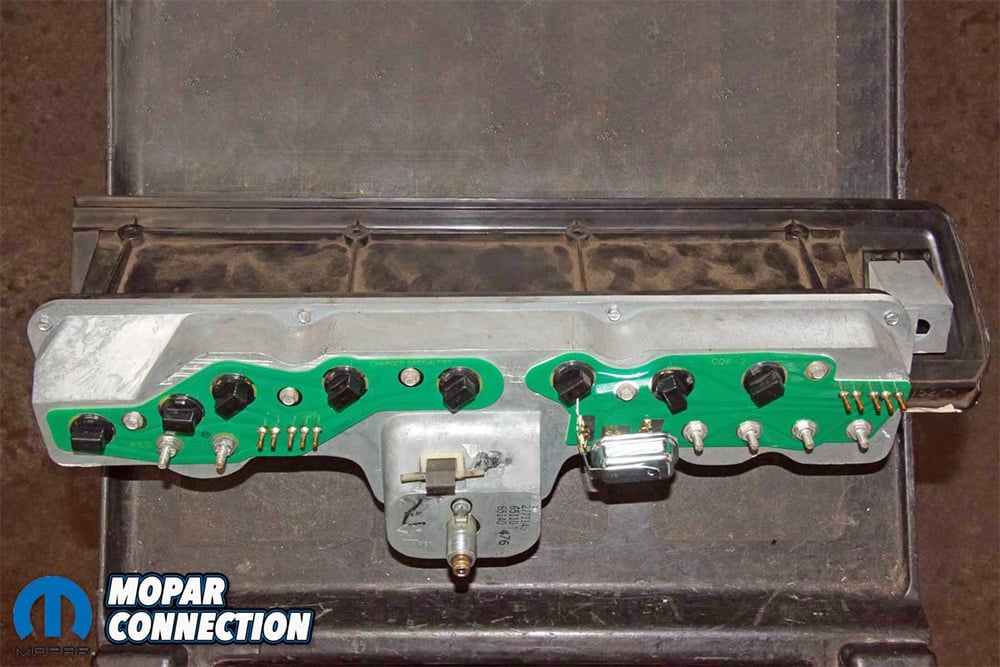 Chris Holley wrote, "We transferred all the cluster bulbs to the new Classic Industries boards... The circuit boards fit perfectly. Every screw and stud passed through the holes in the boards without difficulty."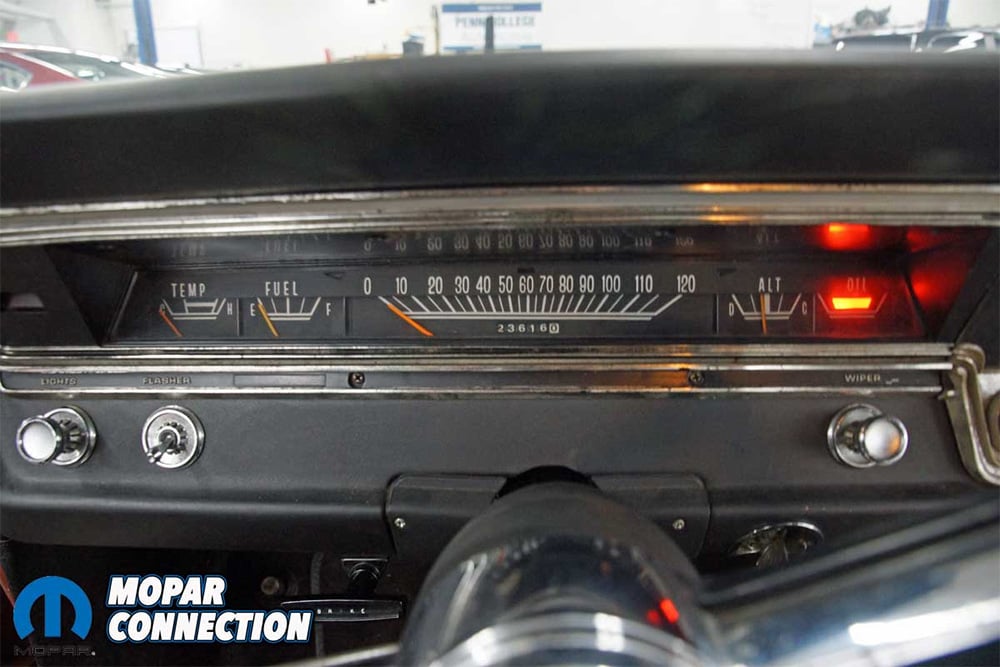 After reinstalling the cluster and turning the key to the ignition position, the oil pressure light illuminated as it should, and the backlight lit up when the headlamps were turned on. Finally, the Mopar Connection team started the engine and checked that the gauges were moving as they should.
The article concluded, "The Classic Industries circuit boards returned our cluster to its proper operation. If you are in a situation where your ride has some parts of the cluster that are inoperative, contact a representative at Classic Industries about its extensive line of circuit boards for all our favorite Mopars."
Need Dodge or Plymouth Restoration Parts?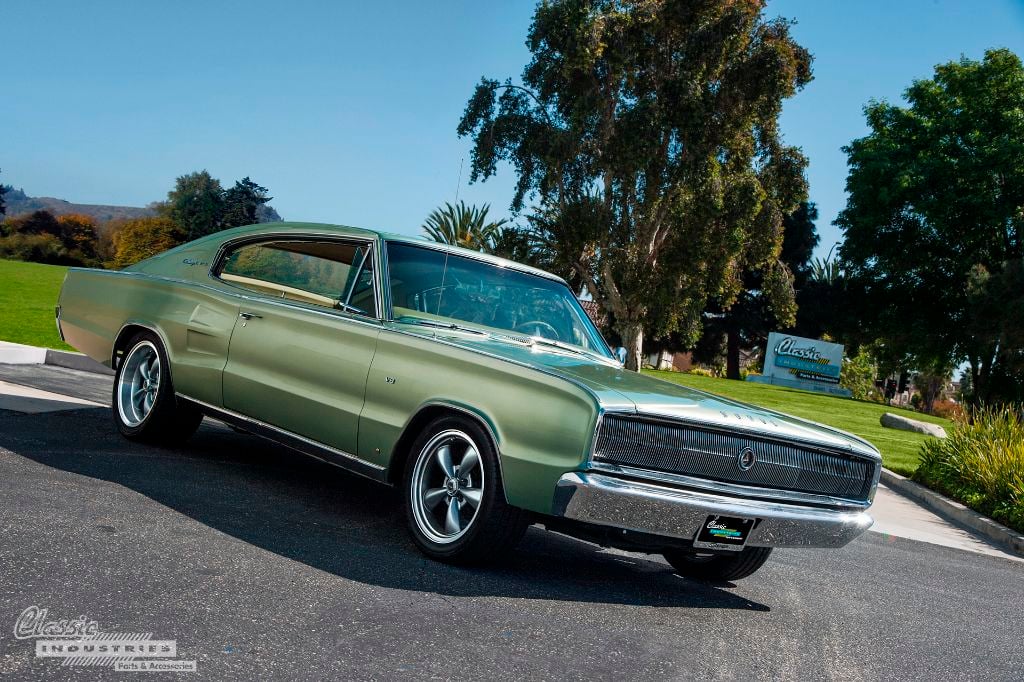 Whether you have a Dart, Valiant, Charger, Challenger, Barracuda, or any other classic Mopar A, B, or E-body vehicle, Classic Industries can help you find the parts you need to restore and maintain it. Call us at 1-800-854-1280 or click the button below for a free full-color Mopar parts catalog.