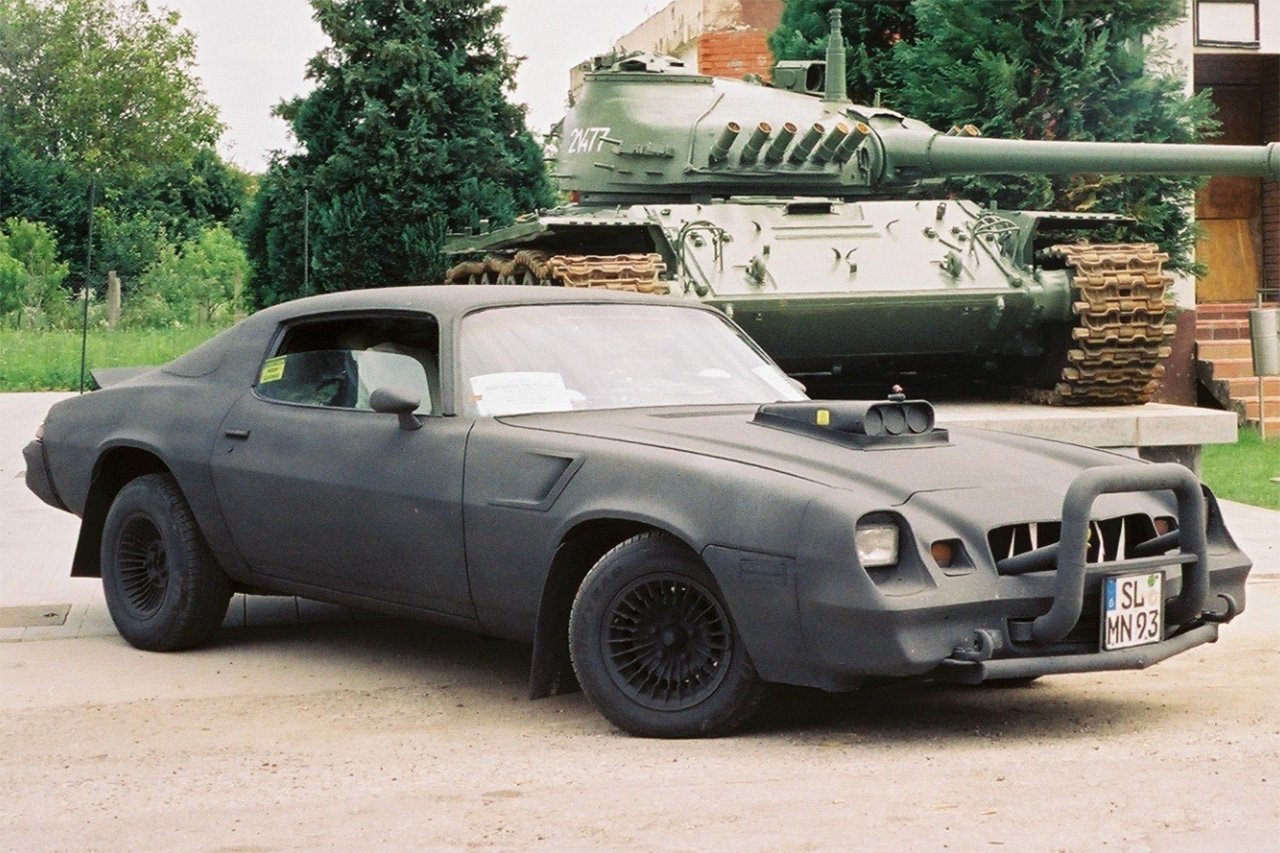 Truth is often stranger than fiction. The seemingly-impossible story we're looking at today sounds like something that could only happen in a movie, but it's real. In the early 1990s, a Danish Special Forces officer named Helge Meyer bought a 1979 Camaro from a member of the U.S. military stationed in Europe. With the help of U.S. Army and Air Force personnel, he fitted it with armor, low-visibility paint, night vision and thermal cameras, and even nitrous oxide for extra power. Then he drove it behind the lines of war-torn countries including Yugoslavia, Bosnia, Croatia, and Kosovo to deliver food and supplies to civilians. He continued these unarmed, high-risk missions for more than a decade, and lived to tell the story.
Photos courtesy of Helge Meyer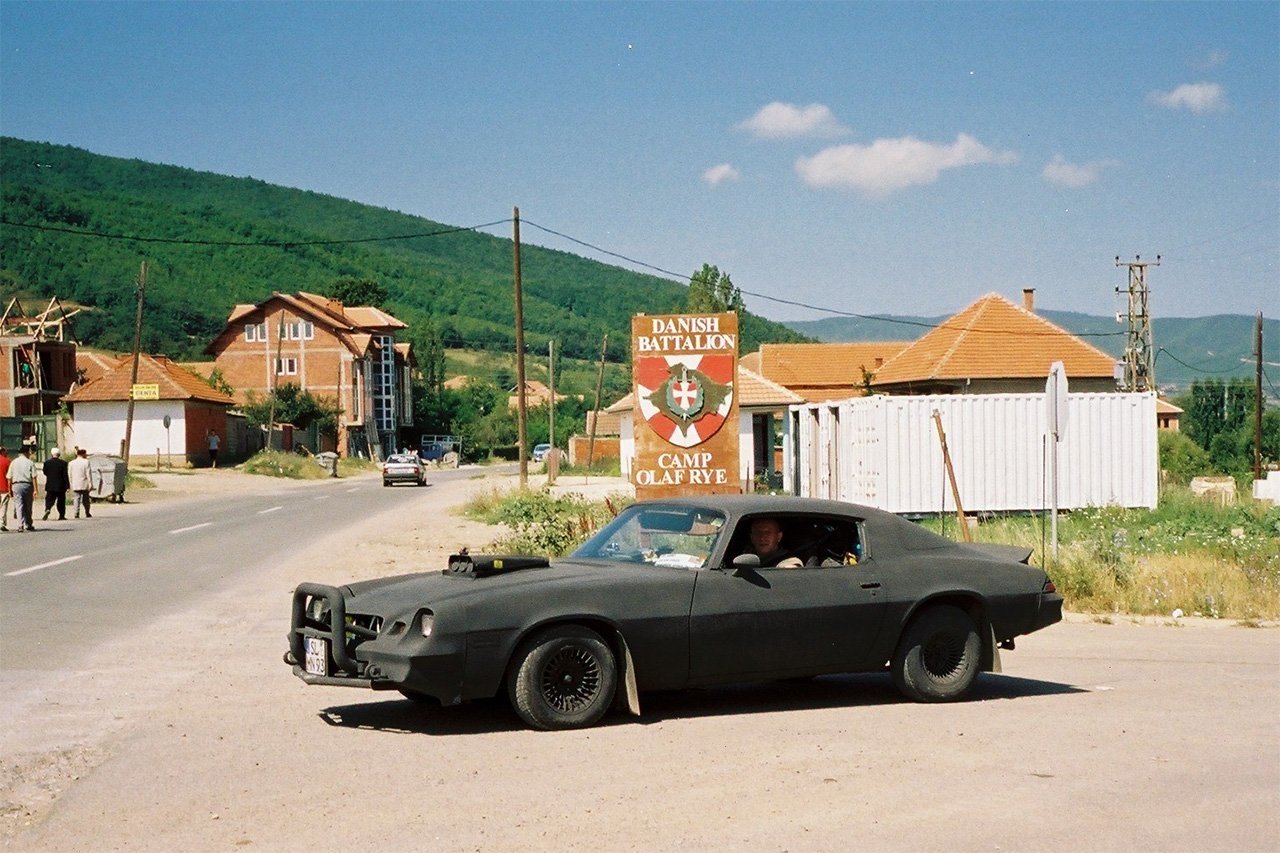 The War Camaro
Before its transformation into something that looks like it rolled off a Mad Max film set, Meyer's "War Camaro" started life as an ordinary '79 Camaro with a 350ci small-block V8. He purchased it from an acquaintance stationed at the U.S. Air Force Rhein-Main Air Base near Frankfurt, Germany. With the help of U.S. personnel working in their free time, Meyer began modifying his second-gen Camaro to deliver supplies to areas that were considered too dangerous for the United Nations and other conventional humanitarian groups.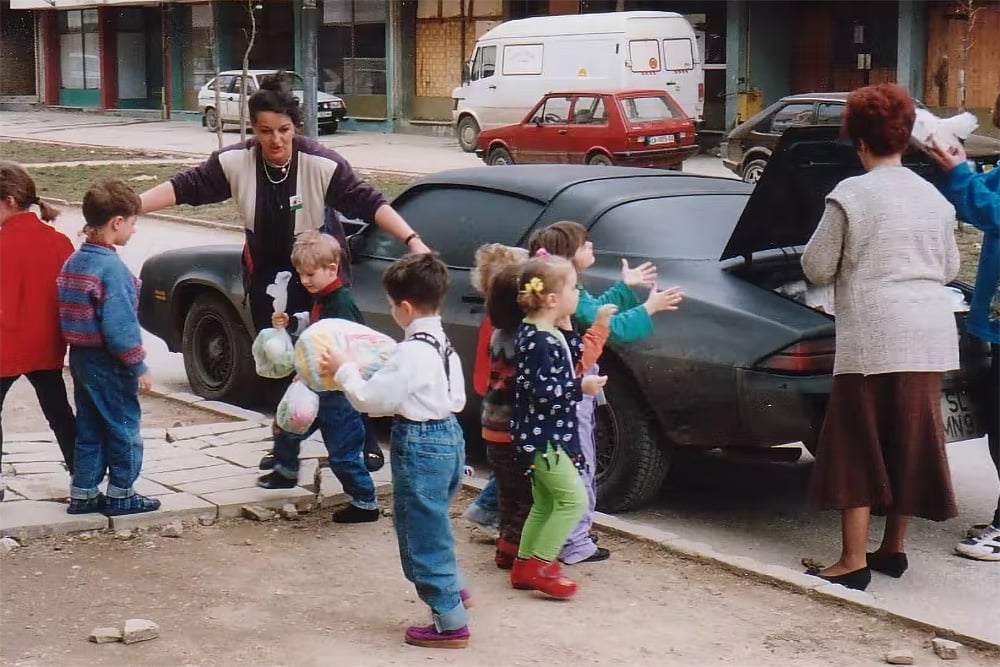 Meyer loaded his Camaro with food, medical supplies, and toys for the children, including LEGOs from his home country of Denmark. He drove it at high speed under the cover of darkness to evade bandits, swerved past roadblocks, and accelerated away from gunfire.
According to his memoir, Gottes Rambo (meaning God's Rambo), combatants shot at the Camaro many times. On one occasion, a bullet struck the helmet he was wearing and he narrowly escaped. Some would call this lucky, but Meyer credits it to protection from his guardian angel. Despite all the danger, Meyer says he never carried a firearm in the car.
Modifications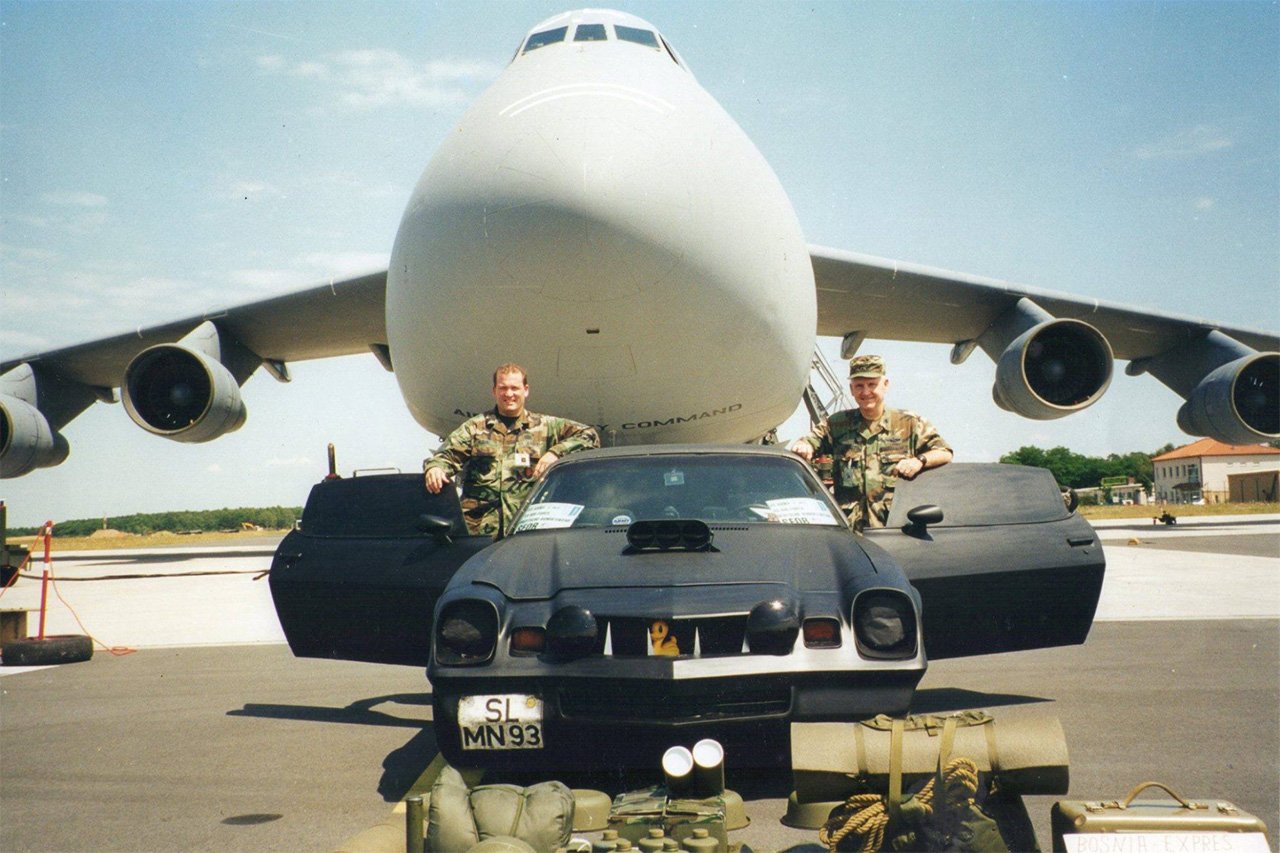 Although Meyer's missions weren't officially sanctioned, he did receive help from friends in the military who supported the cause. He says members of the U.S. Army and Air Force worked after-hours to help him add many upgrades to the '79 Camaro, including...
• Nitrous oxide injection (reportedly boosting the V8 to 440hp)
• Kevlar armor panels inside the doors
• Steel armor plates inside the floor pan and rear window
• Push bar and large tow hooks
• Removable armored cowcatcher/plow
• Disabled interior lighting
• Infrared headlights for use with night vision goggles
• Matte black, infrared-resistant stealth paint
• Thermal imaging camera for detecting body heat in dark areas
• Foam-filled "run-flat" tires plus two full-size spare tires
• Military-grade GPS and radio
• Onboard fire extinguisher system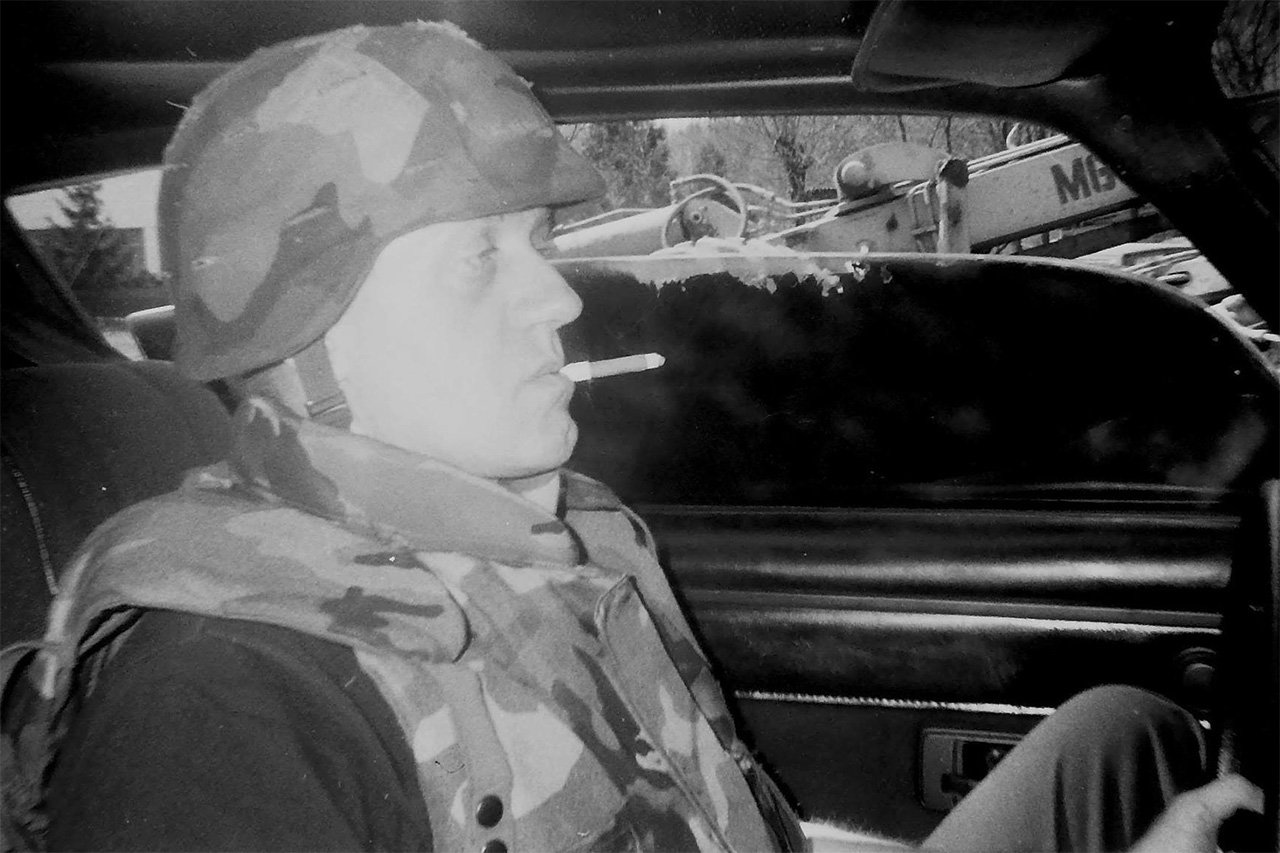 These unconventional upgrades helped make the Camaro more tough and evasive, but it was still extremely vulnerable compared to a purpose-built military vehicle. Meyer's bravery behind the wheel is certainly impressive.
A Happy Ending
Helge Meyer continued these extremely dangerous solo missions from the start of the Yugoslav War in 1991 through post-war Kosovo in 2005. He reportedly helped countless innocent families in the region during this time, and astonishingly, he survived to tell the tale.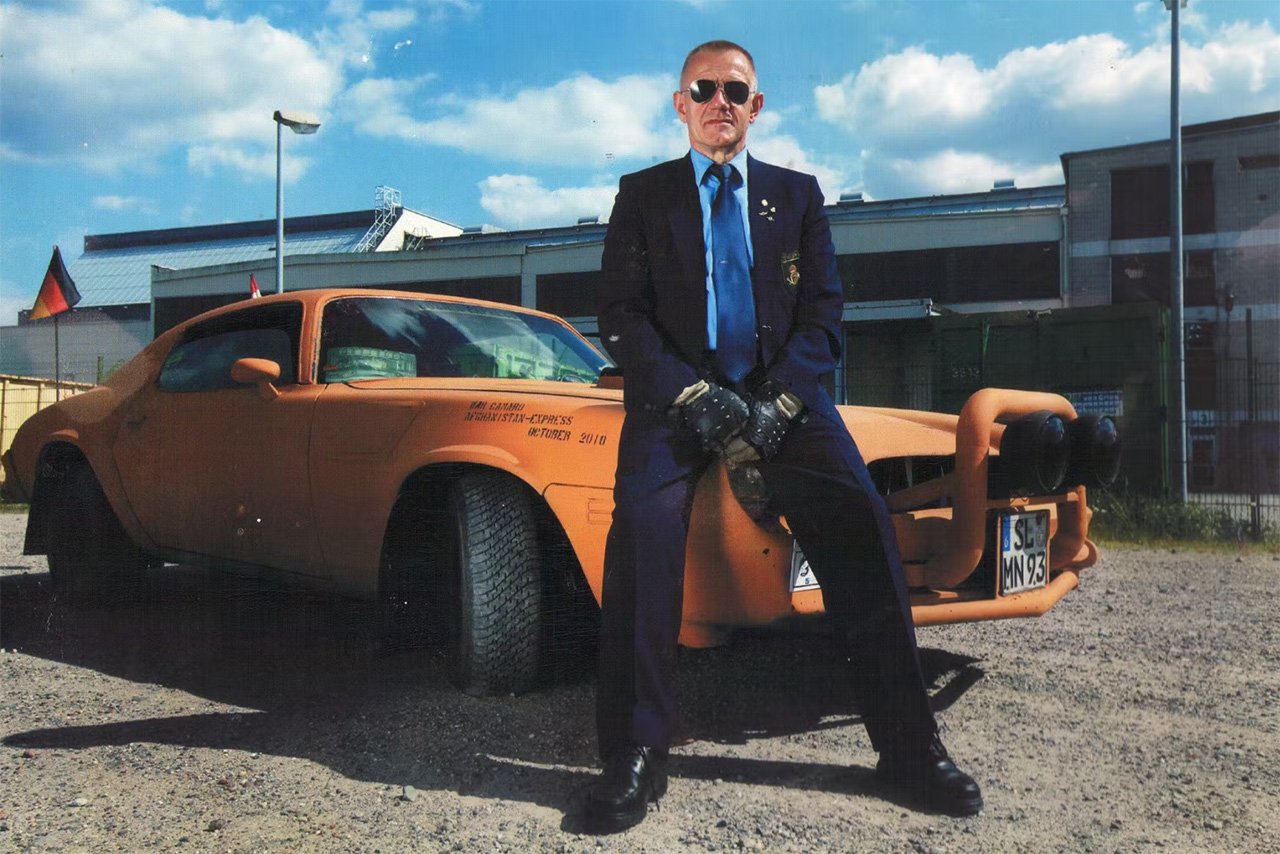 Meyer still owns the Camaro to this day. It has been repainted orange, and can be found on the roads of Germany, where he now resides. He wrote, "I still have my War Camaro, I love it very much."
Camaro Parts at Classic Industries
Although we don't offer Kevlar armor plates or thermal cameras, Classic Industries offers thousands of other parts to help you restore or upgrade your classic Camaro. Click the button below for a free Camaro restoration parts catalog.