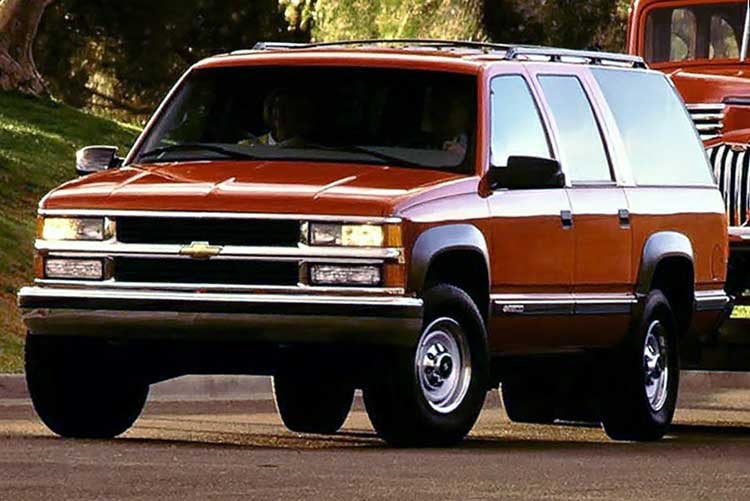 Today, most SUVs are unibody crossovers equipped with small, fuel-efficient engines. But back in the 1990s, during the heyday of General Motors' GMT400 body-on-frame truck and SUV platform, things were done differently. Both Chevrolet and GMC offered their own versions of the heavy-duty 3/4-ton Suburban 2500 with an optional 454ci big-block engine. This was no four-cylinder pushover or six-cylinder commuter — it was the 7.4L V8-powered beast Motor Trend magazine called "the king of towing." And in addition to its towing capacity, it was big enough to carry the whole family in luxurious comfort.
Lead photo courtesy of General Motors
Chevy Suburban or GMC Suburban?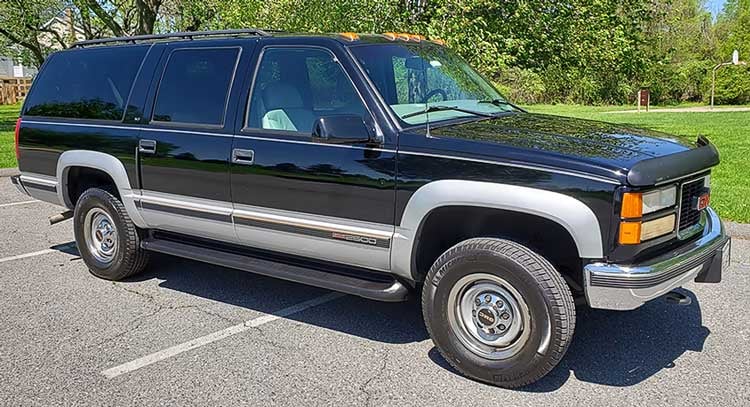 Above: A 1997 GMC Suburban K2500 equipped with 4-wheel drive and a 454ci V8. Photo courtesy of Mecum Auctions.
Yes, you read that right. During the GMT400 era of the C/K series, buyers could choose from either a Chevrolet Suburban or a GMC Suburban. As with pickup trucks, the GMC Suburban offered more upscale features and amenities. When the Suburban model was moved over to the newer GMT800 platform in 2000, General Motors renamed the GMC Suburban to the Yukon XL in order to distinguish it from its Chevrolet sibling.
The Big Block Suburban 2500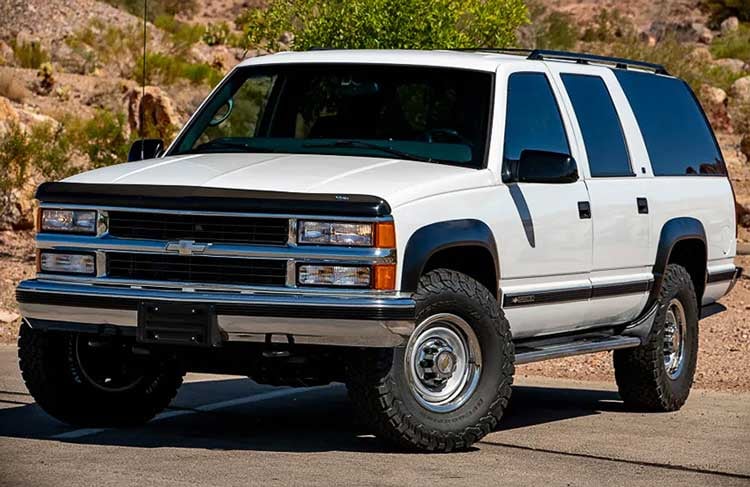 Above: This clean 1999 Chevrolet Suburban K2500 4x4 was sold on Bring a Trailer in August 2023 for $14,500. It had 140,000 miles on its 454ci V8.
Most GMT400 Suburbans were built with the popular 350ci / 5.7L V8. Some were also built with the 6.5L Detroit Diesel V8, the predecessor to GM's Duramax line. However, the most desirable engine was the optional 454ci big-block V8, also known as the Vortec L29 or Vortec 7400. With a factory output of 290 horsepower, it only produced 35 more than the 350ci small-block, but it delivered a whopping 410 lb-ft of torque at 3,200rpm. The 454 also offered legendary reliability and a substantially higher towing capacity than the Detroit Diesel.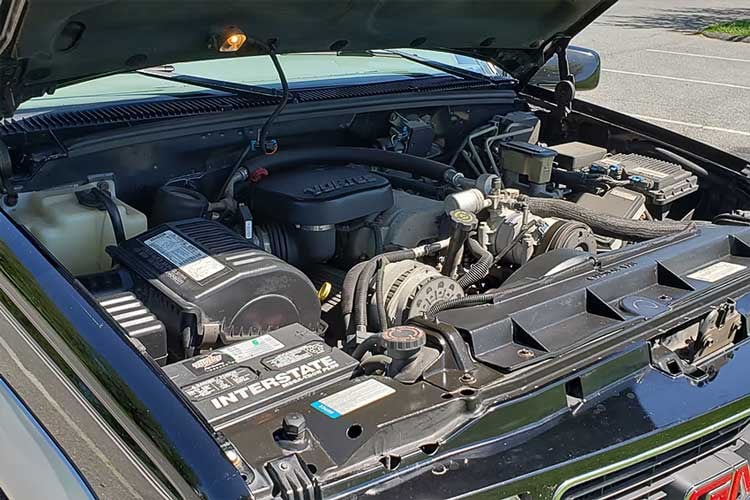 In a road test report, Motor Trend magazine wrote, "This gargantuan [454ci] powerplant allows the K2500 to boast more towing capability than any other SUV: a prodigious 10,000 pounds!" That was a huge figure back in the 1990s, and it remains respectable even today.
Of course, this goes along with all the other benefits of a Suburban, such as a spacious interior and three rows of seating. As Motor Trend concluded, "if your needs truly demand the ability to lug a multi-ton trailer along with an NFL lineman or two off the paved road, no SUV can match the Suburban K2500." The video above offers a closer look at some of the features of a Suburban 2500, plus driving impressions.
GMT400 Truck Values Are On the Rise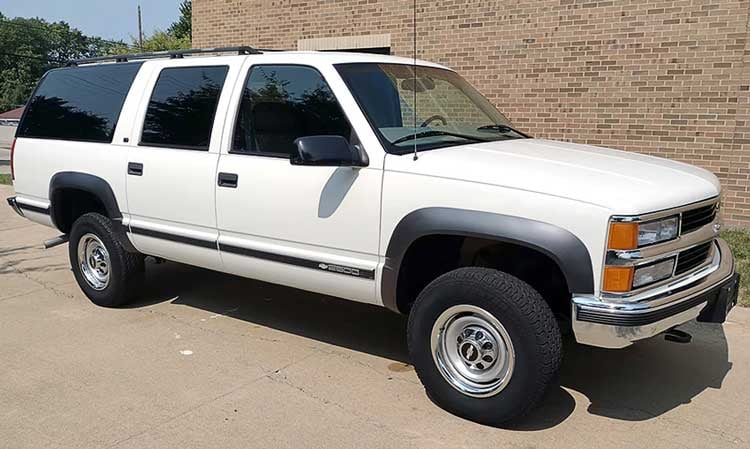 The popularity of the GMT400 series is causing values to rise, just as values of '73-87 C/K series trucks did in decades past. According to a recent Hagerty article, "In the past three years, values of Chevy GMT400-series trucks have increased by 63 percent." Hagerty concluded, "the rise of GMT400 is no fad... like so many "vintage" trucks, this one seems to appeal to a broad swathe of collectors."
If you're on the lookout for a clean GMT400 C/K series truck or SUV, it's probably wise to buy one sooner rather than later. And when the time comes to restore it, Classic Industries can help you find the parts you need. See the parts we have to offer on our website, or click the button below to get a free full-color Chevy and GMC truck parts catalog.