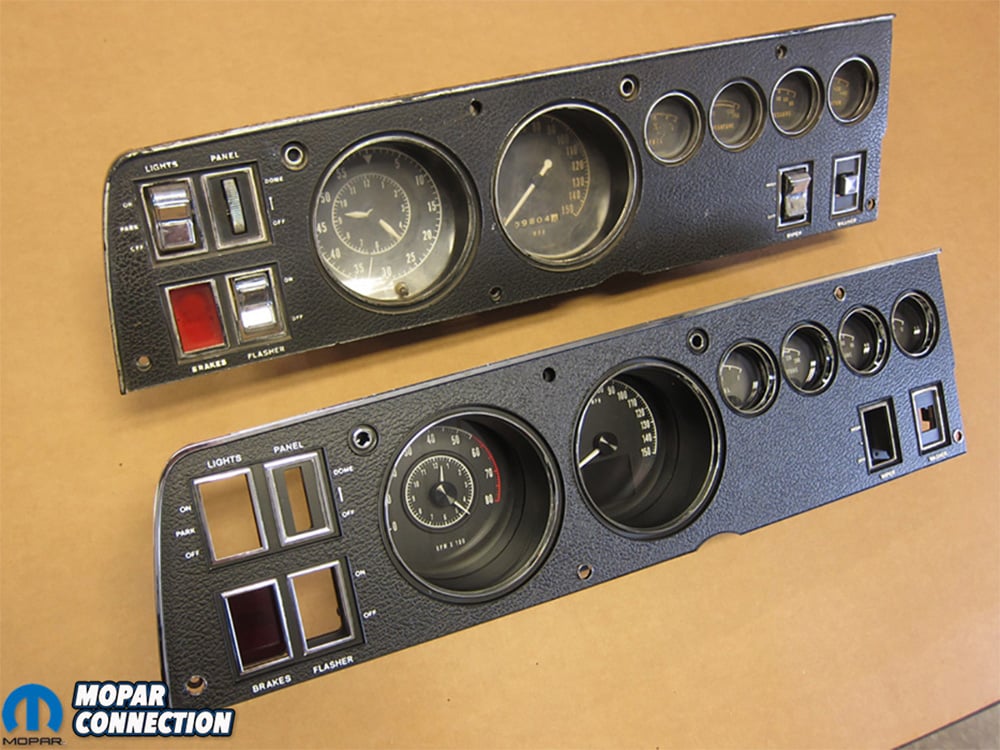 When it comes to classic car restoration, it's no surprise that most owners place a strong focus on exterior paint and body work, as well as mechanical components such as the engine, transmission, suspension, and brakes. These elements define how a car looks on the outside, and how it performs on the road. But think about this: where do you, the owner, spend most of your time? Behind the wheel, of course. For this reason, it's certainly worthwhile to pay attention to the interior, as Mopar Connection magazine did with their recent Dodge interior restoration project.
Specifically, Mopar Connection was working on a 1969 Dodge Super Bee, which was originally built with a stylish Rallye dash. Unfortunately, the gauge faces were faded, the lenses were yellowed, and the needles no longer moved. The bezel around these gauges was also showing its age, as was the cracked, peeling dash pad that sat atop it. To repair these problems, Mopar Connection editor Kent Will picked up some parts from Classic Industries, Dakota Digital, and Redline Gauge Works, and got to work. Read on for some excerpts from his article.
---
Standard equipment on Super Bees and Chargers and optional on Coronet R/Ts, the Rallye dash was represented by code A62 on the fender tag. Used Rallye clusters command big bucks and restoring them isn't cheap. A set of replacement gauges will set a guy back more than $900 while doing nothing to upgrade dated analog instrumentation technology.

Above Left: The Dakota Digital RTX gauges closely resemble factory units. Above Right: All bezels fit as intended and added a much-needed bit of shine.
Only recently did our 1969 Dodge Super Bee's last Rallye gauge give up the ghost when the fuel level needle decided to sit well below the quarter-tank marker after a fill at the local station. That left us with a single piece of working instrumentation: an aftermarket, column-mounted tachometer. Rather than rip apart and restore a rickety Rallye cluster, we opted for a top-to-bottom revitalization with the help of Dakota Digital, Redline Gauge Works, and Classic Industries.

[Classic Industries'] Rallye dash bezel kit (P/N MB854) features exact reproductions of the original bezels, right down to the textured grain finish. A point and click of the mouse sure sounded better than fixing cracks and hand-painting letters on original parts. We can't imagine how much time the new bezels saved us.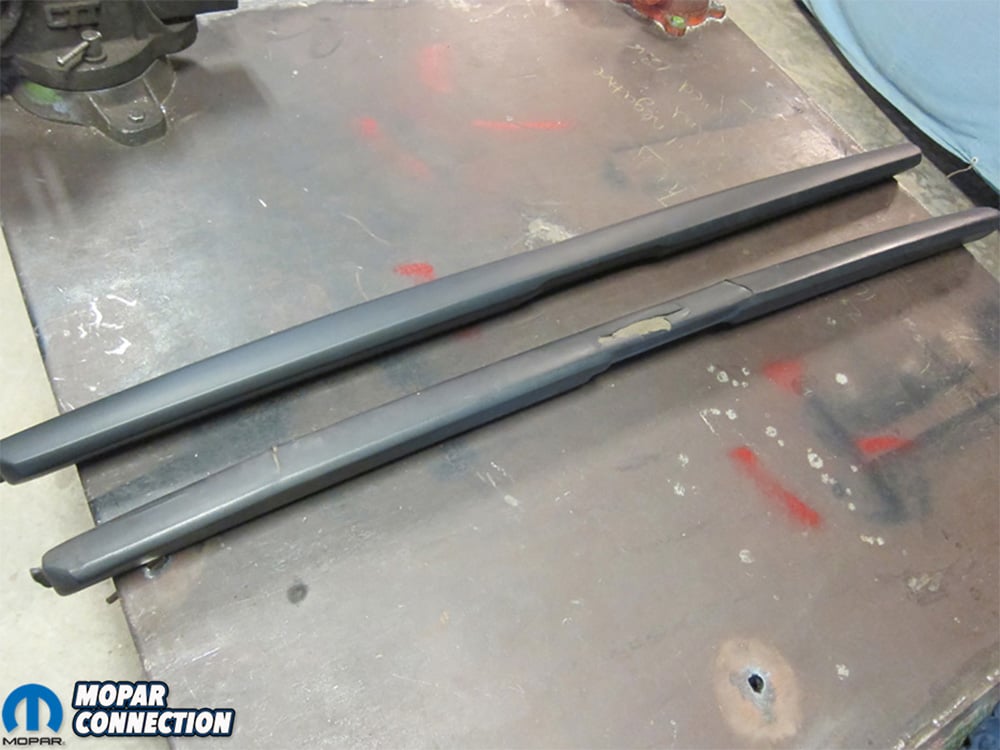 Similarly, the new OER Mopar B-Body dash pad (P/N MB529100) was a dead-ringer for the outgoing unit, albeit without the hideous cracks and crevices. Again, we were saved any kind of hassle related to sending an old dash pad out for recovering... Comparing the new Classic Industries piece to the original, everything from the color to the grain was a perfect match as far as we could tell. The old pad was hard as a rock, but the new one was plenty pliable for years of crack-free cruising.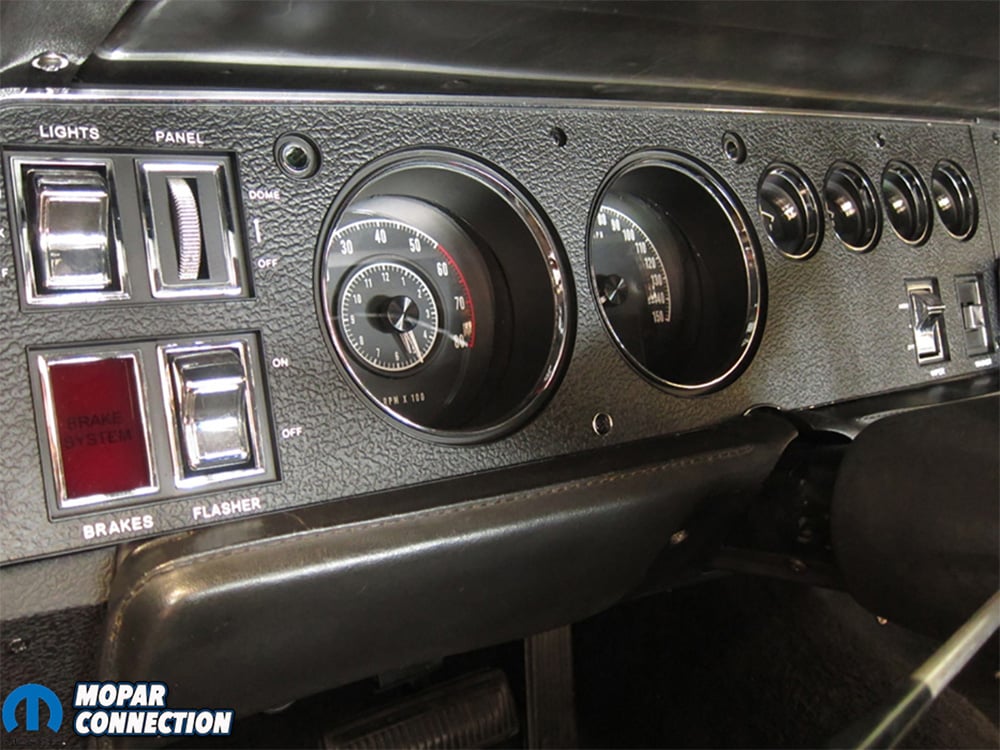 Fully installed, the new RTX cluster, dash pad, and bezels were stunning. We were amazed how much better the interior looked as a whole with the new cluster and dash pad. We could not wait to start driving and showing off our new dash.
Buttoned up and bursting at the seams for a test drive, we were already smitten at the turn of the key. As the engine came to life, so too did every gauge with a full-range sweep of the needles. Each settled to a live reading almost instantly, just as a new car's gauge cluster would.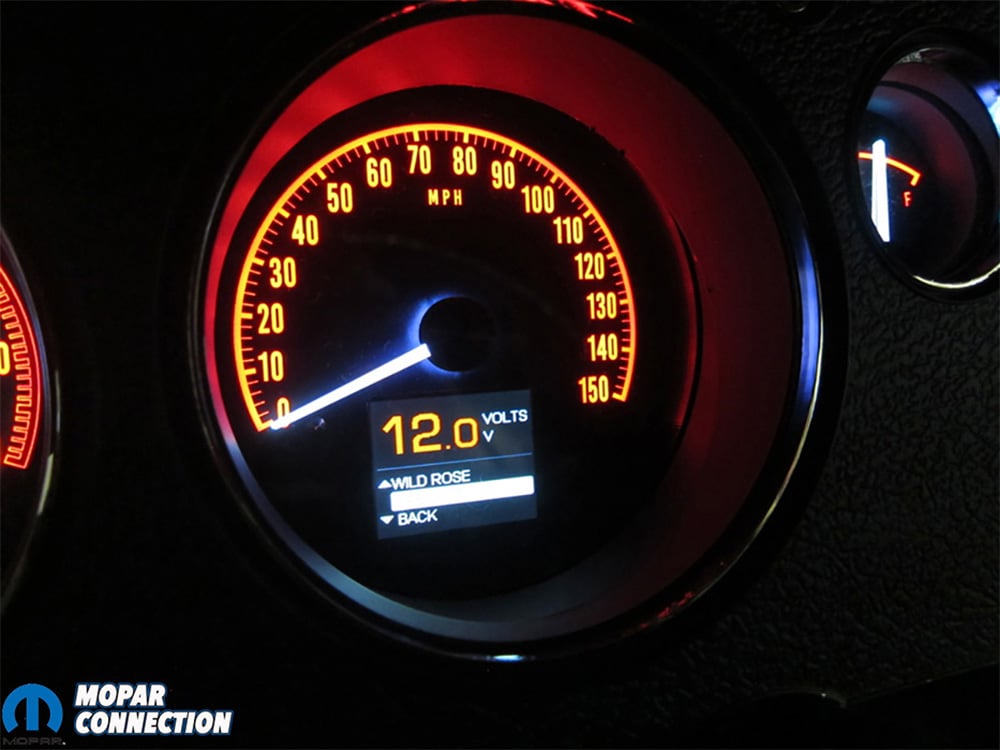 The combination of parts from Redline Gauge Works, Dakota Digital and Classic Industries was perfect fit for our 1969 Dodge Super Bee. Rolling up to the local cruise-in, hardly a passerby would notice anything different outside of the beautiful fresh bezels and a dazzling new dash pad. It's incredible that the RTX Rallye dash can blend perfectly into so many applications. For us, it fit this mildly-modified Bee because it kept the feel of factory while making driving so much more enjoyable (and informative).
---
For a complete recap of this Dodge interior restoration project, including wiring and gauge adjustments, read the full Mopar Connection article here.
We're glad we could assist Kent and the rest of the team at Mopar Connection with this 1969 Super Bee project, and we'd say the results of their efforts speak for themselves. If you own a classic Mopar vehicle, whether it's an A, B, or E-body, Classic Industries can help you find the parts you need to restore it inside and out. Click the button below to get a free full-color Mopar restoration parts catalog.