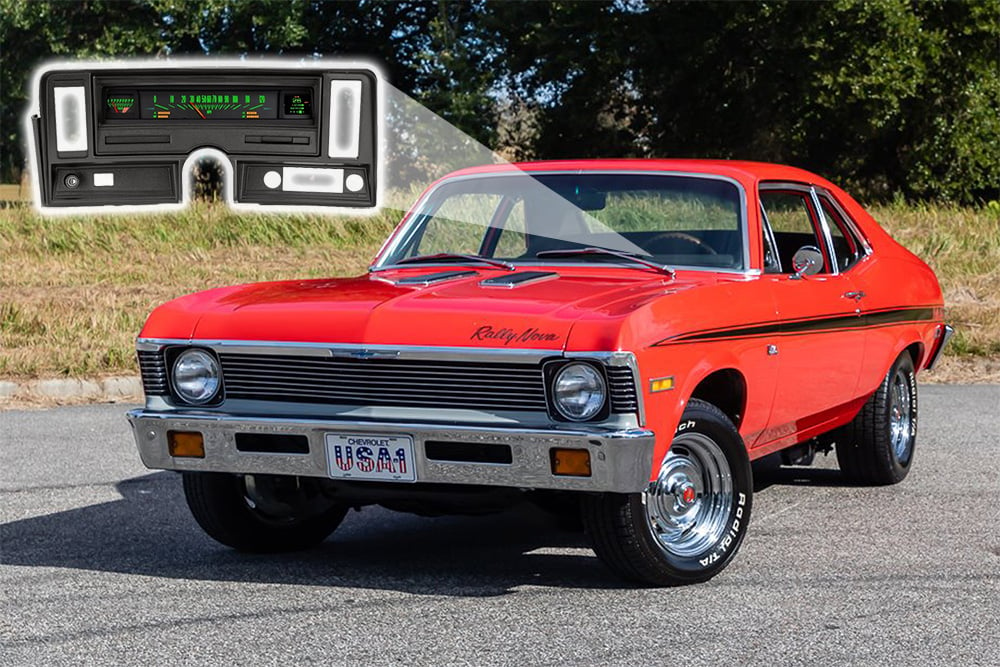 Unless you're fortunate enough to be the original owner of your classic car, it's likely that you may find some repairs or restoration done by the previous owner. Sometimes the work is done properly, but in many cases, it's not up to par. To get your car back to original condition, you may have to undo botched repairs and replace incorrect parts. In a recent Chevy Hardcore article, the owner of this beautiful 1971 Nova showed how he repaired his car's dashboard using parts from Classic Industries.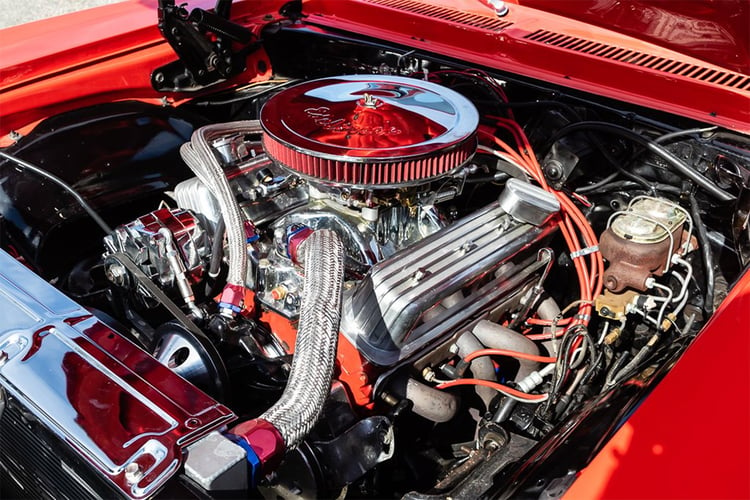 Photos courtesy of Chevy Hardcore
'71 Chevy Nova Dashboard Restoration
Phil's Nova looked great on the outside and under the hood, and its interior was in pretty nice shape too. However, upon closer inspection of the dash, there were some problems that had to be addressed. Author Randy Bolig explains:
We decided to upgrade the busted dash with the help of Classic Industries, Dakota Digital, and RetroSound. We need to do this because a previous owner had cut the dash bezel for a DIN-style radio and then removed it when they sold the car. Then, someone else installed another DIN-style radio under the dash and left the gaping hole where the radio should have been mounted. The Nova deserves better.
In addition, a triple gauge set was added below the radio. But, as seen in the photo above, it was attached using a slap-dash method:
A previous owner mounted a set of mechanical gauges under the under-dash-mounted radio — using zip ties!!! Yep, it looked bad.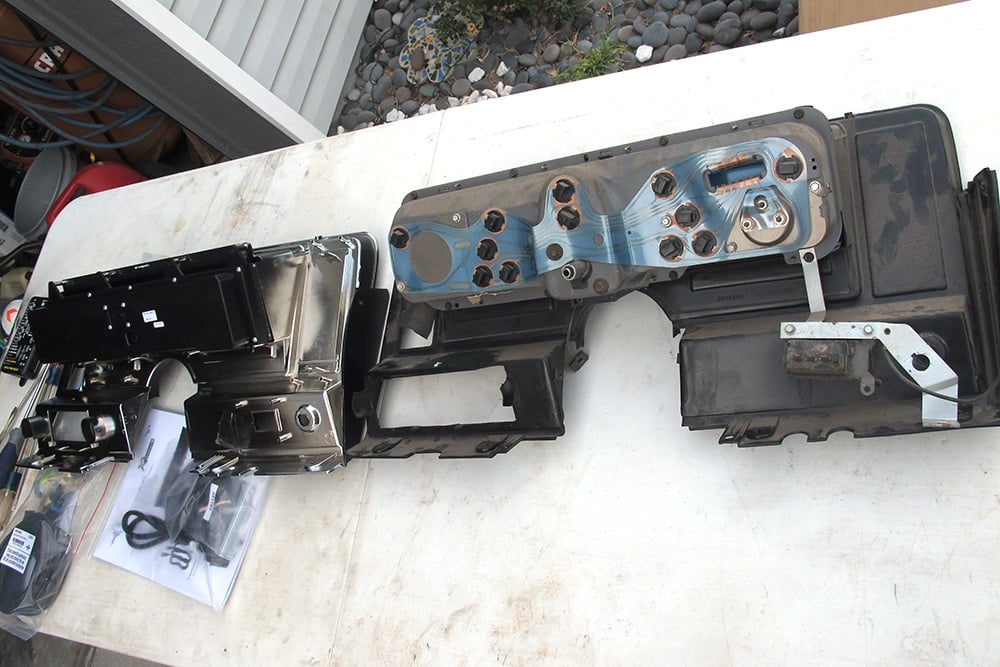 Replacing Incorrect & Damaged Dash Parts
To remedy these issues, Randy and Phil picked up an original-style Nova dashboard bezel from Classic Industries, as well as a Dakota Digital RTX gauge system and a RetroSound Hermosa radio head unit.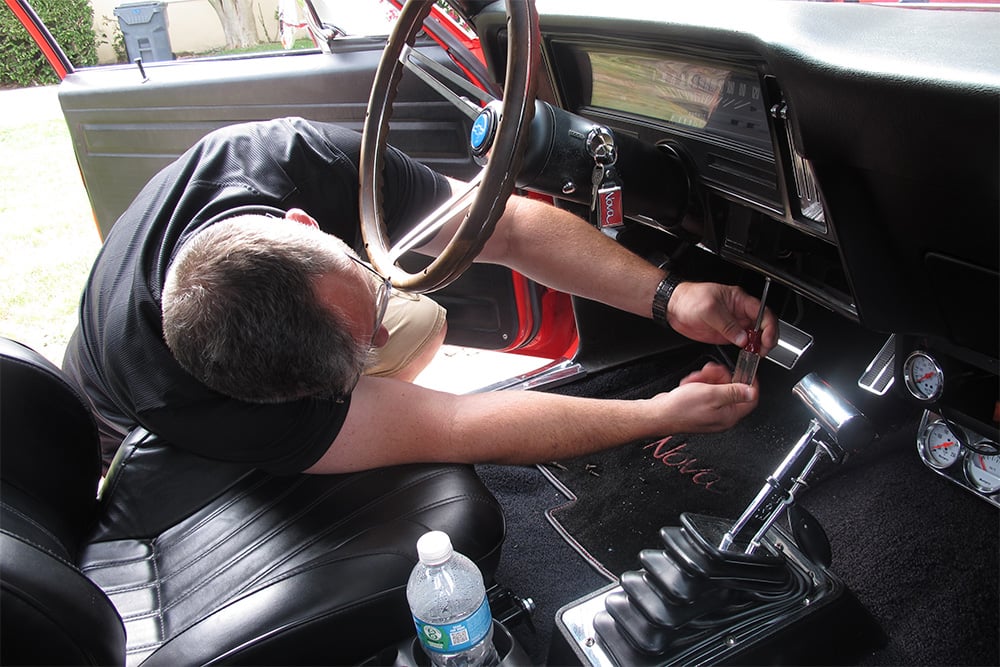 These items maintained an original-style appearance, but improved functionality. The dashboard bezel eliminated the cut-out radio opening and refreshed the car's interior appearance. The Dakota Digital gauge cluster added customizable LED illumination and a TFT auxiliary screen, which eliminated the need for a mechanical gauge pod. The Hermosa radio preserved the factory appearance and added modern features such as Bluetooth and auxiliary inputs.

The article concludes: It took us a couple of days to complete the install, but we could only work on the upgrade nights after our real jobs ended. ... If you take your time and have some patience, with the help of Classic Industries and Dakota Digital, you can upgrade your hot rod to have a factory-looking dash that offers many modern features.
For more details on this DIY Nova dashboard restoration project, go check out the original article on Chevy Hardcore. You can also read more about Phil's '71 Nova in this article.
Need Chevy Nova Parts?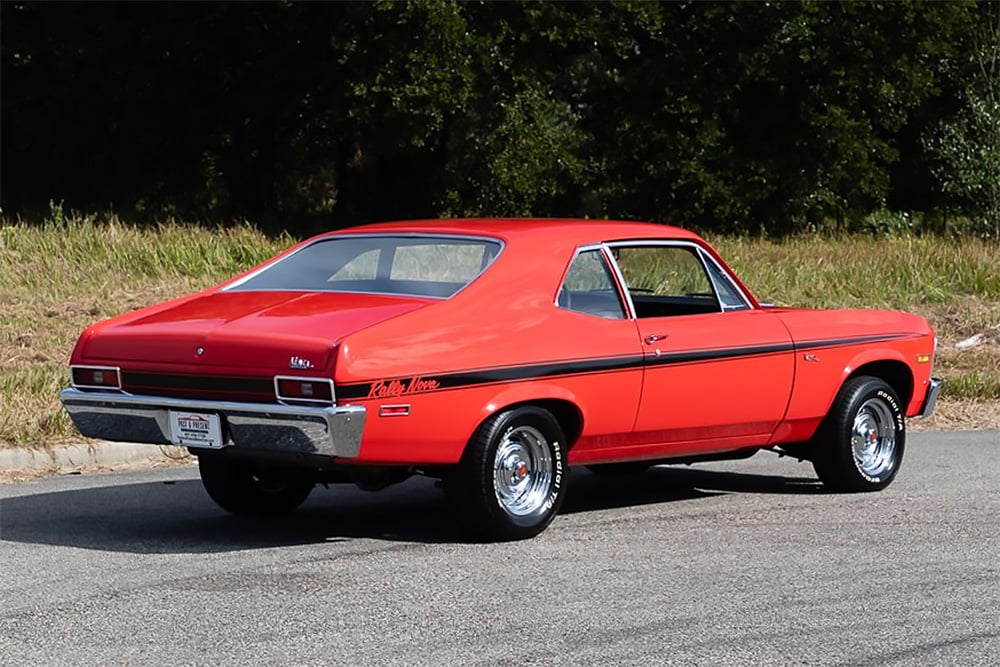 If you own a classic 1962-1979 Nova or Chevy II, Classic Industries can help you find the parts you need to repair or restore it. We specialize in original-style restoration parts, and also offer a variety of aftermarket upgrades if you wish to modernize your vehicle. Click the button below for a free full-color Chevy Nova parts catalog.