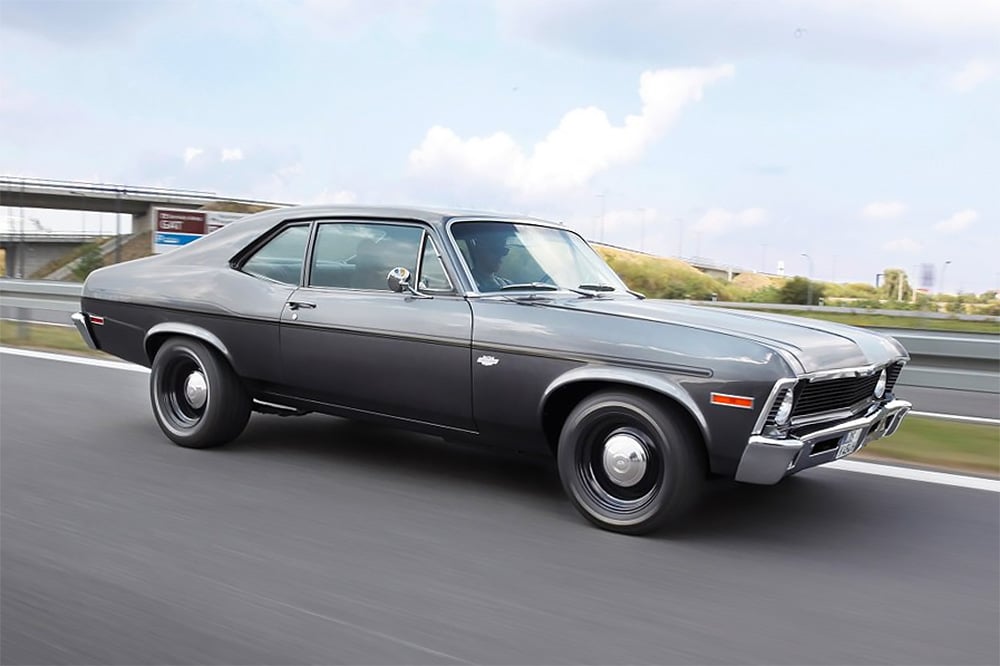 The love of classic cars transcends geographical boundaries, and that's why we're happy to help car enthusiasts all over the world restore their timeless vehicles. Björn Morhin, of Berlin, Germany, is a great example. As a child, he loved watching movies, and soon grew to love the muscle cars that appeared in these films. "In the end, they were the reason I didn't switch TV channels," he recalls. This eventually led Björn to purchase a 1970 Chevy Nova and rebuild it using parts from the Classic Industries Nova catalog.
Our Interview with Björn Morhin About His Nova

As young Björn sat transfixed in front of the family TV, he watched iconic V8-powered cars roar past the camera, chase each other on the highways, and skid around corners. He remembers thinking to himself, "Wow! I'd love to do that too one day." This also led to him building model cars, adding different wheels and tires and custom paint.
As he got older, he began to browse listings for classic cars online, and soon came upon the 1970 Nova you see here. He bought it, and started reading about how to restore it. "I researched on the internet for car parts... interior components, carpet, headliner, dashboard, door panels, other parts. Of course, one could order these parts via Classic Industries."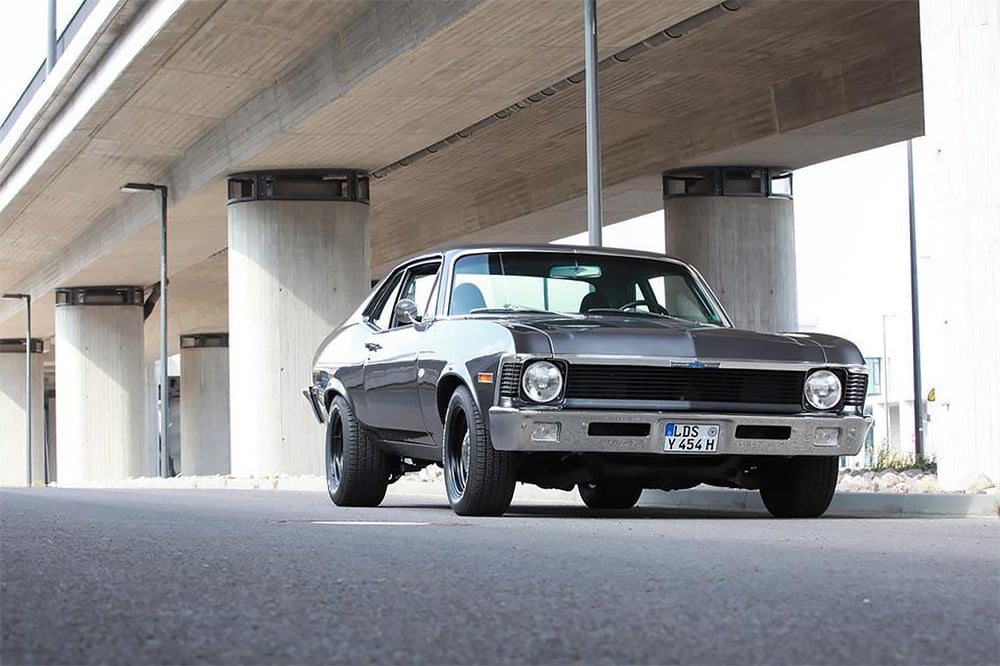 As he read more about the Chevy Nova and its history, he became enamored with the legendary Yenko Nova. "It was always interesting to me that [Don Yenko] used manual transmissions and powerful engines... I quickly decided upon a Yenko Tribute." Using parts from the Classic Industries catalog, Björn built his Nova to resemble a Yenko-built original, adding a few subtle modifications to fit his personal taste.
"Classic Industries has a wide range of car restoration parts — whether you want to restore back to stock or for performance, hot rod, or any other way, you can remodel any car as you desire." We're glad we could help Björn build this great-looking Nova, and if you own a Nova or other classic muscle car, we'd be happy to help you too. Browse our selection of parts online or click the button below to get a free full-color Nova restoration parts catalog.