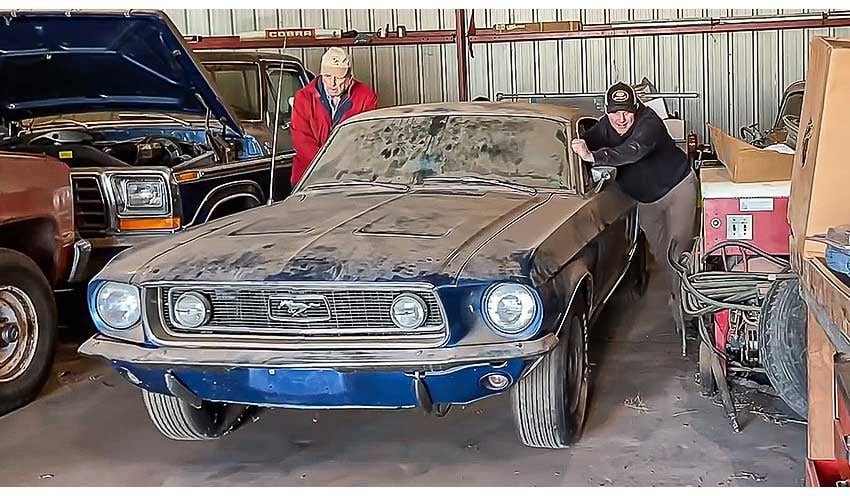 For many, one of the most alluring aspects of the old car hobby is the Barn Find. Practically every gearhead dreams of discovering an old American muscle car tucked away in someone's barn or garage that's a solid, low-mile example with all its original parts. Put some air in the tires, push the vehicle out of the barn, and haul away your rolling, running (one day soon) treasure chest of Americana. As the years fly by, these dust encrusted beauties are becoming ever scarcer, which makes the hunt that much more appealing. One doesn't need to be the automotive version of Indiana Jones to find these babies. One just needs to be persistent and to use all the tools at one's disposal. One such tool is a helpful article that you can check out by following this link: Top 12 American Muscle Car Restoration Mistakes.
Barn Find 1 - 1968 Ford Mustang GT390 Fastback
Underneath all that dust and dirt is one fine '68 Mustang fastback that has its born with 390-cubic inch big block V8 engine and four-speed manual transmission. Being a GT390, it will also have front disc brakes and rear drums. From watching the video, this car looks so darn nice, it almost looks like this video is a fake. Did someone simply dump a bunch of dirt and grime all over the pony car and orchestrate some Hollywood Spielberg cinematography to pull a fast one on us gearheads?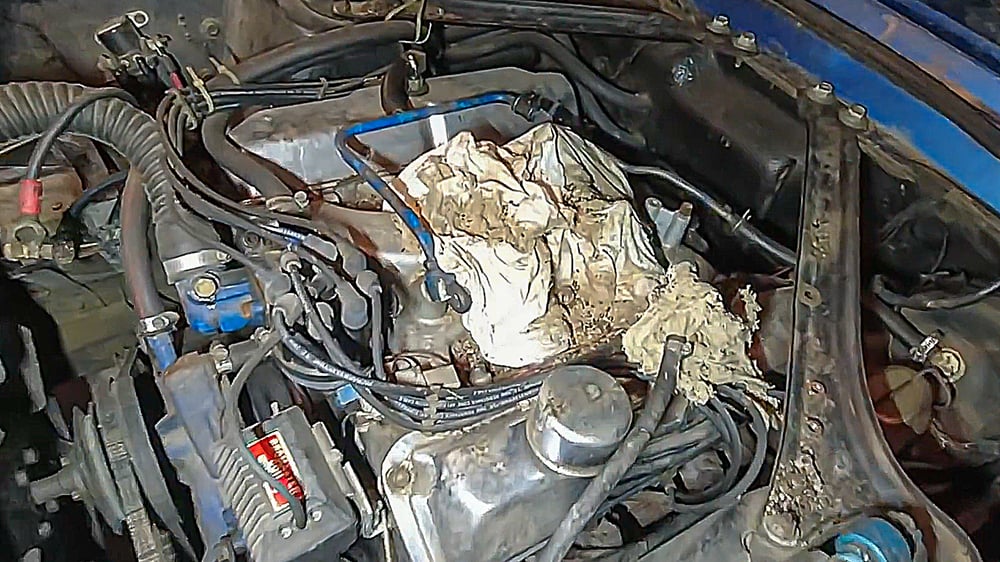 Above: Though the engine is missing its four-barrel Autolite carburetor, the 390 mill's crankshaft turns free (video spoiler alert). Thinking positive, the Mustang's new owner might not have to do too much to get the V8 running strong once again.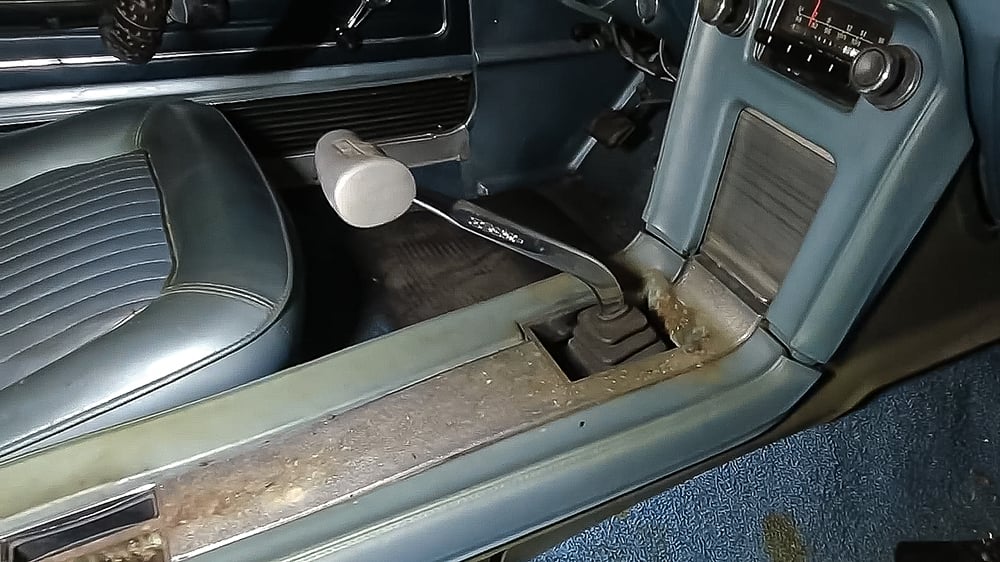 Above: When you watch the video on this pony car time machine, you'll realize that with a thorough interior detail and perhaps a new headliner, the car's cockpit will be all good.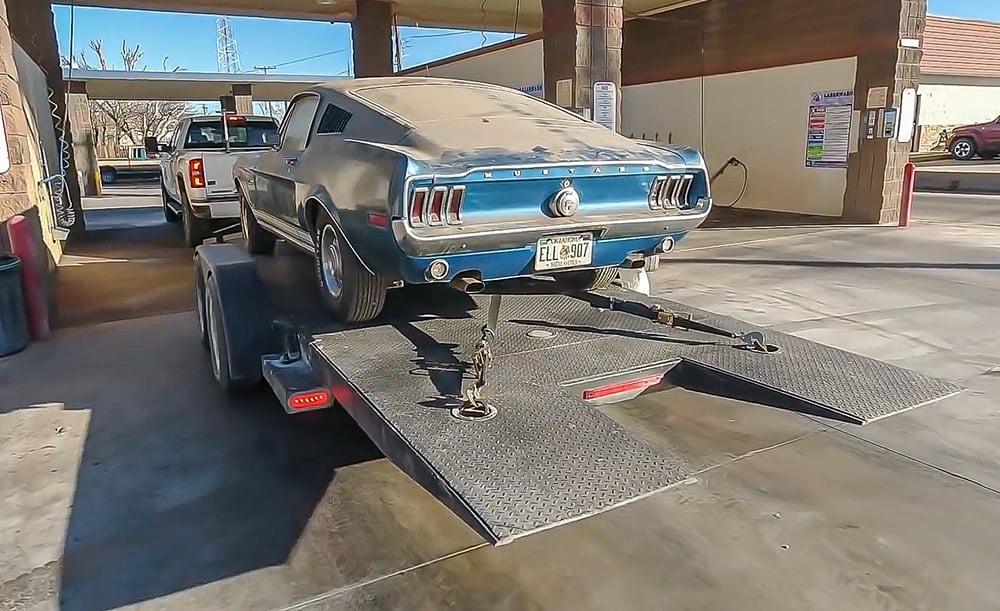 Above & below: This barn find cleaned up real nice! One wonders whether someone parked it just to rebuild or replace the carburetor.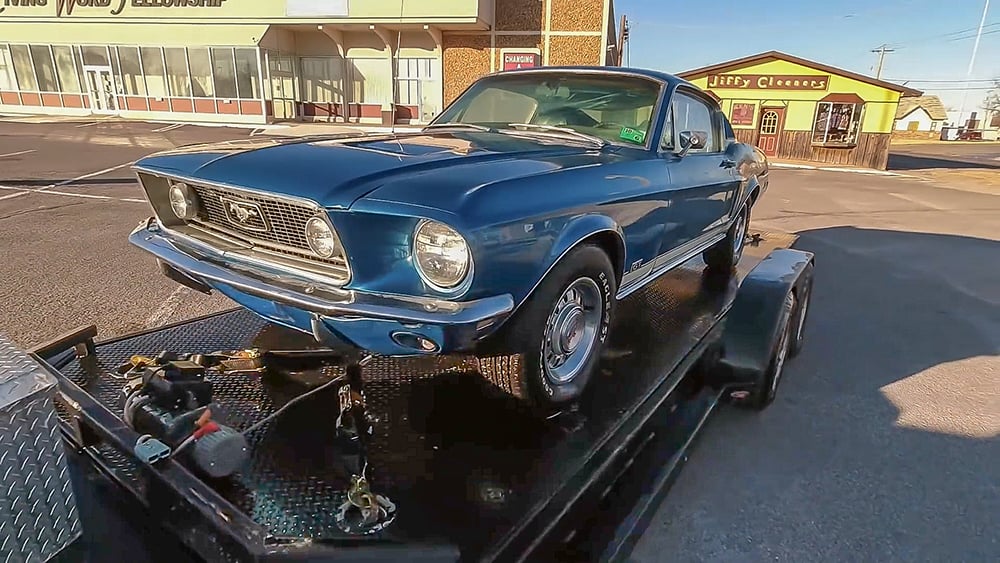 The 1968 Mustang GT, GTA, and GT390 all have a distinctive pair of fog lights within the confines of the concave grille opening. Though the lamps on this pristine barn find look spot on, your GT might need a pair.
If you're a fan of Mustangs, you're going to enjoy watching the barn find video below.
Find Ford Mustang Parts at Classic Industries
You can find 1st generation through 4th generation Mustang parts by shopping from pages on the Classic Industries' website. You can also download a pdf Mustang catalog or request that we mail you a printed catalog by clicking the button below. Happy Mustang parts hunting and/or barn find barnstorming!