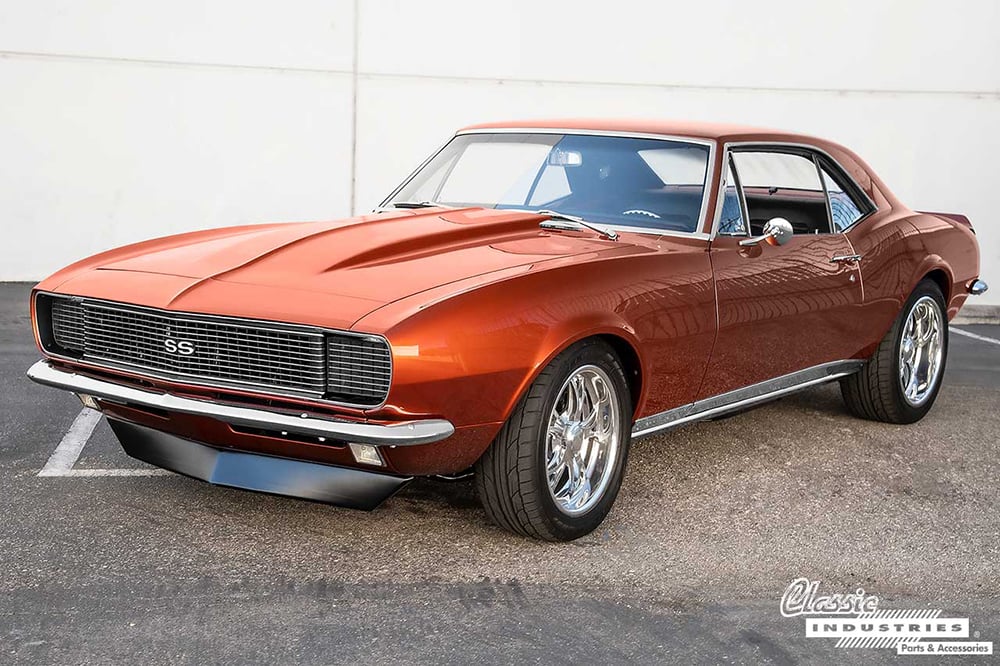 Most old car projects involve many obstacles and challenges along the way that wind up making the completed build that much more satisfying when the finish line is successfully crossed. On some occasions, there are daunting and unexpected build problems that occur right from the start. That's the sort of fork in the road where some car caretakers might just scrap a project and sell the car down the road before they barely get started. Thankfully, the path that Louis Suazo took with his just purchased 1967 Camaro RS/SS was the problem-solving road, as opposed to abandoning ship. He tells the tale well, so here's how the project commenced in his words, and with some of the build photos showing the progress of the 1967 Camaro RS/SS.
"My wife and I bought the Camaro as a retirement gift for myself. I had always wanted a first-generation Camaro. When I bought it, it was not put together and needed to be. It had a beautiful paint job already. It had been painted and been covered and garaged since 2005. It was the body on a rolling chassis. I did get parts with my Camaro (new and used), so as a project for myself, I was going to take the challenge and put it together. The day after I brought it home, I went to cover it up and saw that there was a crack in the bodywork (bondo) on the hood. Of course, I was sick about it and now I wondered what other problems I was headed for.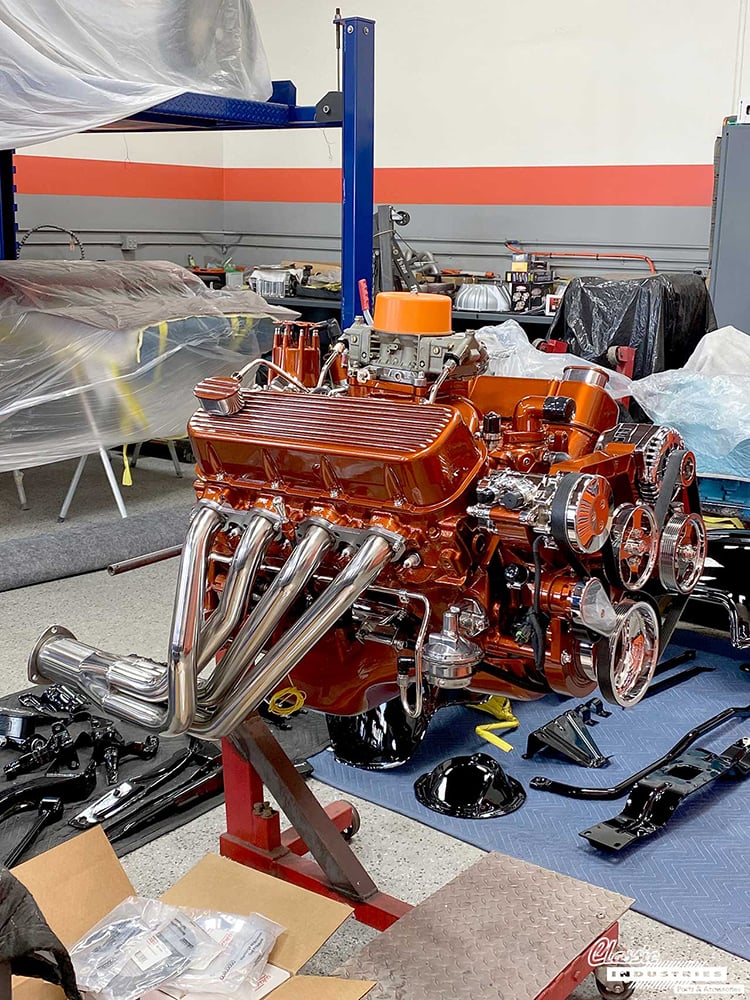 The crew at Platinum Black rebuilt and beautified the original SS396 big-block V8 engine to a high standard. The mill is eye candy on the engine stand and both automotive jewelry and ear candy within the engine compartment, once Louis turns the ignition key.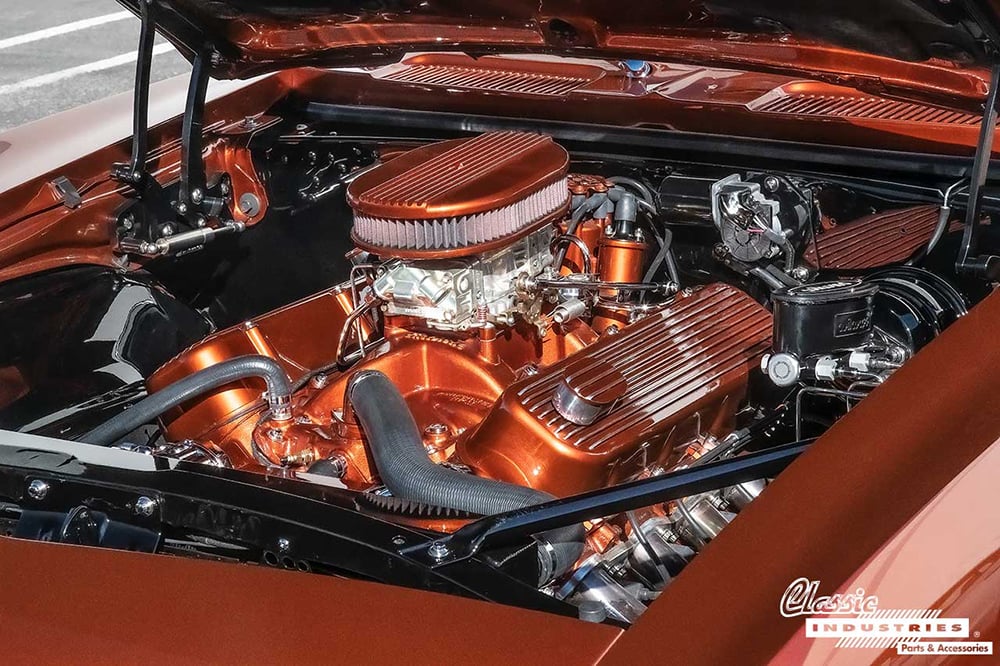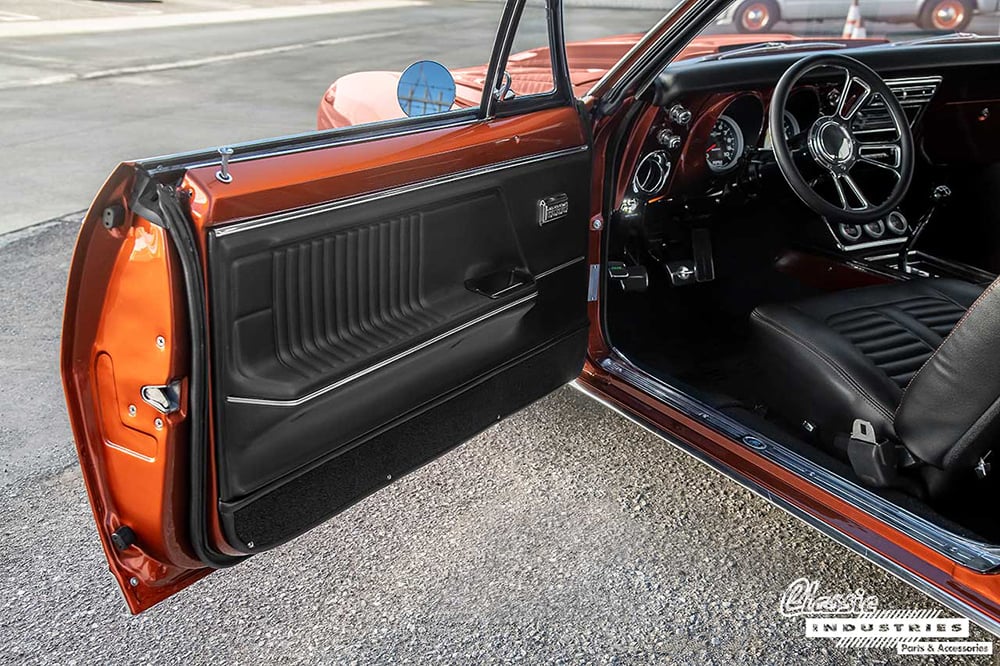 The RS/SS Camaro sports custom black leather trimmed seats with double burnt orange stitching. For the fun of going through the gears and having more control, the owner opted to replace the car's original automatic transmission with a stout Muncie four-speed manual.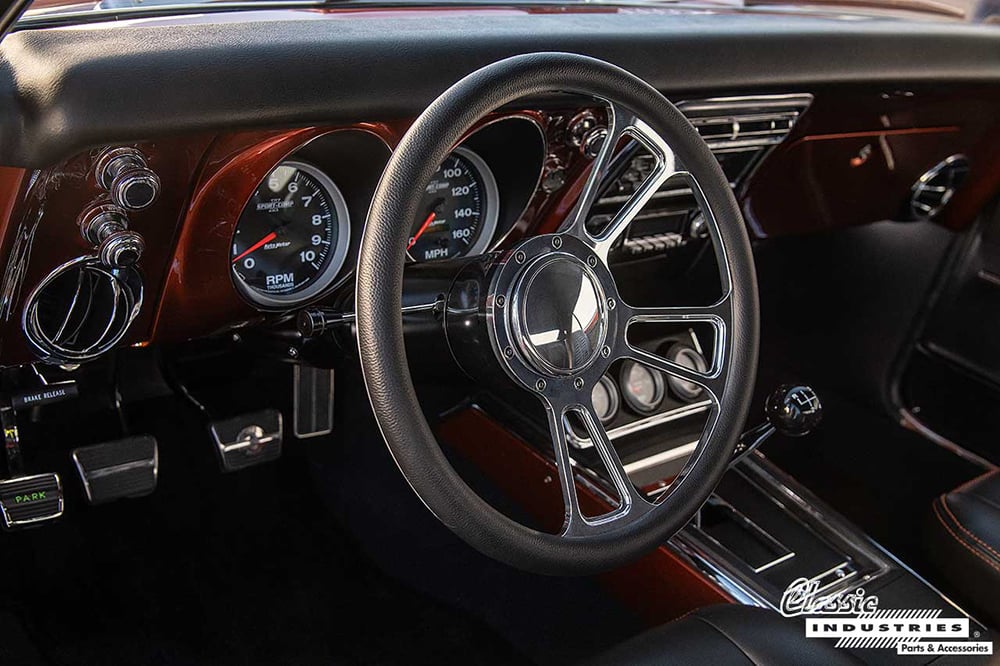 I found out about Classic Industries and went there to buy myself a book for the wiring and get a parts catalog. I can't remember the gentleman who helped me at Classic Industries, but I told him my situation and asked him if he knew of any businesses that did classic car work. He mentioned a place named "Platinum Black" in Huntington Beach that was nearby. He said they did great work, according to customers.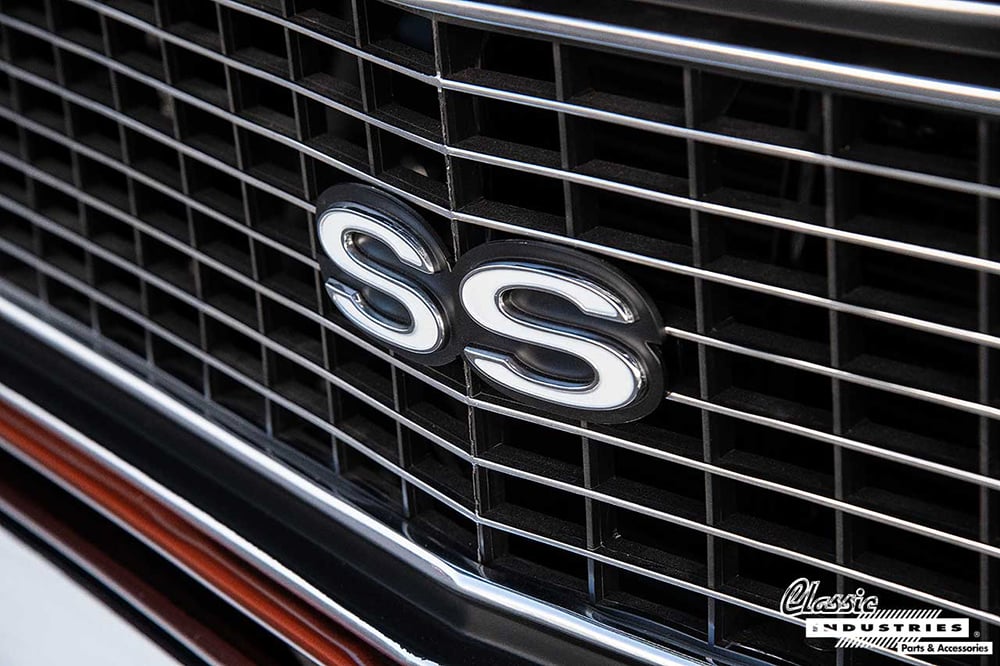 1967 Camaro RS/SS...enough said.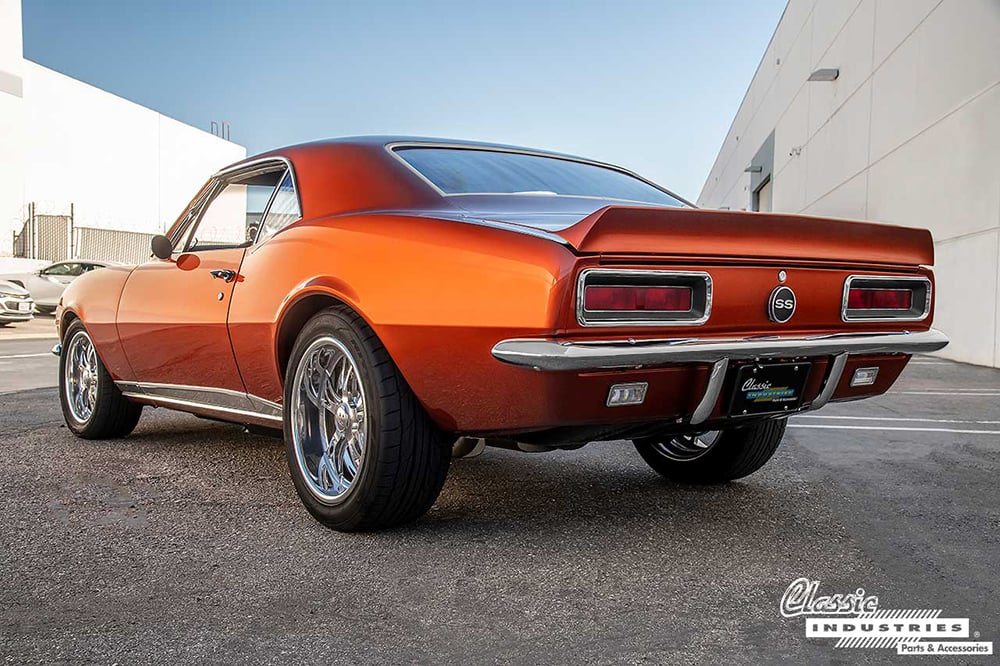 When Louis purchased the Camaro, the car had a Nantucket Blue paint job. Now, the restomod wears a Burnt Orange Copper custom paint scheme, thanks to the talented team at Platinum Black. Schotts Tomahawks special order wheels are staggered with 17x7 inches in the front and 18x9's in the rear. They're shod with Nitto radials. The RS/SS gets its prodigious stopping power with the addition of Wilwood four-wheel disc brakes.
I found Platinum Black down the street from Classic Industries. I stopped in and spoke with Jon Wainwright (owner of Platinum Black). I sat with Jon and had a great conversation. Jon showed me around his shop and explained everything to me in detail. After talking with Jon, I felt that Jon was an honest man and I felt good leaving my baby (my Camaro) with him to get the work done correctly. Jon agreed to do the work fixing my Camaro and getting it put together for me.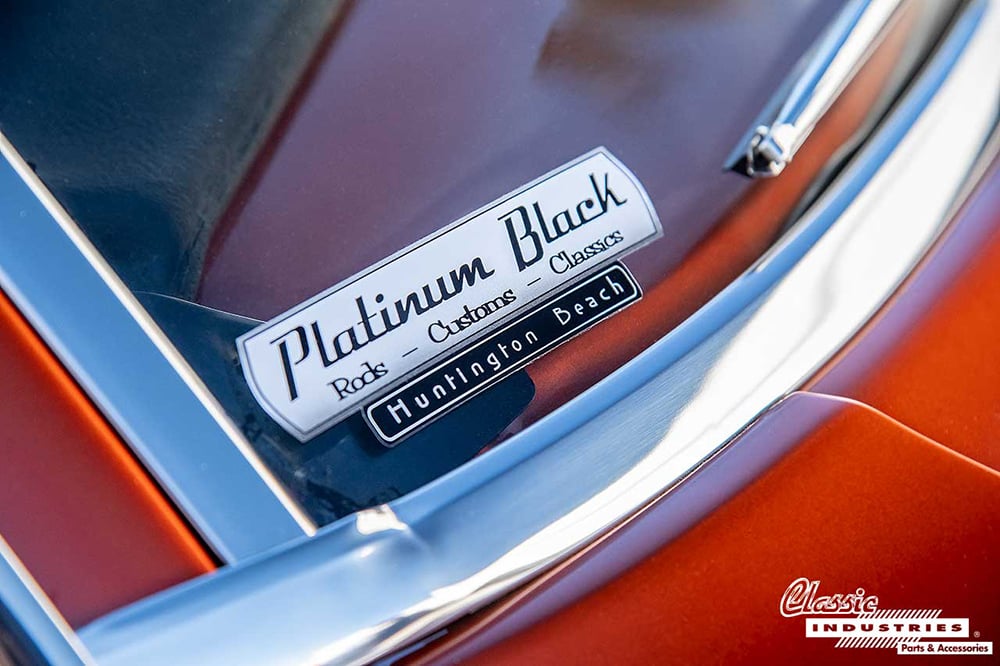 I had my Camaro towed to Platinum Black. Jon and his crew (Jason Jones and Chris Jonas) saw that whoever had done the bodywork prior to the paint, covered over rust and never fixed the damage that was on the body. Jon notified me every step of the way. I was always welcomed at Platinum Black. Jon and his crew ended up taking my Camaro down to a skeleton. It was nothing but one big rust bucket! At this point, we decided to buy a reproduction body. But that didn't work out either. It was then when I asked Jon to rebuild my Camaro using reproduction parts.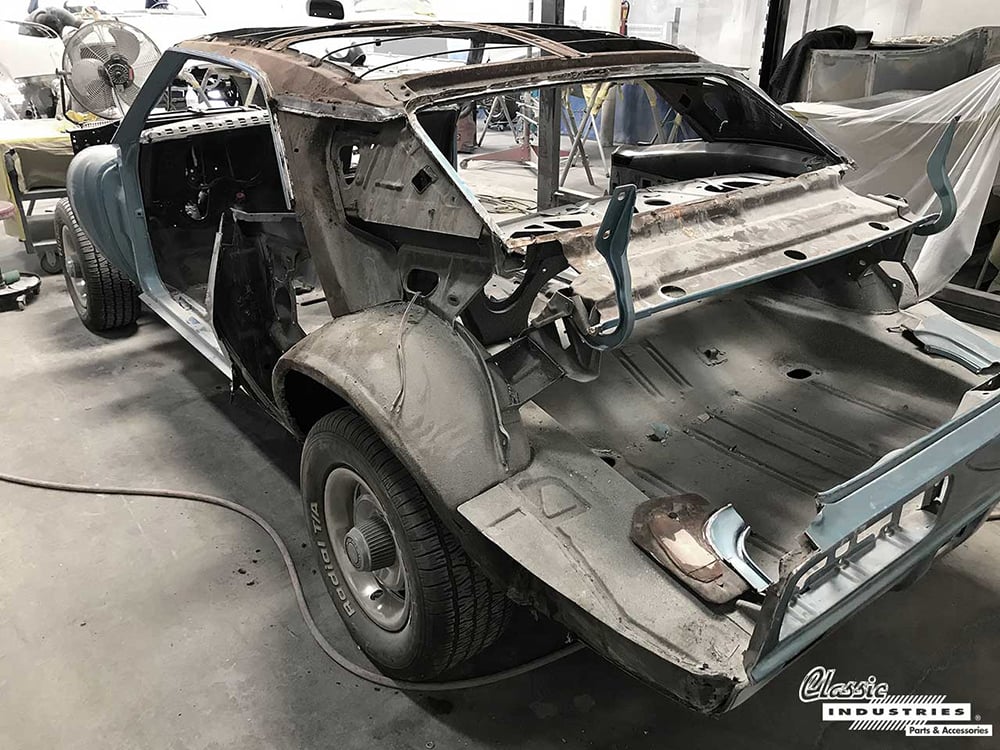 I basically told Jon and his crew what I wanted and let them run with the ball. I would try to stay involved with the build of my Camaro. I went to the shop once a week. Jon, Chris, and Jason would always show me the progress of my Camaro. They always took the time to explain everything they had done and showed me. Chris and Jason built me a machine that is a one of a kind, second to none. All the nuts and bolts are hand polished. Most of the lines and brackets are custom made. I'd say 85% - 90% of my parts (OER) were purchased from Classic Industries.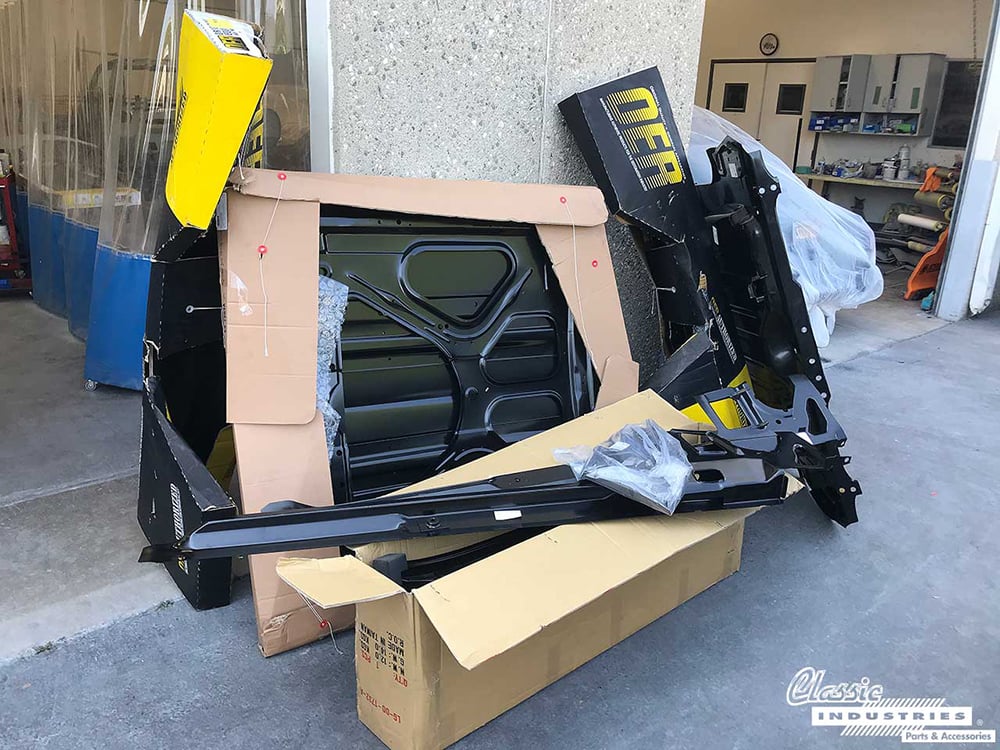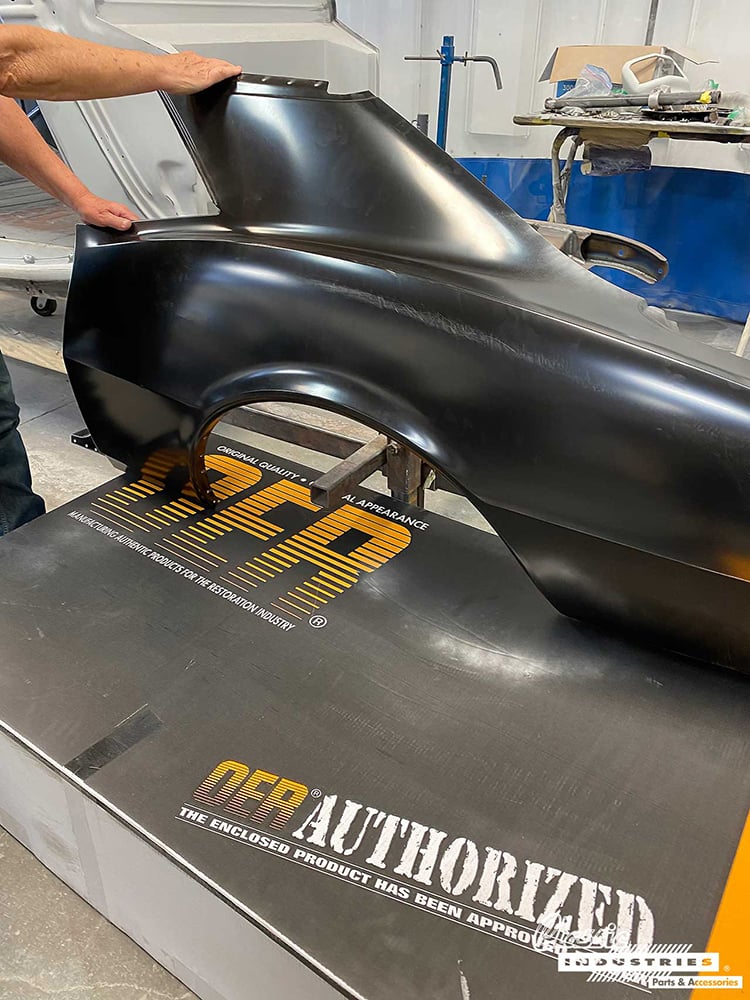 A little more than two years later, I have an off the hook 1967 Camaro that I can't take my eyes off of. The build didn't take that long, but because of the parts situation, it took longer than expected.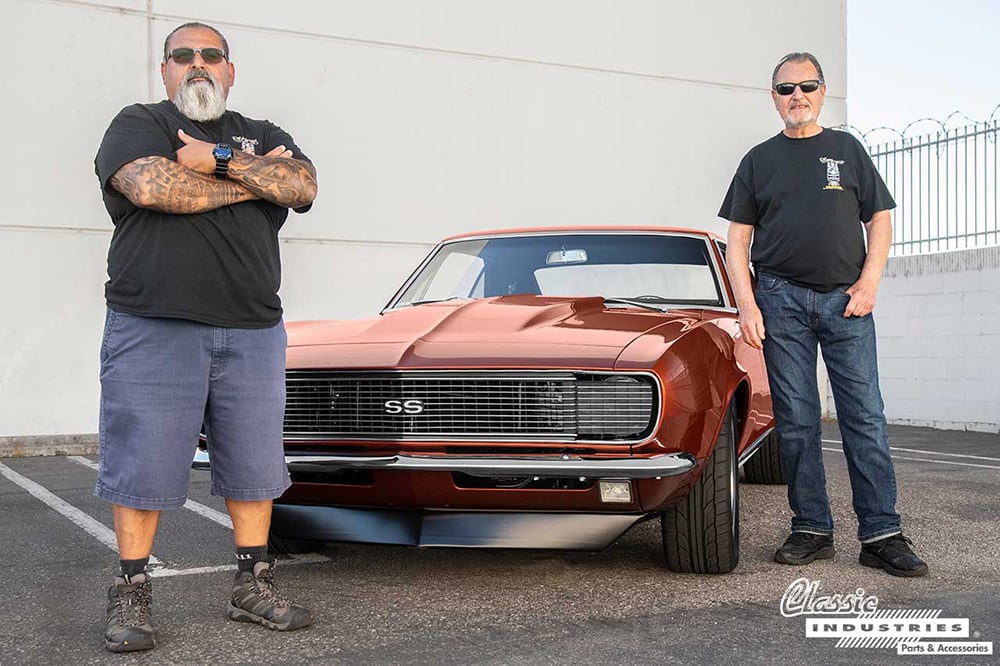 Life's so bright, they've got to wear shades. That's 1967 Camaro RS/SS owner, Louis Suazo, on the left and Platinum Black proprietor, Jon Wainwright, on the right. (Captions by the editor).
I want to say "Thank You" to the Platinum Black crew of Jon, Chris, and Jason. As well as Classic Industries and their awesome employees for the stellar customer service. And last but not least, my wife Connie for putting up with me during this process. Not only did the Platinum Black crew build me my "dream car", but we built a true friendship!"
Need Restoration or Restomod Parts for your Camaro?
Classic Industries was founded in 1976 as a great source for finding Chevrolet Camaro parts, and continues to provide the best parts and accessories. Click the button below to get a free full-color Camaro restoration parts catalog.