Many of the restored classic cars and trucks that visit our Retail Showroom are used primarily as weekend cruisers or show vehicles, and understandably so. Some owners enjoy their cars most by using them on special occasions. However, other owners prefer to use their vehicles as much as possible, racking up the miles and spending as much time as possible behind the wheel. Brandyn Guerrero, of West Covina, California, drives his 1973 Camaro Type LT every chance he gets.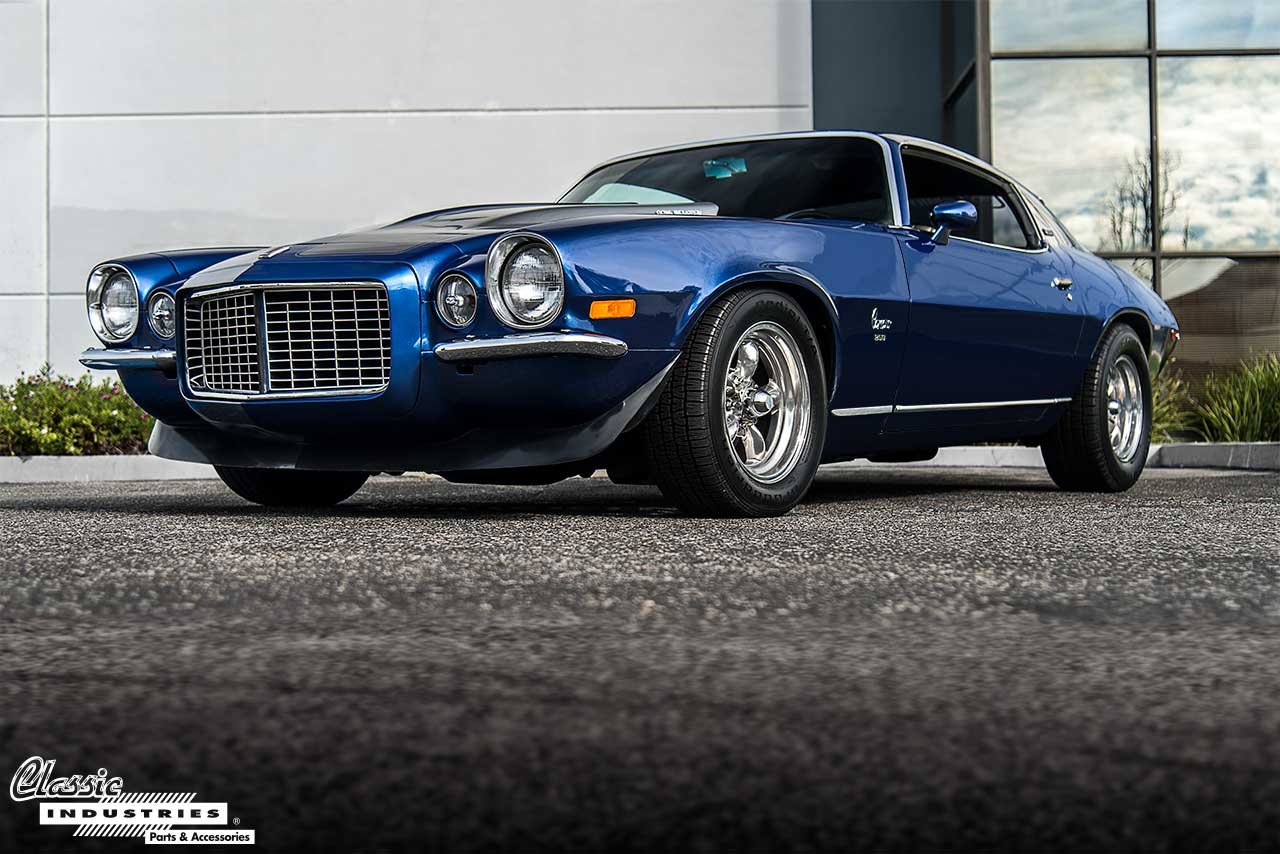 When Brandyn says he daily-drives this Camaro, he means it. Last year, he put more than 15,000 miles on the odometer by driving it to shows and events all over Orange County and the Los Angeles area.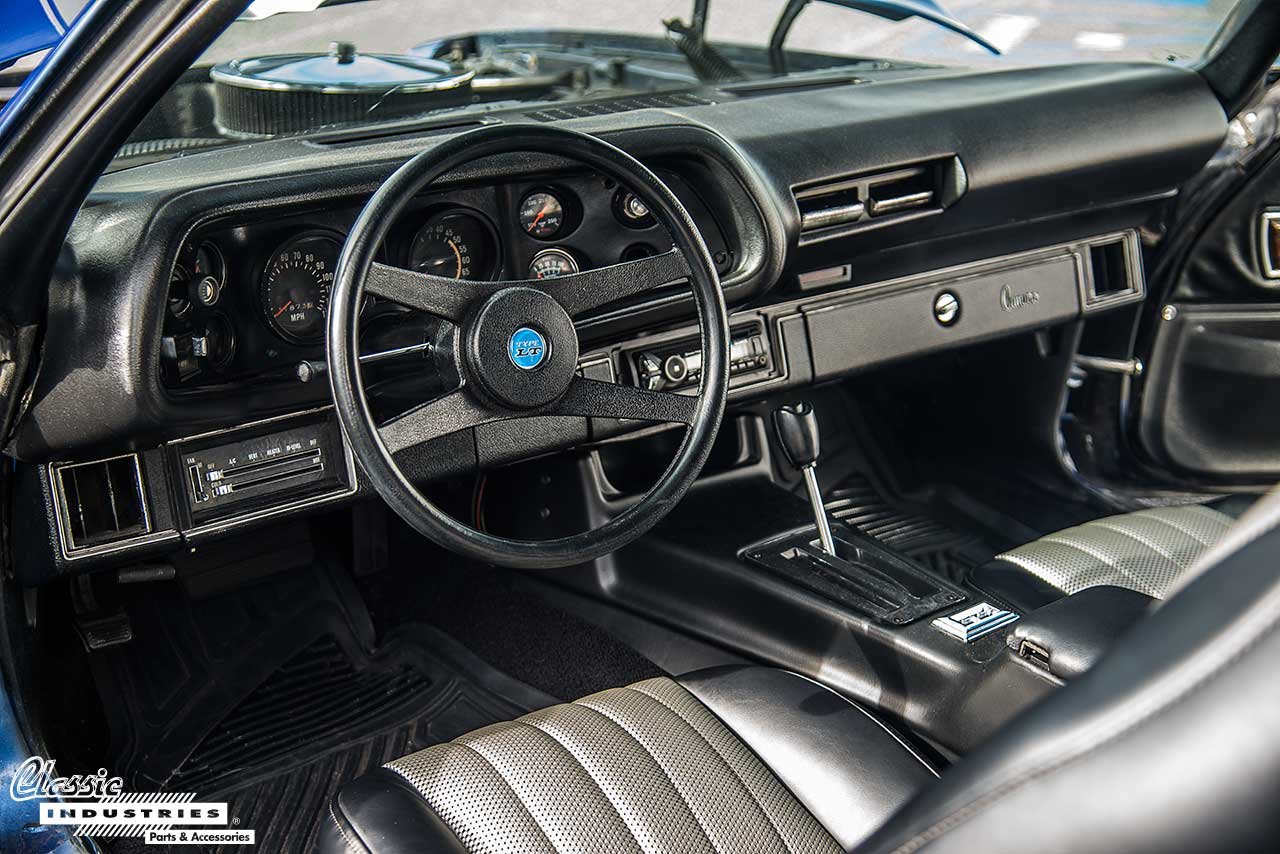 Brandyn purchased his '73 Camaro on Craigslist, and although it was already restored when he bought it, he has maintained it and worked to keep it clean. It's a Type LT — or Luxury Touring — with the split-bumper RS package. For more information on the history of the Type LT package, refer to our previous blog article.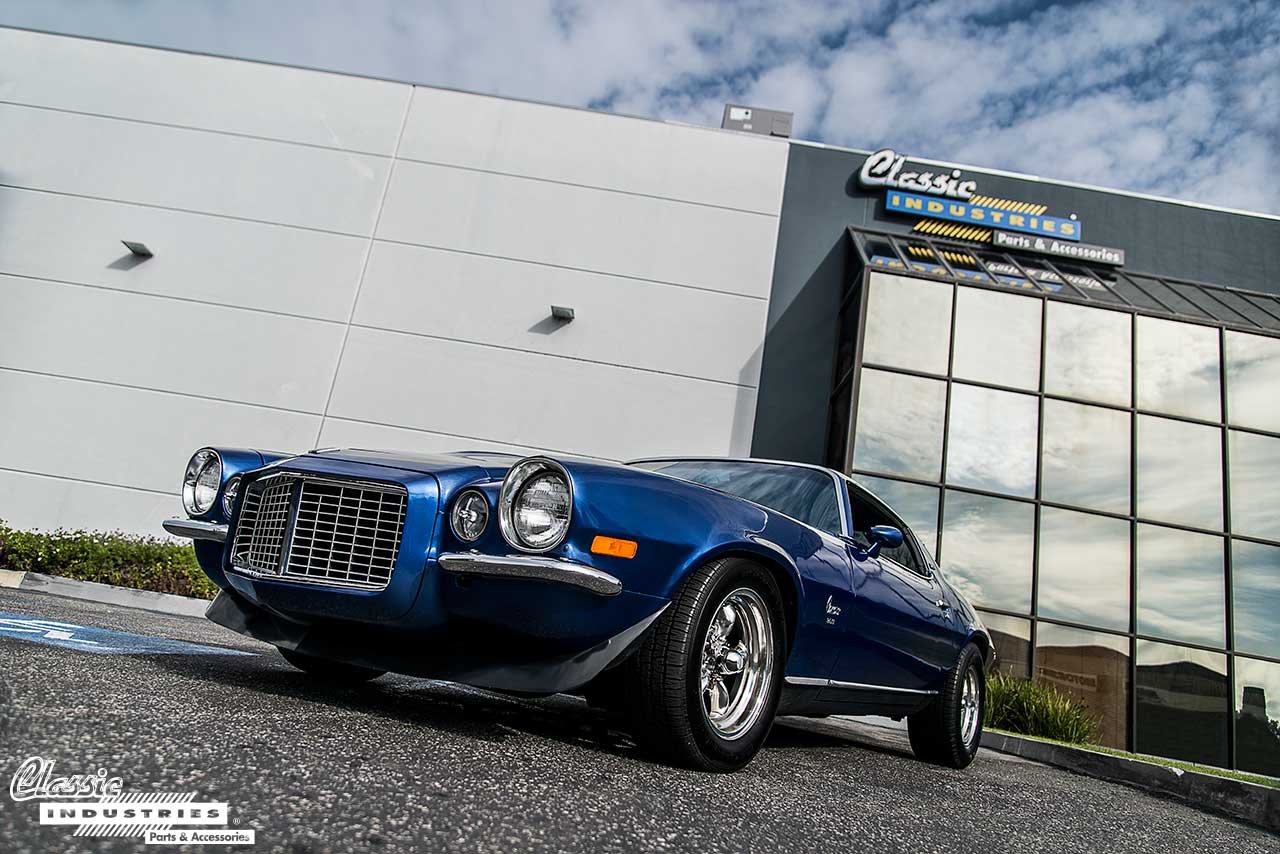 The car is painted a vibrant metallic blue with silver racing stripes across the cowl hood. It rides on chrome American Racing wheels wrapped in BF Goodrich tires. All exterior trim and components have been restored, including the Type LT sail panel emblems and bullet mirrors.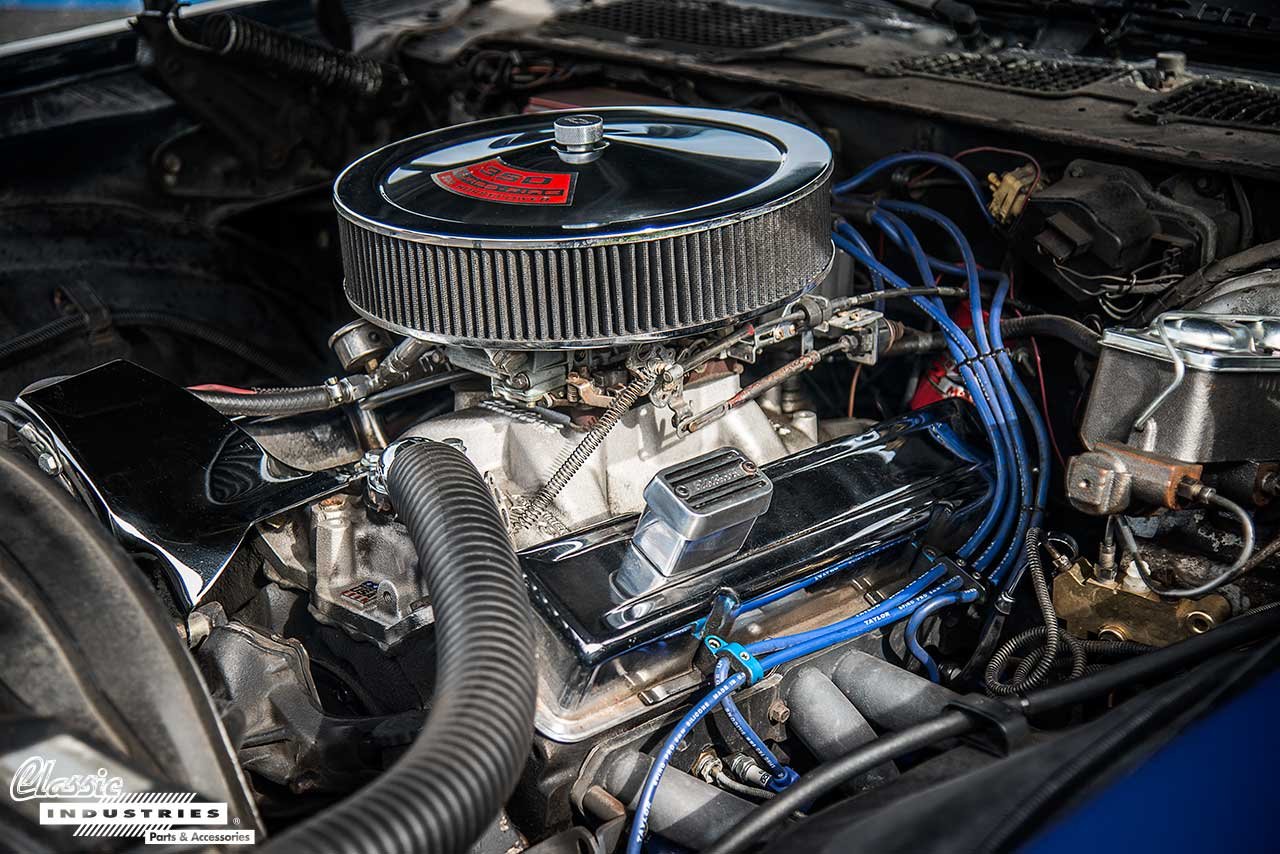 A rebuilt 350ci V8 and TH-350 automatic transmission provide enough thrust to quickly reach highway speed, and keep the Camaro reliable for daily use. The interior has also been restored, including black upholstery and the correct Type LT horn cap emblem.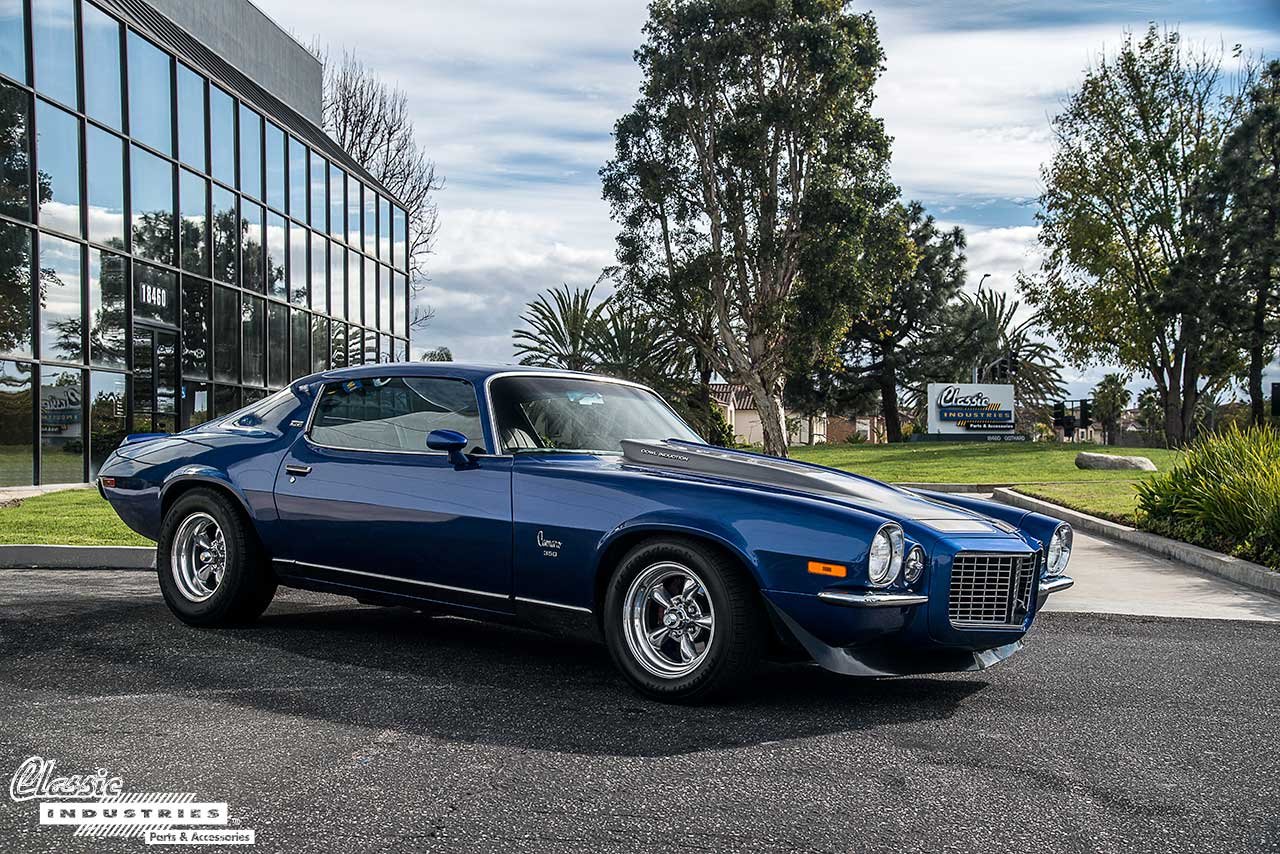 Brandyn loves being behind the wheel of his Camaro, and it's not hard to see why — it's a beautiful example of the luxury-oriented package with some performance-oriented touches that make it even more fun to drive.
If you own a 1967-2002 Camaro, Classic Industries is the place to find restoration parts, accessories, and performance upgrades for it. Click the button below to get your free full-color Camaro catalog now.