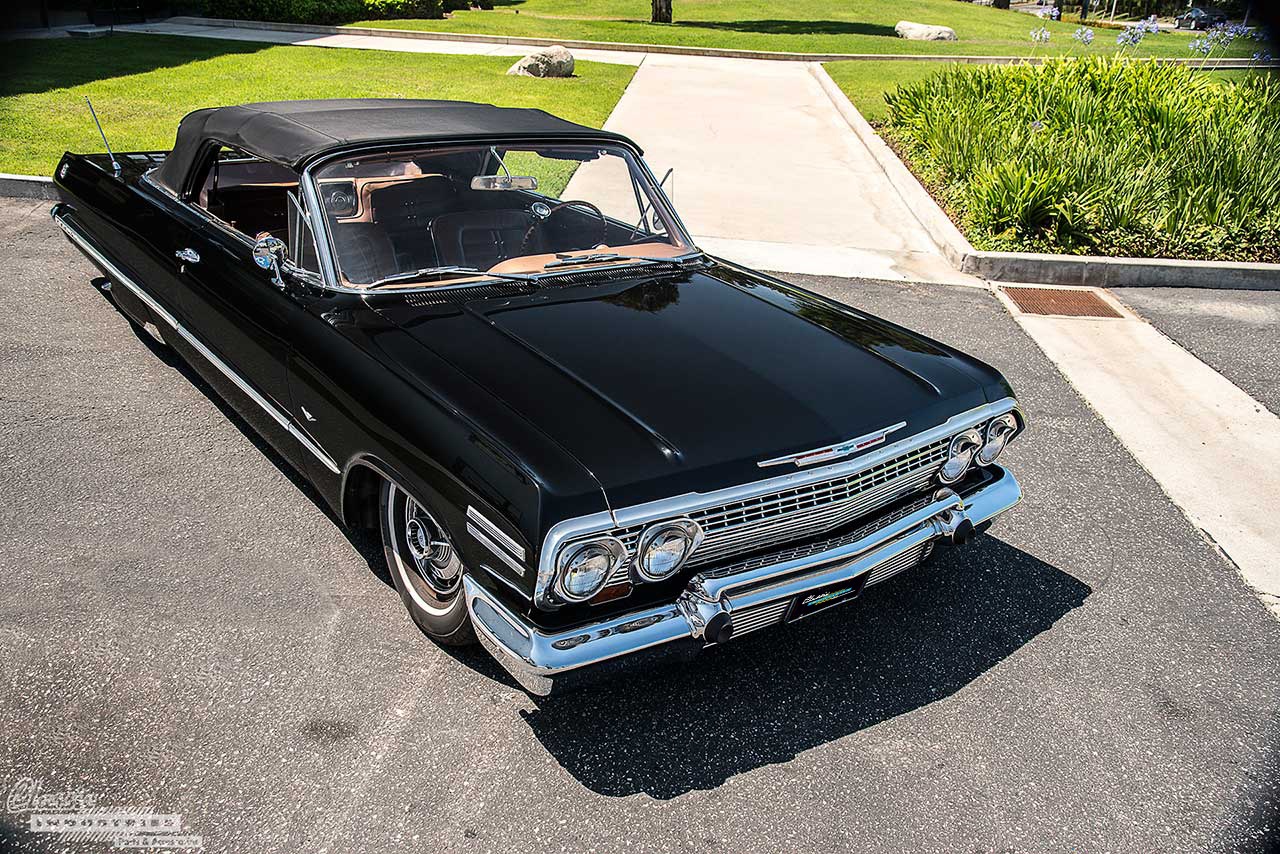 The Chevy Impala has been associated with the lowrider subculture since its inception, and it's easy to see why. With its long, elegant body, abundant chrome trim, powerful V8 engine options, and smooth ride, the Impala was born to cruise and look good doing it. Hydraulics have always been popular in the lowrider scene, but the development of modern air suspension systems provides a smooth-riding alternative to hydros.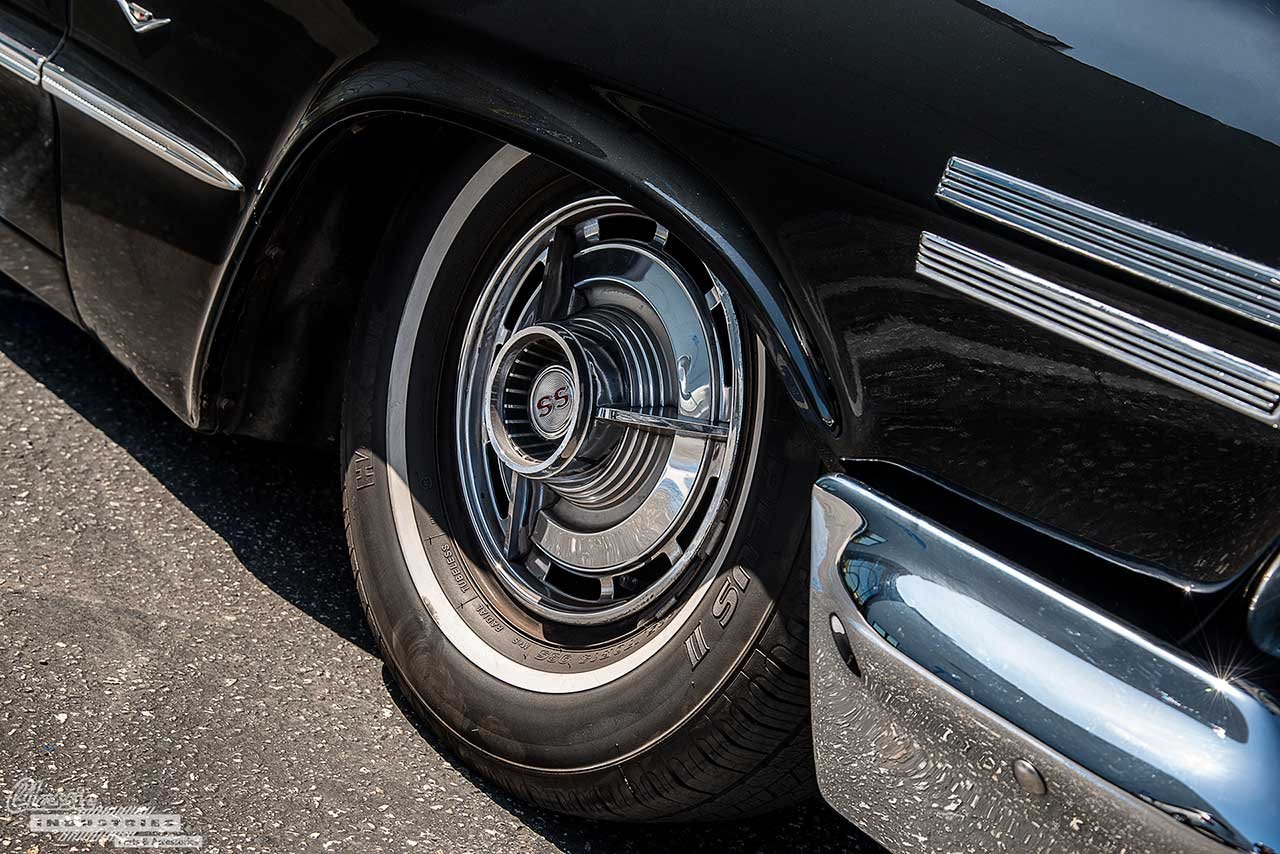 With an air suspension system, an onboard compressor feeds airbags at each corner. The pressure can be adjusted with physical switches or an electronic controller to raise or lower the vehicle on demand. This allows for precise adjustment of ride height. Also, with the bags aired out a little, the car can glide over bumps with smoothness that's tough to match with traditional leaf or coil springs.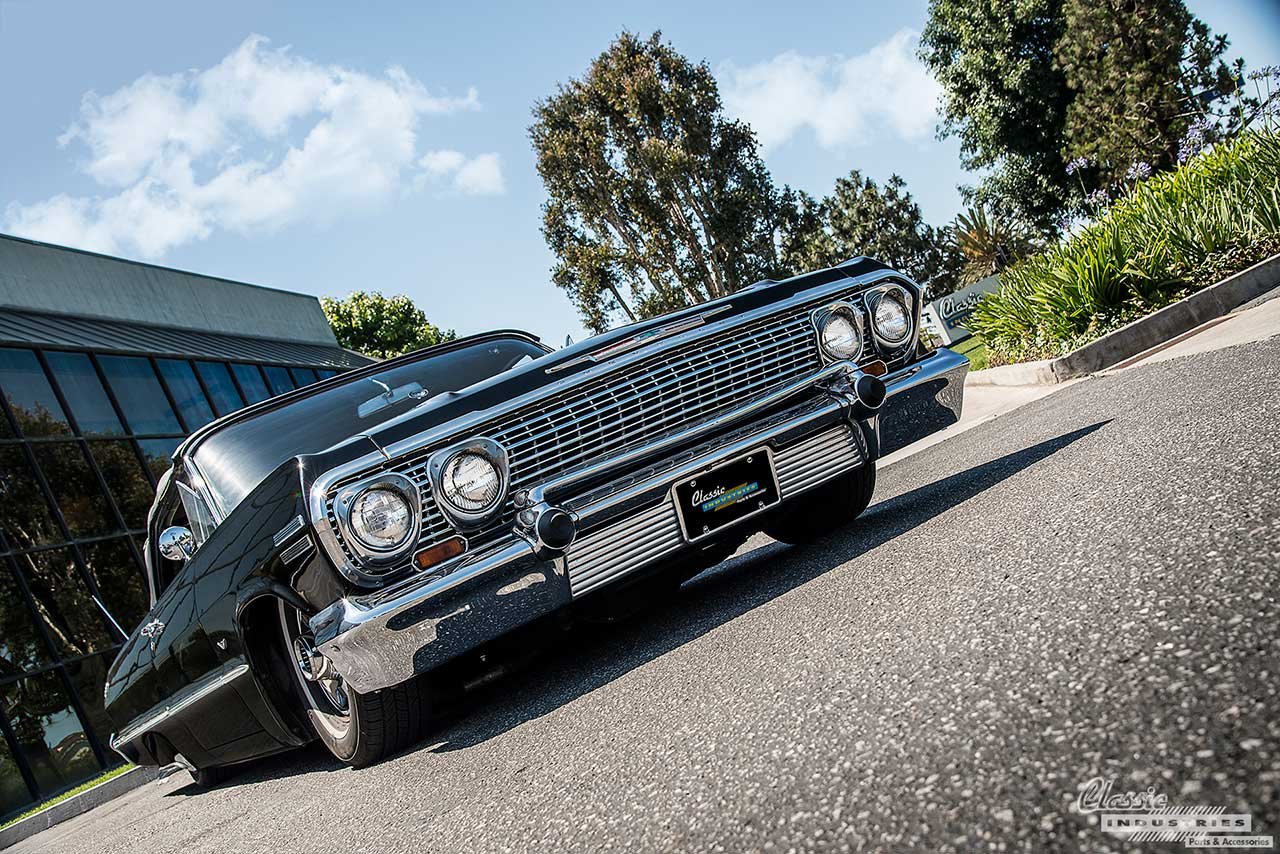 This 1963 Impala SS convertible belongs to Gabriel Martinez, of Los Angeles, California. This original California car is equipped with a full aftermarket air suspension, which had already been installed when Gabriel bought the car in 2009. However, it was leaking air at that time, so Gabriel replaced all four bags with new units. This solved the leak and let the car cruise smoothly again.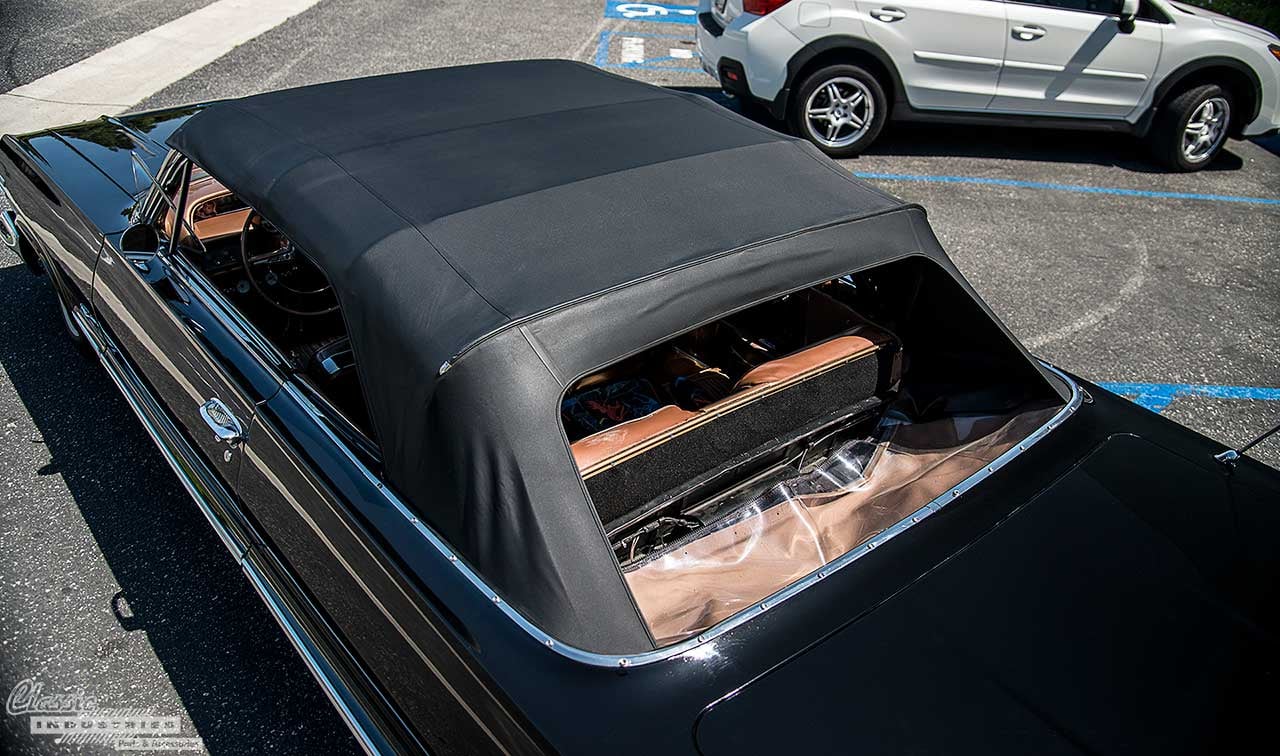 Gabriel also installed a disc brake conversion kit to improve the '63 Impala's stopping distance, and repainted the exterior in a fresh coat of gloss black. Otherwise, the car was in pretty good shape, so he has simply maintained it and replaced small parts as necessary.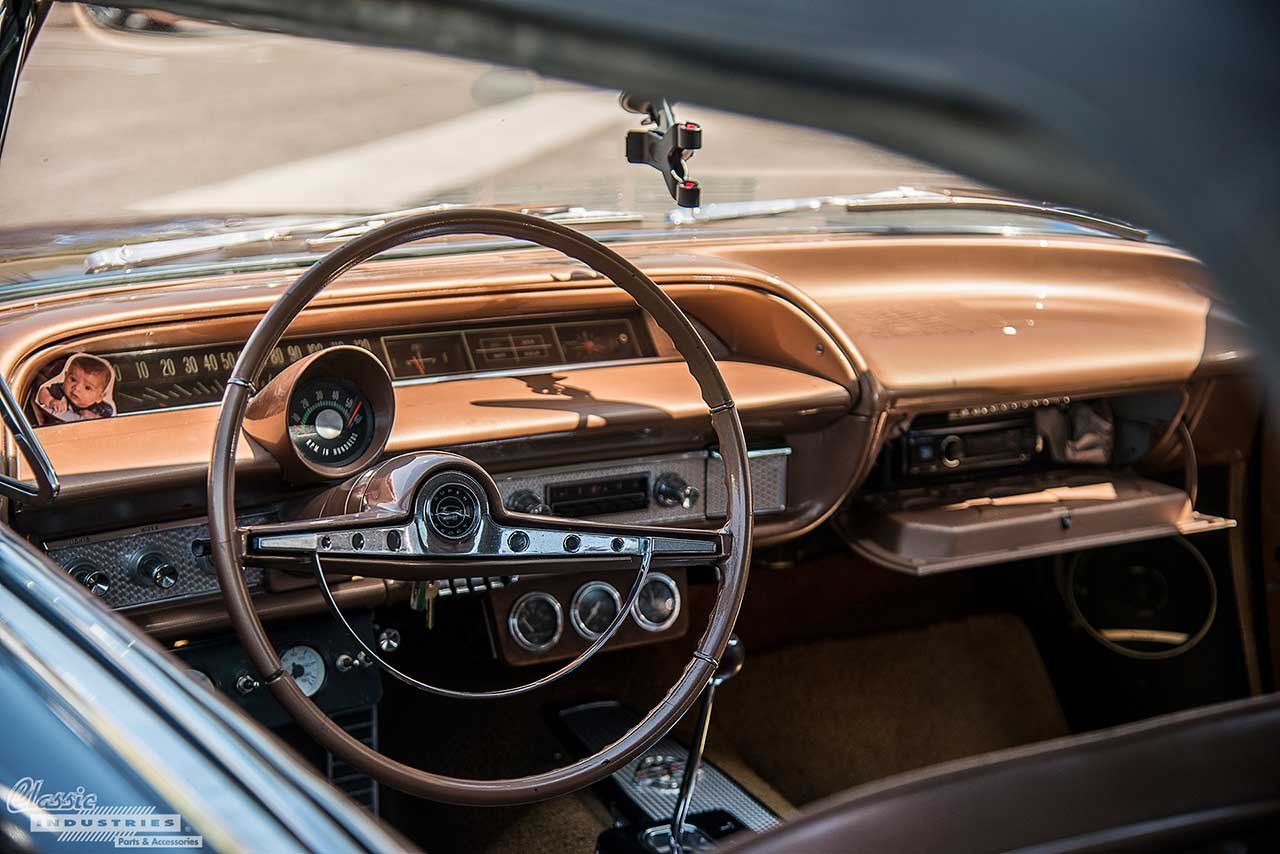 With the top down, the sun shining on Venice Beach, and the 283ci V8 purring away, this Impala makes for a great cruiser. Gabriel tells us he takes it out as often as possible, and always enjoys the appreciation this bagged Impala gets from bystanders.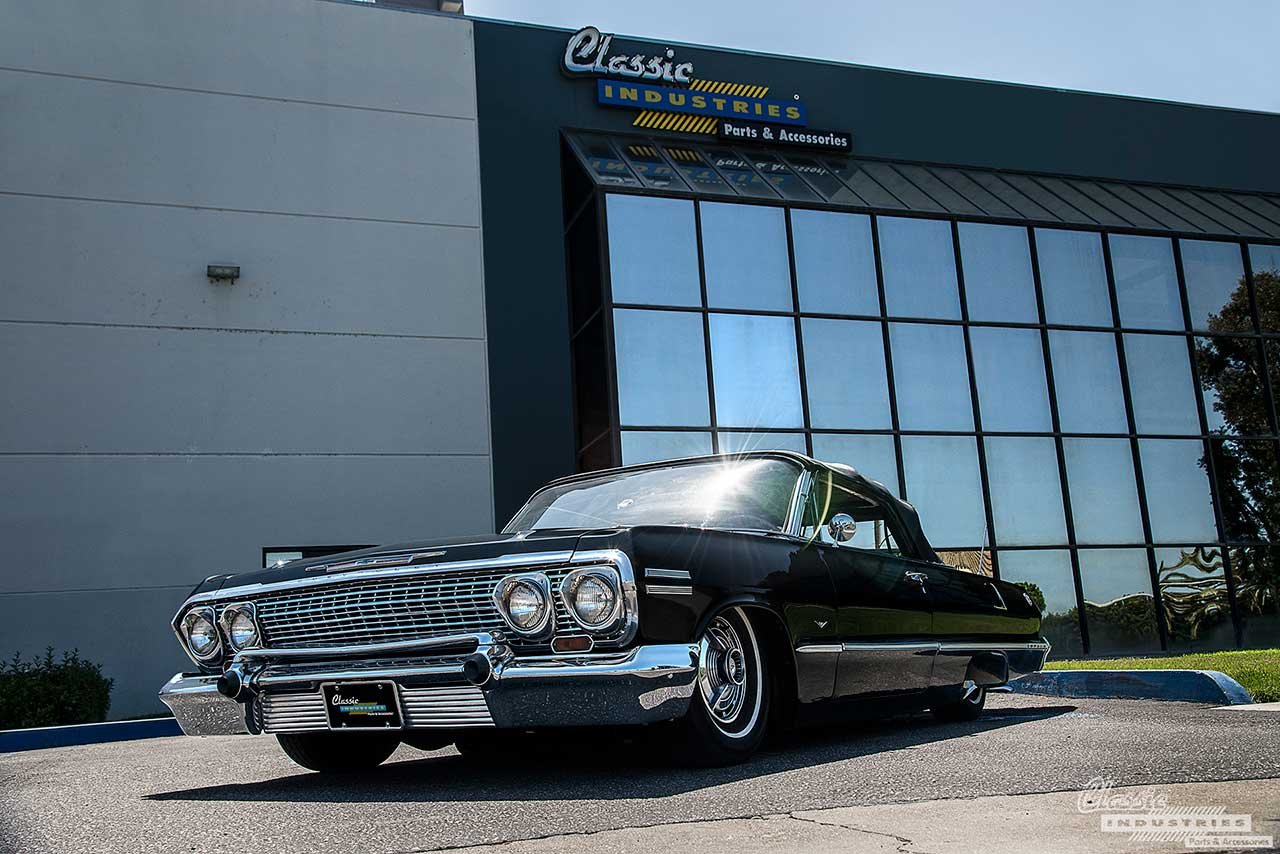 If you own a classic Chevy Impala, Bel Air, Biscayne, Caprice, or other Full Size model, Classic Industries has the parts you need -- whether it's slammed on airbags, lowered slightly, or restored to stock condition. Click the button below to get a free full-color Impala restoration parts catalog.