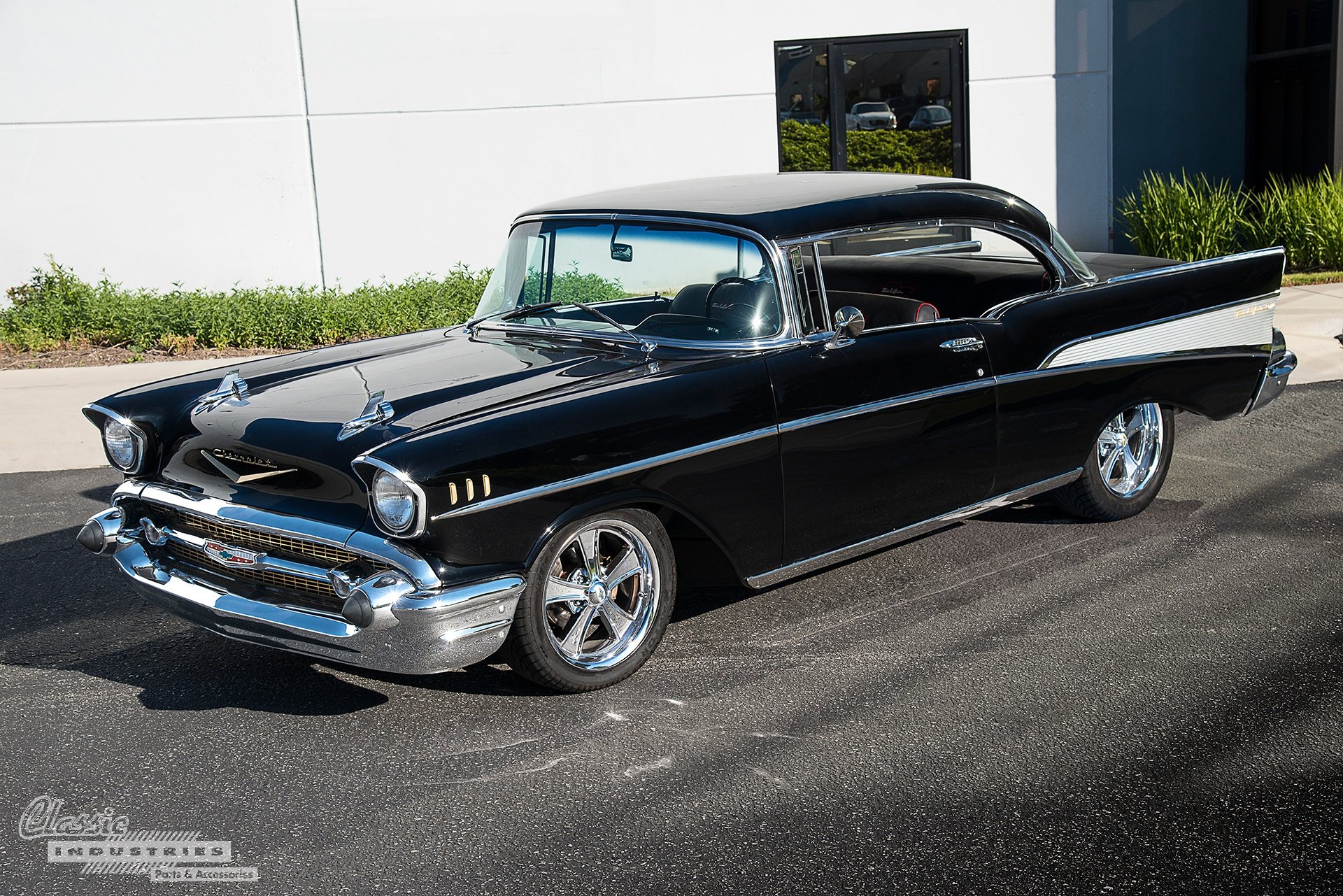 The 1957 Bel Air is one of the most iconic and recognizable cars of all time. Its sleek exterior, aircraft-inspired styling touches, and abundant chrome trim have caused this model to be featured on countless TV shows, movies, album covers, and posters. Chevrolet made a lot of cars in 1957, but when someone mentions a "'57 Chevy", this is almost always the model they're referring to.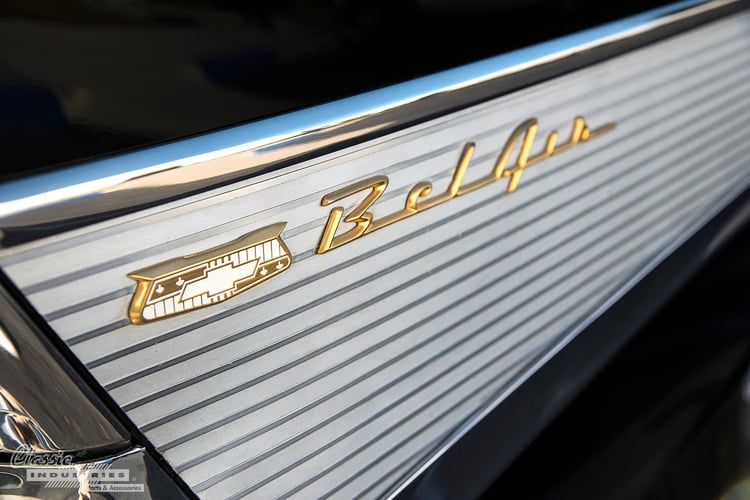 This particularly clean '57 Bel Air belongs to Rey Padilla, of Garden Grove, California. Rey is no stranger to automotive restoration, since his day job is running an auto body shop. He tells us he also has a 1968 C10 pickup painted Hugger Orange, with an undercarriage that's accented by many custom chrome parts.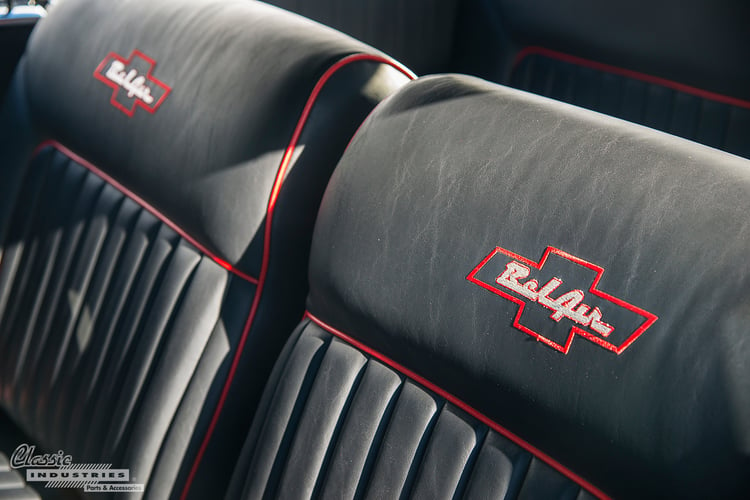 Rey has owned this '57 Bel Air for many years, and fully restored it during that time span. The exterior was painted elegant gloss black, and all trim and emblems were replaced. The car rides on a lowered suspension and 5-spoke billet wheels.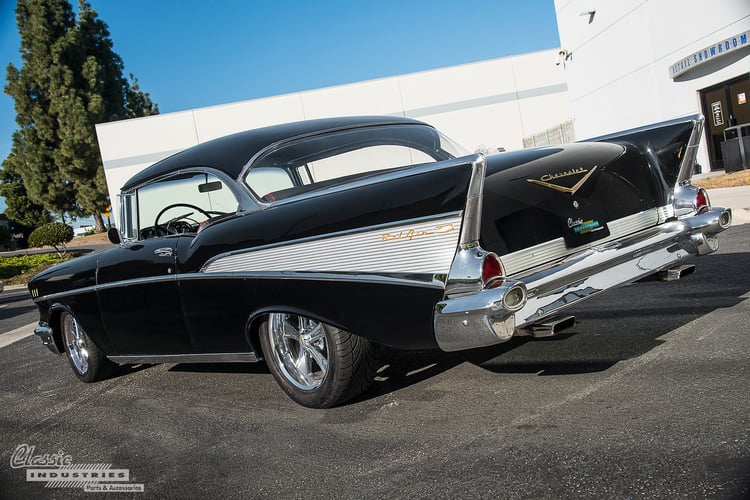 The car's interior has been refinished in black leather, with red piping and Chevy bow ties accenting the seat upholstery. A floor shifter is linked up to a four-speed manual transmission, which is driven by a 350ci V8 under the Bel Air's long hood.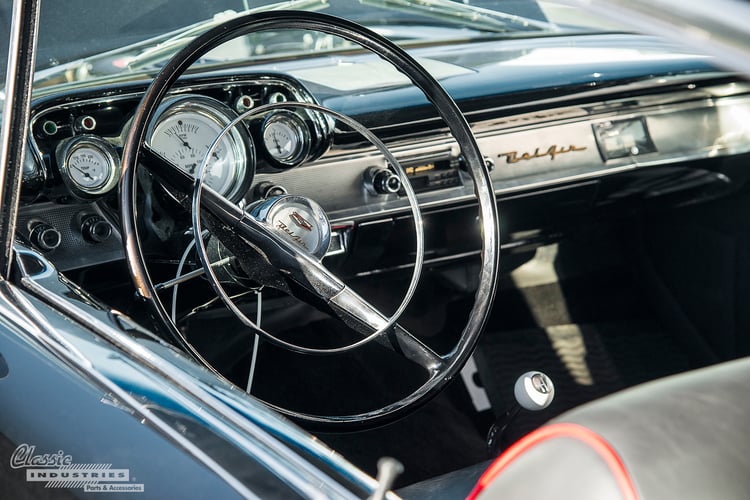 Rey tells us he drives the 1957 Chevy almost every day. It serves as a conversation-starter about his auto body shop, and it's also a blast to drive. When he needs parts for his Bel Air, C10, or customer cars, he stops by the Classic Industries retail showroom to pick them up.
If you own a classic 1955-57 Chevy, whether it's a 150, 210, Bel Air, or Nomad, Classic Industries has all the parts you need to make it look and run its best. Click the button below to download a free Tri-Five Chevy parts catalog.