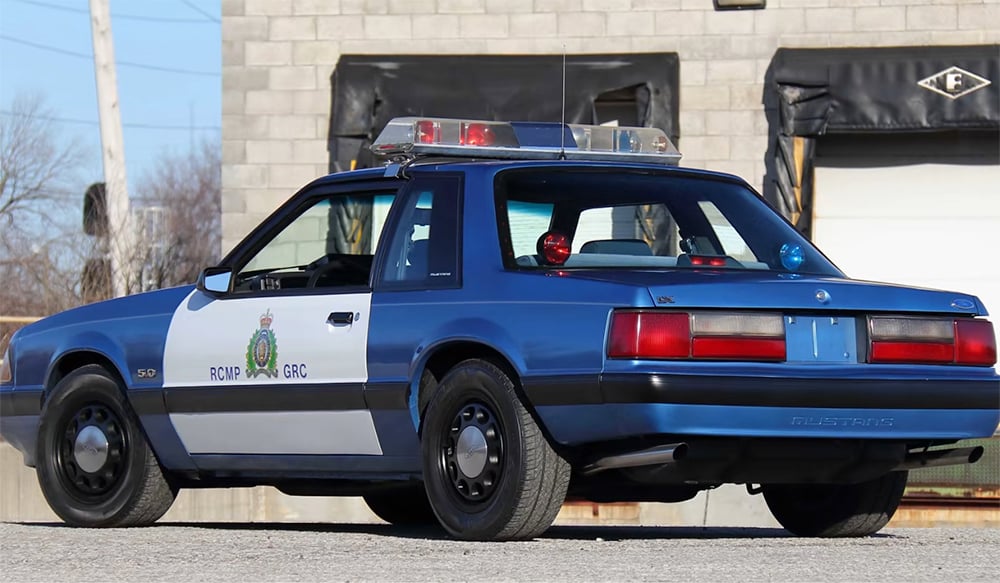 If you've ever owned or even considered buying a 1987-93 Fox Body Mustang, you know one of the biggest cosmetic issues with these cars is the dry-rot that attacks the quarter windows. These window assemblies are infamously surrounded by what is typically a faded, pitting, and often separating seal around the outer edge.
1987-93 Ford Mustang Notchback Quarter Windows - Part #

A29710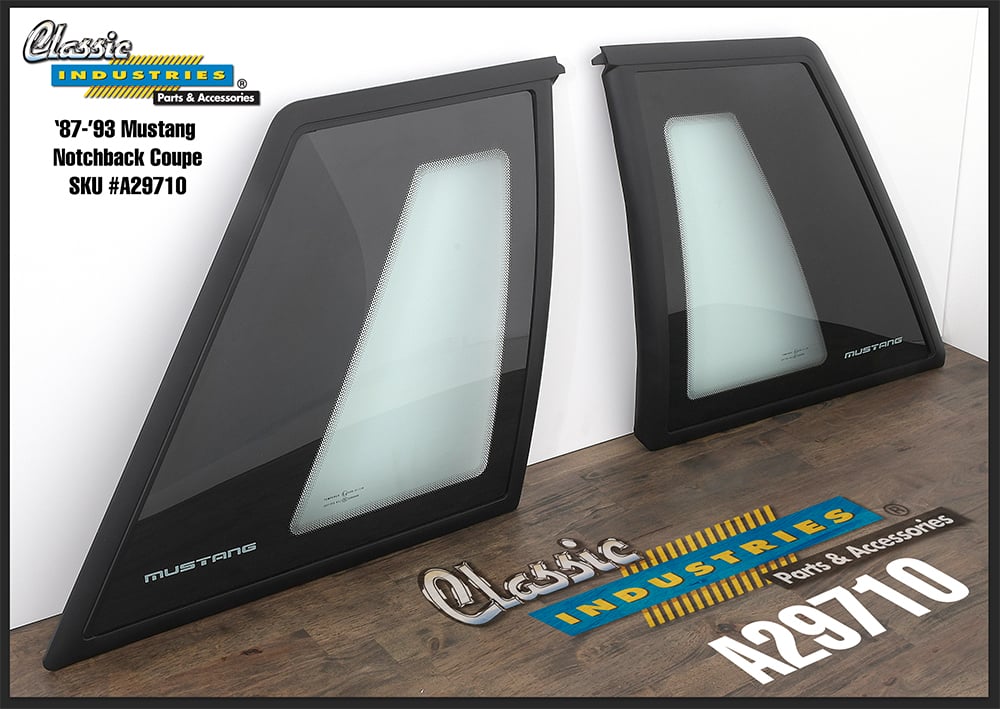 For the 1987 model year, Ford ditched the sunken-in glass and louvers in favor of flush-mounted glass with an over-molded rubber seal. While this style ushered in a look that would come later in the 90s, the quarter windows have proven to be a weak point for any Fox that has spent time outside in the elements. Except for the rare cases where a car was stored in a climate-controlled environment, it's safe to say that nearly all Fox Bodies have suffered from quarter window dry-rot.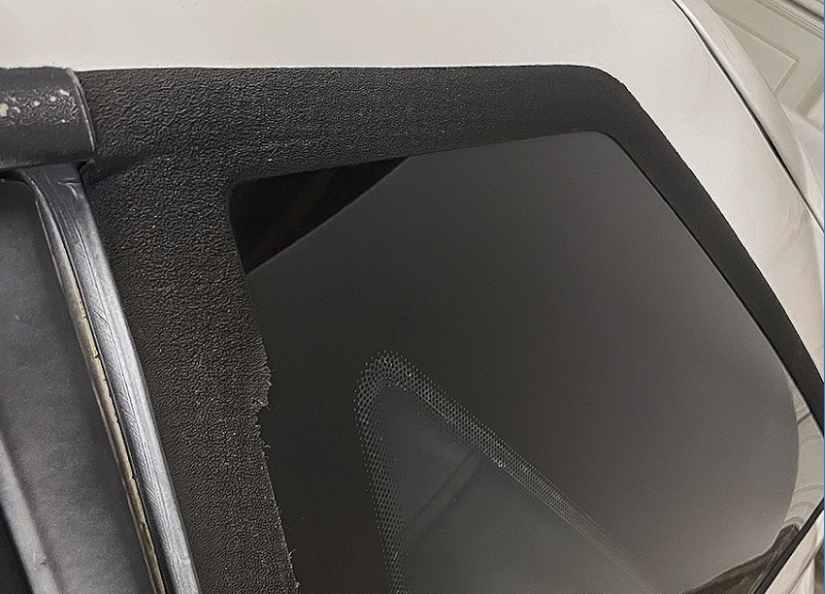 Above: If your original hatchback Mustang quarter window trim looks like the one shown here, some new window assemblies are definitely in order. See part# A49037.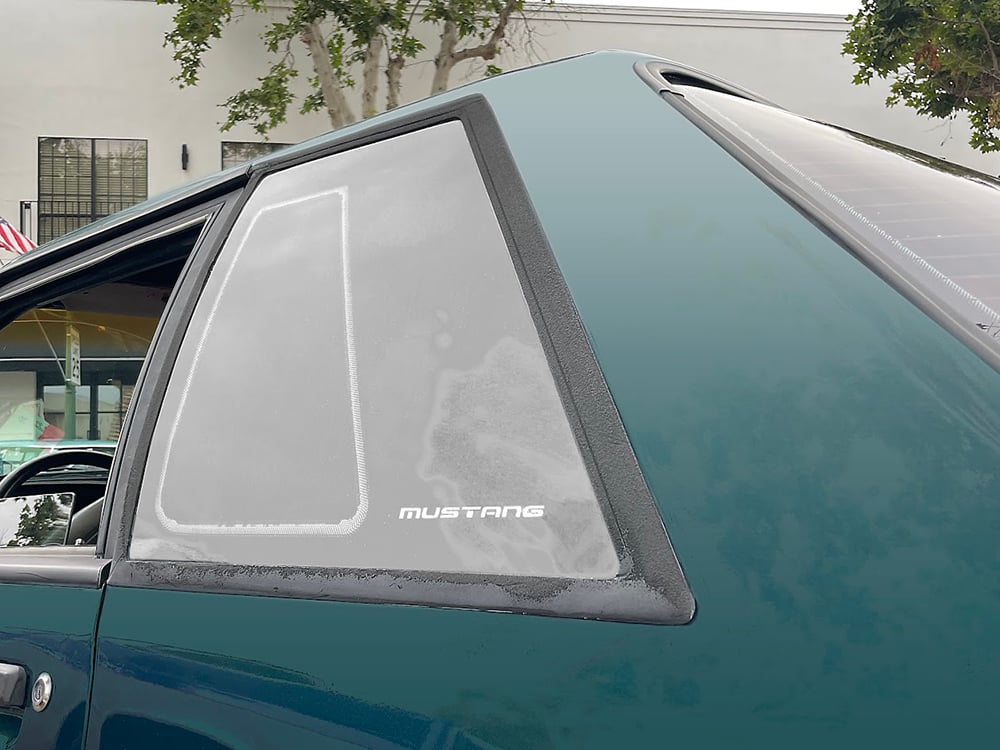 Above: If your Fox Mustang notchback has quarter windows that look like this, it's time for a replacement. The lead photo is of a 1989 Mustang SSP Police Car, or more specifically a RCMP vehicle (Royal Canadian Mounted Police.) It's one of 32 SSP coupes that the RCMP ordered for their fleet.
And up until recently, Mustang enthusiasts had just a few options in dealing with this issue… You could hunt for NOS or less-fatigued OEM windows, you could send out your original windows for an expensive and lengthy restoration, or you could hide the weathered eye-sore with an aftermarket molding cover.
Classic Industries is happy to announce we've got the best solution for crusty old Fox Body quarter windows – we now have bolt-in replacements in stock and ready to ship for both notchback and hatchback Mustangs! While the replacement hatchback windows have been available for some time, a fresh batch of notchback windows have just arrived after months of refining by Daniel Carpenter Mustang Parts.
The notchback quarter windows are manufactured to factory specifications with the correct over-molded urethane seal, "Mustang" script in the lower corners, and screened on "Tempered" and "DOT" markings. The windows, officially licensed by Ford, also feature the correct "frit" pattern with pre-installed mounting studs. The hatchback windows have many of the same features as the notchback windows, but do not include the original style MUSTANG script in the corners.
Find Fox Body Mustang Parts at Classic Industries
With a recent surge in enthusiast interest and a new wave of aftermarket support coming for the beloved Fox Bodies, it's no surprise that 1979-93 Mustang values have been on the rise. And the time has never been better to invest a little time replacing or upgrading the worn parts on your Fox to keep your Mustang looking and performing its best. You can shop our wide selection of Fox Body Mustang parts here or request a free catalog by clicking on the button below.
More Mustang Articles in the Classic Industries Archives
If you enjoy reading about and learning more about America's first pony car as much as you do seeing, driving, racing, working on, and showing them, check out these other enjoyable reads: