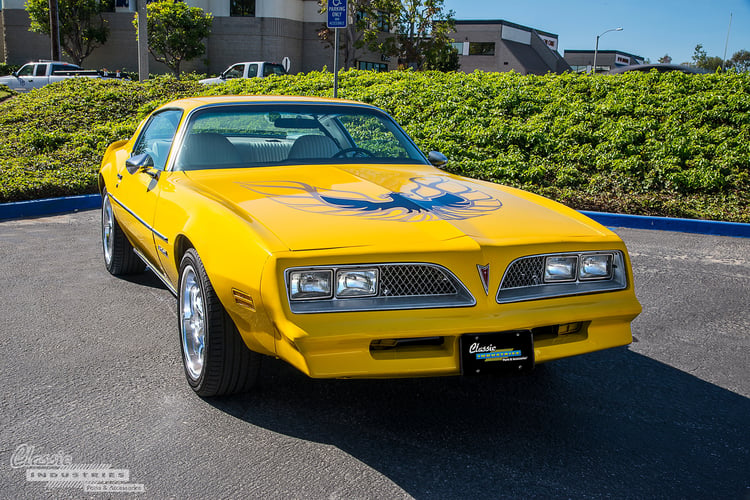 When you own a classic car with sleek body lines, glistening chrome, and a roaring V8 engine, it's bound to turn some heads as you drive around town. You're not driving a beige Camry, after all. So why not take it to the next level, and throw subtlety aside completely? That's what Onesimo Lopez, of Santa Ana, California, did with his 1977 Firebird project.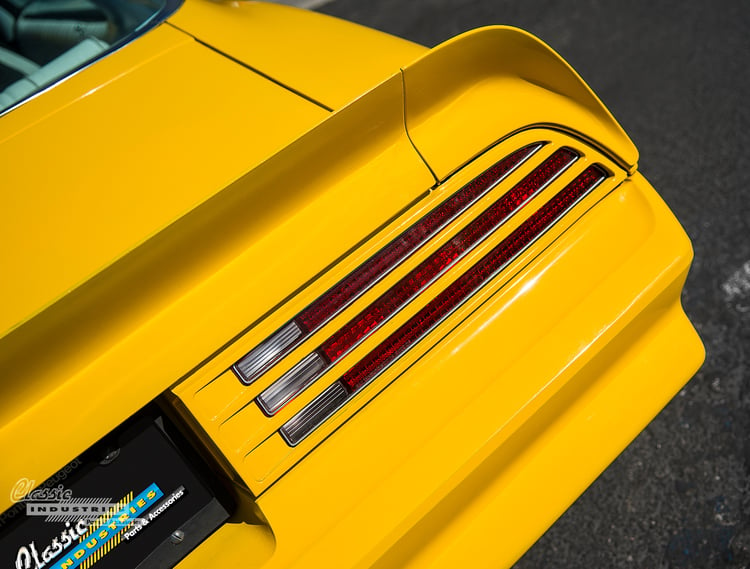 The first thing you'll notice about this '77 Firebird is its vibrant yellow paint. Onesimo owned a '70 Firebird many years ago, and always wanted another, so he bought the car seen here. However, it was in very rough condition, so it needed a full restoration inside and out.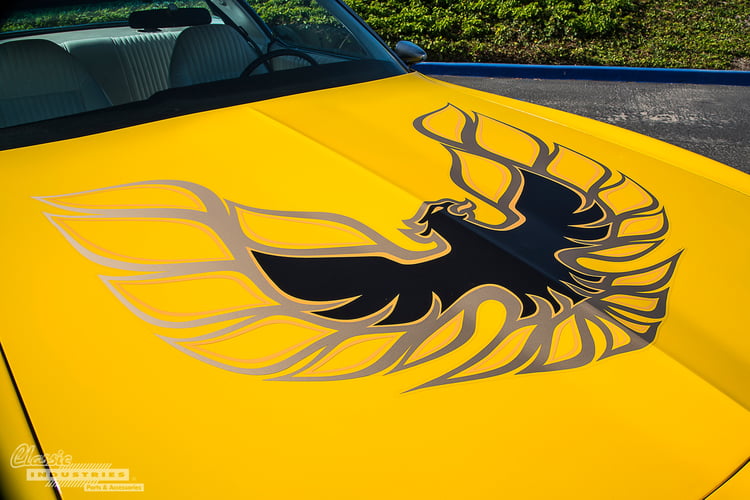 When it was time to repaint the Firebird, Onesimo chose this very eye-catching shade of yellow, and topped it off with a black and gold hood bird decal. He also added a set of chrome 5-spoke wheels for a little extra flair.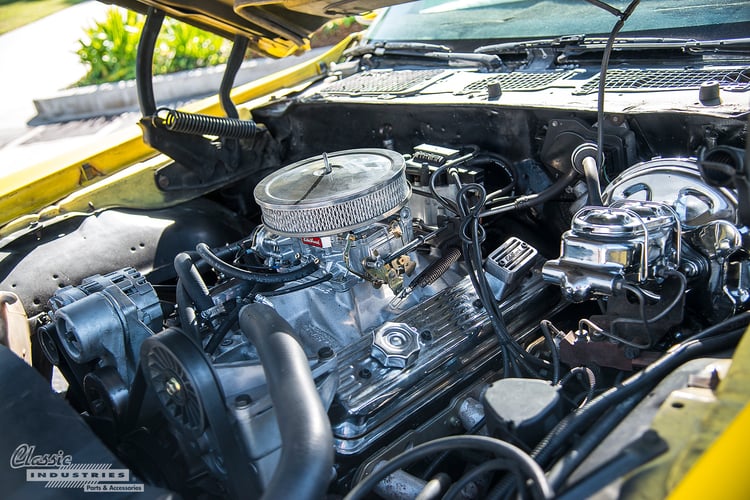 This Firebird was originally a 6-cylinder car, but Onesimo swapped out the old engine for a rebuilt 350ci V8 and TH-350 automatic transmission. This combination gives the car the rumble and acceleration to match its eye-catching appearance.
Onesimo says he performed most of the restoration work on the car by himself, and picked up the interior and exterior parts he needed from the Classic Industries Firebird parts catalog. If you need parts for your Firebird or Trans Am project, click the button below to get your free copy of the catalog!