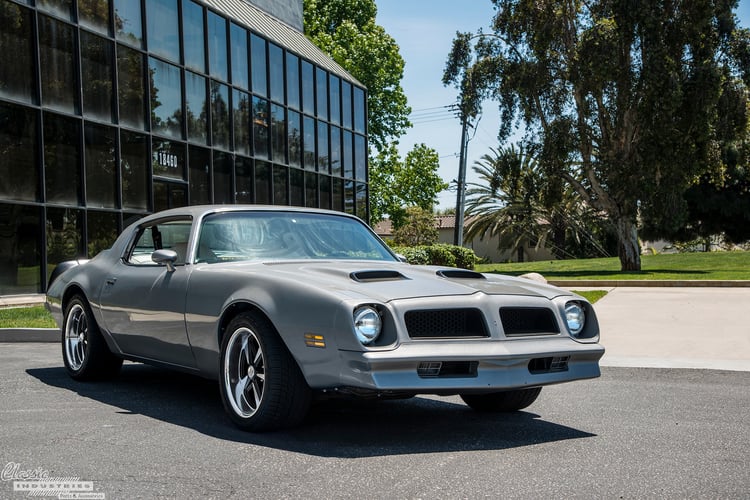 California is a friendly environment for classic cars due to its mild and sunny weather conditions year-round. Snow, ice, and salted roads are virtually nonexistent, and even rain is a rare phenomenon. This means that the Golden State is a great place to find survivor vehicles that have been preserved in excellent condition since the day they rolled off the production line.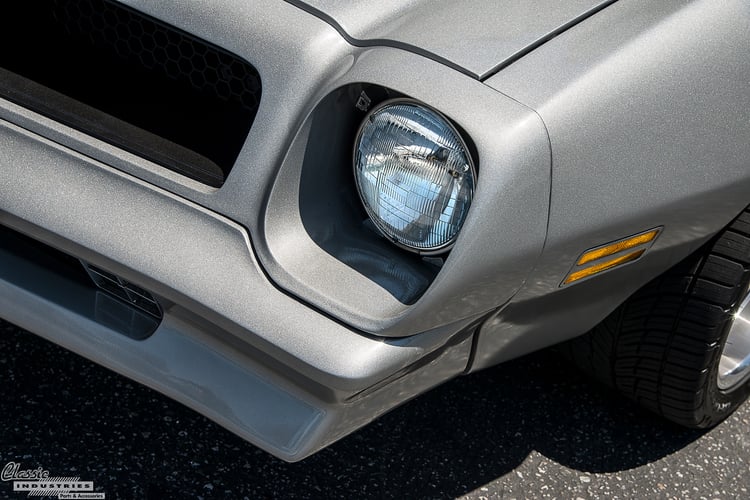 The 1975 Pontiac Firebird seen here belongs to Michael Beers, of Tustin, California. Michael says the car has spent its entire life in his home state, and that he bought it in 2016 in northern California. Although it was in good condition at that time, it still needed some work, as you might expect from a 40+ year-old car.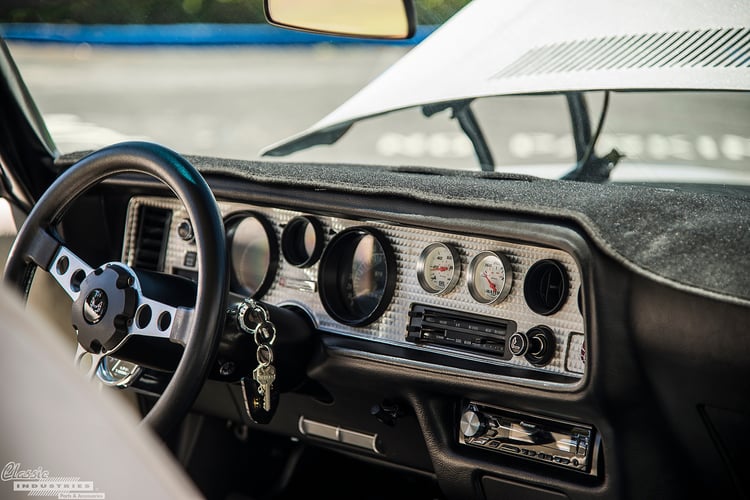 Michael set out to restore his 1975 Firebird inside and out, and also add a few modifications to take its performance to the next level. This started with a GM Performance Fast Burn 385 crate engine, a 385ci small-block V8 with Fast Burn heads. The engine was fitted with upgraded ignition and fuel system parts, as well as ceramic-coated headers and a free-flowing exhaust. A TH-350 automatic transmission sends power to the rear wheels.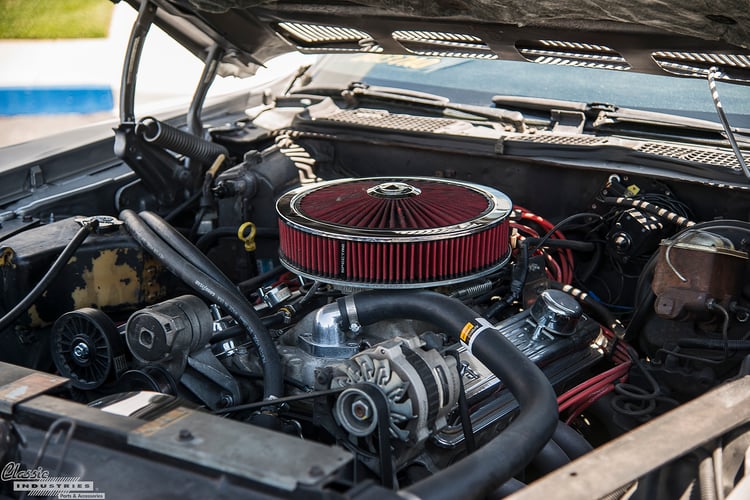 The exterior of Michael's Firebird was repainted in subtle Gray Steel Metallic paint, which highlights the car's sleek lines. The front end was converted to resemble a 1976 Firebird, with a smooth bumper cover, grill, and hood. A set of two-tone U.S. Mags wheels was also installed, along with BF Goodrich tires.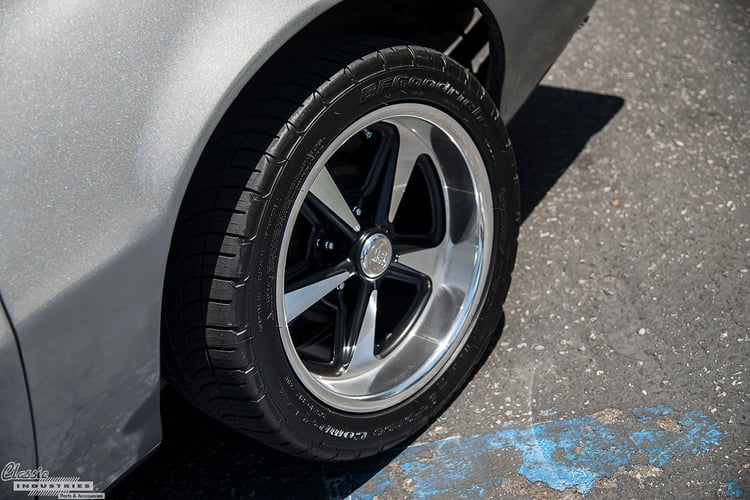 Michael says that many of the parts on his 1975 Firebird were sourced from the pages of the Classic Industries Firebird parts catalog, and that he will continue to stop by our Retail Showroom when he needs restoration, maintenance, and performance parts. In its current state, the car makes for a great weekend cruiser, and its potent 385 crate engine roars to life when Michael puts his foot down.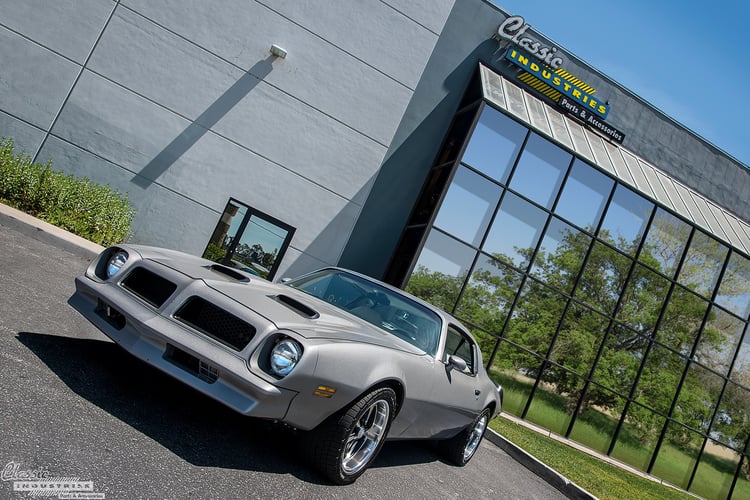 If you own a Pontiac Firebird or Trans Am, be sure to check out the huge selection of parts that are available through the Classic Industries catalog. Click the button below to get your free full-color Firebird parts catalog.