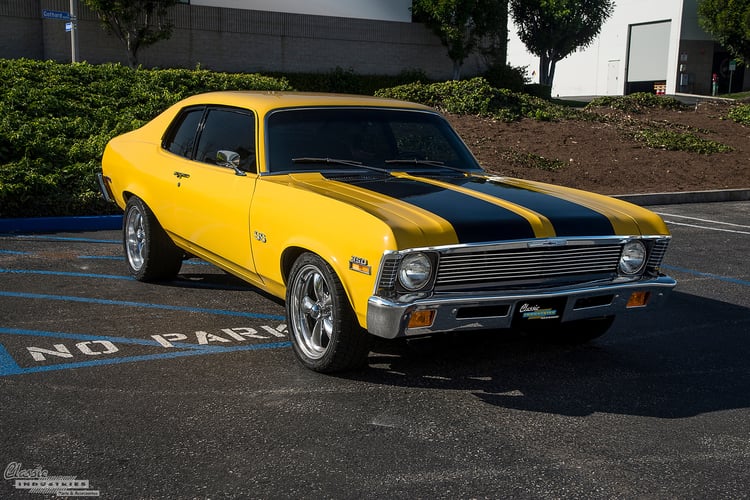 If someone mentions owning a "hybrid" vehicle, most people assume it's a Prius or some other ordinary commuter car powered by a combination of gasoline and electricity. However, the term actually represents anything made by combining two different elements. So in a broader sense, a hybrid build can also be a vehicle that blends visual elements rather than powertrain components. Case in point: this 1973 Nova SS might not look like a '73 at first glance, since it features a front-end conversion with parts from the previous model year.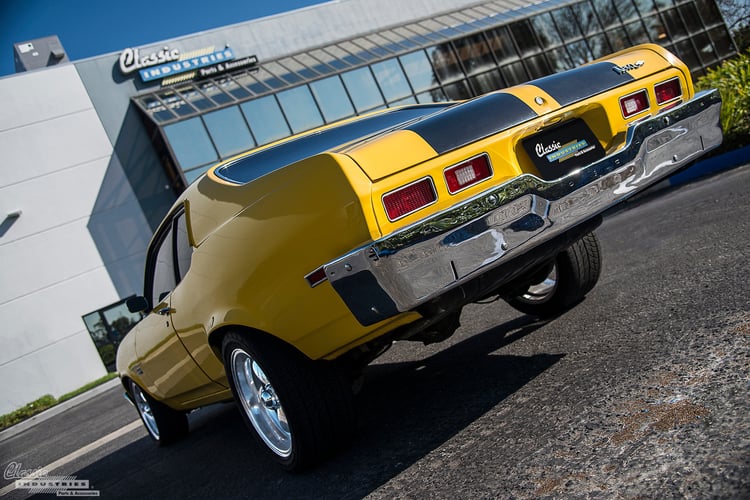 The '73 Nova pictured here belongs to Cesar Perez, of Tustin, California. Cesar tells us he purchased the car from the widow of its previous owner, who had unfortunately passed away. After buying the Nova, Cesar set out to restore it and add a few touches of his own along the way.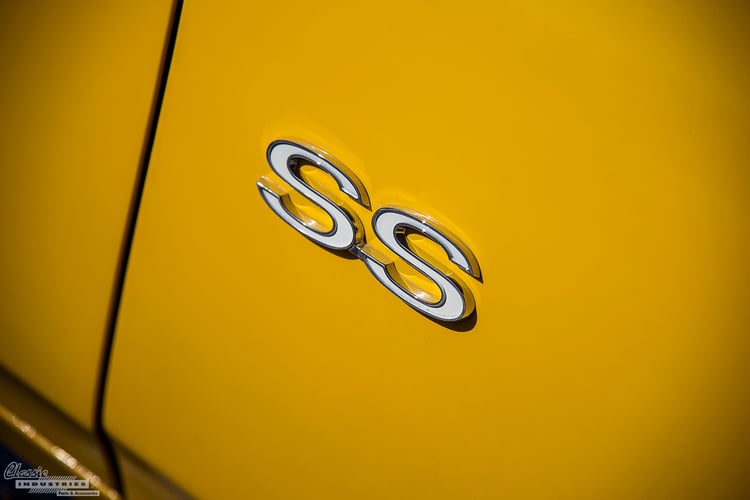 Over the course of six months, Cesar worked tirelessly to restore the Nova. Since he preferred the front end styling of the '72 model, he set out to convert the entire front end of his Nova to resemble that model year. This meant purchasing reproduction parts including a 1972 Nova hood, grille, moldings, headlamps, park lamps, and bumper.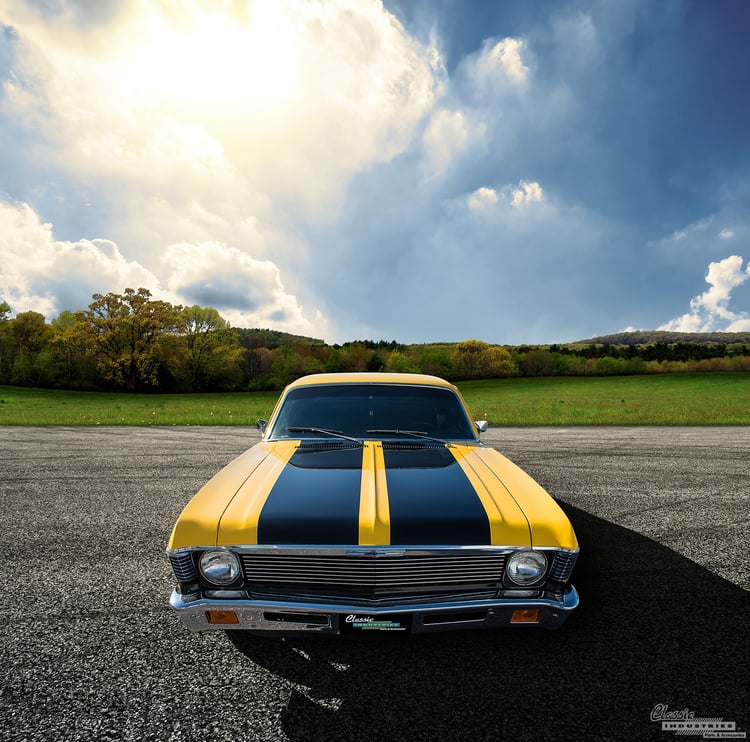 After installing all the 1972 Nova front end parts onto his '73, Cesar had the whole car painted a vivid yellow, and added black stripes on the hood and trunk lid. For extra visual appeal, he added a set of staggered five-spoke American Racing wheels.
This Nova is powered by a 383 stroker small-block V8, which puts down more than enough horsepower to smoke the rear tires. Cesar also likes rowing through the gears in his muscle car, so he installed a 6-speed manual transmission to make his Nova that much more fun to drive.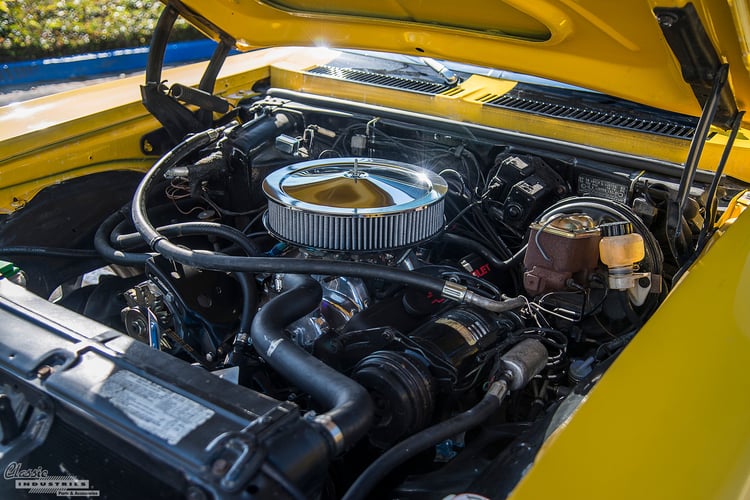 Cesar takes his '73 Nova out for a spin regularly, and although he's often asked what year it is, he enjoys the opportunity to share the details of this "hybrid" restoration. If you own any Chevy II or Nova model made between 1962 and 1979, Classic Industries has a large selection of parts and accessories for each of these model years. Click the button below to see the parts we have to offer for your Nova.