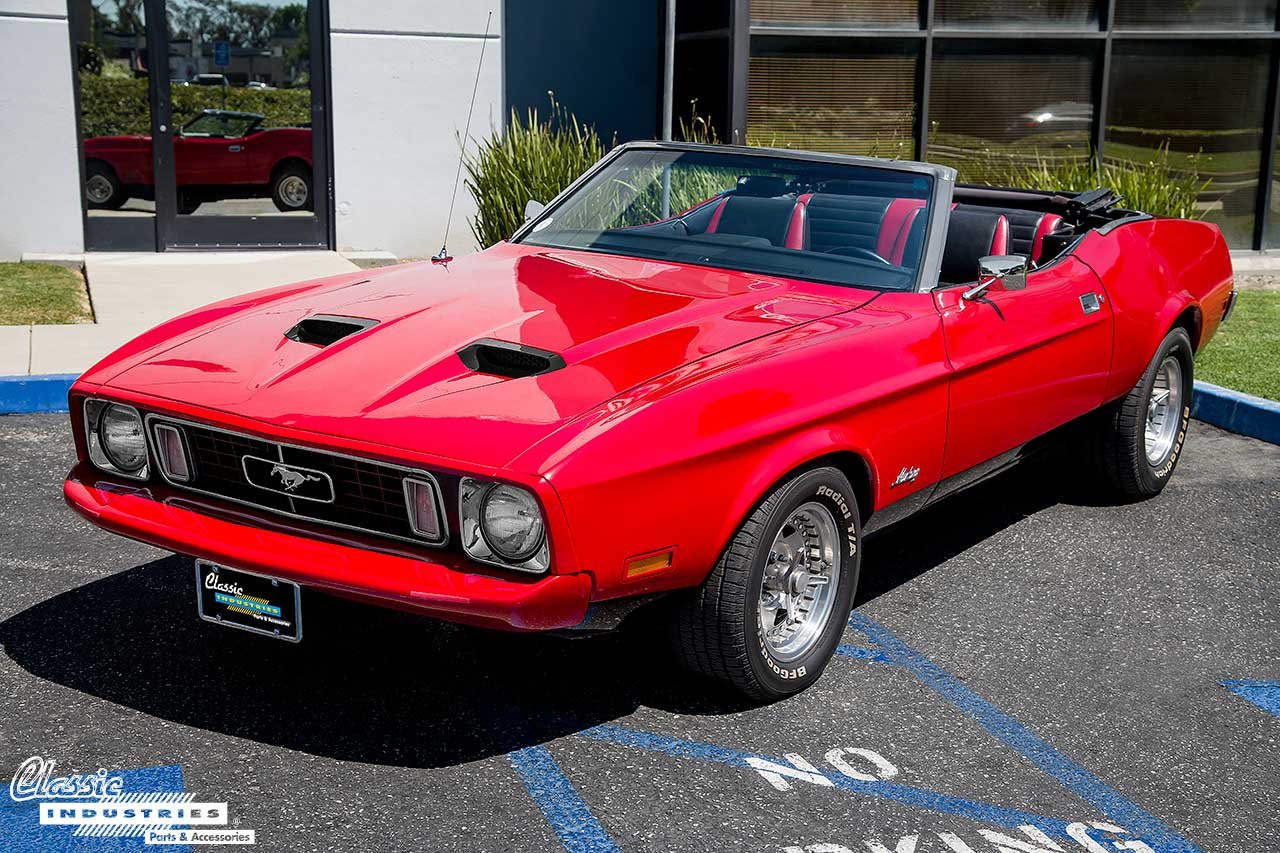 Many of us have owned classic cars and have eventually been forced to sell them, only to regret that decision years or decades later. For Omar Palacios, of Orange, California, that long-lost car was a 1985 Mustang 5.0 with T-tops. Many years after selling his first Mustang, he found himself browsing used car listings on Craigslist, and stumbled upon the 1973 Mustang convertible seen here. Omar and his wife Moriah immediately drove out to see the car in person, and soon decided they had to buy and restore it.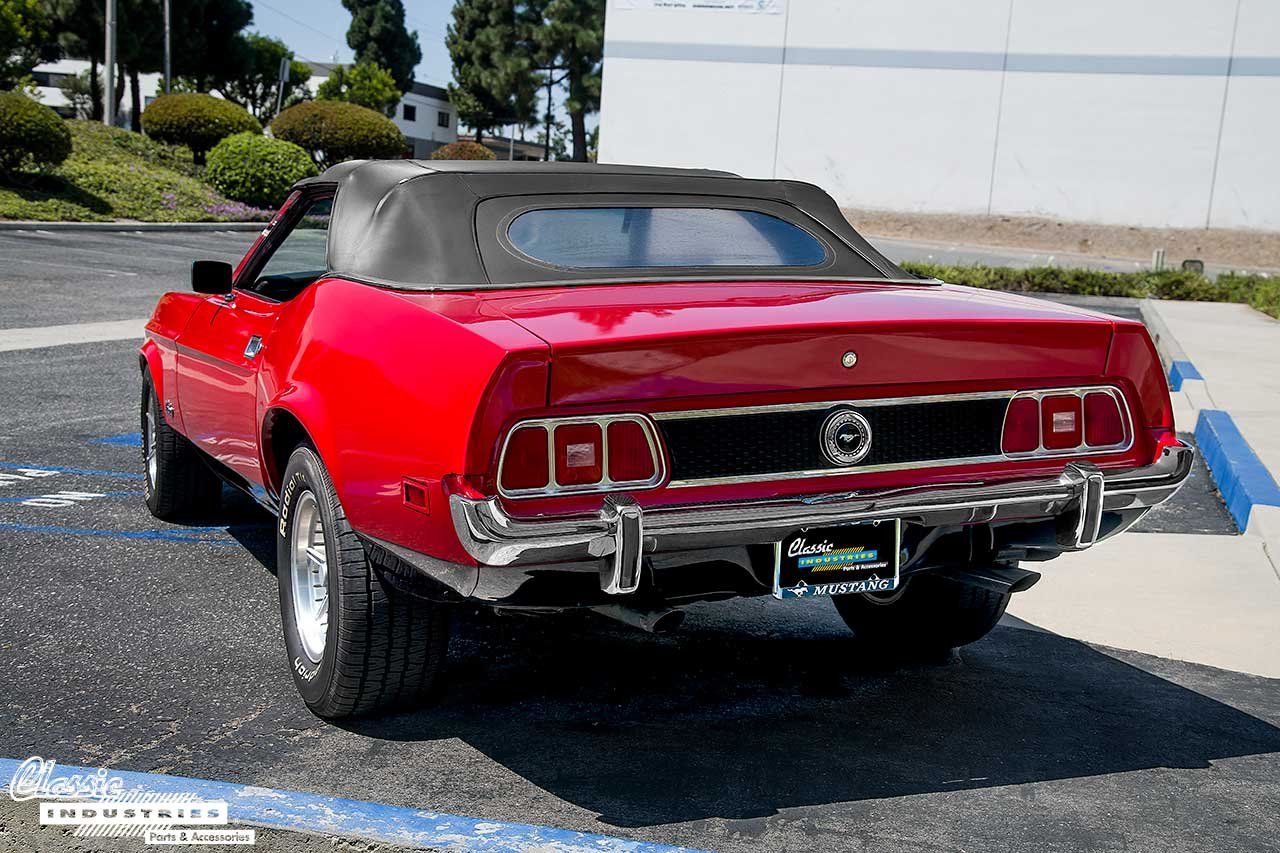 At that time, this '73 Mustang convertible certainly didn't look as good as it does now. The exterior was finished in primer, and the 302ci motor barely ran. But while inspecting the car, Omar noticed that the door tag said "March 1973, Santa Monica." He and Moriah took this as a fateful sign that it belonged in their garage — Omar was born in March, Moriah was born in 1973, and they were married on the Santa Monica pier. This Mustang was their perfect project car!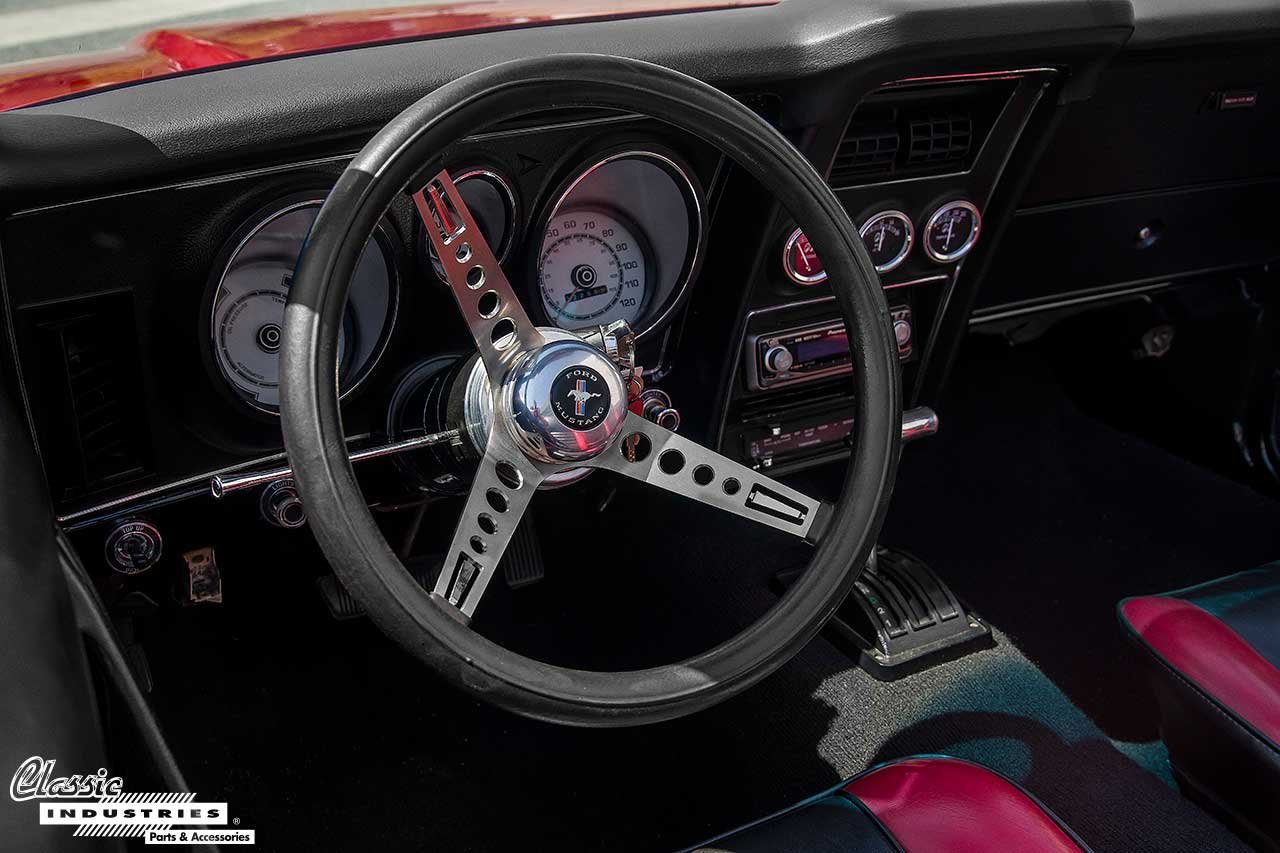 After purchasing the Mustang from the previous owner, Omar and Moriah carefully drove it back from Oceanside to their house in Orange. They said it had "barely enough power to crawl home" after this hour-long journey. Thankfully, this Mustang's life was about to improve dramatically. Omar immediately got to work disassembling the car for some much-needed body work. The body panels would be re-painted in red, the surviving trim would be re-chromed, and everything else would be replaced with original-style reproduction parts.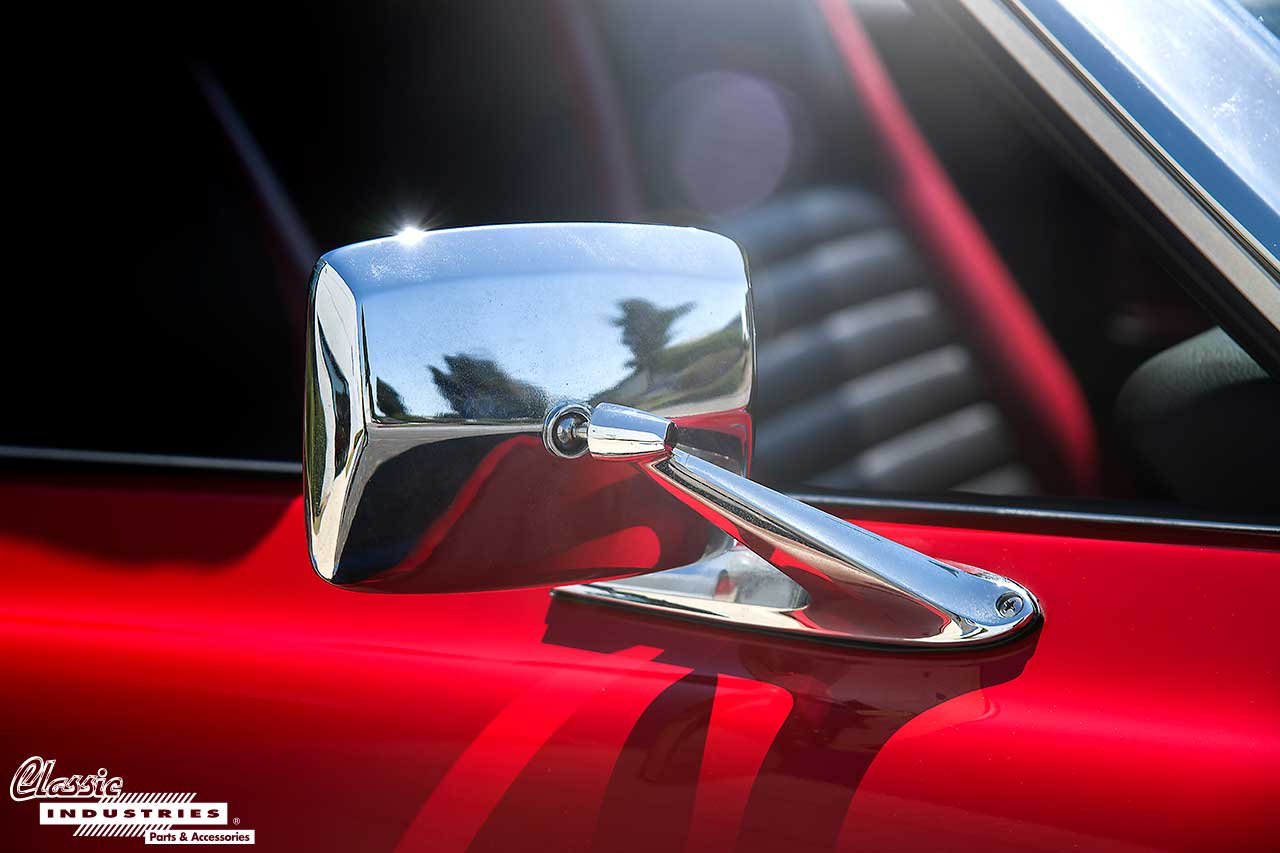 After getting the car back from the body shop, Omar installed a new black vinyl soft top and a fresh convertible top motor with a little help from some YouTube video tutorials. The interior received new black carpet and black vinyl seat upholstery with red accents. As for the barely-running 302, it got a thorough tune-up along with the 3-speed automatic transmission.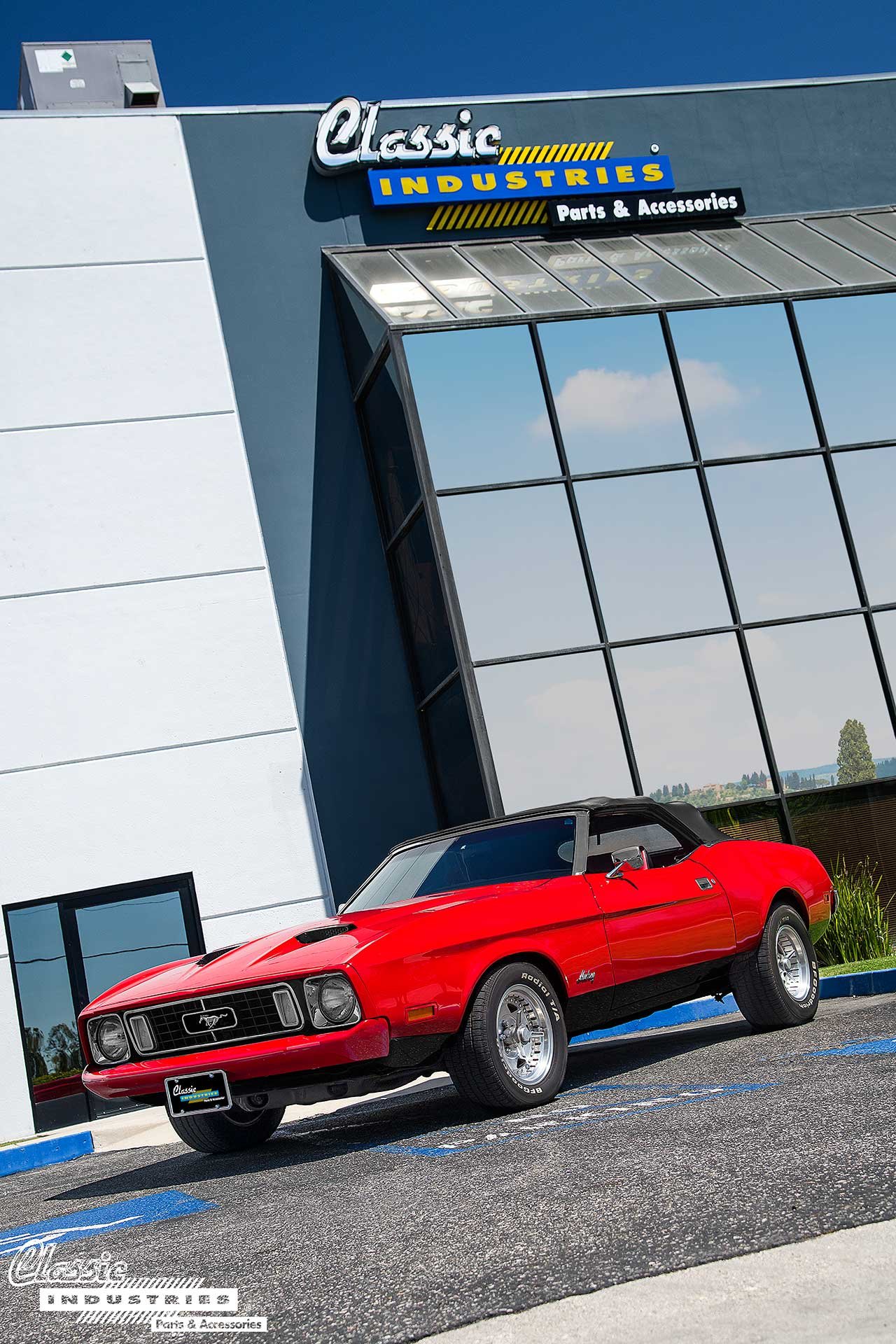 Omar and Moriah love cruising in their restored 1973 Mustang convertible with the top down, and so does their dog Rubi. They often take the car out to their favorite California wineries and breweries on weekends, as well as events hosted by the Orange County Mustang Club (OCMC).
We're glad we got to see Omar and Moriah's 1973 Mustang convertible up close, and learn about the story of this fun family project. If you own a classic Ford Mustang, check out our selection of Mustang restoration parts or hit the button below for a free full-color Mustang parts catalog.