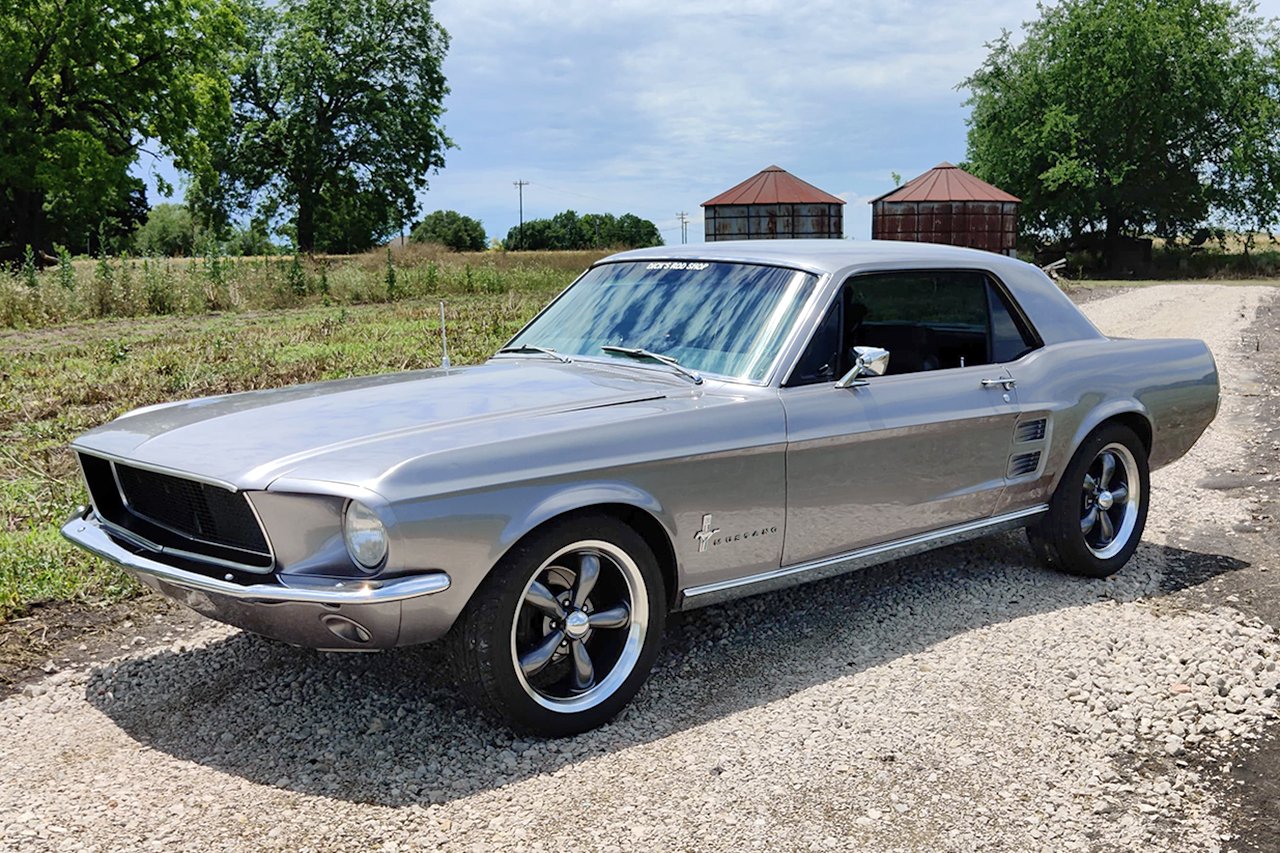 Whether it's a movie, TV show, or book, every great story has a few twists and turns that make the ending all the more satisfying. The hero narrowly overcomes disaster time and time again, but everything works out at the conclusion. Such is the case with the tale of Mike Arthur's 1967 Mustang. It was purchased in the '60s, stolen and recovered in the '70s, and damaged in a shop fire in the '90s. But thankfully, it survived and was restored it to its original beauty.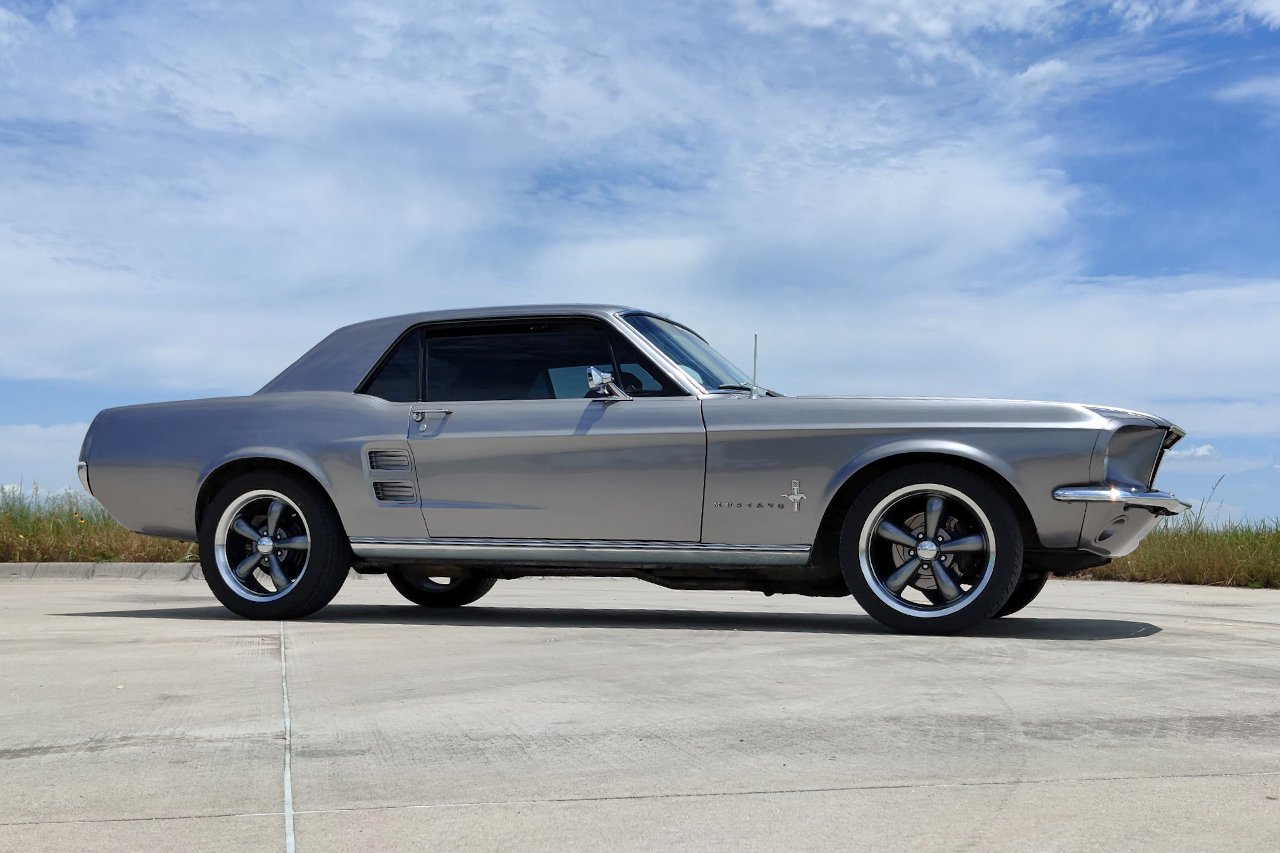 Mike, who lives near Dallas, Texas, told us the story of this Mustang's life: "My parents bought this car in December of 1966. It was the first car they bought after getting married. In the '70s, my mom was working at a company that had valet parking. A kid came up and said to my mom, "I can take the car." Times were different back then, and they gave the kid the keys. It was found about a week later in Oklahoma with peace signs and flowers painted on the side in spray paint."
However, that wasn't the end of the series of calamities that would affect this poor 1967 Mustang. Mike continued, "This was going to be my first car ever, so in 1995 we dropped it at a shop to go through it and make sure it was safe and running right. I was going to drive it looking horrible. Well, during my cars visit, a shop employee had gotten mad and stole a bunch of tools and set the shop on fire. My car got pretty messed up, so it just sat for another 8 years until I got tired of seeing it sit and started working on it."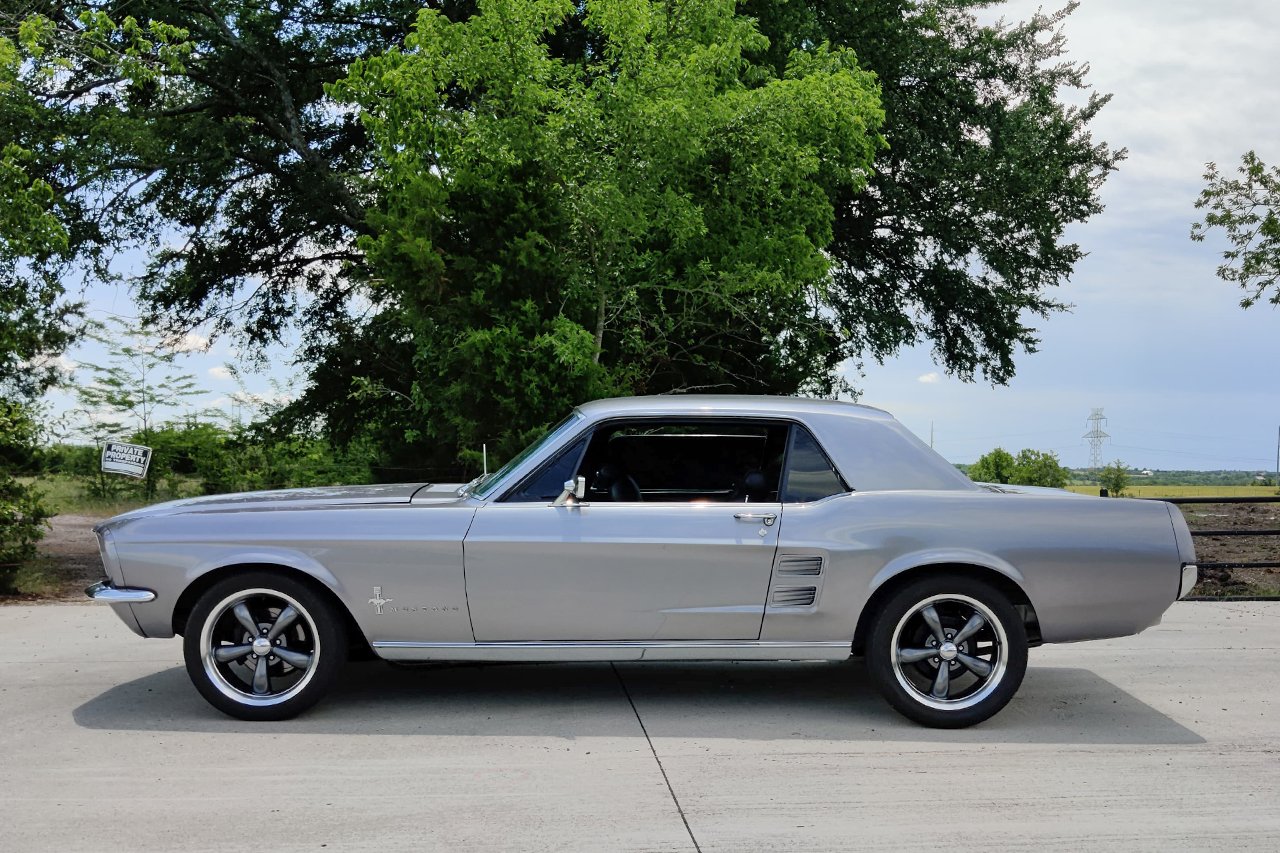 So, the restoration began in order to erase all the years of wear and damage. Damaged body panels were replaced, and the remainder of the sheet metal was smoothed and repainted in Tungsten Gray metallic. Bumpers, trim, mirrors, emblems, lighting, and glass were all replaced as well. The car rides on charcoal grey 17-inch wheels with brushed lips.
Mike selected a 308ci V8 with FI Tech fuel injection system, Crower cam, long-tube headers, and other bolt-on performance parts. This is paired with a T5 manual transmission from a Fox-Body Mustang, and sends power to an 8.8-inch rear end with 3.73 gears and a locker.
As for the interior, Mike told us that it has been restored to original condition, with the exception of an aftermarket stereo and a pair of bucket seats from a '93 Mustang. The black carpet, dash pad, door panels, and other worn items were replaced with original-style reproduction parts.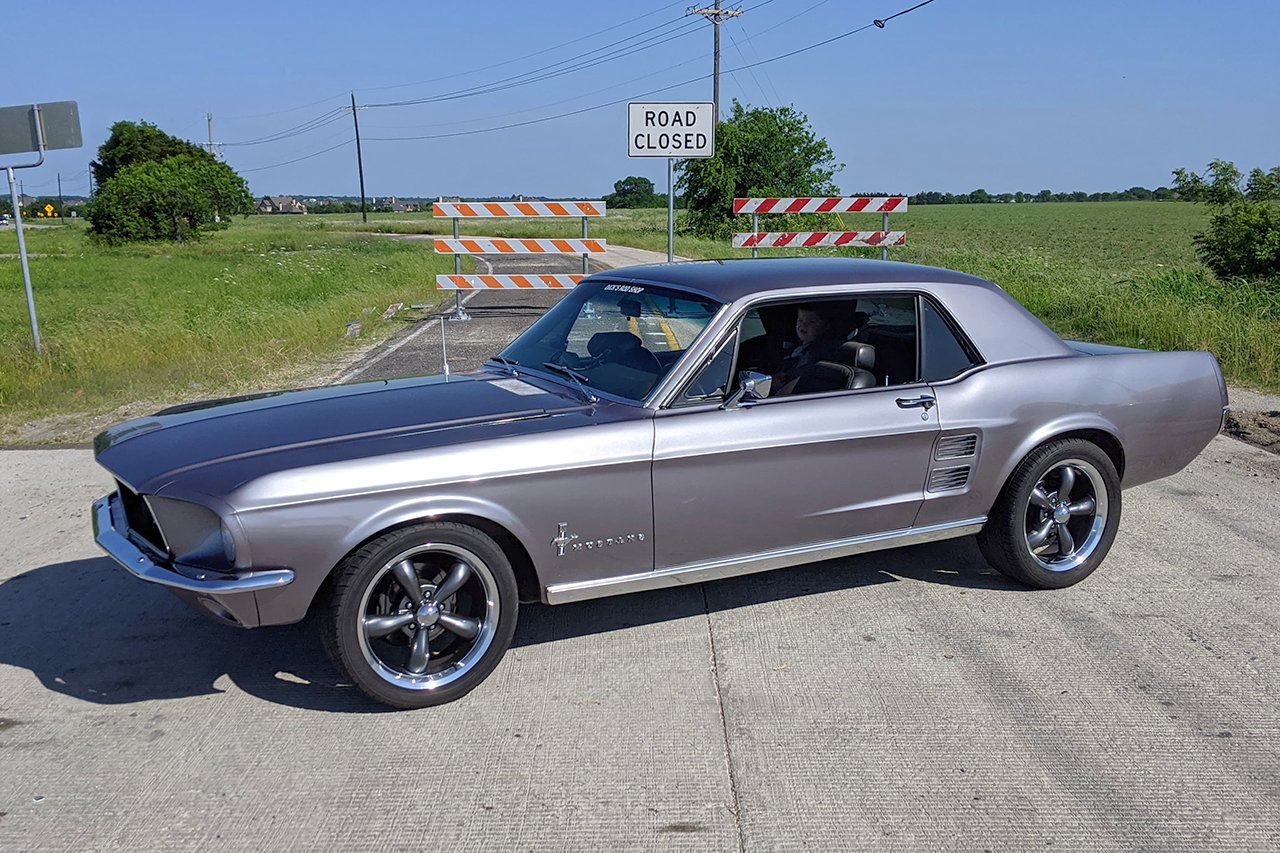 We were excited to hear Mike's story, and pleased to see that the parts from our Mustang catalog were able to help him bring it back to beautiful condition, even after all it went through. He says he has had great experiences and no issues with Classic Industries parts and customer service over the years. We always like a happy ending to a good story, and this 1967 Mustang certainly fits the bill.
If you need restoration parts or performance upgrades for your classic Mustang, click the button below to get a free full-color Mustang restoration parts catalog. We'd be glad to help you with your build just as we helped Mike.