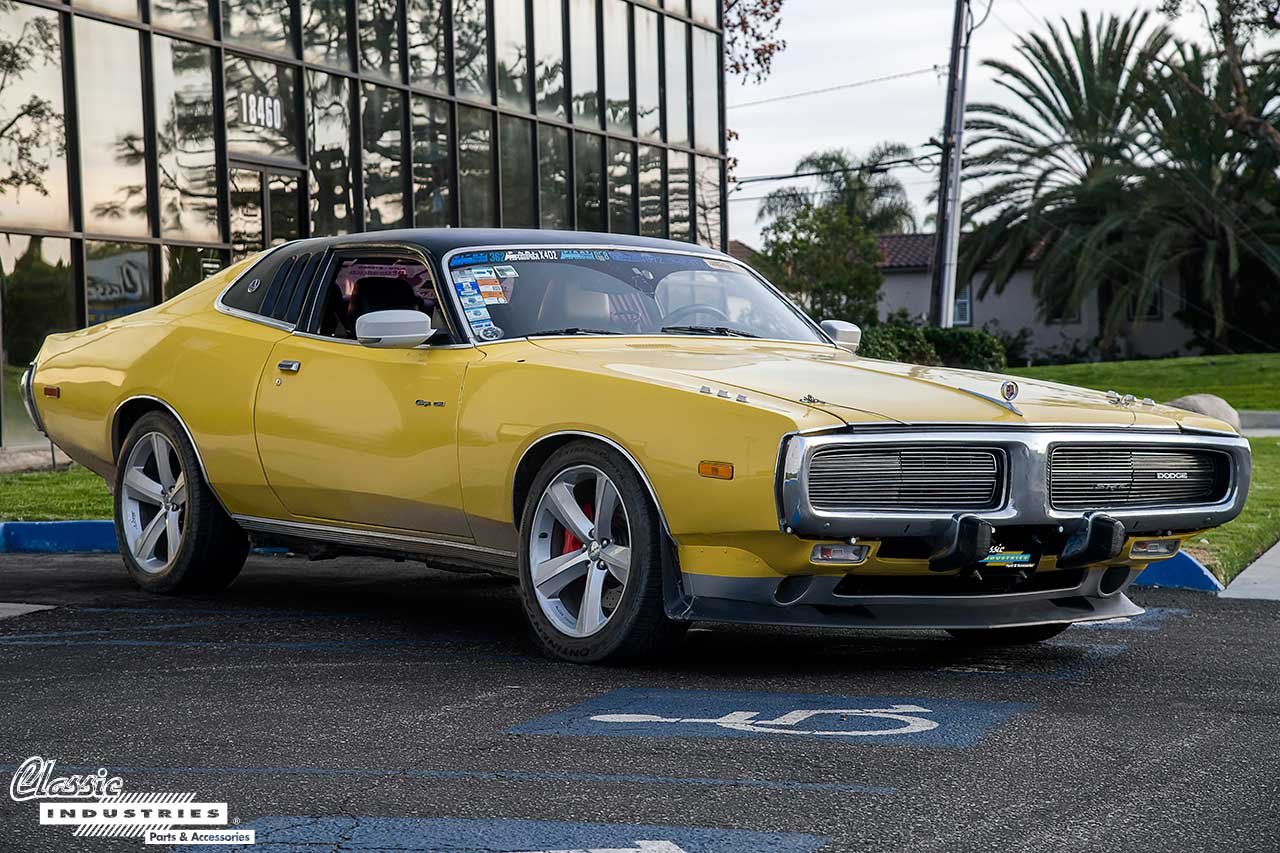 Over the years, we've seen quite a few restomod builds arrive at the parking lot in front of our Retail Showroom. This category of vehicles combines original-style restoration parts with modern components to create a unique blend of old and new. Many restomods add only a handful of subtle changes under the skin, and some take this further, replacing the entire engine and suspension with brand-new parts. However, few restomods we've seen are as extreme as this 1973 Charger. In fact, so many of its parts have been swapped out that some might say the term doesn't adequately describe it.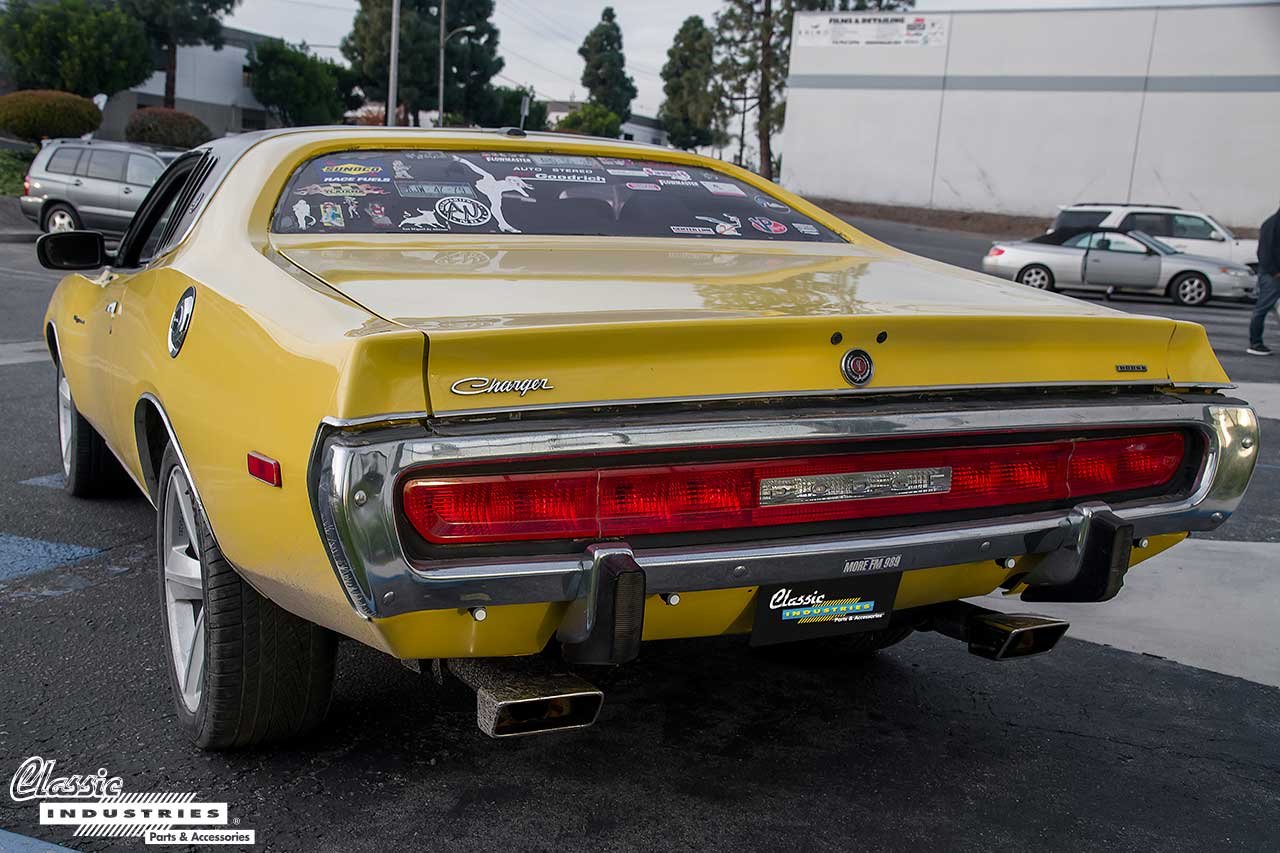 Manuel Hernandez is the owner of this Charger, and he walked us through its extensive modifications. He tells us that its underlying chassis and powertrain were transplanted from a 2012 Dodge Challenger SRT, with the Charger body carefully fused onto these elements. This explains the 20-inch SRT wheels, disc brakes, dual exhaust, and front air dam — all items that belonged to the donor Challenger. Even a Challenger tail light assembly has been installed inside the '73 Charger's rear bumper.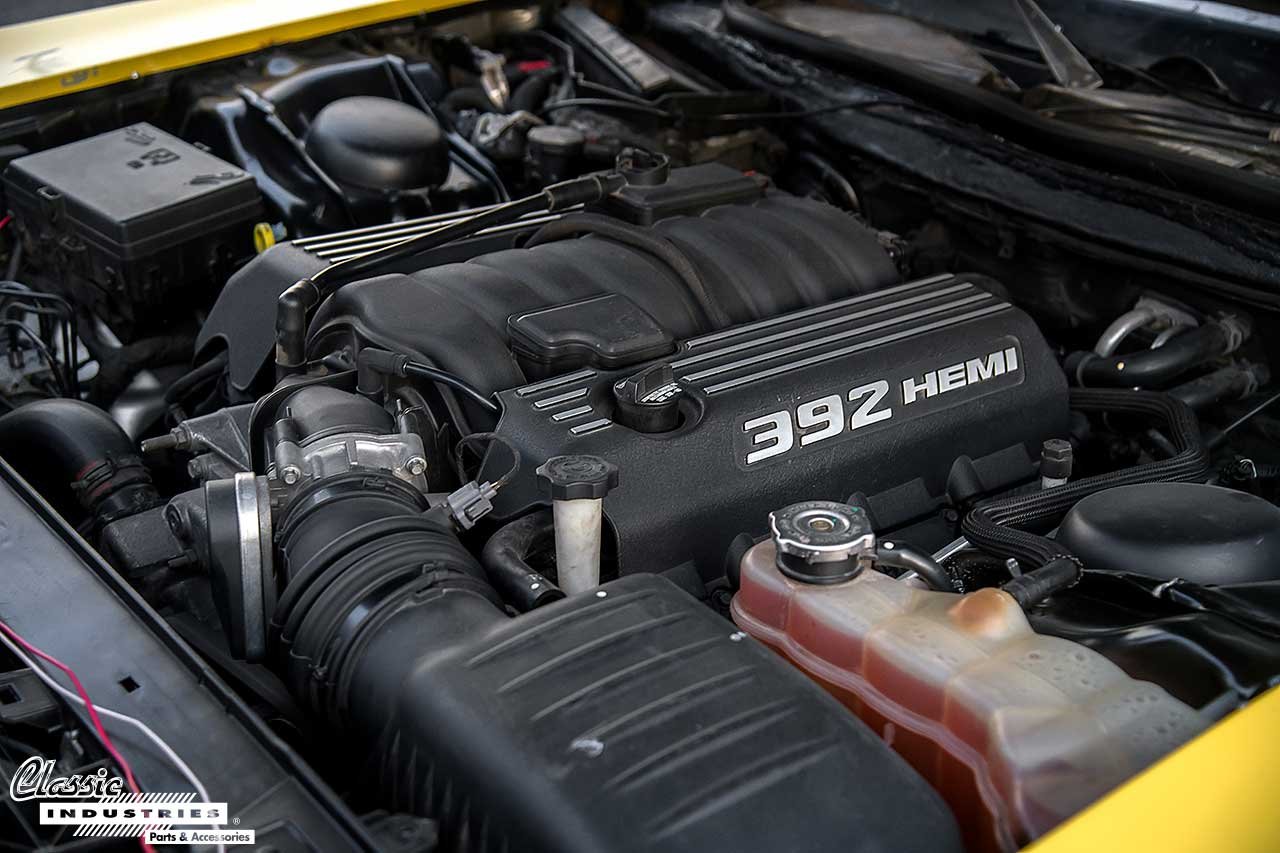 Under the hood, you'll find the 392ci Hemi motor and Challenger strut towers have been squeezed carefully under the Charger's body panels. Mechanically, this is clearly a modern Mopar car, but visually, it's immediately recognizable as a classic Charger.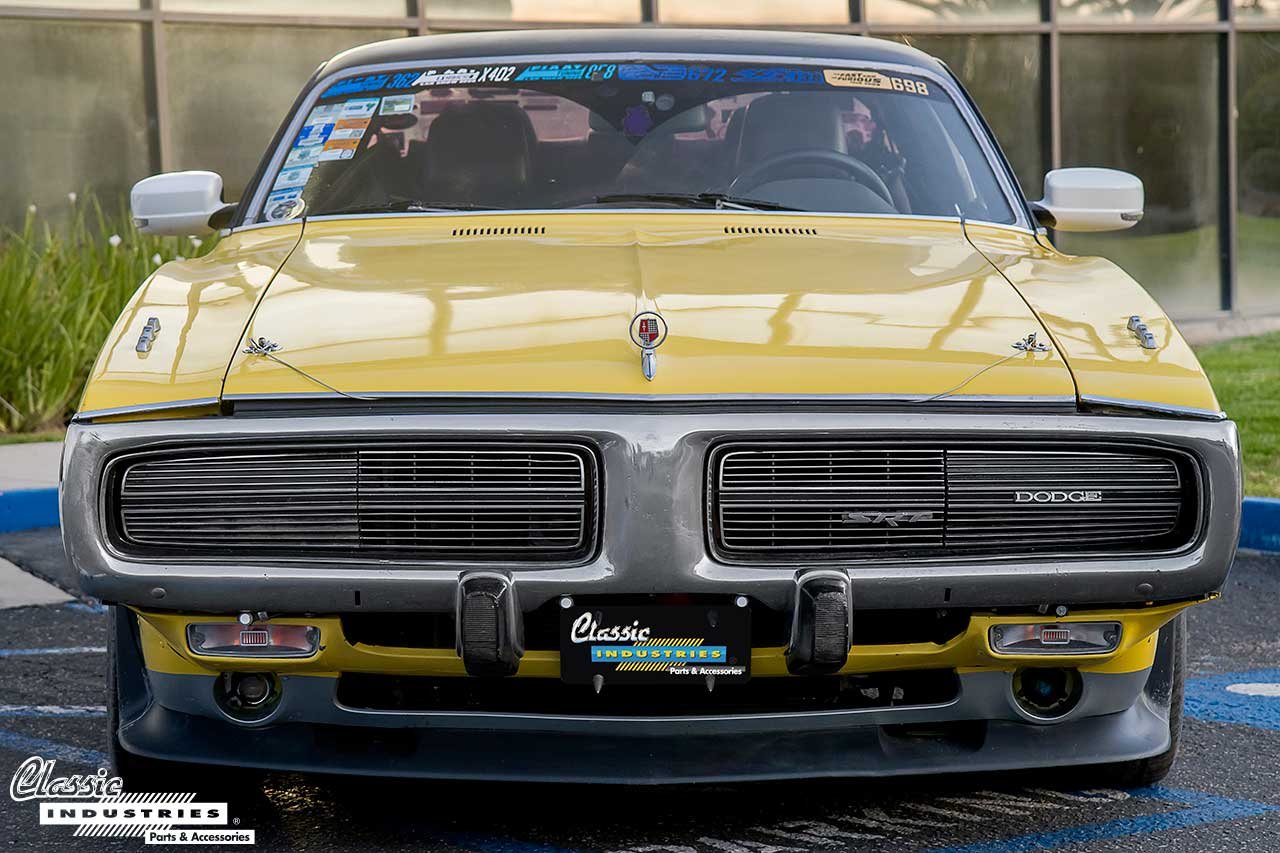 Standing right next to this Charger-Challenger hybrid, you might never know just how deep the modifications go. The SRT badge on the grille offers one hint at what's under the hood. But there's even more to look at when you open the doors.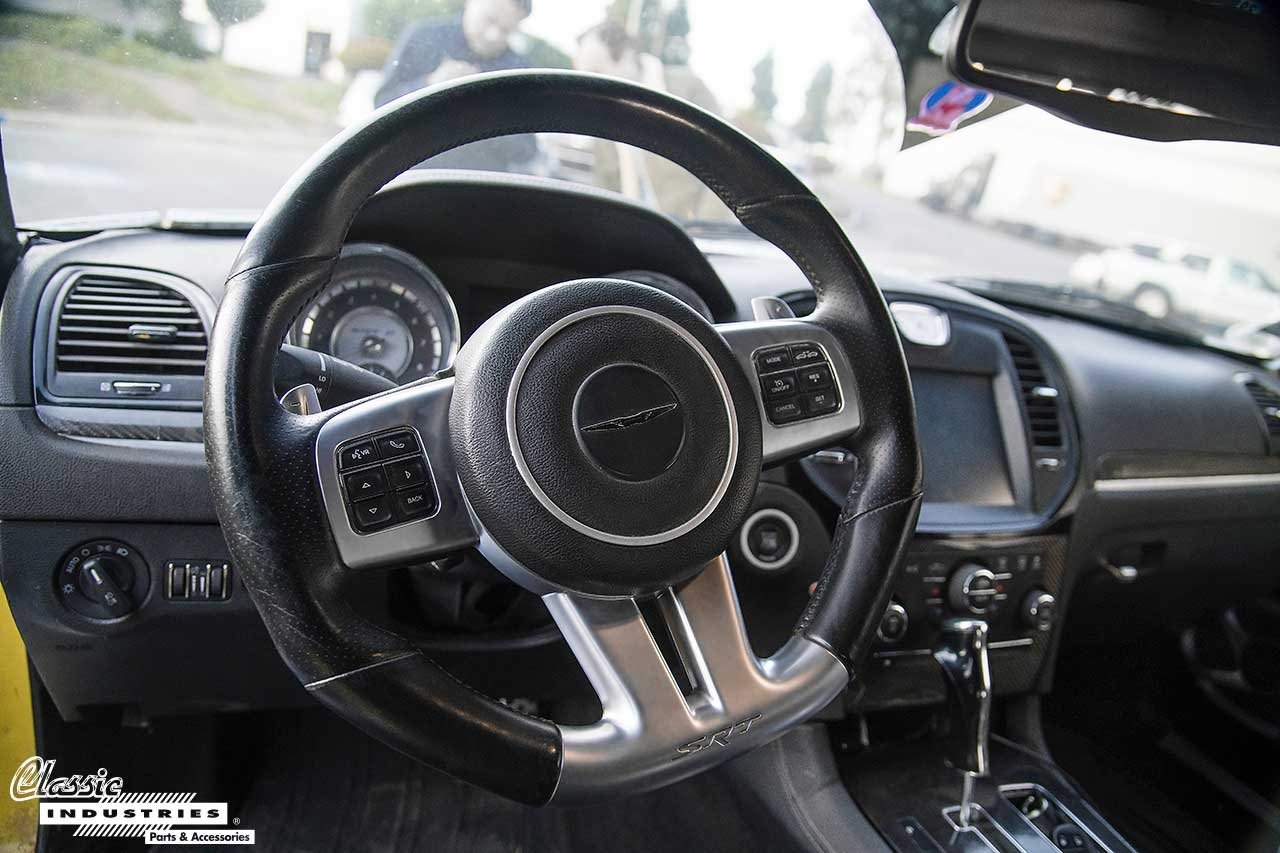 The interior of Manuel's car was transplanted from yet another Mopar car, this time a late-model Chrysler 300. All the electronics work seamlessly, including the instrument cluster, stereo, push-button ignition, electric seats, and even the parking sensors! If you look closely at the exterior, you can see these sensors mounted below the bumpers.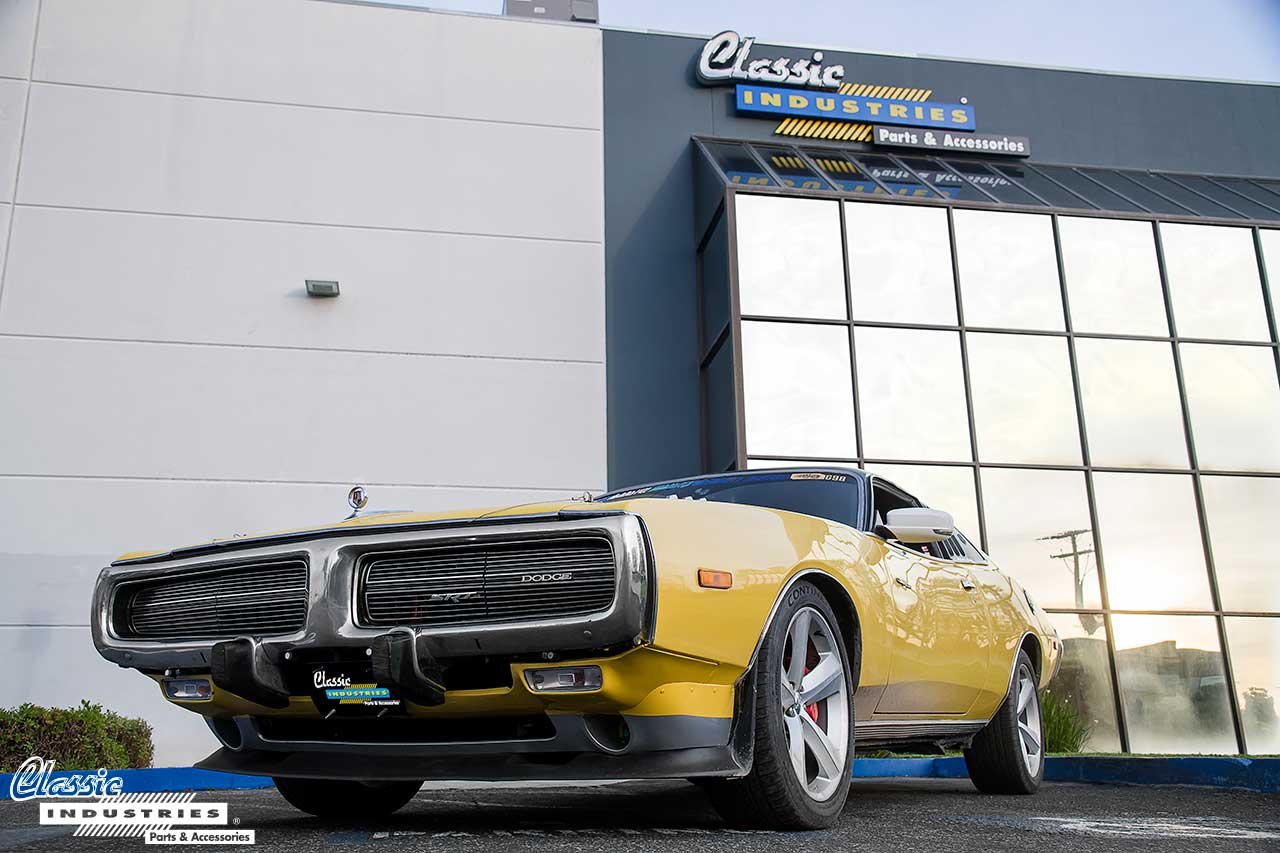 This impressive build was recently completed, and Manuel tells us he has only driven it a few times, but he has plans to make it a daily-driver in the future. He also said he has had a great experience with Classic Industries parts and service. It's clear that an immense amount of work went into creating this one-of-a-kind Mopar car, and we're glad we got a chance to see it in person.
Classic Industries offers a wide array of restoration and performance parts for classic 1960-76 Dodge and Plymouth Mopar vehicles. If you own a Charger, Challenger, Cuda, Road Runner, GTX, or any of the other A, B, or E-body cars of this era, be sure to check out what our Mopar catalog has to offer. Click the button below to get a free full-color Mopar restoration parts catalog.