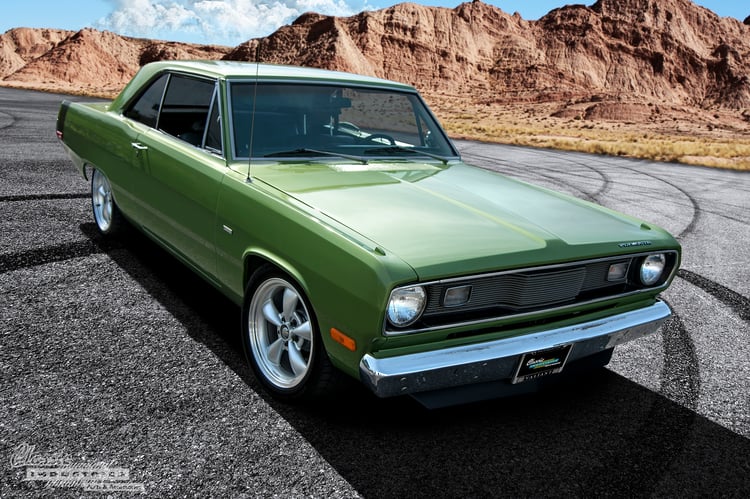 Scamp is a term for a mischevious person who goes against the grain; a rascal, rogue, or scalawag. However, a scamp isn't a serious outlaw, instead opting to toe the line in a likeable way. This is an apt description for the sporty two-door hardtop seen here.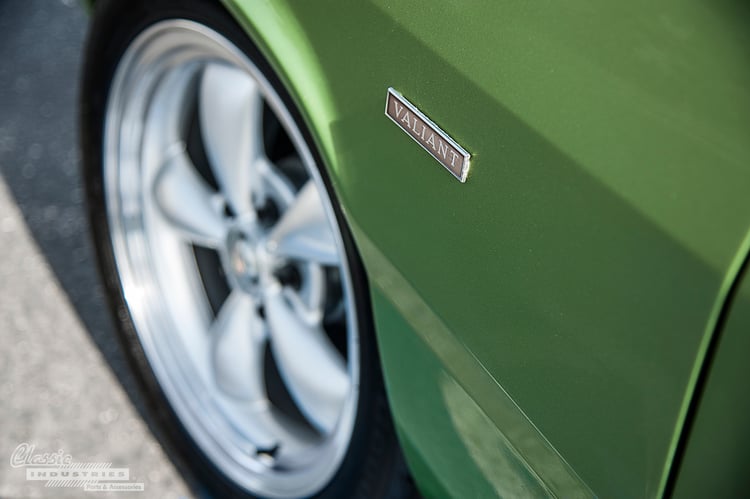 The Plymouth Scamp was based on the A-body Valiant platform, serving as the counterpart to Dodge's two-door Dart Swinger. It was available with several engine options, including a 198ci slant-six, 225ci slant-six, 273ci V8, and 318ci V8.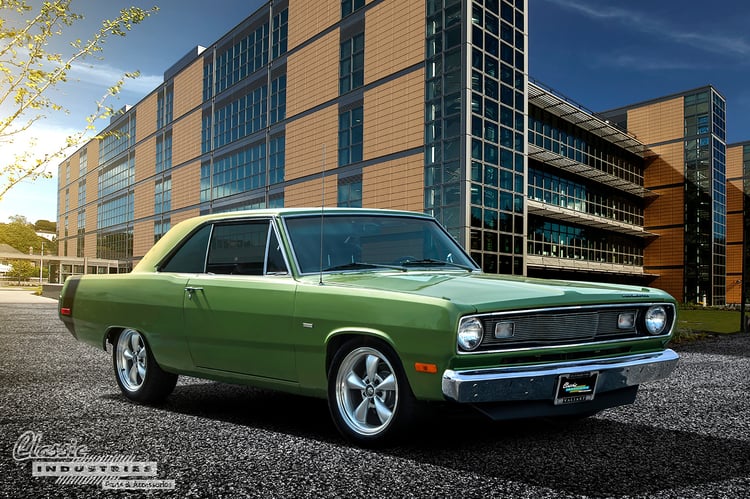 This 1972 Plymouth Scamp belongs to Will Keegan, of Los Angeles, California. It features the top-of-the-range 318ci V8 with a 4-barrel carburetor, and has been fully restored inside and out.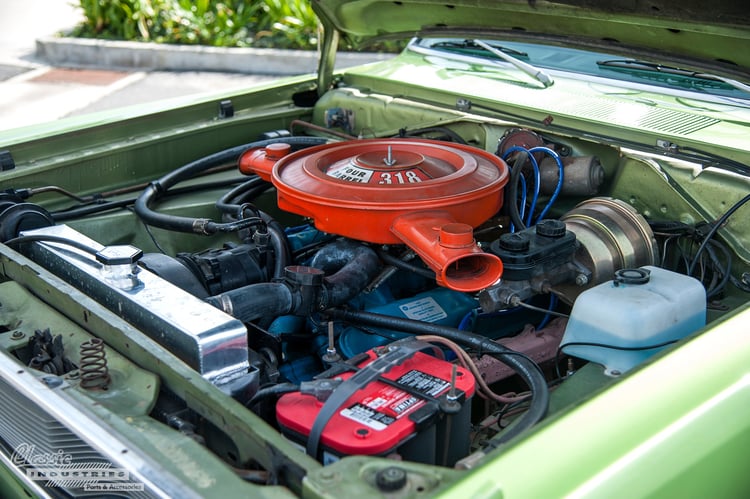 Will's Scamp has been repainted in its original green metallic color, with a black stripe across the rear quarter panels and trunk lid. The grill, lighting, bumpers, and trim have been restored using original-style reproduction parts.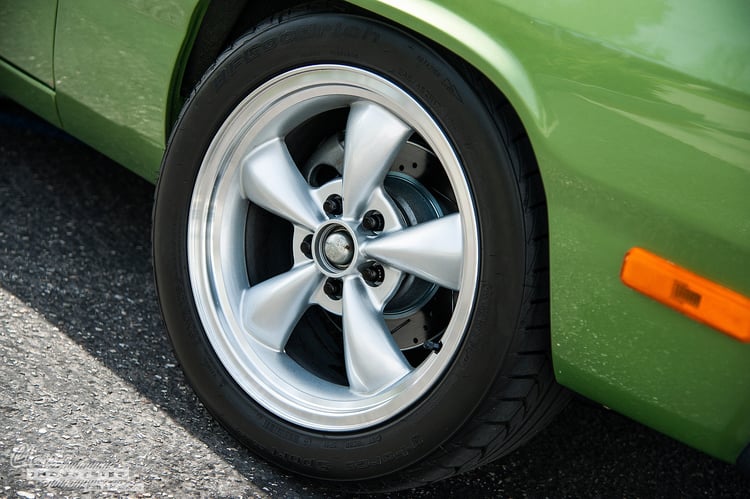 The car also features a lowered suspension, disc brakes with drilled and slotted rotors, and sliver 5-spoke wheels wrapped in sticky BF Goodrich tires. This combination allows it to handle with precision and stop quickly.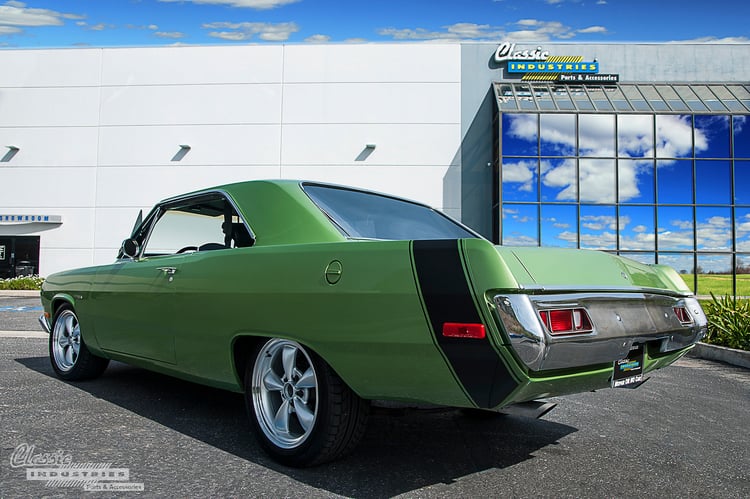 Will enjoys his mischevious Scamp and drives out to the Classic Industries retail showroom when he needs parts for it. If you own an A, B, or E-body Mopar car, click the button below to get a free full-color Mopar catalog and check out our huge selection of restoration and performance parts.