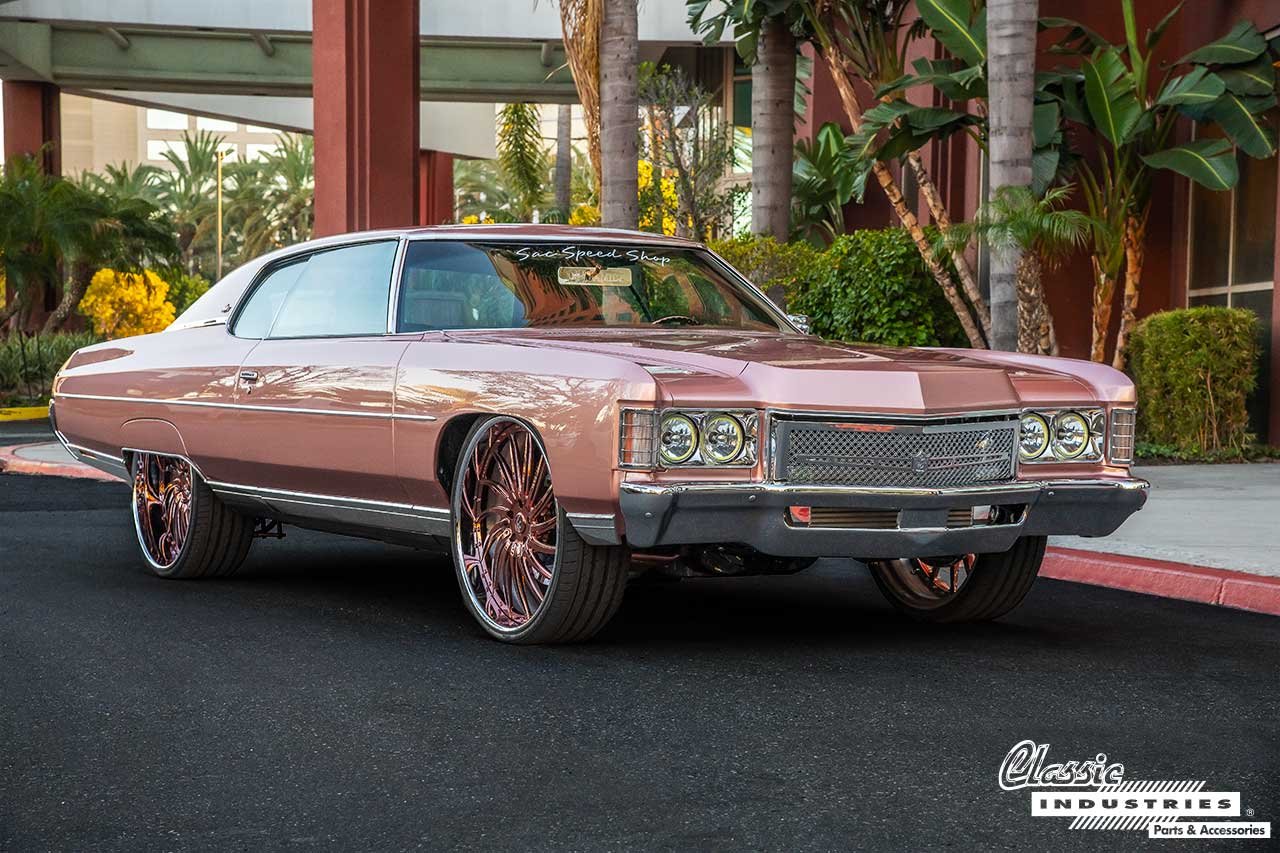 They're almost shrouded in mystery, which is a bit strange when you consider the stature of a donk. Questions like what does donk mean, and what is it named after? Who originated this restomod sort of highly customized machine? Where were they first created, gain popularity, and spread to for achieving an ever-growing sort of following? As impossible as it may be to believe, none of these queries yield definitive, matter of fact answers. With one exception... the vast majority of donk enthusiasts cite South Florida in the latter 1980's into the 1990's as the birthplace of the donk.
Donks were first named for the full-size 1971-1976 Chevrolet Impala and the Chevrolet Caprice that had custom immense hooptie wheels shod with low profile tires. If you're looking at a Caprice or Impala from this era that has 24", or 26", or 30" and beyond, there's a reasonable chance that you're in the midst of a donk. To accept these way oversize wheels and tires, donks ride on custom raised suspension systems.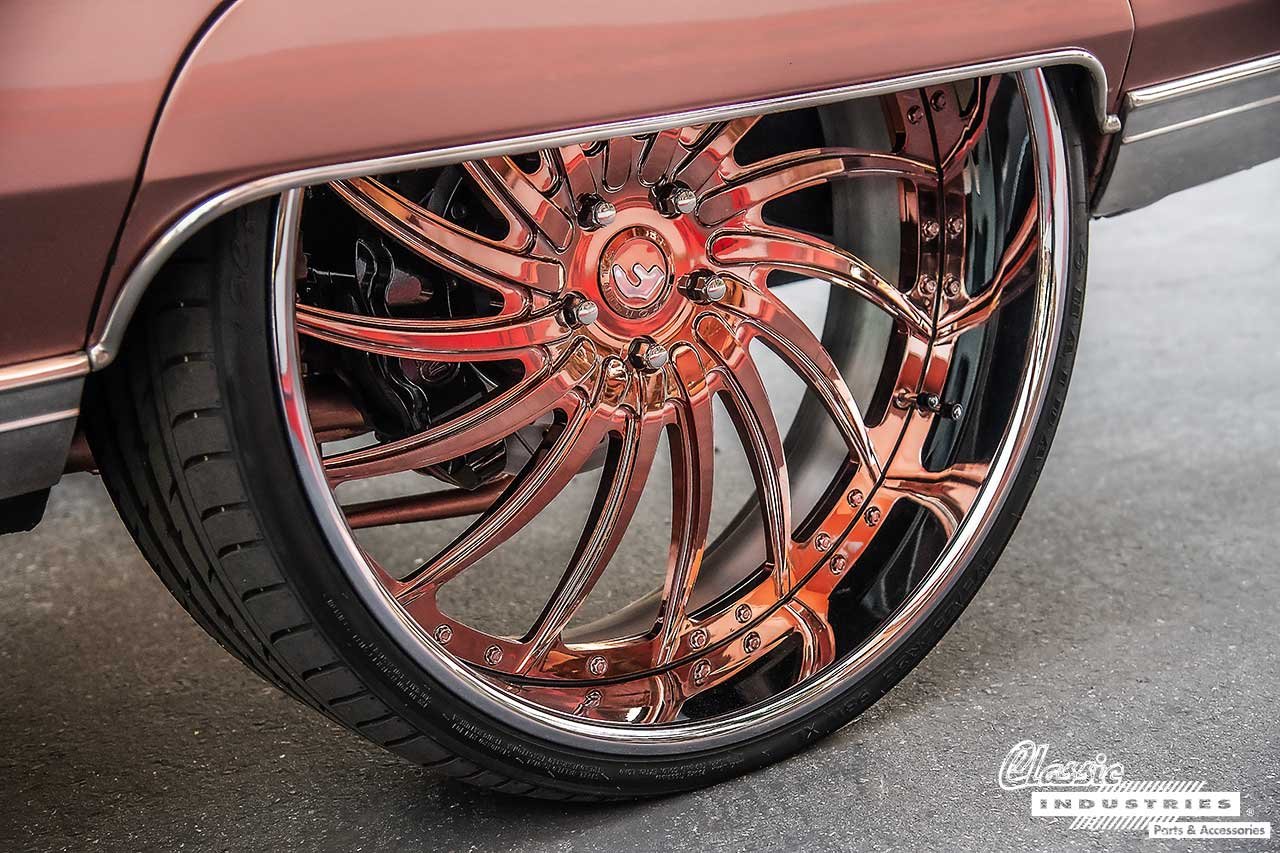 Above: The 26" Forgiato Wheels were treated to a lavish Rose Gold chrome plating to match the car's exterior. Baer 16" Extreme discs have six-piston calipers for maximum stopping power. A full Global West tubular suspension system, with a Moser Engineering Fab 9" rear differential/axle, and Viking dual adjustable coilover shocks has the Sac Speed Shop donk riding right, strong, and ever so smooth.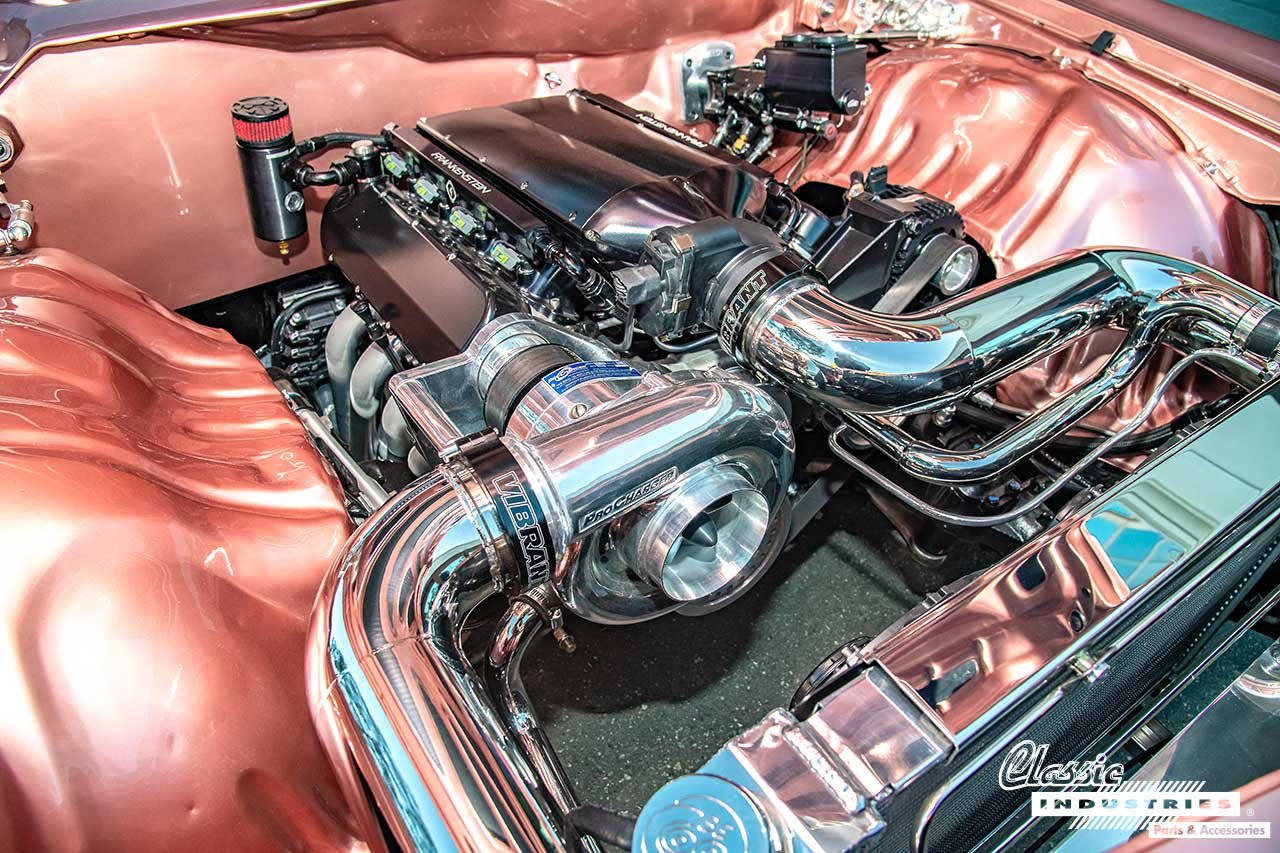 Above: A Procharger supercharger gives this 427 LSX engine some added power throughout the rev range. A GM 4L80 automatic transmission backs the LSX mill.
Donks also usually have extremely colorful and artistic custom exterior paint schemes. There will typically be a naturally aspirated or supercharged engine under the hood that yields all sorts of highs - including horsepower, torque, polished aluminum, carbon, and/or titanium components, a nitrous system, in other words all sorts of high-tech components precisely put together and polished to perfection that will produce some real high performance.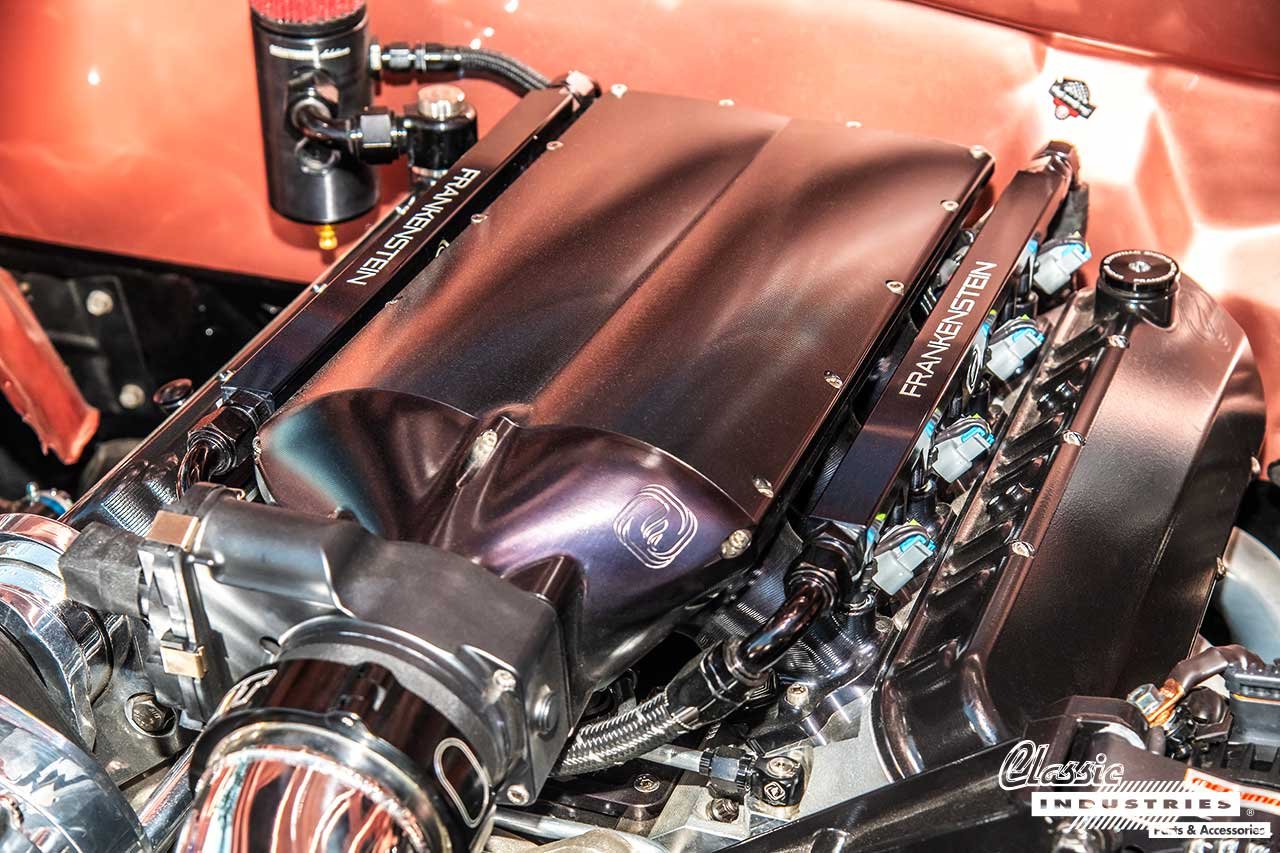 Above: A Frankenstein Engine Dynamics Lowpro LS7 Billet intake manifold with Frankenstein fuel rails feeds the F710 Frankenstein aluminum cylinder heads with just the right mix of fuel and air to make the full size Caprice growl great and go schnell ('er fast in English).
The interior is apt to be equipped with a high watt, high dollar car audio system, and aftermarket analog or digital instrument cluster, some custom carbon, aluminum, or other material polished or anodized trim items, and a bespoke trimmed interior for the seats and the door panels, comprised of Italian leather and perhaps some suede. Multi-hued LED lights might accent the dash and/or the door panels. With these full-size Chevrolets there's quite an expansive canvas to customize to your taste. So long as you have car building/creation abilities and/or sufficient funds in your bank account to hire out the restomodding work, you're good to go.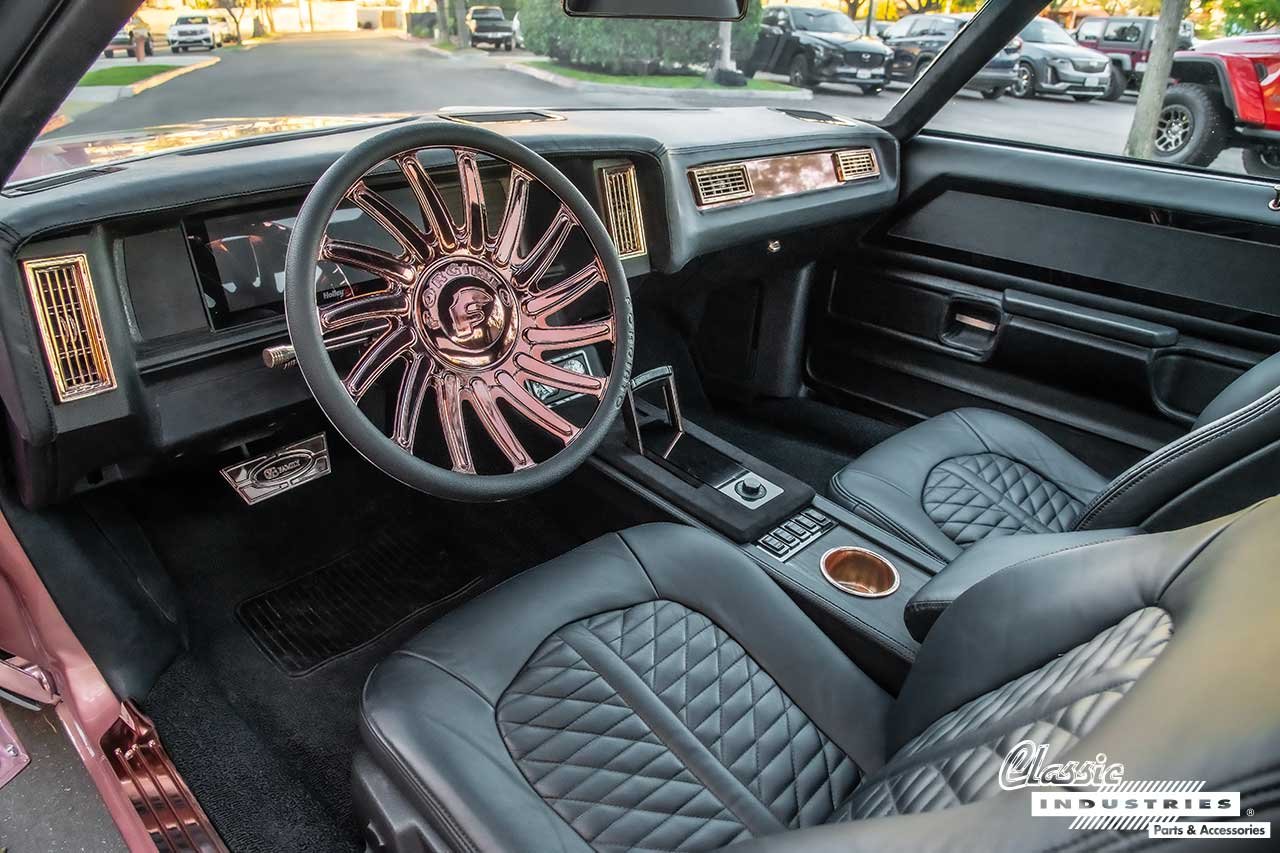 Above and two below: The 12" in dash instrument screen is controlled by the Holley Dominator operating system and delivers all the engine/auto's vitals. The dash is crowned by a first-off Forgiato "Wade" steering wheel. Whips by Wade designed the Forgiato rolling stock. Forgiato then emulated the stylish wheels by crafting the steering wheel to match. Nation Motorsports dipped all of the interior trim items in Rose Gold. There's still more bling with the LED lightshow in the door panels. The Cadillac CTS-V sourced seats were covered in hand stitched Italian leather hides.


An Archetypal Donk from Sac Speed Shop
Sac Speed Shop owner, Alex Hernandez, premiered his 1971 Caprice donk at the 2022 SEMA Show in Las Vegas. The photos don't lie. His Rose Gold ride is a work of running and roaring art. It has the stance, the performance, the creativity, the engineering, and the outright artistry that epitomizes the best of the donks that enthusiasts and shops have built for show and go.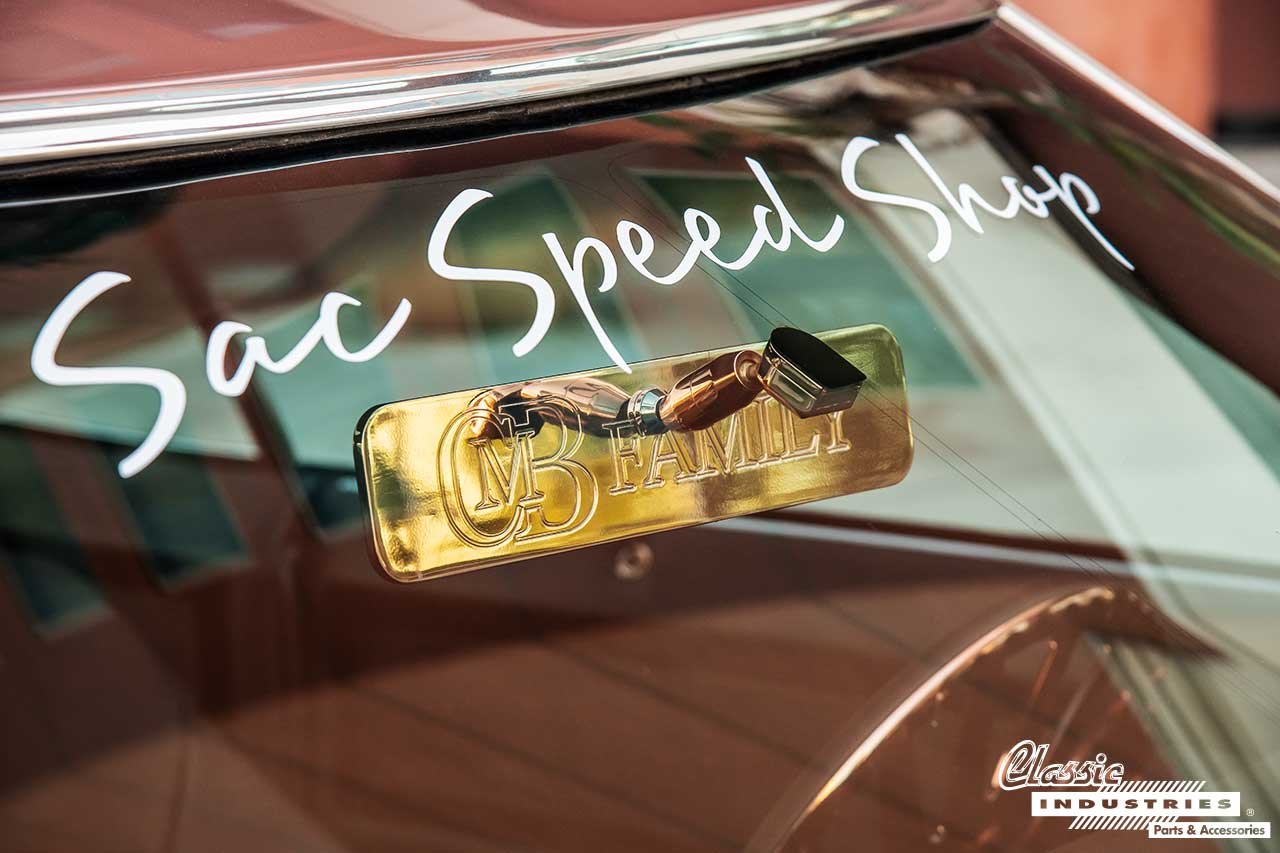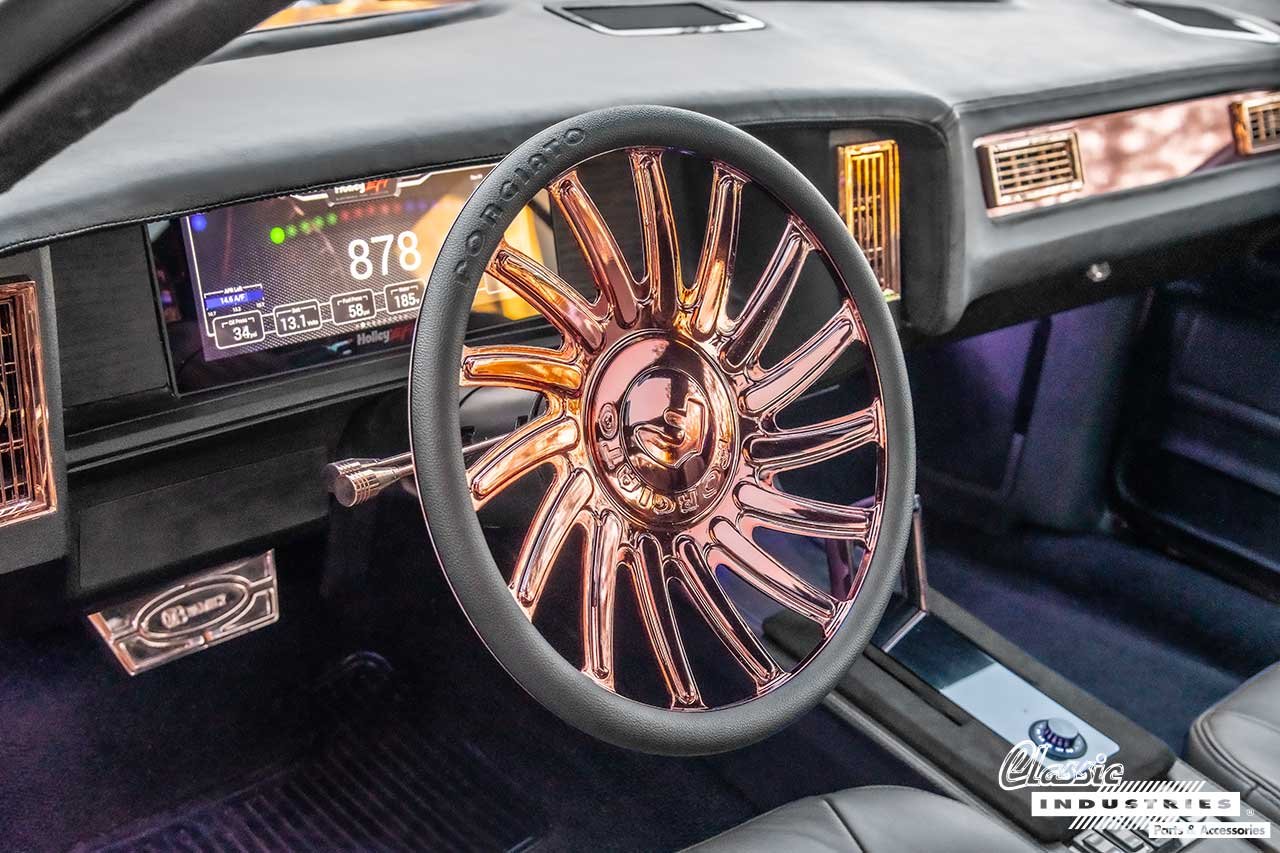 Above: Thanks to the Holley Dominator digital dash display, Alex knows that all is well with his 1971 Caprice.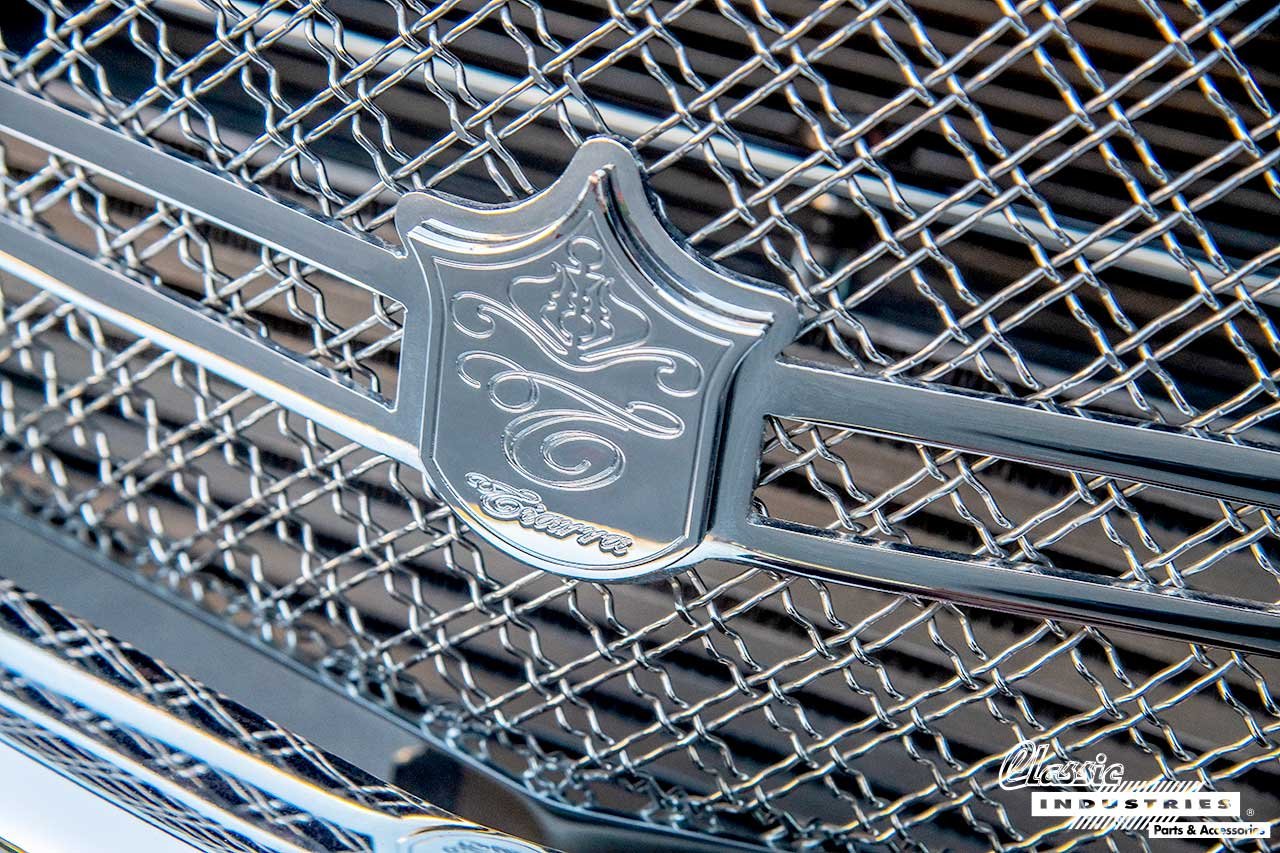 Above: A luxury billet Tiarra grill adorns the face of this delightful donk.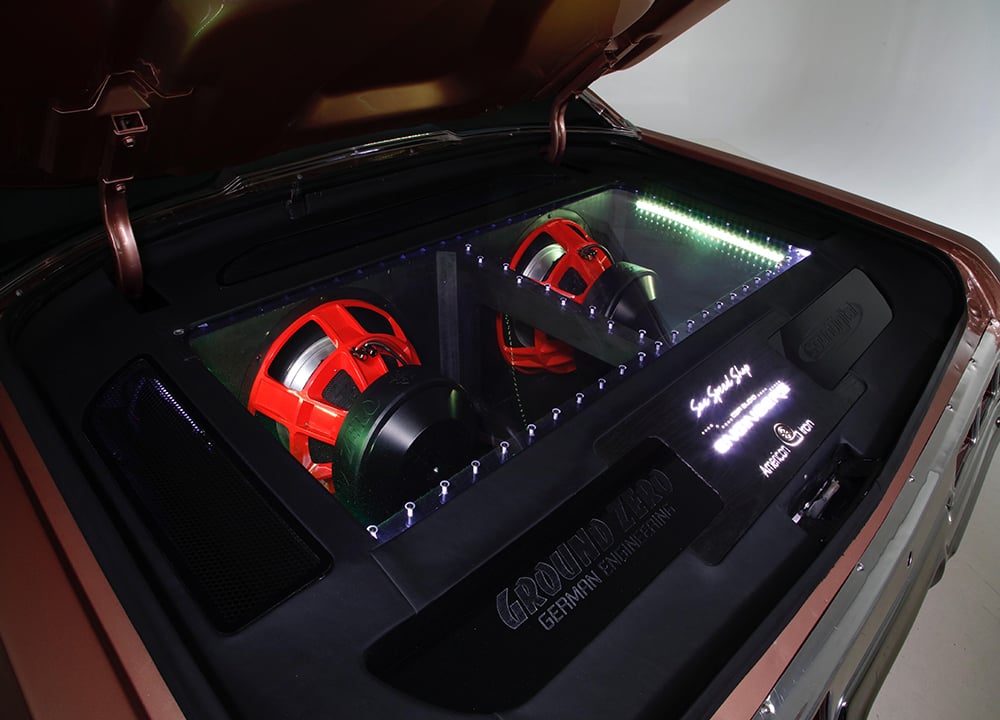 Above: The audiophile sound system was sourced from Car Audio Engineers and consists of a Helix Dsp.3, a Soundigital EVOX 8000.1, Three Soundigital EVOX 400.4, Two Sets of GroundZero Competition 8-inch Components, Four GroundZero Nuclear Ultra WideBand Mids, and Two 15- inch GroundZero Nuclear Red Basket Subwoofers.
Alex and his talented team of GM performance custom car builders took 3.5 years to create this frame-off, over the moon 1971 Caprice. Of course, some of the components came from Classic Industries.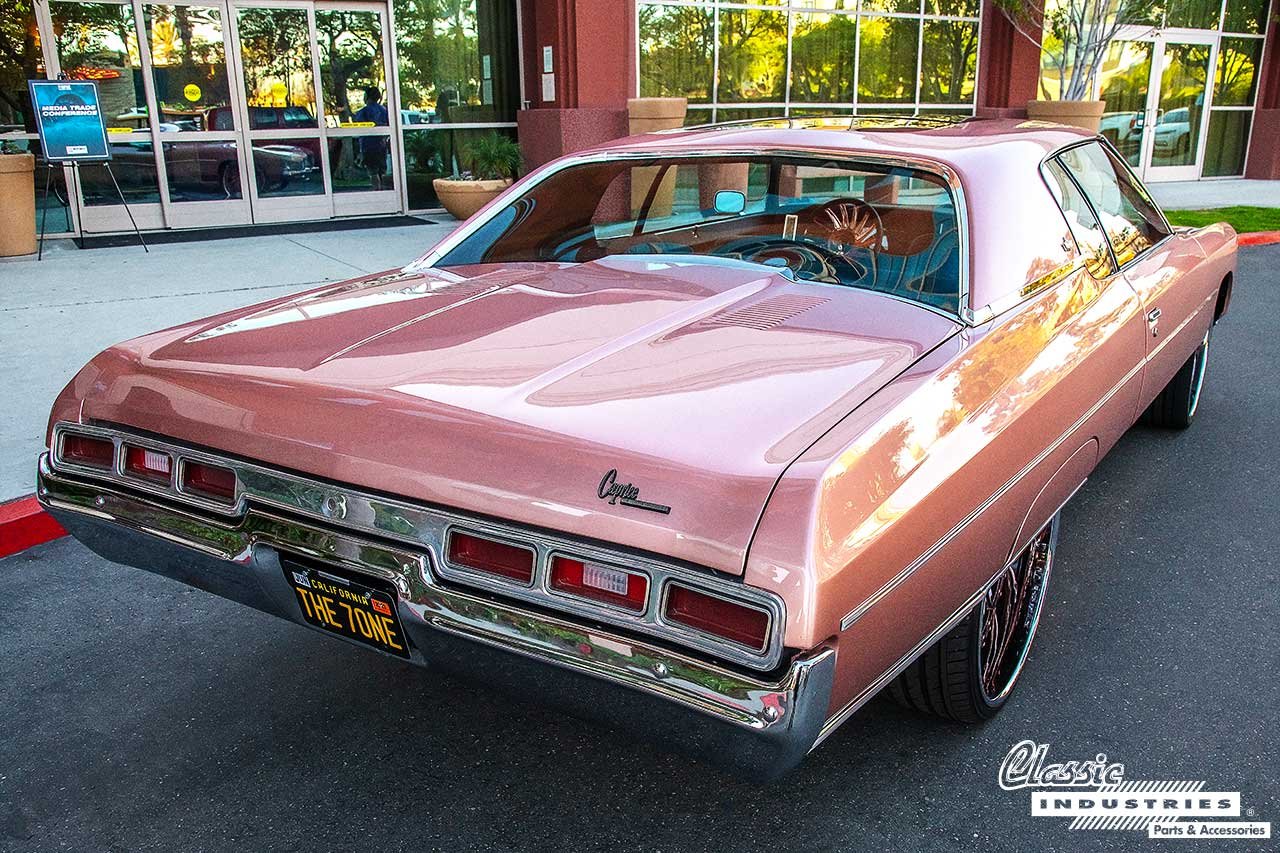 Above: The thornless, one-off, two-stage custom mix Rose Gold exterior paint was lusciously laid down by All About Fiberglass, a body and paint shop that specializes in painting recreational vehicles. Sac(ramento) Speed Shop feeds paint jobs to the shop all the time. There's also a panoramic sunroof installed in the roof.
Impala/Full Size Chevy Parts & Accessories
Whether you're restoring a full size Chevrolet Impala or Caprice or restomodding it to the hilt, you can find the parts you need at Classic Industries. Start shopping online here for the 1966-1996 Caprice. If you have an Impala, online shopping is right here for the 1958-1996 Impala. You can also get a free Impala/Full Size Chevy Parts and Accessories Catalog by clicking on the button below.