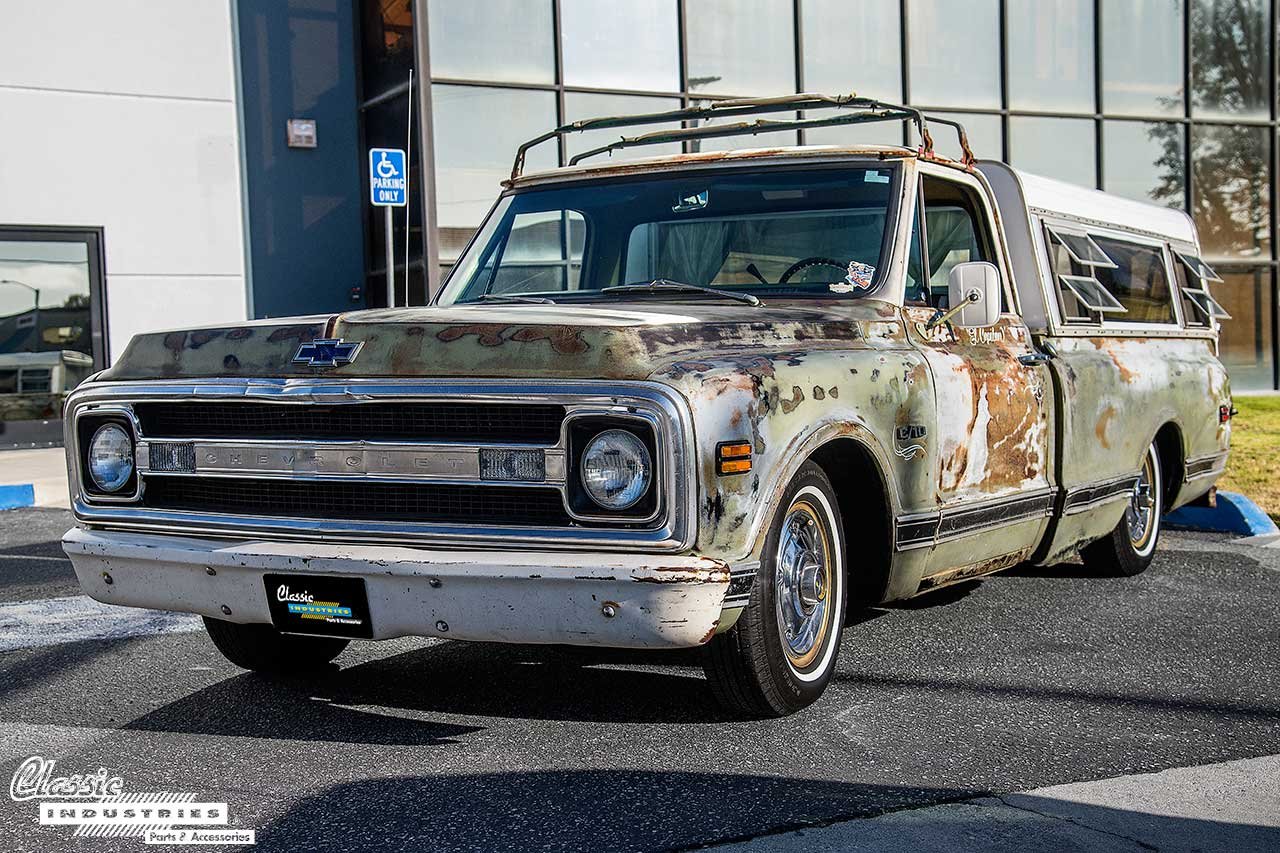 Patina, which can be defined as "change of a surface through age and exposure," is a polarizing subject in the classic car restoration world. Some people feel that it's a sign of a worn-out exterior that desperately needs new sheetmetal and a fresh coat of paint, while others see it as a badge of honor earned through decades of hard use. Those who fall into the latter camp often go to great lengths to preserve the cosmetic patina, and wouldn't dream of covering it up. Ruben Garcia's 1970 C10 is a nice example of this eye-catching build style.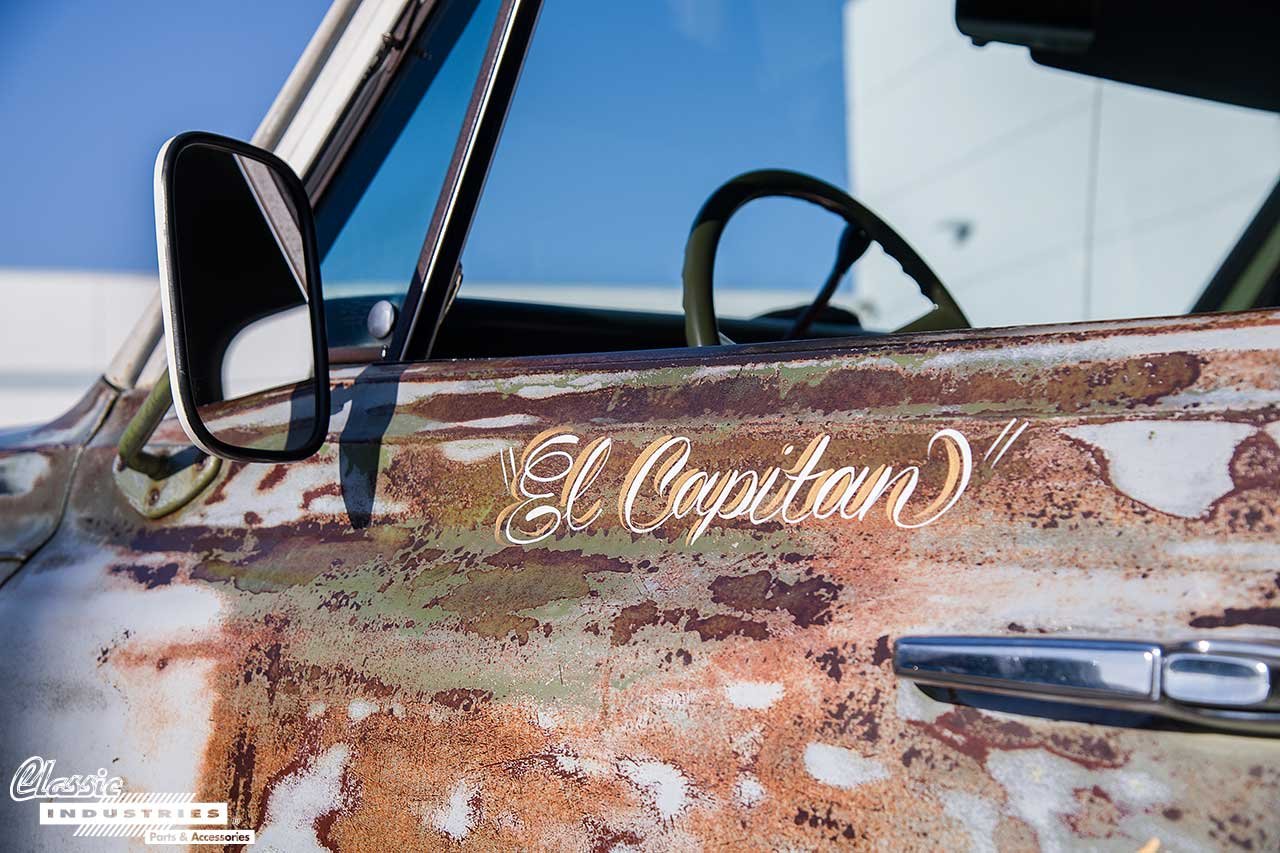 Ruben nicknamed his '70 C10 "El Capitan," which (as you can probably guess) is Spanish for "the captain." This rank is inscribed in white and gold pinstriped text on the driver's door, and it feels appropriate for the build. After all, the truck bears decades of scars, much like a grizzled military officer who has survived countless battles.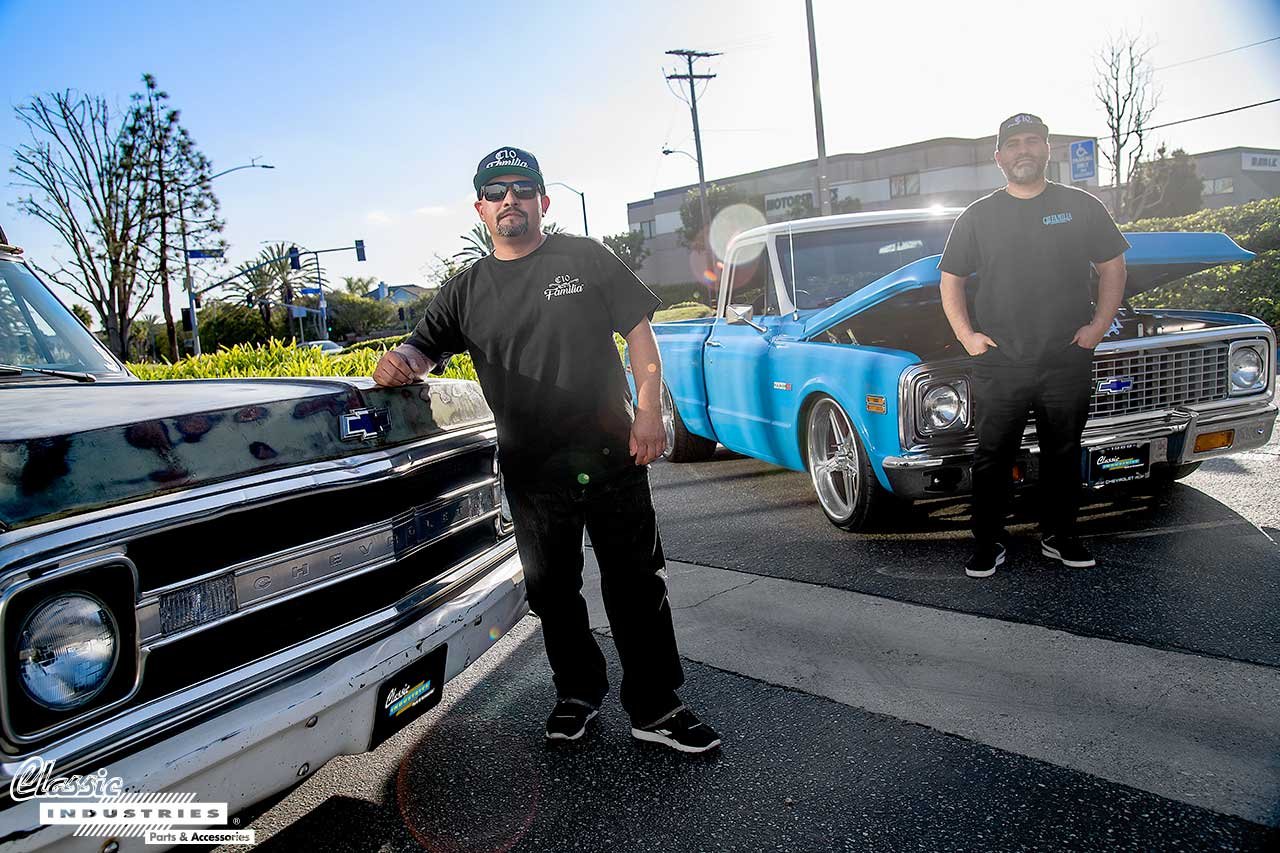 We met Ruben when he stopped by the Classic Industries Retail Showroom along with his friend Javier, who brought the Grabber Blue 1969 C10 we wrote about last week. The two friends have similar trucks, but they're built in very different styles — a good example of how much personal taste comes into play during a restoration project.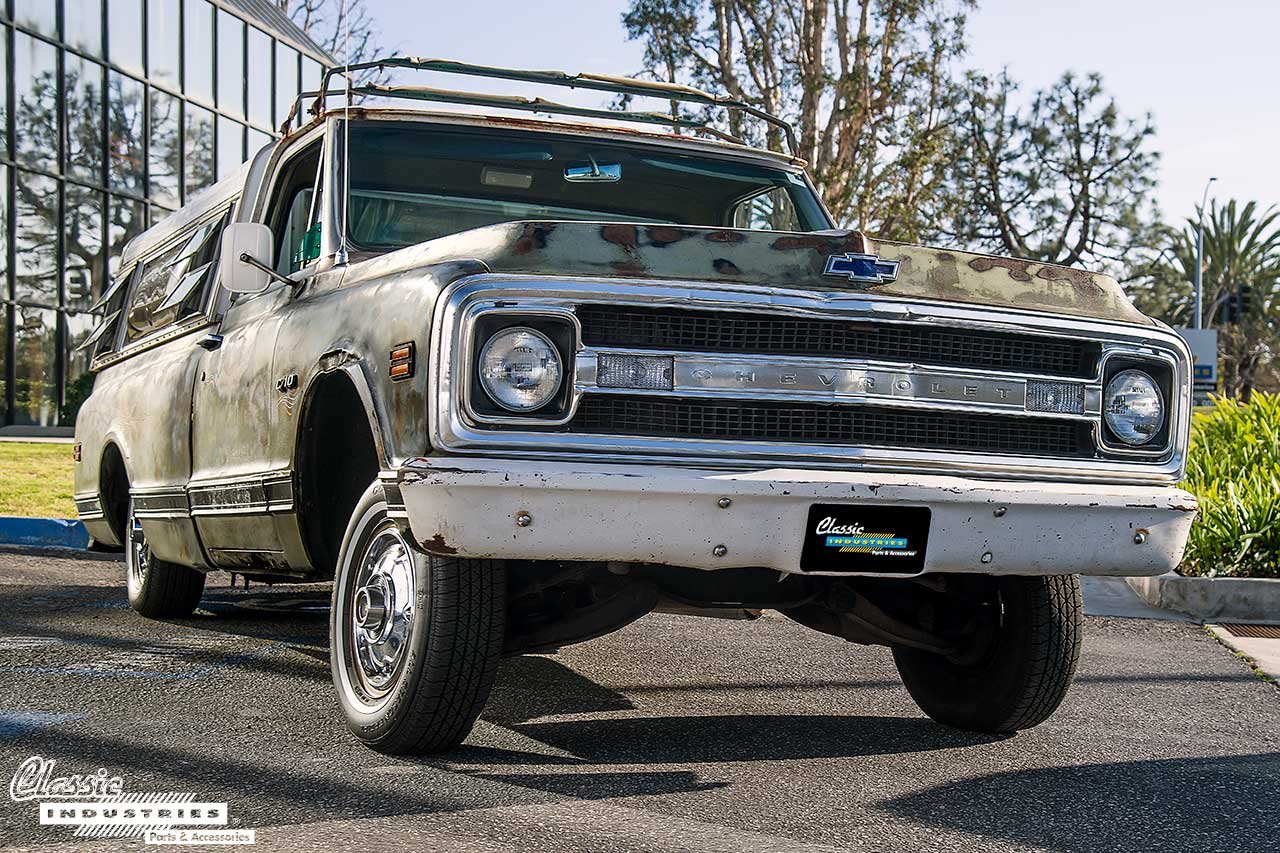 Like Javier, Ruben outfitted his C10 with adjustable air suspension, allowing it to be lifted for increased clearance or aired out for a smooth ride on the highway. The sheetmetal is still all original, with bare metal showing through the faded and worn green paint. Ruben says the truck was originally a farm truck, so there's some cosmetic rust on the fenders and rocker panels, but he doesn't mind.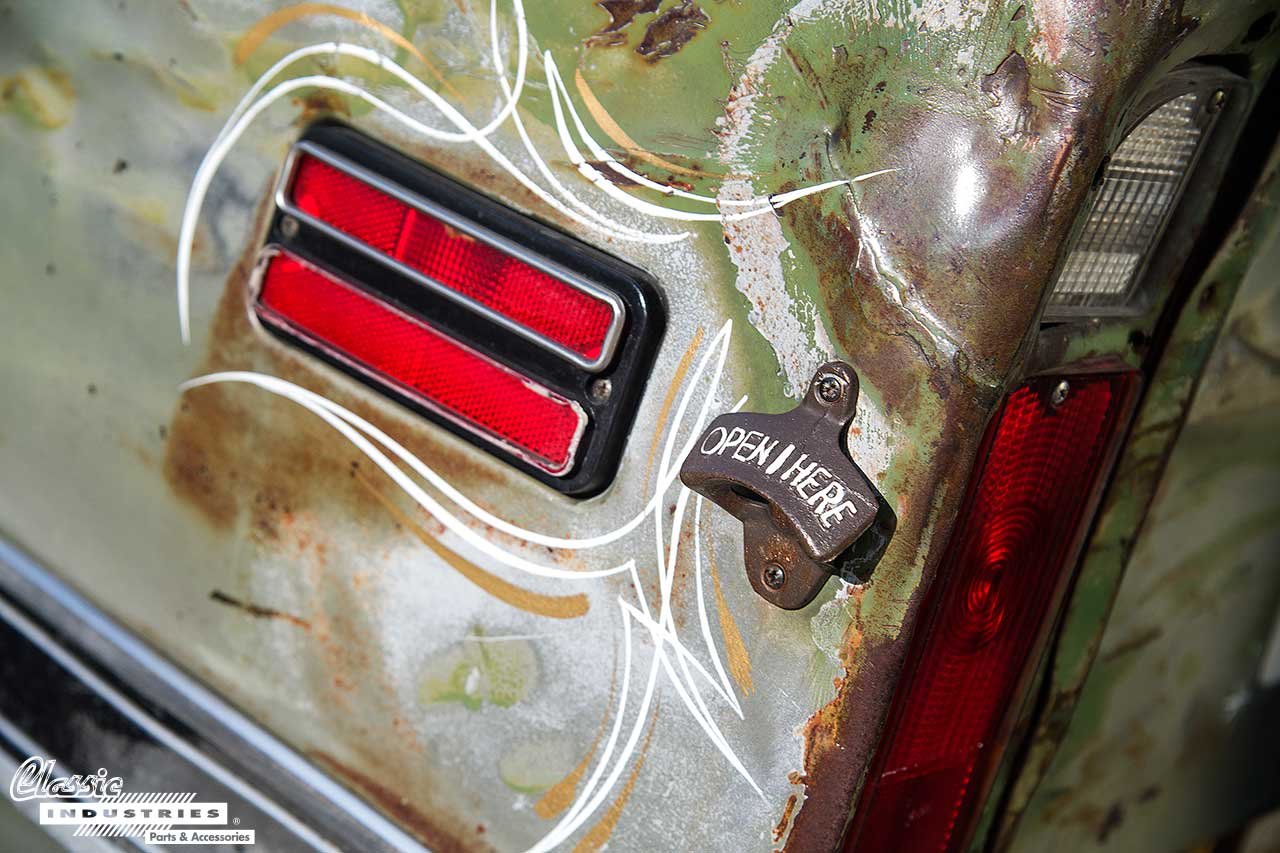 The headlamps, tail lamps, and park/turn lamps have been replaced to ensure the truck is safely visible. Otherwise, the grille, bumpers, emblems, and trim match the truck's worn appearance. There are also a few custom touches, like the aforementioned pinstriping and an old bottle opener attached to the bed.
Speaking of the bed, it's topped with a period-correct fiberglass camper shell, complete with pop-out vent windows and curtains. The cab also has a rusty old roof rack, which offers even more storage space for luggage.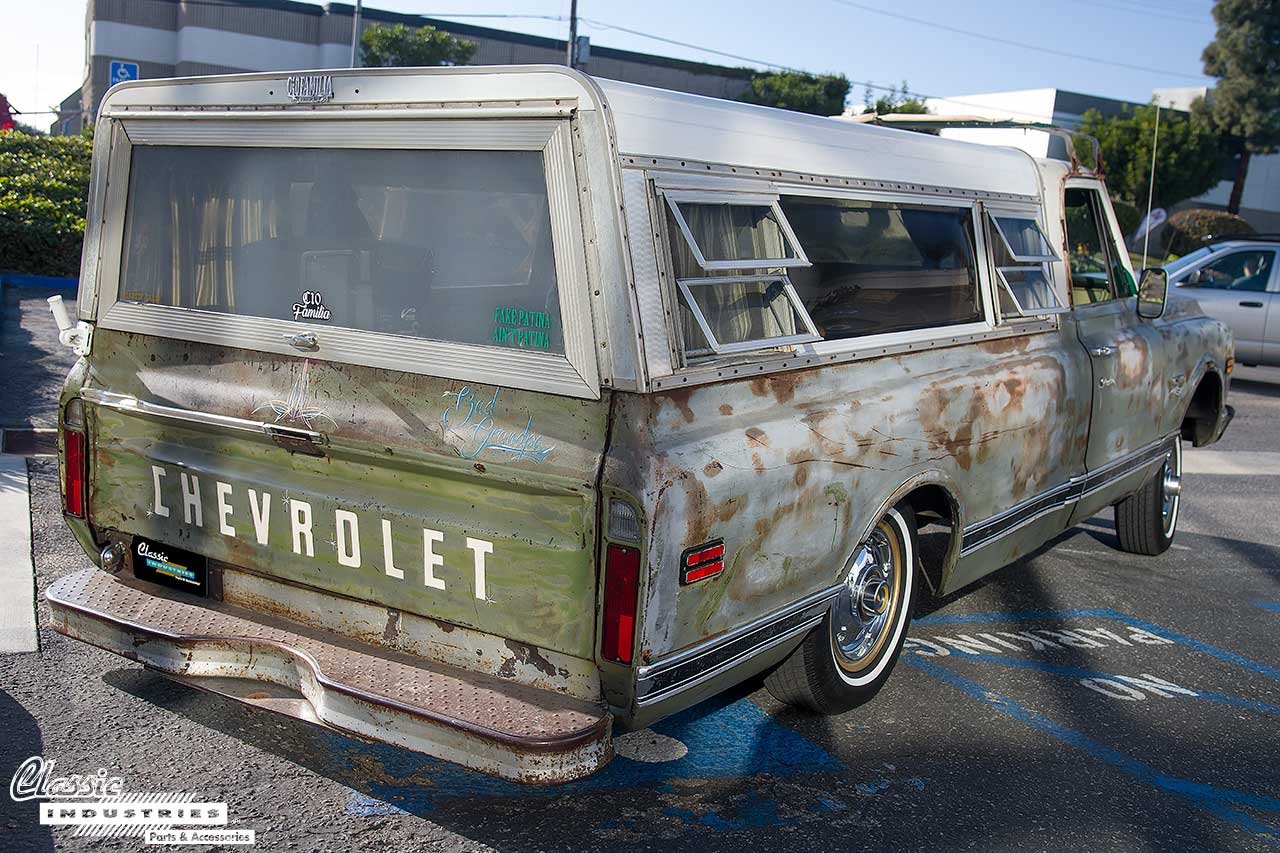 Contrasting with the body, Ruben installed a set of polished hubcaps on gold steel wheels, and finished them in new whitewall tires. This is a hint that despite its exterior, the truck is still in good condition underneath.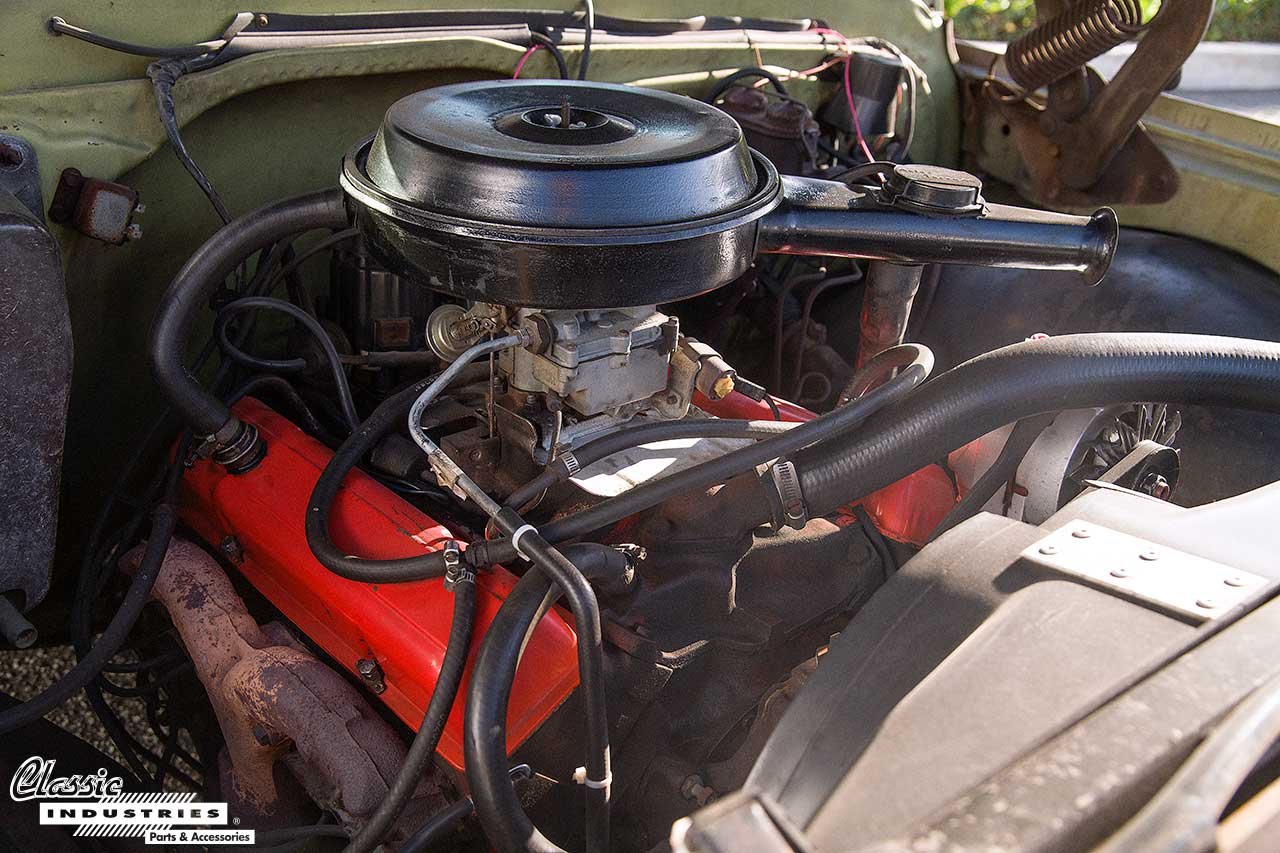 Ruben's 1970 C10 is powered by a simple carbureted 350ci V8 with TH-350 automatic transmission. It's not set up to win drag races or turn heads with a roaring exhaust; instead, it's built for reliable cruising. Much like the truck itself, this powertrain is in it for the long haul.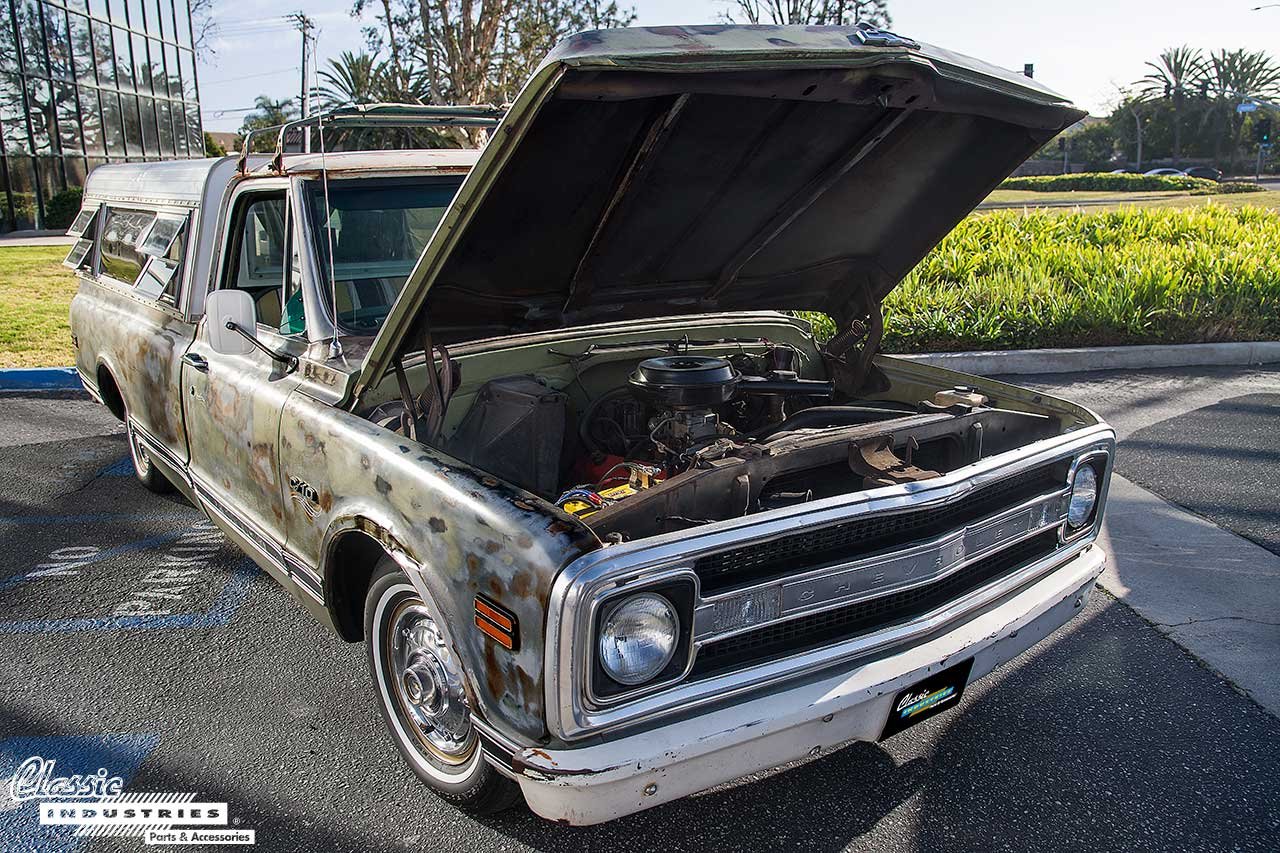 These days, Ruben says he mostly uses the truck on weekends, but it's far from retired. His patina-finished C10 still has many years of life ahead, and it'll only get better with age.
If you own a classic Chevy or GMC truck, Classic Industries is the ideal source for restoration parts and accessories. We also offer a variety of air suspension kits and performance upgrades if you'd like to take your build in a modern direction. Click the button below to get your free Chevy and GMC truck restoration catalog.