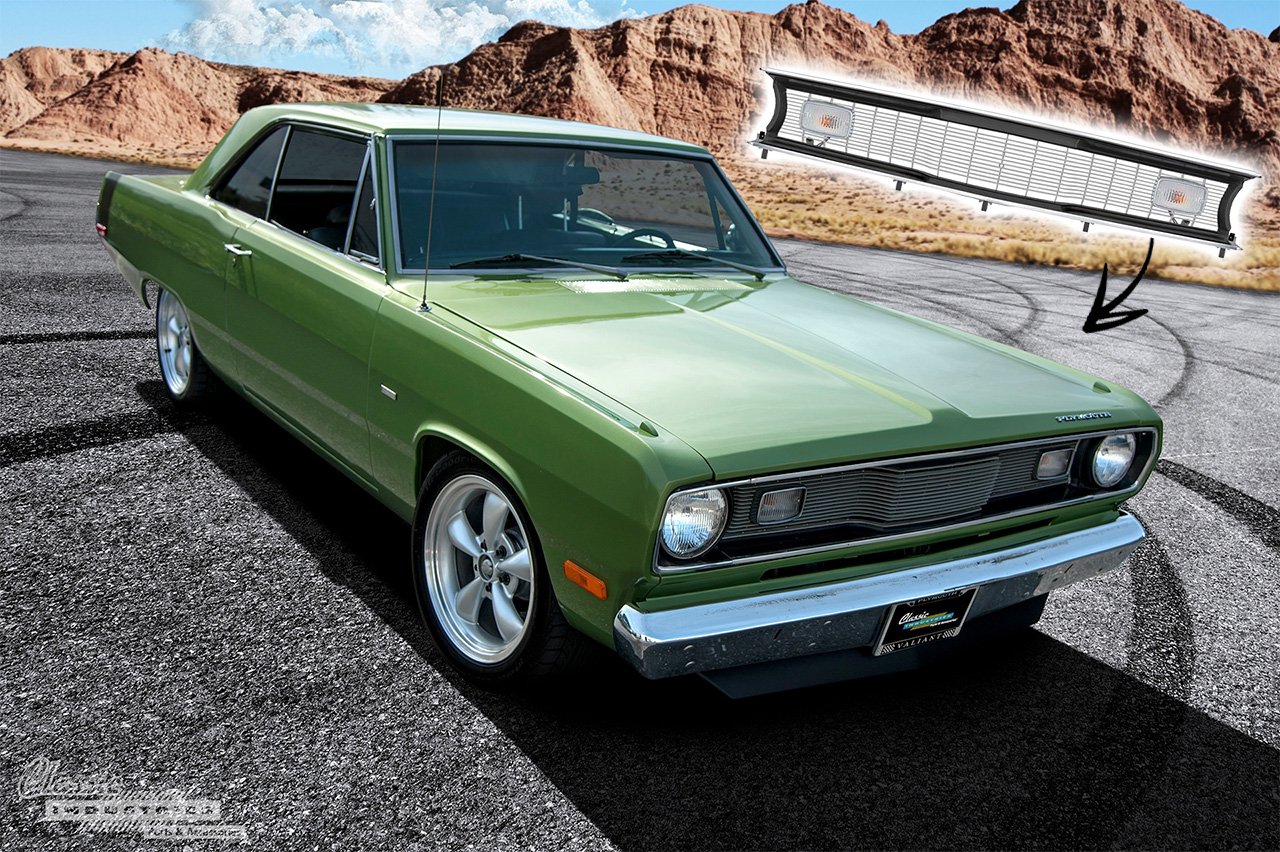 When it comes to automotive styling, the grill might be the single most important component of the whole vehicle. Designers and engineers spend countless years crafting a grill shape that's functional and immediately-recognizable, from the Chevy Silverado's split grill to BMW's dual "kidneys" or even Rolls Royce's elegant vertical grill. So, when you're restoring a classic car, it's essential to find a replacement grill that fits well and matches the original look. We're excited to show a new product that does just that: OER reproduction grill kits for the 1970-72 Plymouth Valiant, Duster, and Scamp.
For more details on Will Keegan's restored '72 Plymouth Scamp, pictured above, check out our previous blog article "1972 Plymouth Scamp - Restored A-Body."
1970-72 Plymouth A-Body Grills & Grill Kits
These OER grills are available in two colors, silver and black (pictured above), and they can be purchased in standalone form or as complete kits. The standalone grills include mounting screws; grill kits also include the upper and lower grill moldings, park lamp lenses and gaskets, park lamp bezels, park lamp sockets and pigtails, park lamp bulbs, and lower grill retaining clips for easy "bolt-in" installation.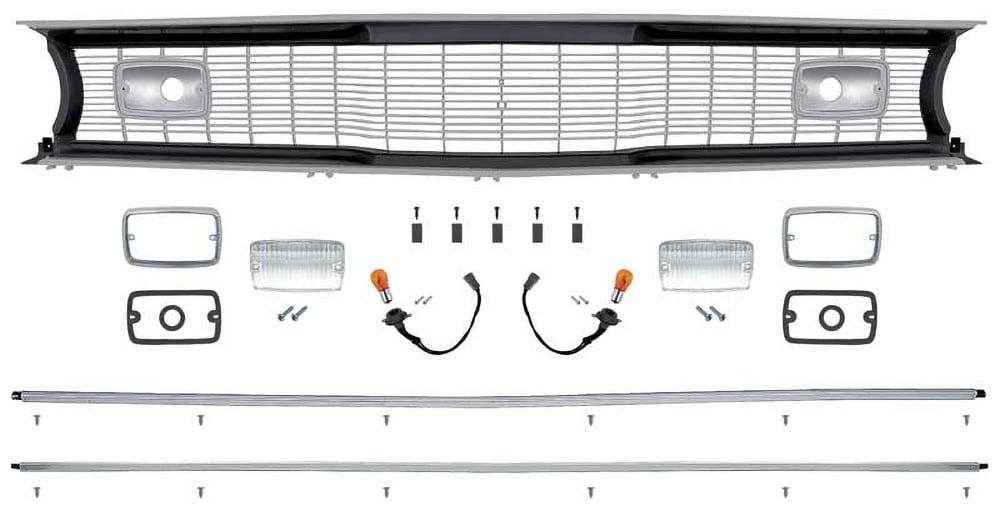 Above: 1970-72 Valiant Silver Grill Kit (MA3001) with included components.
Each of these 1970-72 Plymouth grills is manufactured from injection-molded ABS to precisely replicate the original parts these vehicles left the factory with. Silver grills feature the correct argent silver paint color, and grill kits feature lenses, bezels, moldings, and wiring connectors that match the original design.

Above: A fully-assembled silver grill kit.
OER Grill and Grill Kit Applications
Here's a quick reference guide to the years, models, and trim levels these OER grills fit.
Grills: 3573721 (silver) and 3574030 (black)
1970-1972 Plymouth Duster

(Except 340 Models with Sharktooth grill)

1971-1972 Plymouth Scamp

1970-1972 Plymouth Valiant
Grill Kits: MA3001 (silver) and MA3002 (black)
The park lamp pigtails supplied with these kits are the 3-blade 1971-72 style pigtails. To use on 1970 Plymouth Valiant, or Duster models, the plugs will need to be modified or wires spliced. Other than that, they are bolt-on replacements for 1970 models.

1970-1970 Plymouth Valiant (All Models) Requires Splicing of Park Lamp Wires

1971-1972 Plymouth Valiant (All Models) Direct Plug-In

1970-1970 Plymouth Duster (All Models) Requires Splicing of Park Lamp Wires

1971-1972 Plymouth Duster (Except 340 Models) Direct Plug-In

1971-1972 Plymouth Scamp (All Models) Direct Plug-In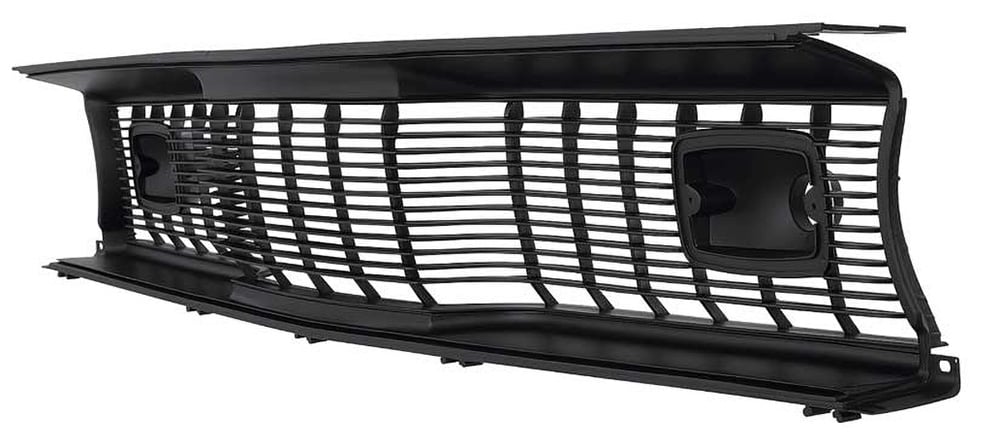 Need More Dodge and Plymouth Restoration Parts?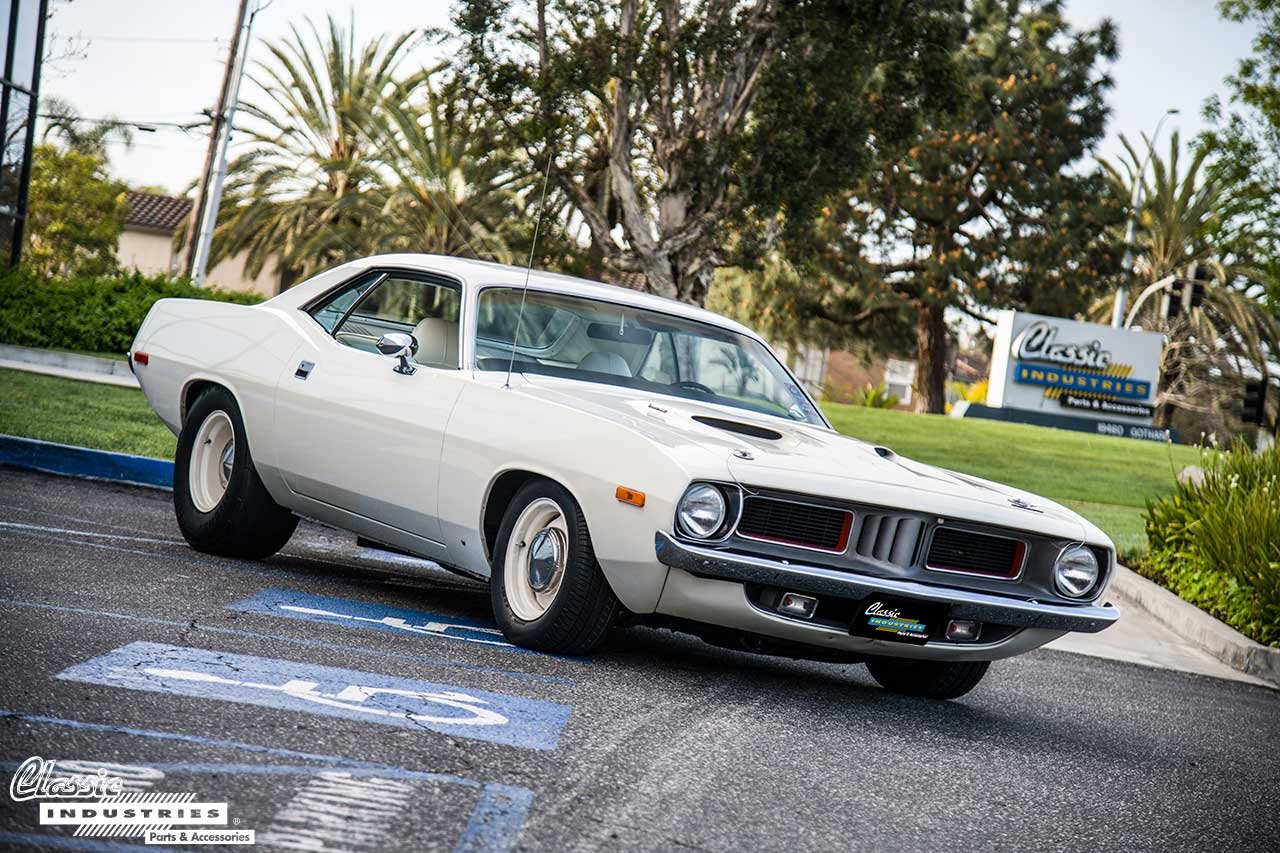 If you're looking for more restoration parts for your classic Mopar vehicle, Classic Industries offers a whole lot more than just grills. We carry thousands of parts and accessories for Dodge and Plymouth Mopar vehicles. Browse our inventory online, or click the button below to get a free Mopar restoration parts catalog.