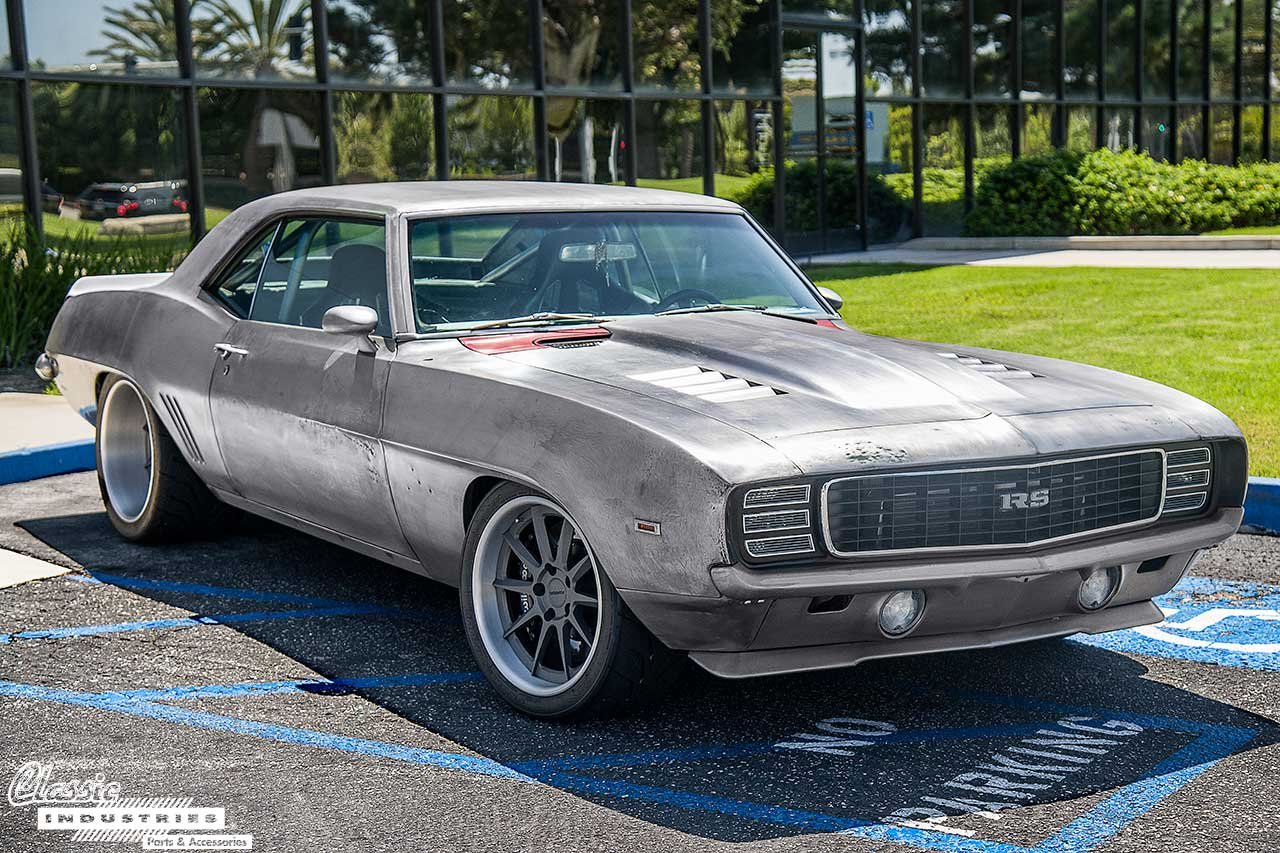 For many classic car enthusiasts, vehicles are more than mere objects. They serve as shared projects that strengthen bonds between family members, introduce owners to new friends, and sometimes even lead to life-changing business opportunities. Frank Villareal, of Anaheim, California, has experienced each of these effects through his 1969 Camaro project. He explains, "I started building my own car, and next thing I know I'm building parts for people who like what they see. This car is what put me there, it's my canvas."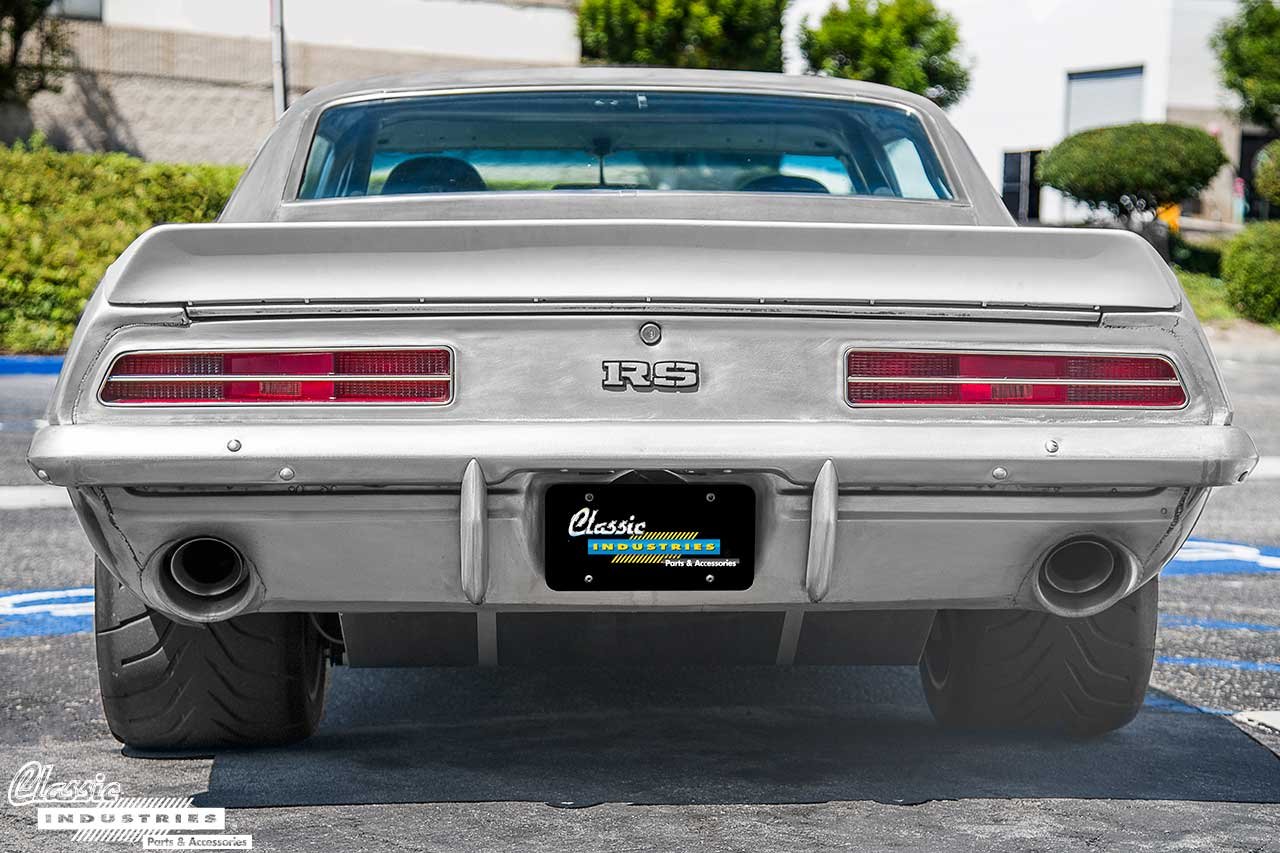 Back in 2010, Frank bought this 1969 Camaro from a guy he met at an auto parts store in Lakewood, California. At the time, the car had a 454ci big block under the hood, but Frank wanted to take it a different direction. So, he negotiated a deal where the previous owner kept the engine, transmission, and other parts from the Camaro, and sold him just the shell.
As an experienced metal fabricator, Frank quickly stripped all the flaking paint and corrosion from his Camaro. "When we got it cleaned up, it looked like someone took a pick to it," he recalls. In the end, he would replace every body panel except the roof.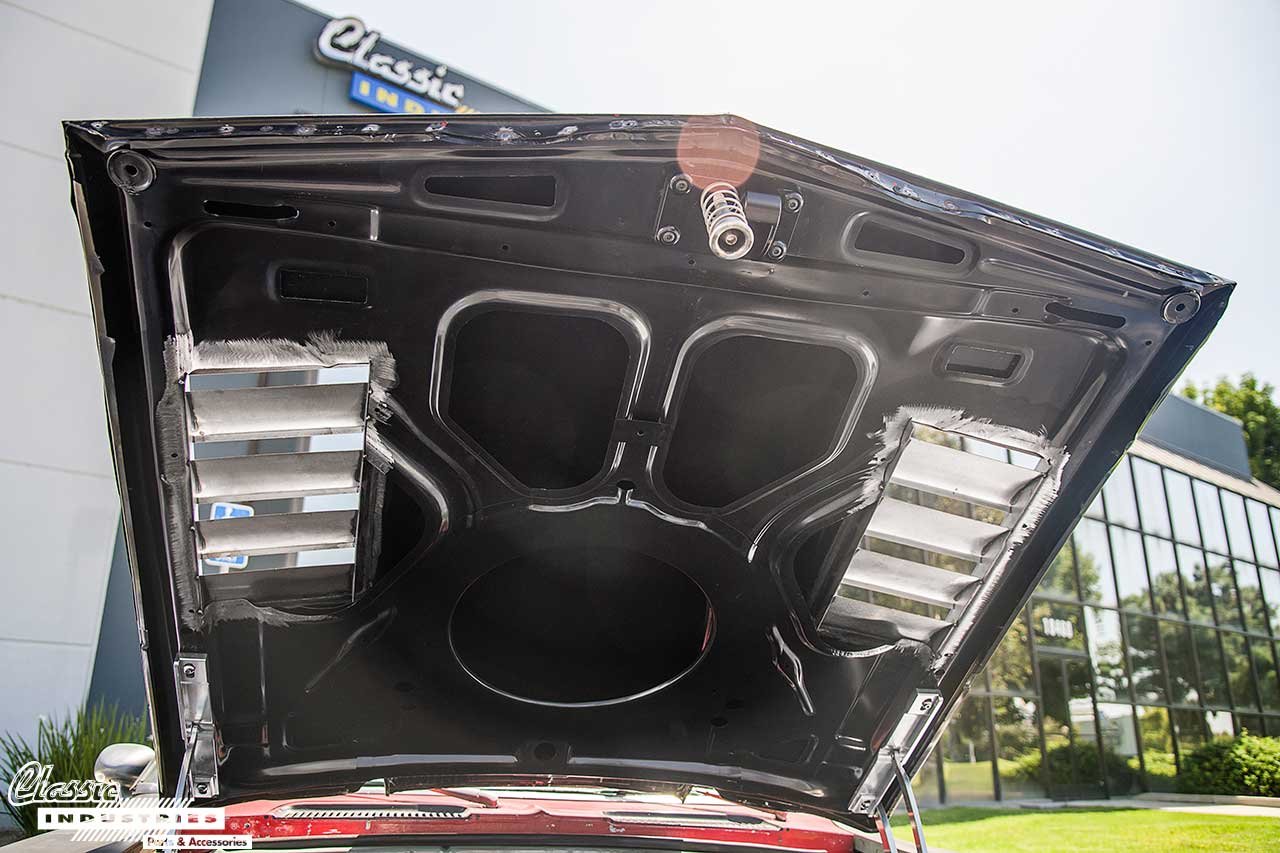 So, after all the work to clean up the body, why leave it bare metal? Well, Frank says he's always learning new metal fabrication skills and trying out new tools, so there's no sense in painting over metal that keeps evolving. Some modifications, like the custom hood louvers, are obvious; others, like the rear body panel with custom exhaust openings, are more subtle.
Frank tells us he wanted a unique look, but didn't want to detract from the Camaro's original style. "The whole car has been modified intensively, but I didn't want to go too far and cross that line. It still looks like a '69 Camaro."
The dash and gauge cluster were meticulously fabricated from metal, but Frank says he has already redone it completely three times. The first iteration was made from carbon steel, but then he started doing more welding projects with aluminum, so he started over from scratch. Then he got a bead-roller, which opened up new design possibilities, so it was back to the drawing board again. Many other interior panels were custom-built by Frank, including the kick panels, package tray, and dash pad.
Even though Frank could conceivably build his own exterior body panels from sheet metal, he says he's thankful for the availability of affordable panels from Classic Industries. "You can get a replacement quarter panel for a couple hundred bucks! I'm definitely grateful. I don't think I could live without that resource."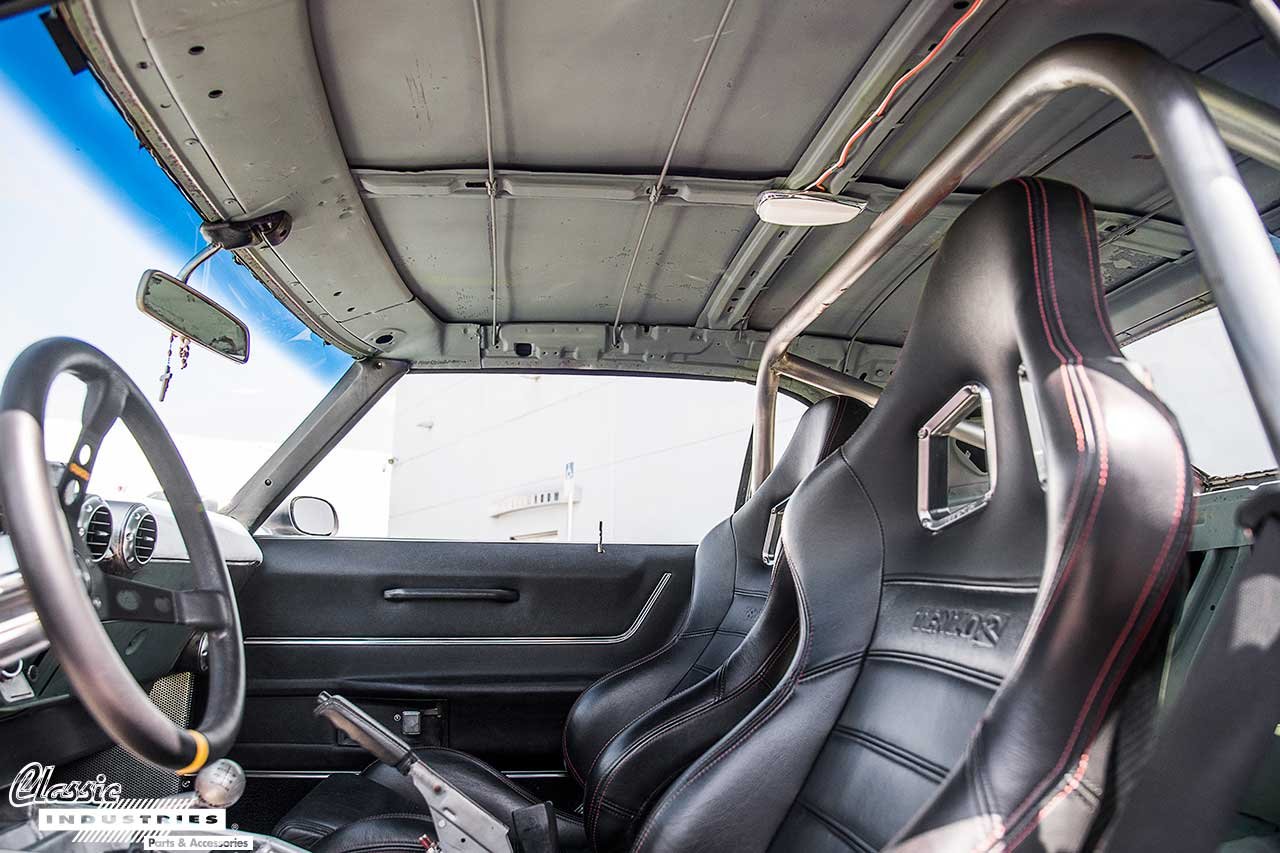 Cobra racing seats were installed up front, and Frank modified a second pair of Cobra bucket seats to serve as rear seats. A custom roll bar was also added.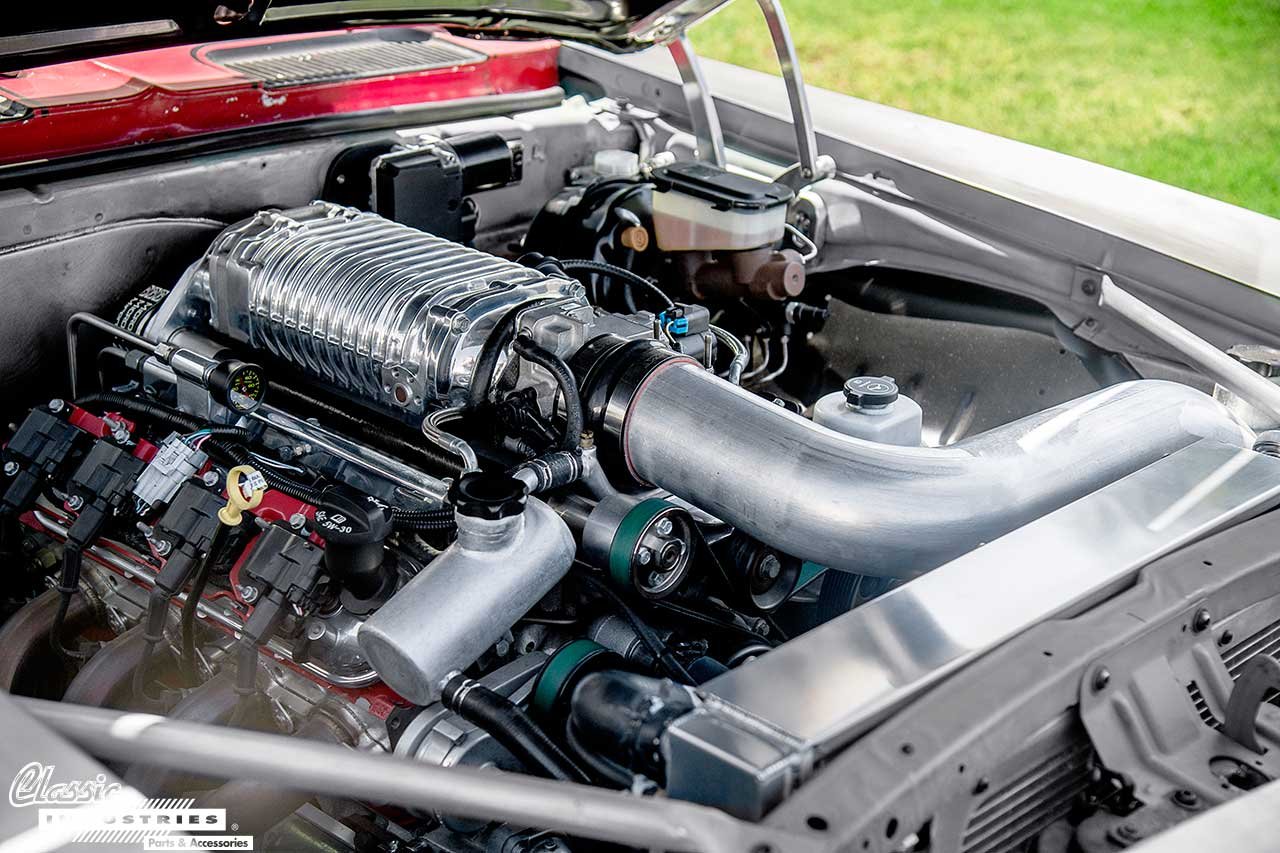 Under the hood, there's an LS6 supercharged V8 that Frank got from a Cadillac CTS-V. It features a Magnuson blower, Detroit Speed headers, and a custom-fabricated cold air intake. The pulley system was also custom-made by Frank; it allows the A/C compressor and alternator to be mounted down low without notching the frame for clearance. He likes the look of this setup as opposed to other aftermarket pulley systems. A Vaporworx baffled fuel tank was installed to accommodate the CTS-V dual fuel pumps.
The engine is paired with a T56 Magnum manual transmission with dual-friction clutch, aluminum flywheel, aluminum driveshaft, and a 9-inch rear end.
Since Frank was heavily inspired by the pro-touring movement and its emphasis on classic looks with modern drivability, he bought almost the entire Detroit Speed product line for his Camaro. This includes a complete front subframe with coilovers, Quadralink rear suspension, mini tubs, and even small parts like the wiper motor and electric headlamp door conversion.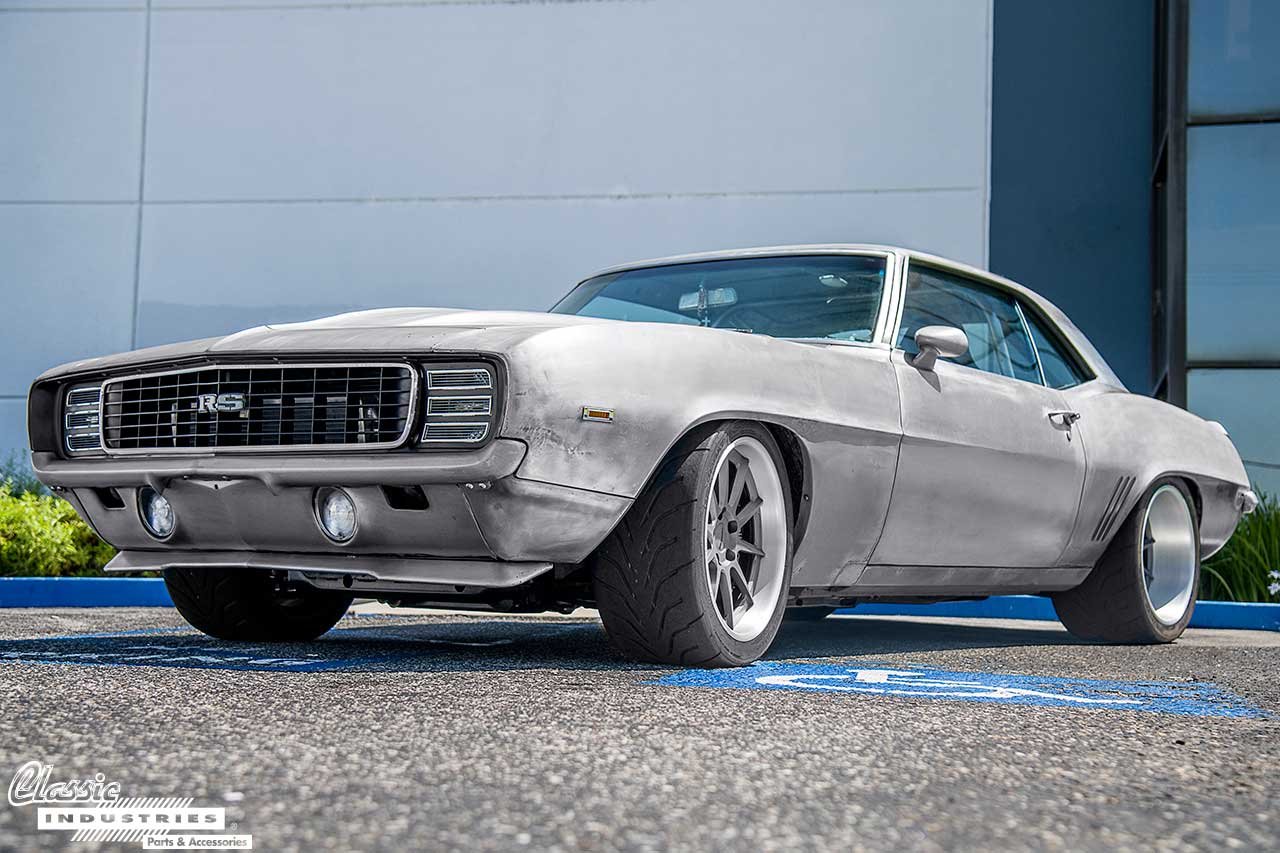 A Detroit Speed brake booster is paired with Wilwood big brakes on all four corners. The Camaro sits on deep-dish 18x10 front and 18x12 rear Forgeline RB3C wheels.
Frank explains that he doesn't have any sponsors for this project, and that it was simply intended to be his own ideal Camaro. However, it quickly started getting attention from the community, and onlookers started asking him how they can get his parts. "People have been really receptive," he says. This led to the growth of his company, Gray Area Steel Co. Now, his '69 Camaro is the test-bed for new fabricated parts before he starts producing them for customers.
As you might guess, this Camaro is still evolving, and Frank says it has already changed a lot in the last few months. For more updated photos of the build and individual components, check out @1969CamaroSkunkworks on Instagram.
If you own a classic Camaro, Classic Industries can help you restore it to original condition or build it into the pro-touring car of your dreams. Browse our web store or click the button below to get a free full-color Camaro parts catalog.