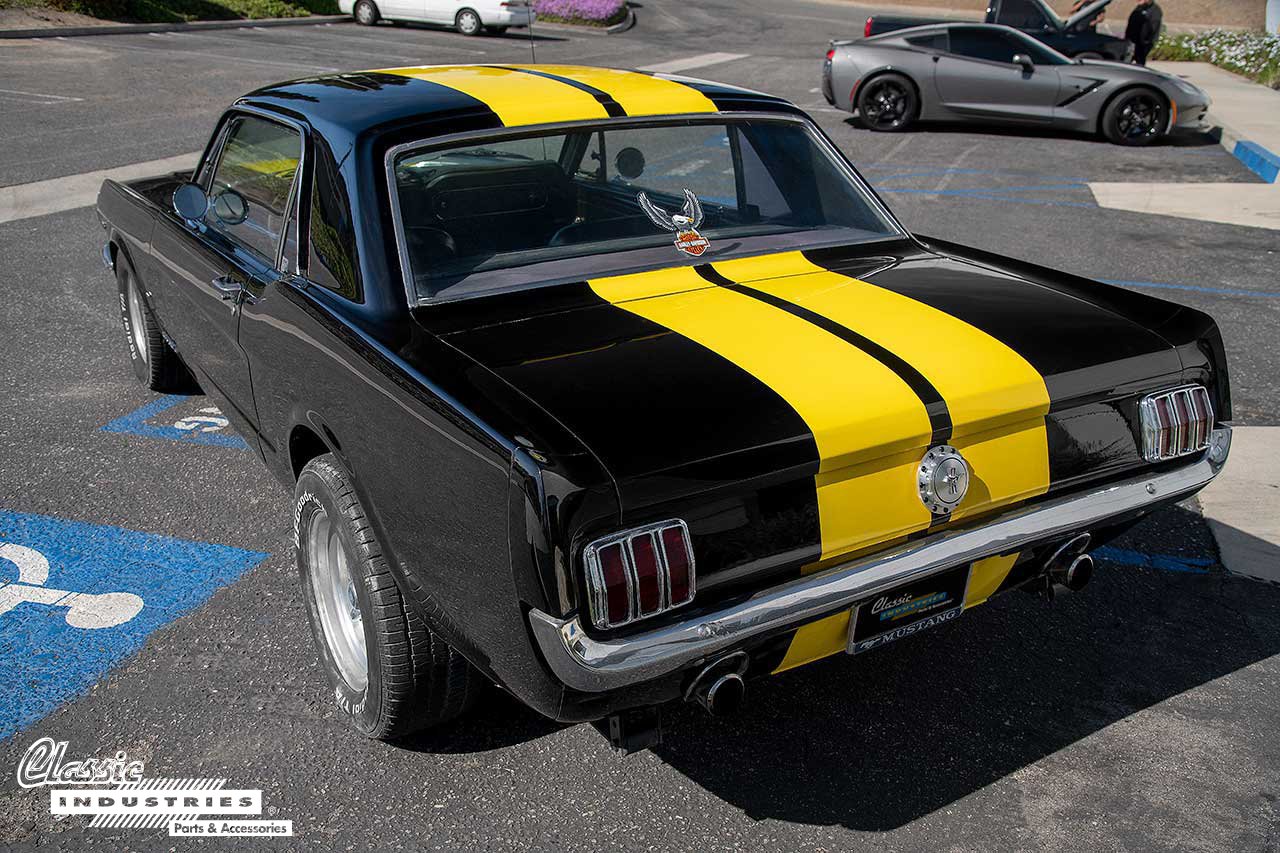 What was the first car you owned? Even if it wasn't an exciting muscle car or glamorous luxury coupe, you probably have fond memories of your time behind the wheel. Our first cars gave us independence and allowed us to experience the thrill of the open road. Fernando Guzman, of Irvine, California, was fortunate enough to have a very cool first car, which he owns to this day. He's held onto this 1965 Mustang GT for 32 years. In fact, it's still his daily-driver.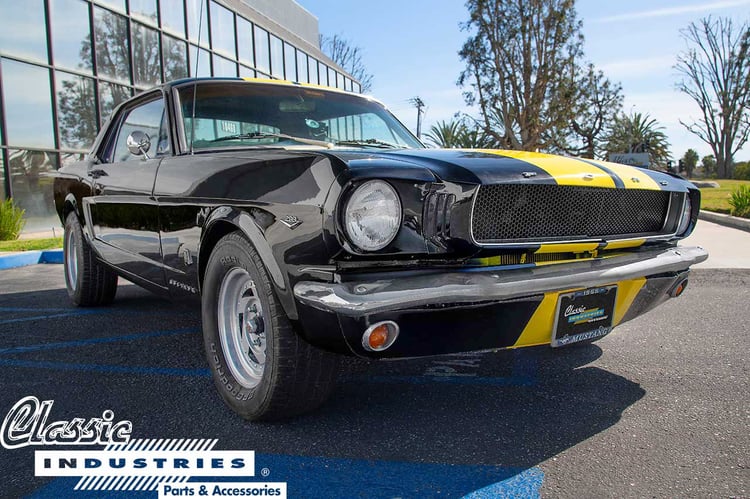 When Fernando arrived at our Retail Showroom in his Mustang, we took the opportunity to get a closer look. Its glossy black paint and bright yellow stripes are certainly hard to miss.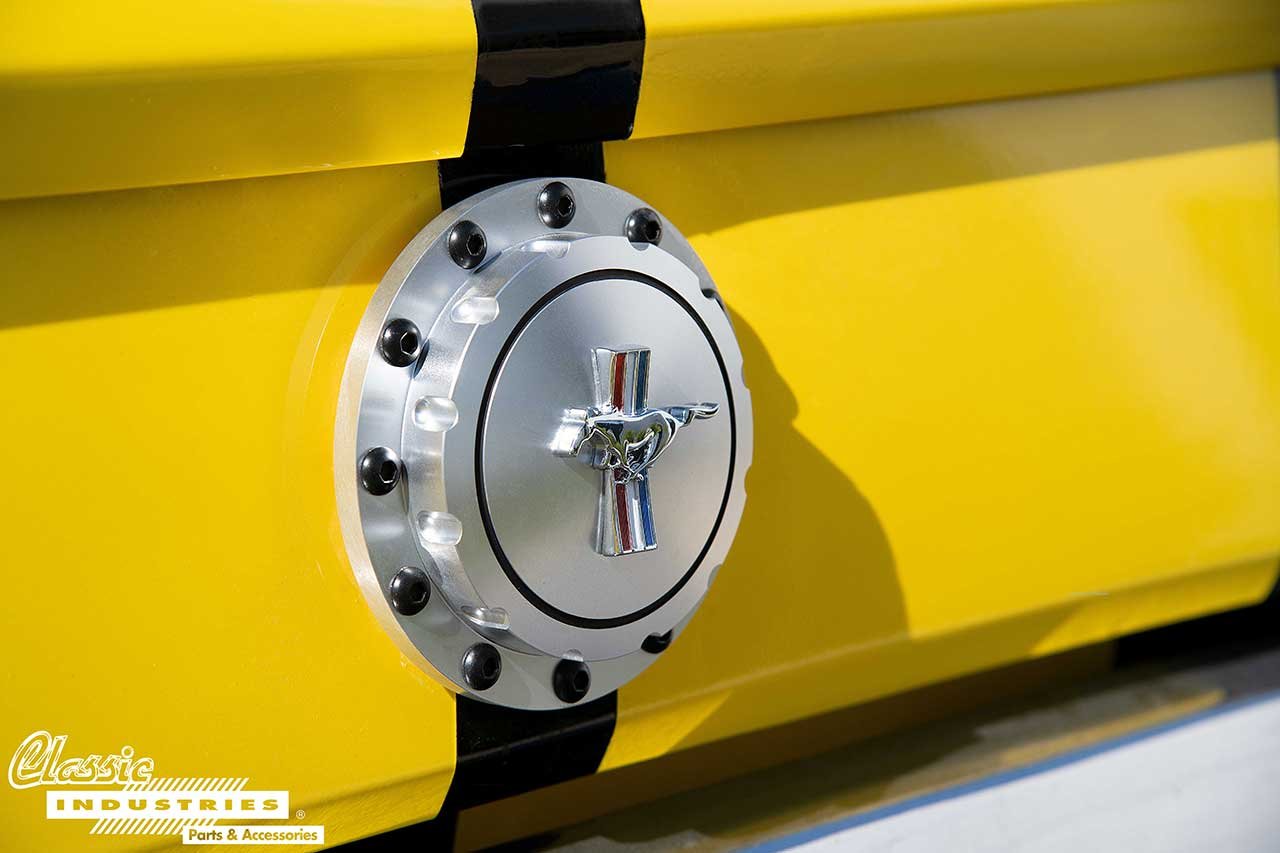 As with most classic cars of this age, the Mustang has needed some work over the years. Fernando tells us that he decided to take it in a resto-mod direction, with small accents such as a billet aluminum fuel cap, aftermarket wheels, and a free-flowing exhaust.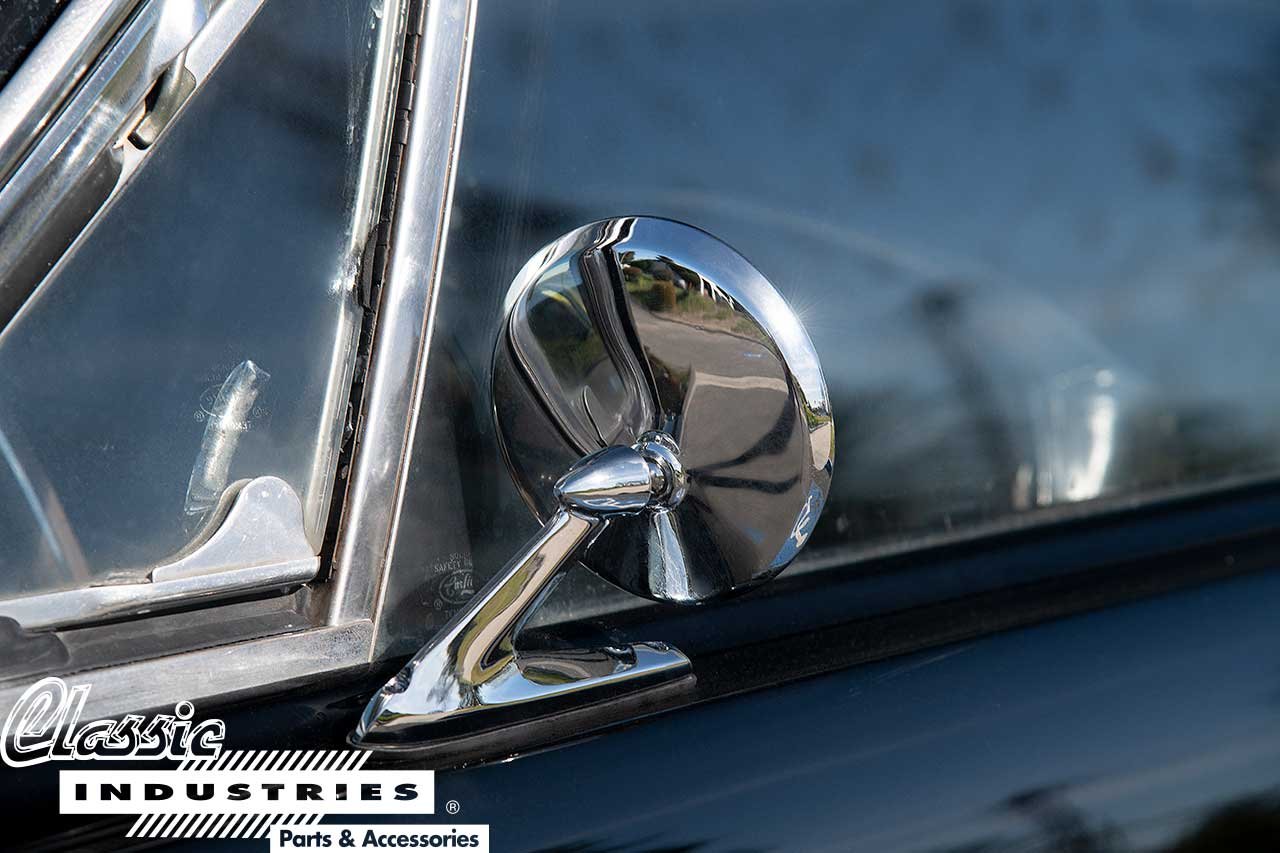 Many elements of the 1965 Mustang GT have been restored with original-style parts from the Classic Industries Mustang catalog. Fernando says he gets most of the parts he needs through Classic Industries, and we were pleased to hear he's had great service over the years.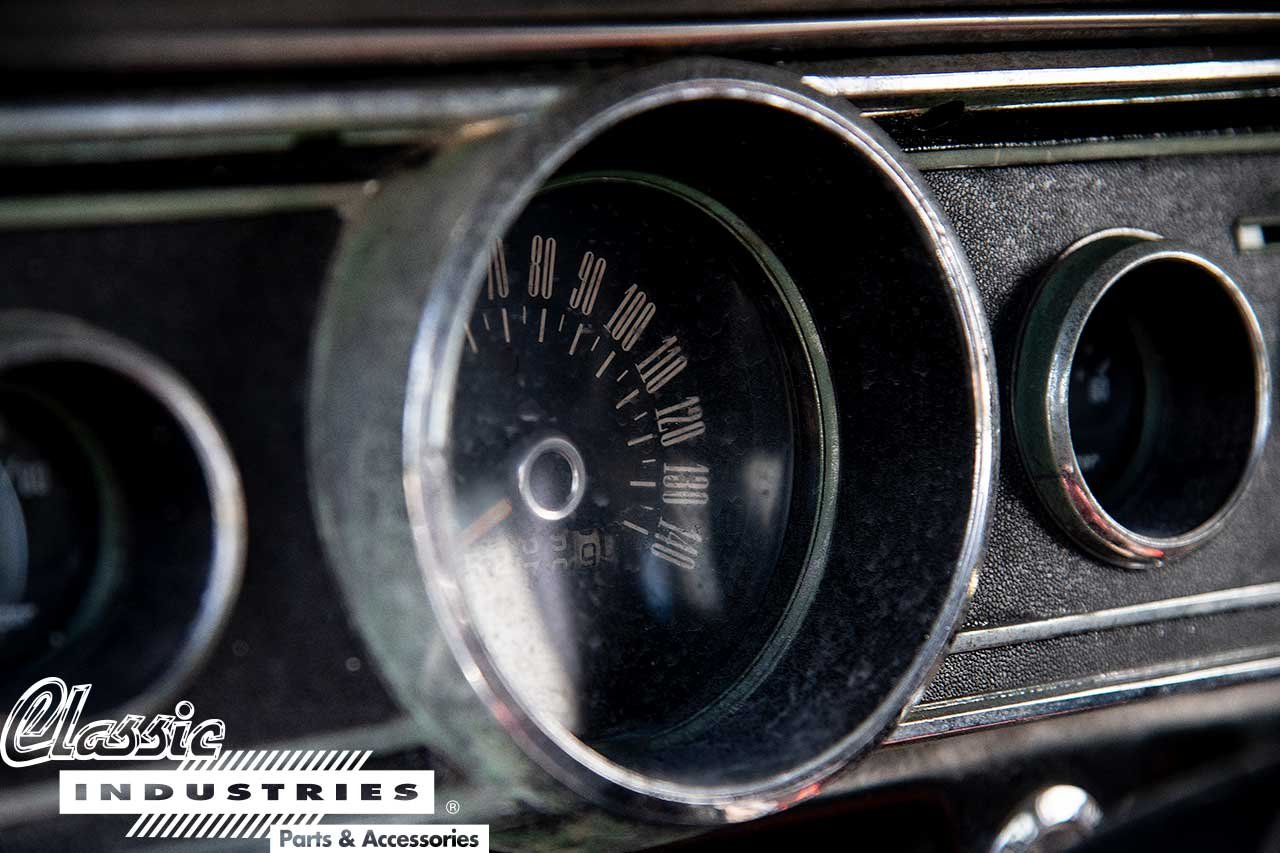 The Mustang is powered by its original 289ci V8 engine and automatic transmission. Some of the components aren't in showroom condition anymore, but this speaks to the daily-driven nature of the car. It's an ongoing project, so Fernando is usually working on at least one part of it.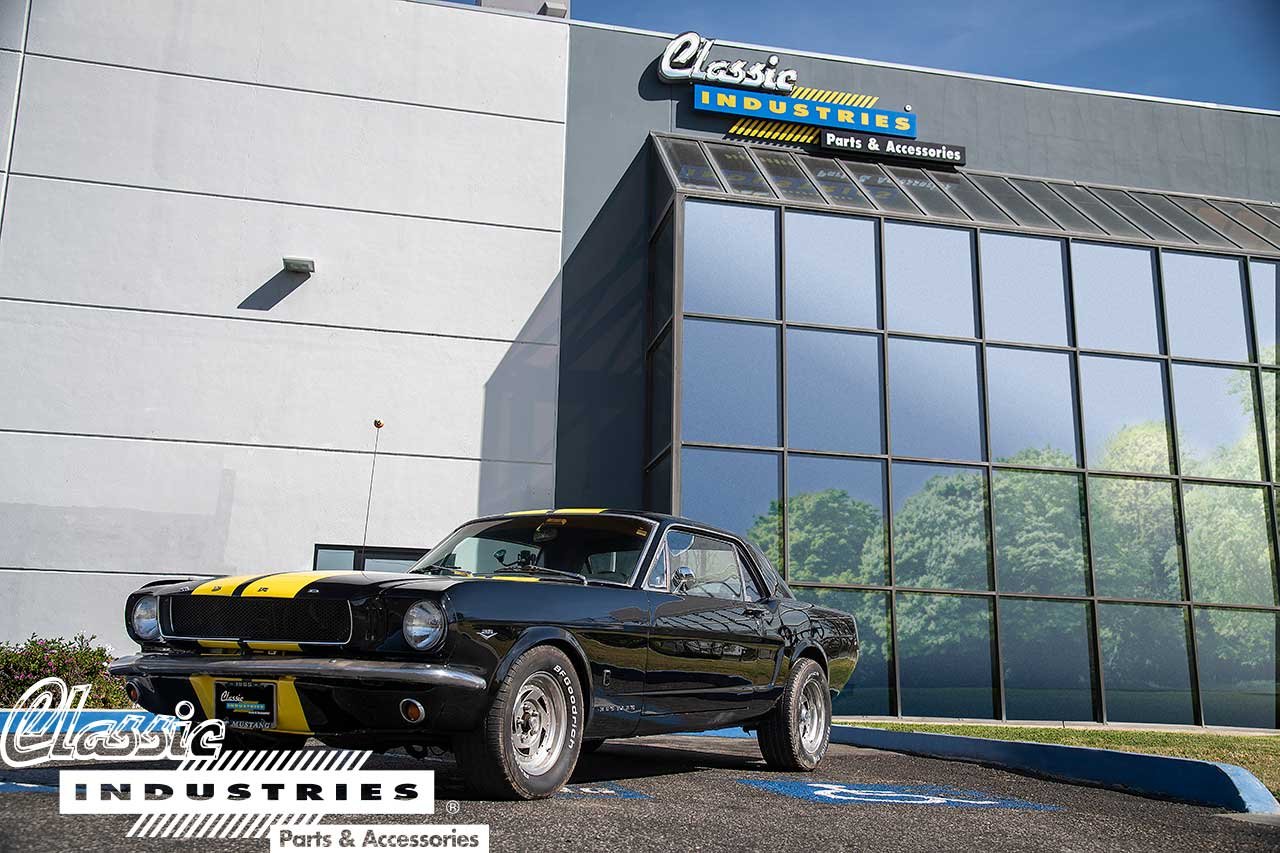 Fernando's '65 Mustang GT is still running strong after more than three decades, and he has no intention of letting it go. His first car has been the source of many good memories, and it'll be the source of many more in the future.
If you own a classic Ford Mustang, Classic Industries can help you keep it on the road and looking brand-new. We offer thousands of parts for these vehicles, from body panels and trim to performance parts and suspension components. Click the button below to get a free full-color Mustang restoration parts catalog.