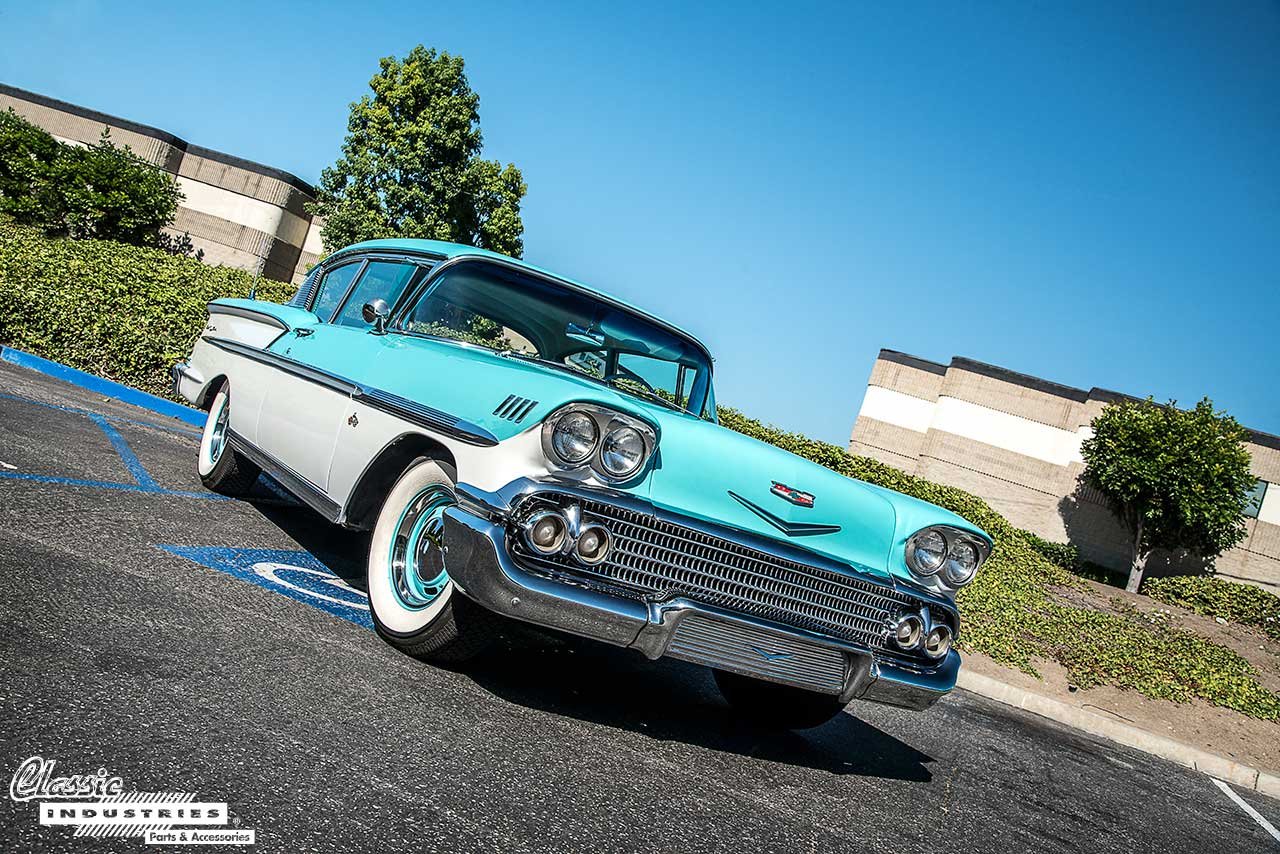 The 1955-'57 Chevy Tri Five was a hugely successful line, and to this day remains one of the greatest icons of classic American car culture. But there was a catch for General Motors. As is often the case with this degree of success, consumers' expectations were high and the Tri Five would be a tough act to follow. Knowing this, GM designers and engineers put a lot of work into its successor, the 1958 Full Size Chevy line.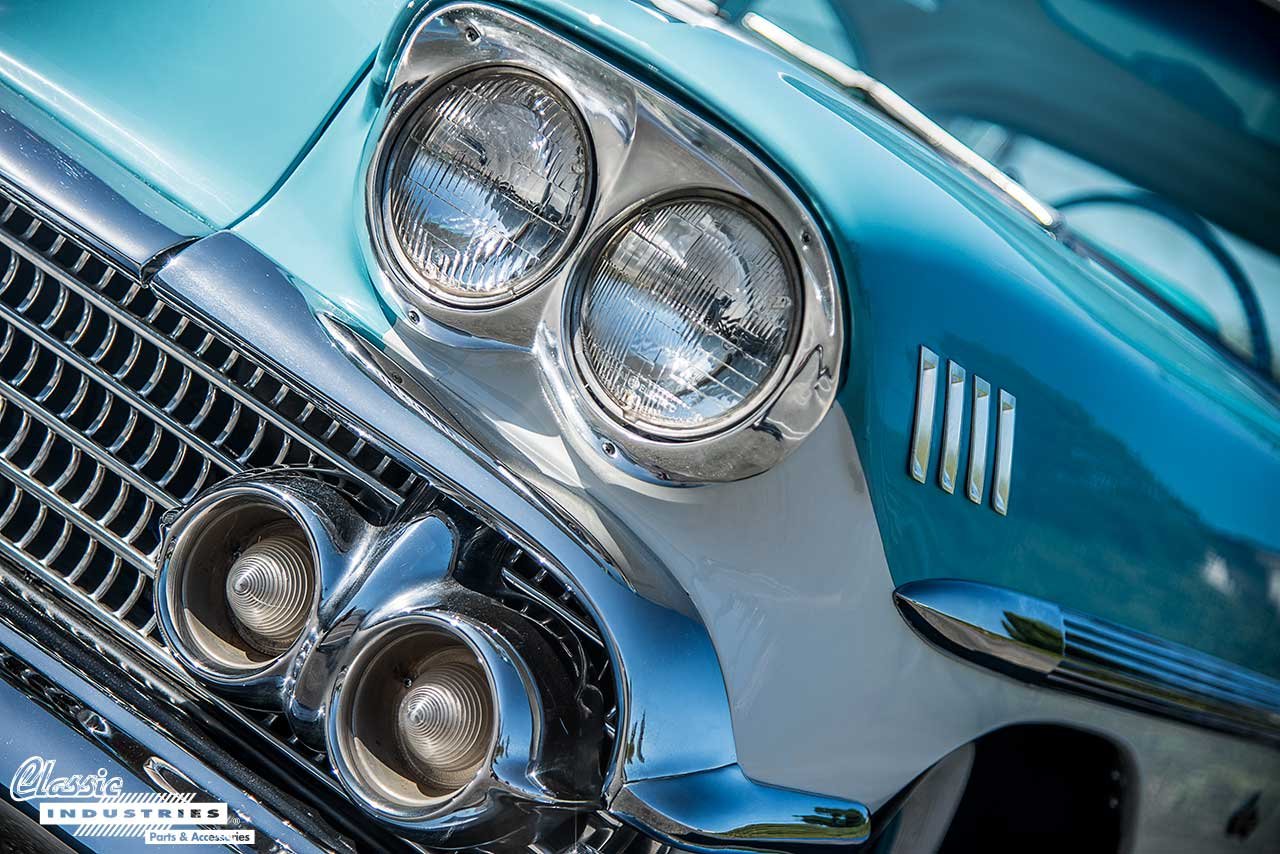 This '58 Chevy Bel Air belongs to Joe Holcomb, of Buena Park, California. It represents the middle of the Full Size range during that pivotal year, between the new top-of-the-line Impala and the affordable Biscayne.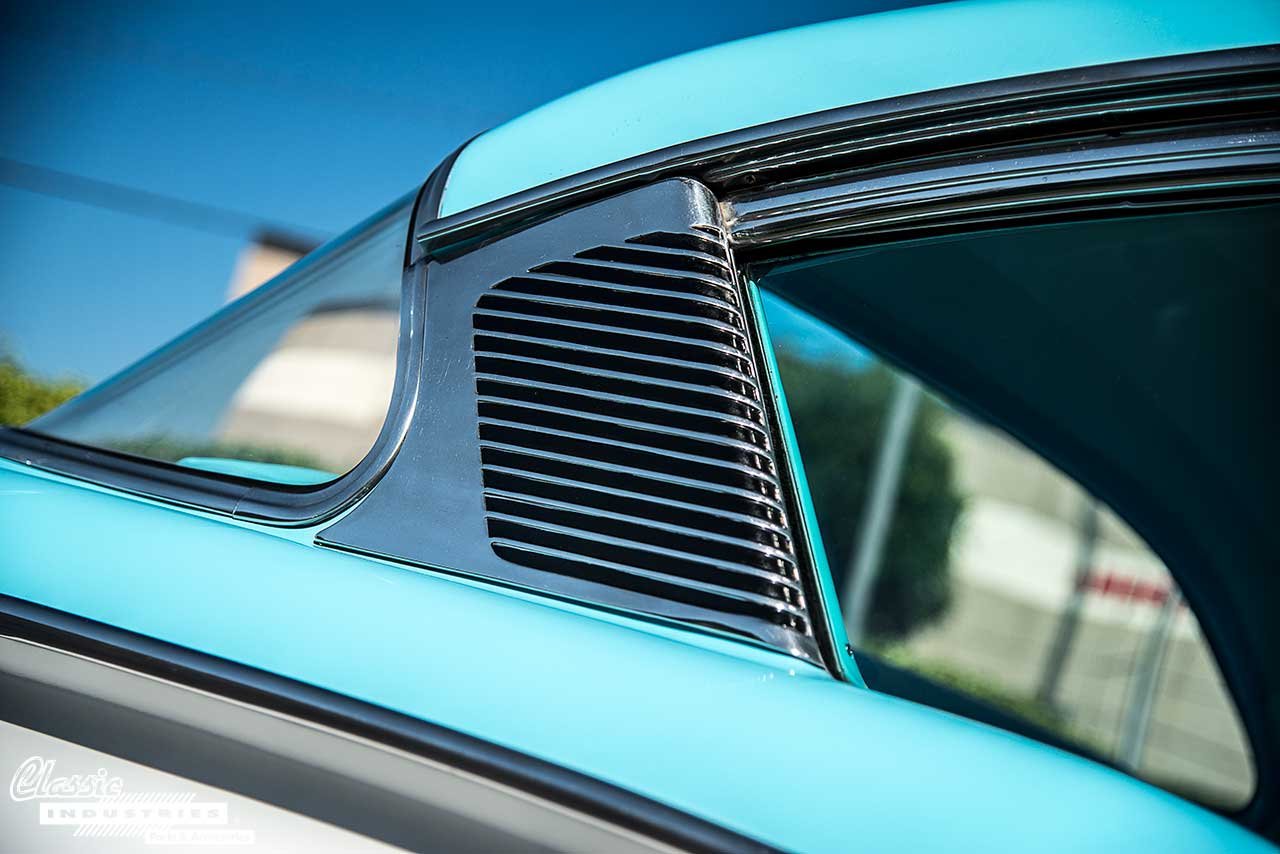 Joe has owned this Bel Air for many years, and has fully restored it to its stunning original condition. It serves as a time capsule that takes us back to the year that marked the departure from the Tri Five and the launch of the Impala/Full Size line.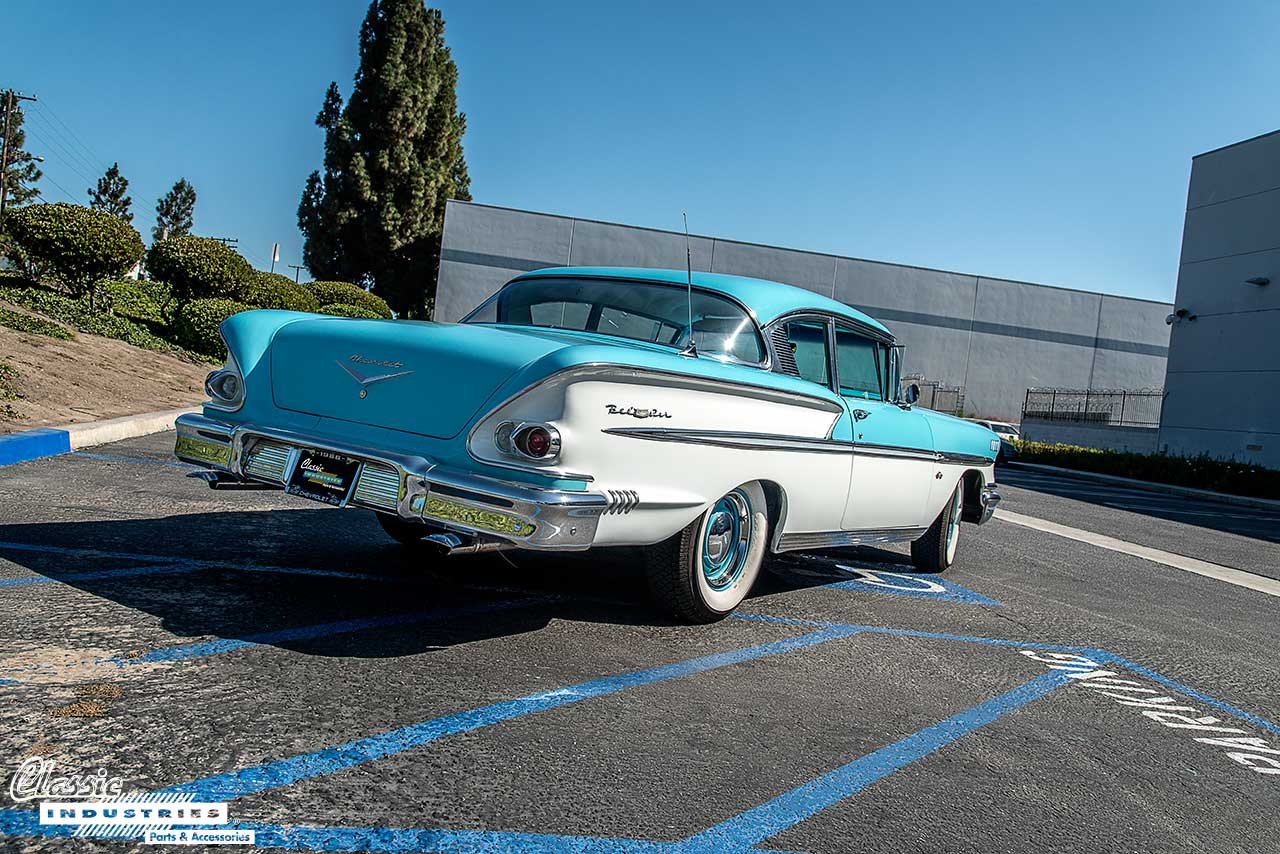 Joe's Bel Air has been repainted in an elegant two-tone combination of Tropic Turquoise and Arctic White. It's powered by a 283ci small-block V8 paired to a 2-speed Powerglide automatic transmission.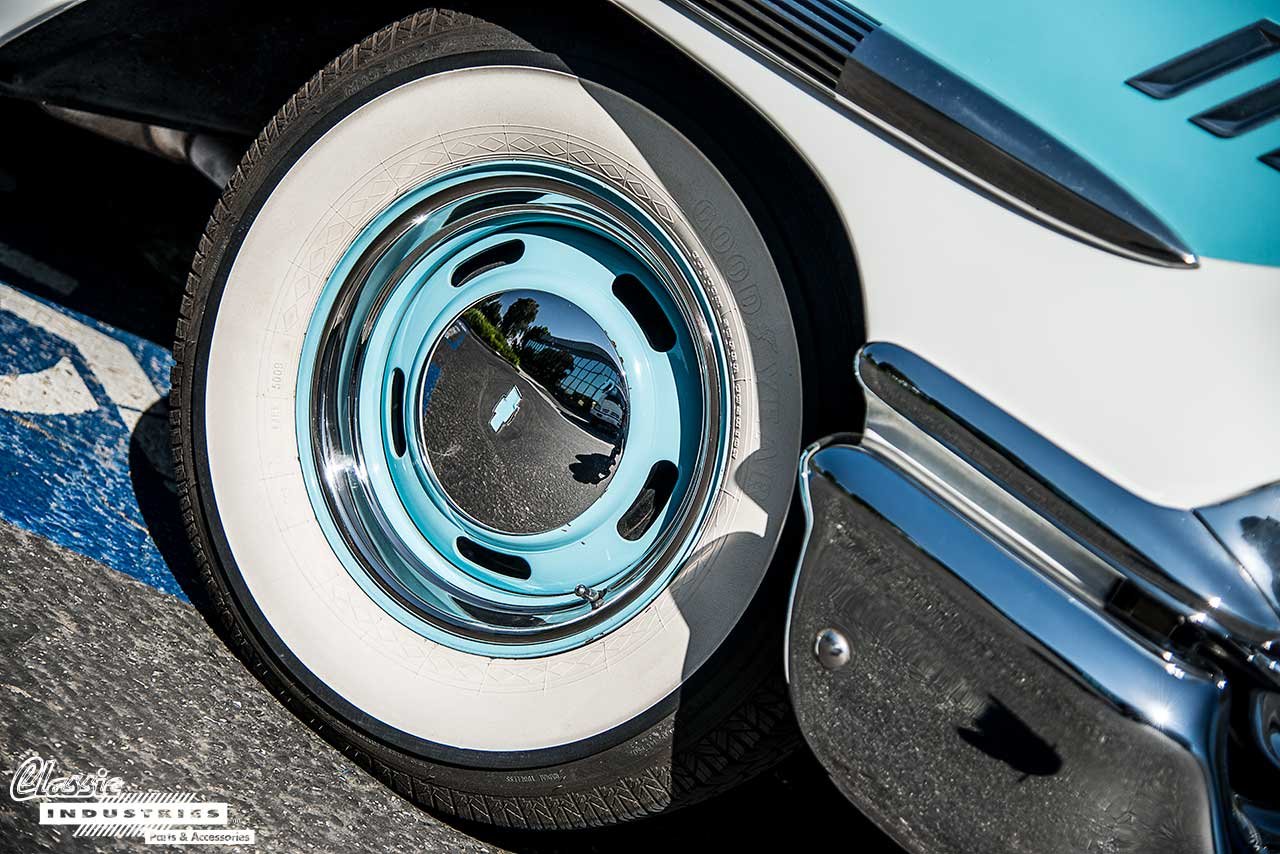 Wide white-wall tires and steel wheels with matching paint continue the two-tone appearance. Of course, there's also plenty of chrome trim to offset the painted surfaces.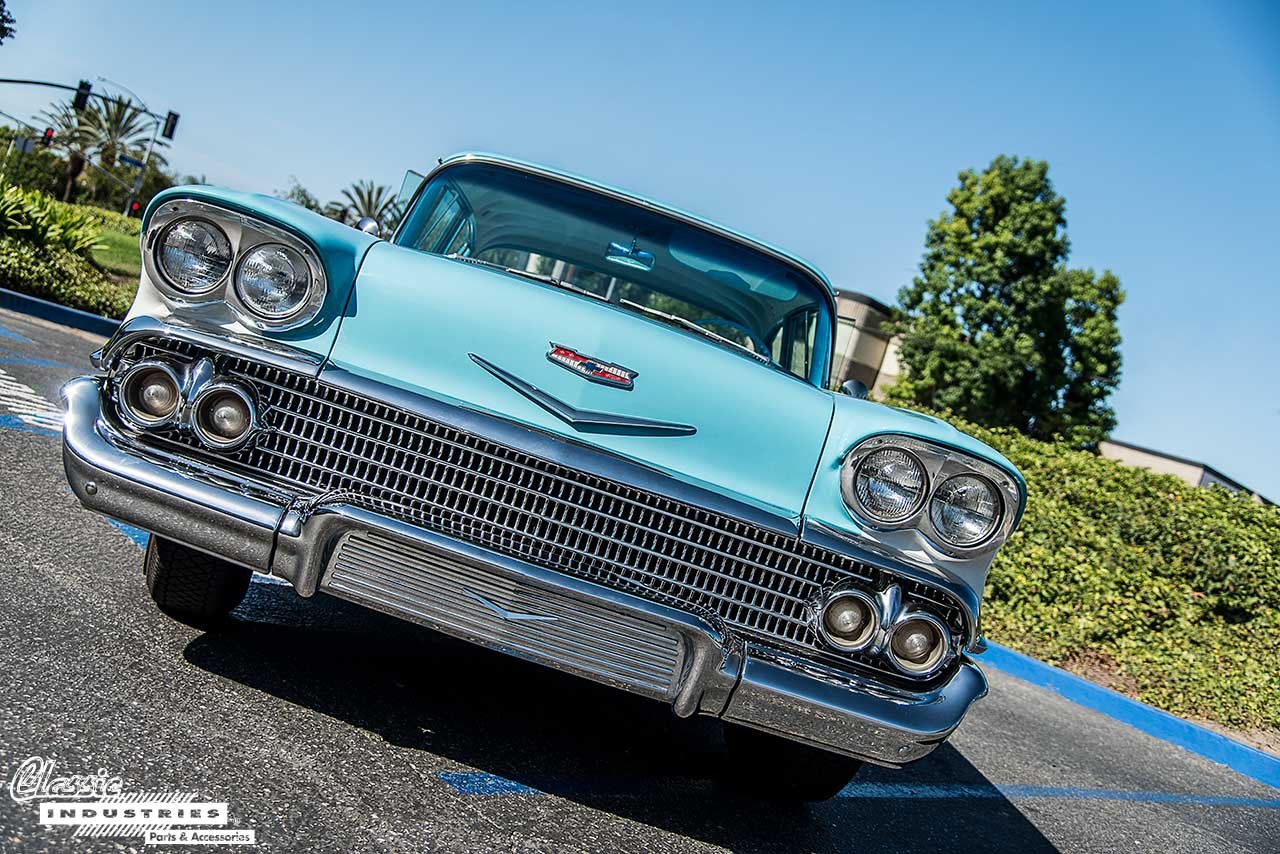 While there's no denying that the Tri Five was a difficult act to follow, '58 Full Size models like this Bel Air continued GM's success. In fact, Chevrolet became the top-selling car brand of 1958, with more than 1.1 million vehicles produced that year. Much of this can be attributed to the classic '58 Bel Air.
If you own a classic 1958-1996 Full Size Chevy car, whether it's an Impala, Bel Air, Biscayne, or Caprice, Classic Industries can help you keep it looking and running good as new. Click the button below to get your free Full Size Chevy restoration parts catalog.