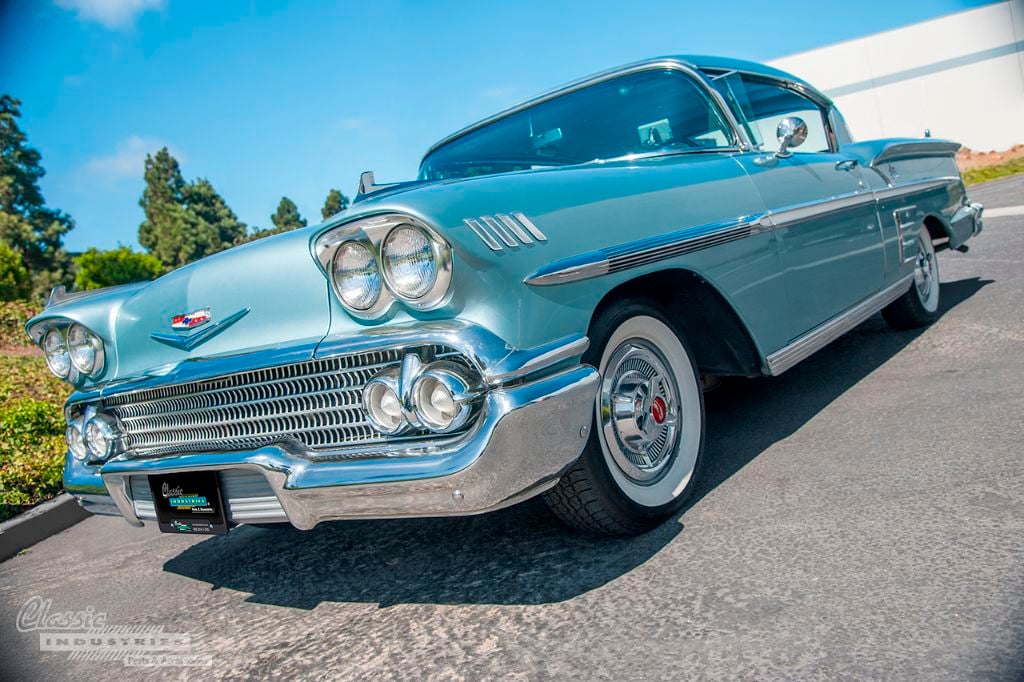 Here at Classic Industries, we see a wide range of customer cars, from modernized resto-mods to original-style restorations. Occasionally, however, we come across a car so pristine and original that it looks as if it just rolled off the showroom floor. Karen McDermott's '58 Chevy Impala is one such car. Its immaculate silver-blue metallic paint, glistening chrome, and multi-stripe blue vinyl interior instantly transport us back to the 1950s.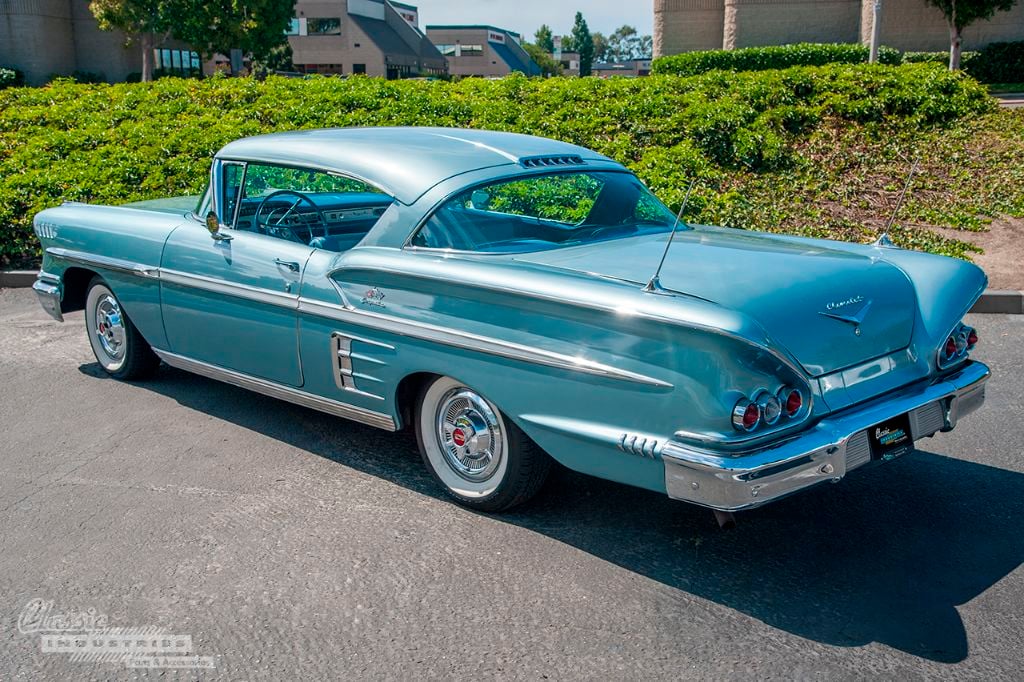 Karen's '58 Impala is an excellent example of a survivor car, with only two owners, matching numbers, minimal restoration work, and a scant 95,000 miles on the clock. Although the mileage may sound like a lot for modern vehicles, it averages out to under 1700 miles per year for this car's 57 years of life. Karen tells us the 348ci V8 engine has never even had the valve covers removed, and the Powerglide automatic transmission remains unmodified. The car also retains its original power steering, brake system, AM radio, and standard heater, although the bias-ply tires have been replaced with radials for better handling.
Cosmetically, the '58 Chevy Impala remains in beautiful condition, and has required very little restoration work over its nearly six decades of life. The car had accumulated a few small blemishes before Karen bought it from the original owner in 1988, including damaged paint on the rear quarter panel from a brake fluid spill, and a broken original tail lamp lens. Karen had these issues fixed, but has otherwise left the car untouched. Over 50% of the car's paint is factory original, as are the bumpers, grill, and exterior trim. The blue vinyl interior is also all original.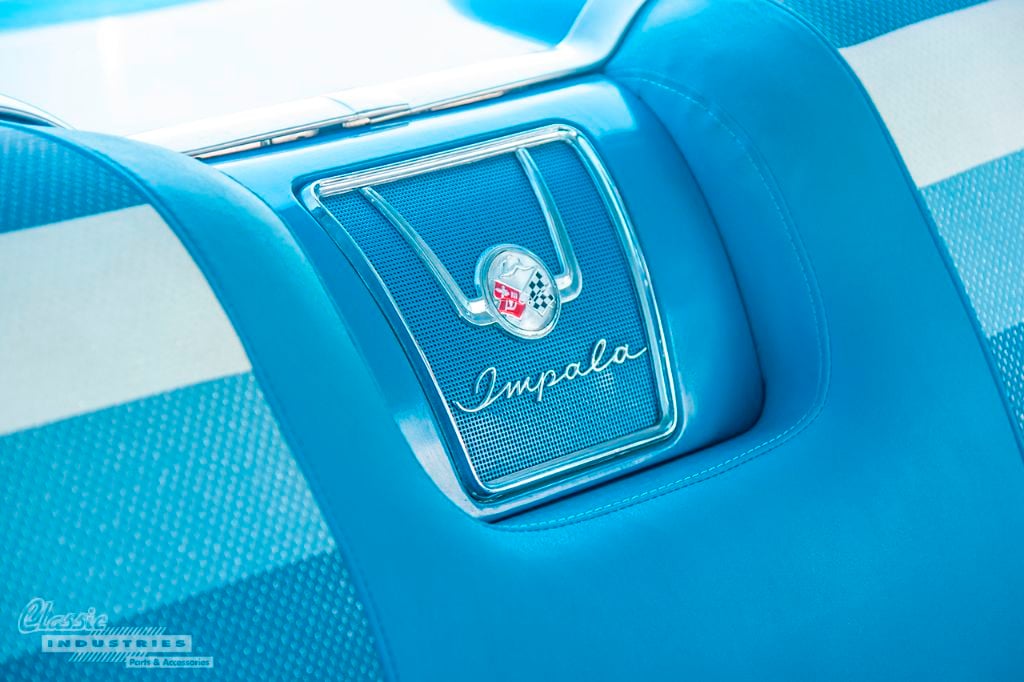 Karen loves this Impala, and it shows in the car's condition. She tells us it hasn't seen a drop of rain since 1990, but it still gets polished every four months, washed frequently, dusted twice a week, and garaged every day. It's great to see a survivor car that's so meticulously maintained, yet still driven a few thousand miles per year and enjoyed thoroughly. And, on the rare occasion when Karen needs a restoration part or maintenance item for her Impala, she simply swings by the Classic Industries showroom to pick it up.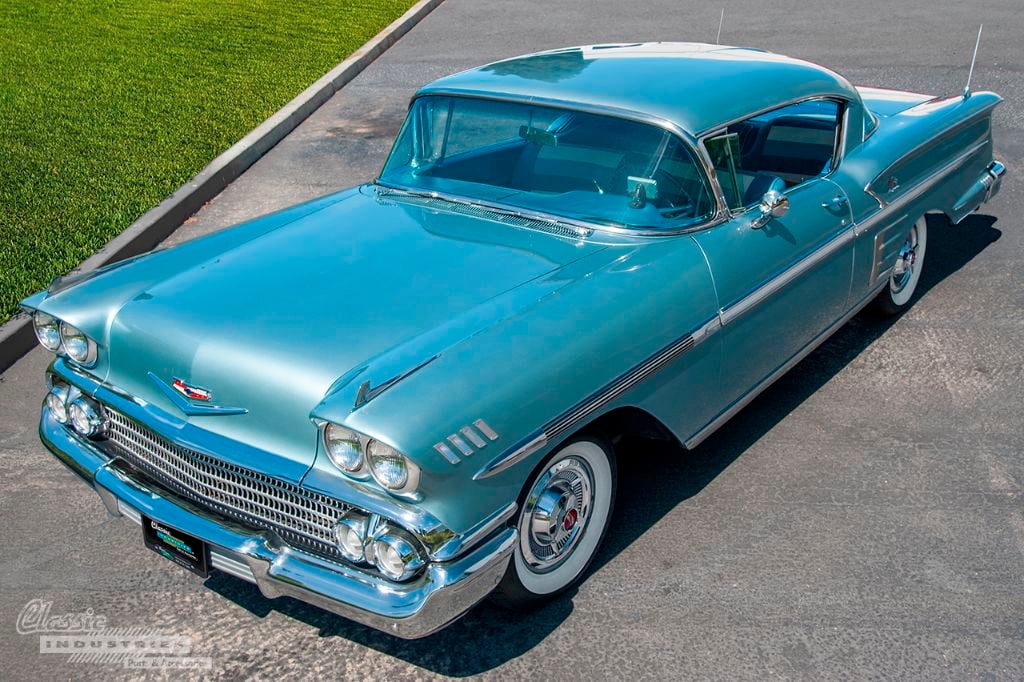 If you've got a classic 1958-1996 Impala, Bel Air, Biscayne, Caprice, or El Camino, Classic Industries has the parts and accessories you need to keep it in tip-top condition. Simply visit our web site for a free parts catalog, give us a call at 1-800-854-1280, or come by our Huntington Beach, CA showroom to learn more.