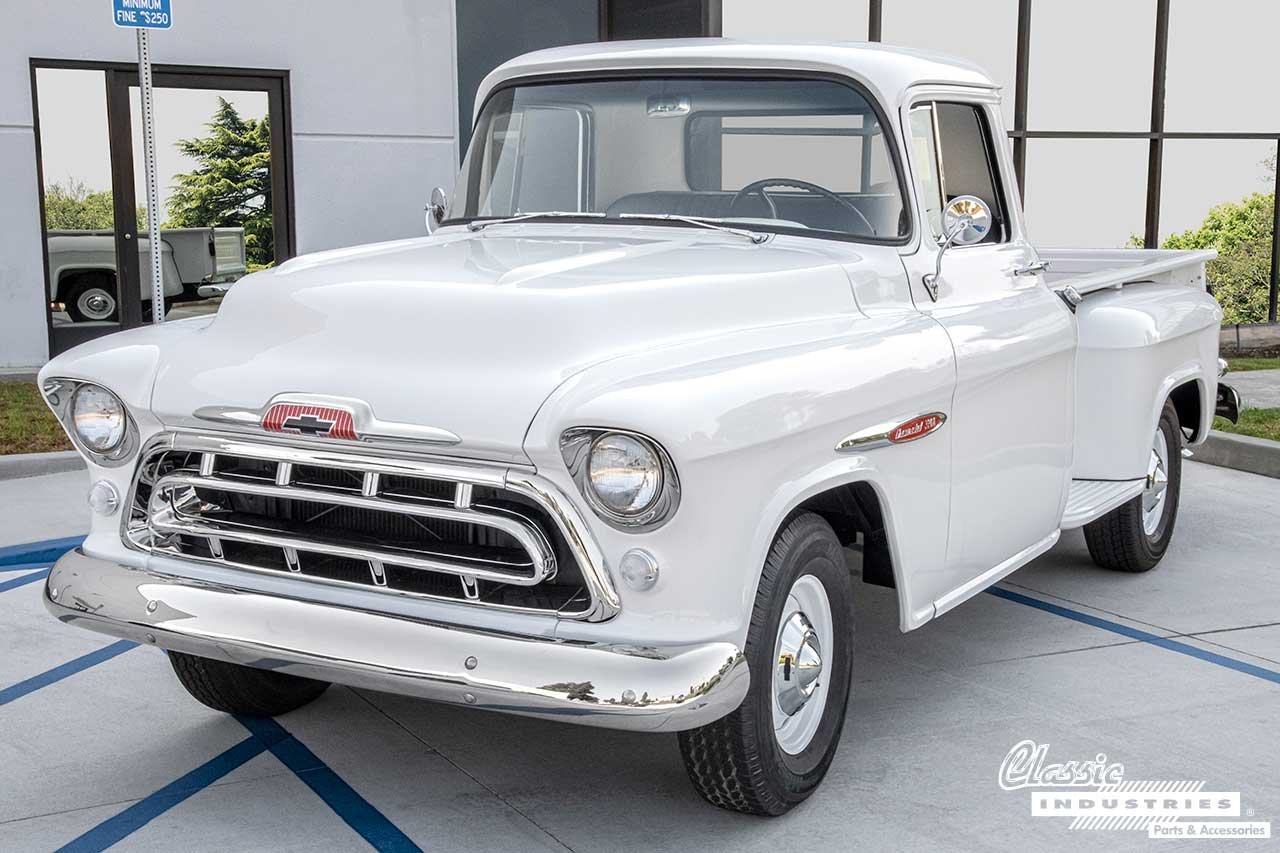 Restoring any classic vehicle is a labor of love, and this process often takes months or years. In some cases, it even takes several decades of off-and-on work to gradually return a vehicle to its former glory. Gerald Karch, of Cypress, California, told us that he has owned this 1957 Chevy 3200 pickup for more than 30 years. During that time, he restored the entire truck from the ground up, turning it from a rusty pile of parts into the gleaming white showstopper seen here.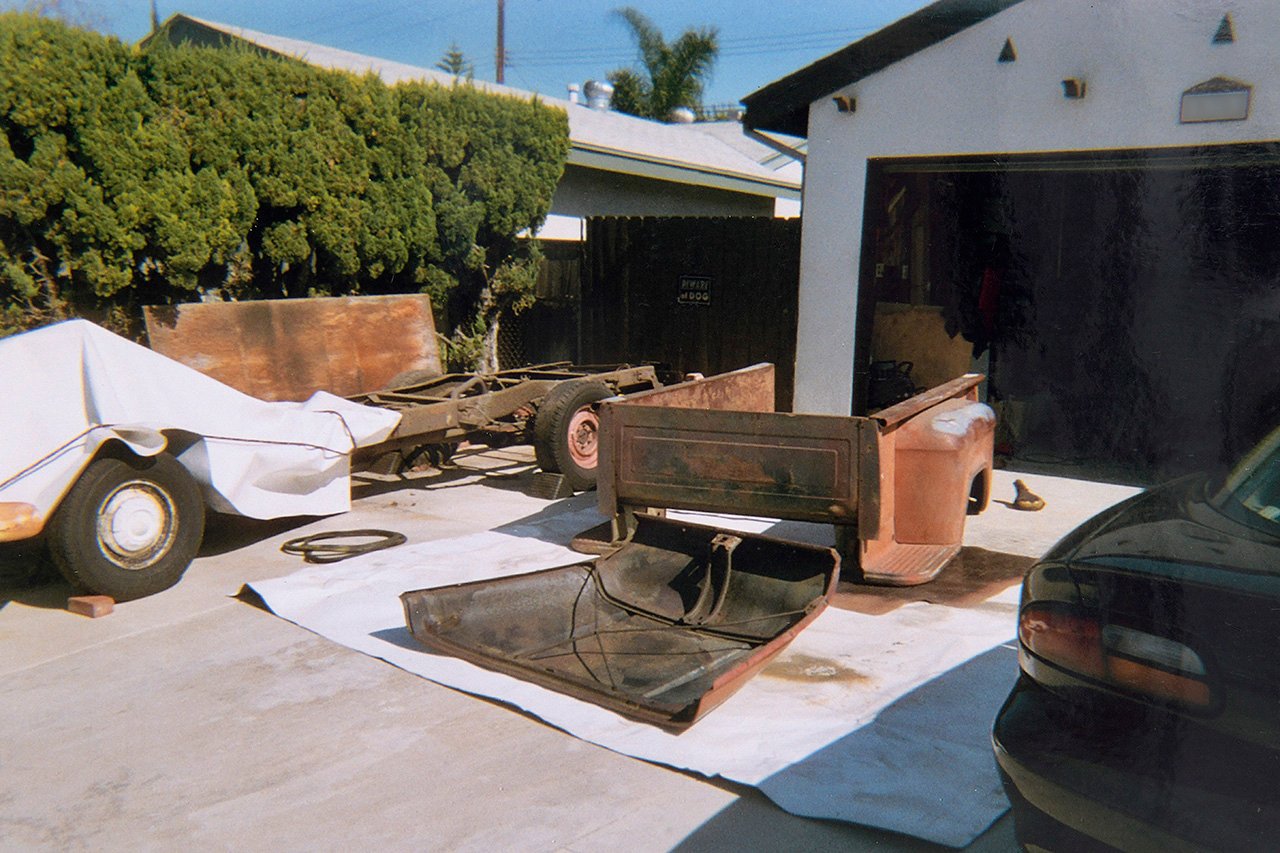 Gerald showed us several photos of the truck as it sat in his driveway during the restoration process. He removed the cab, bed, and body panels from the frame, and spent many hours grinding away surface rust and old paint to expose the metal underneath. He then primed these components and sent them off for a fresh coat of white paint.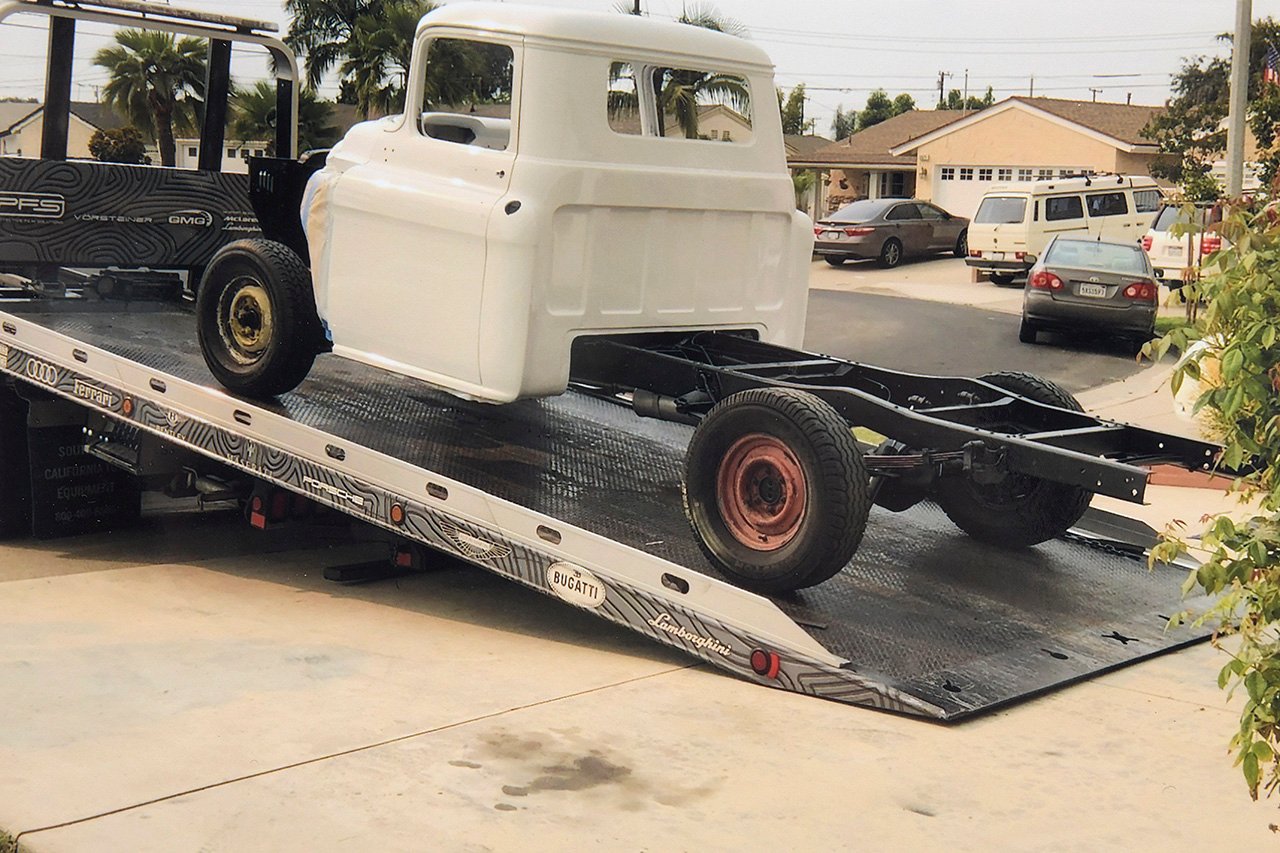 Even with the paint and body phase completed, there was still much work left to be done. The 235ci inline-6 engine and 3-speed manual transmission were rebuilt and refinished, then placed back between the truck's frame rails.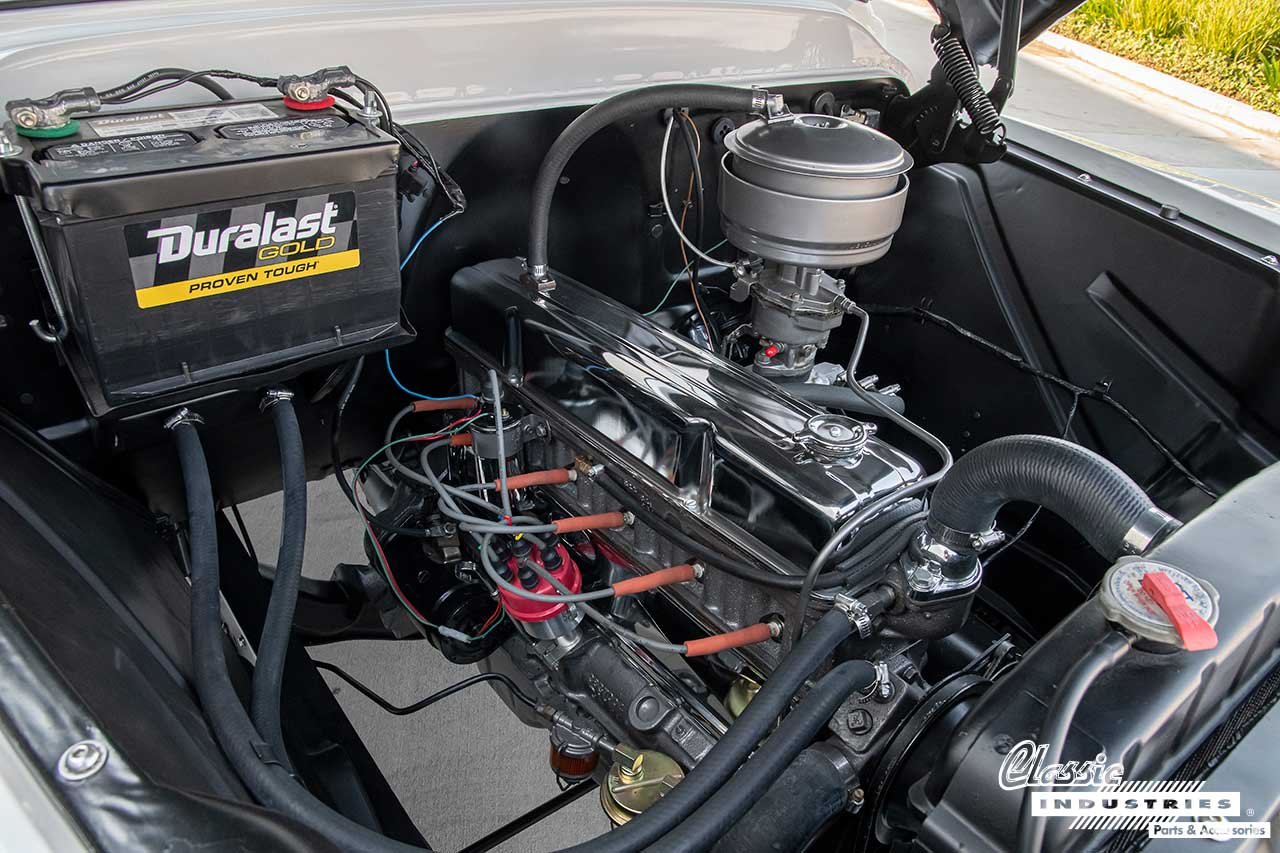 The Chevy 3200 received new bed wood with polished strips and hardware, creating a clean and smooth surface for cargo.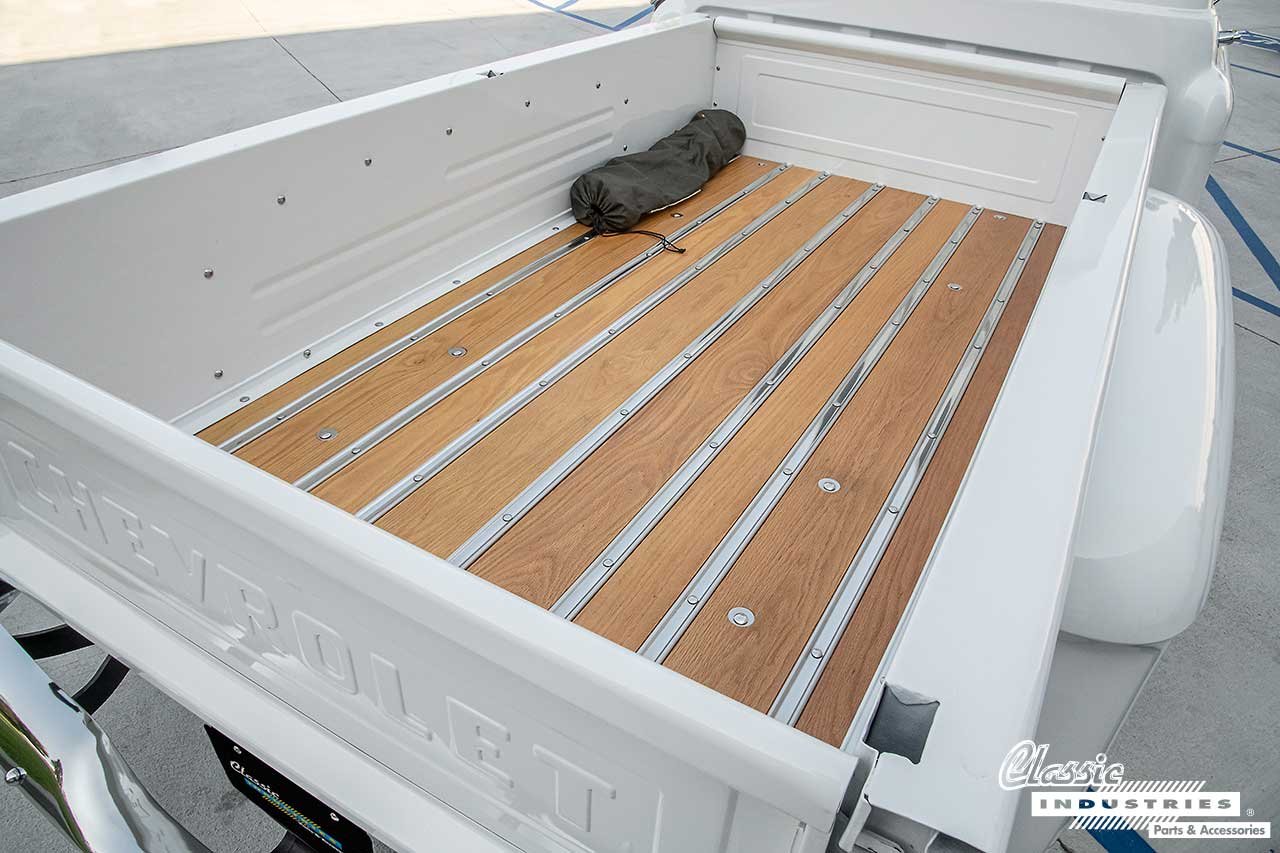 Important exterior components such as the emblems, grille, lights, and bumpers were also replaced with original-style parts. The glass and weatherstrip were replaced, too.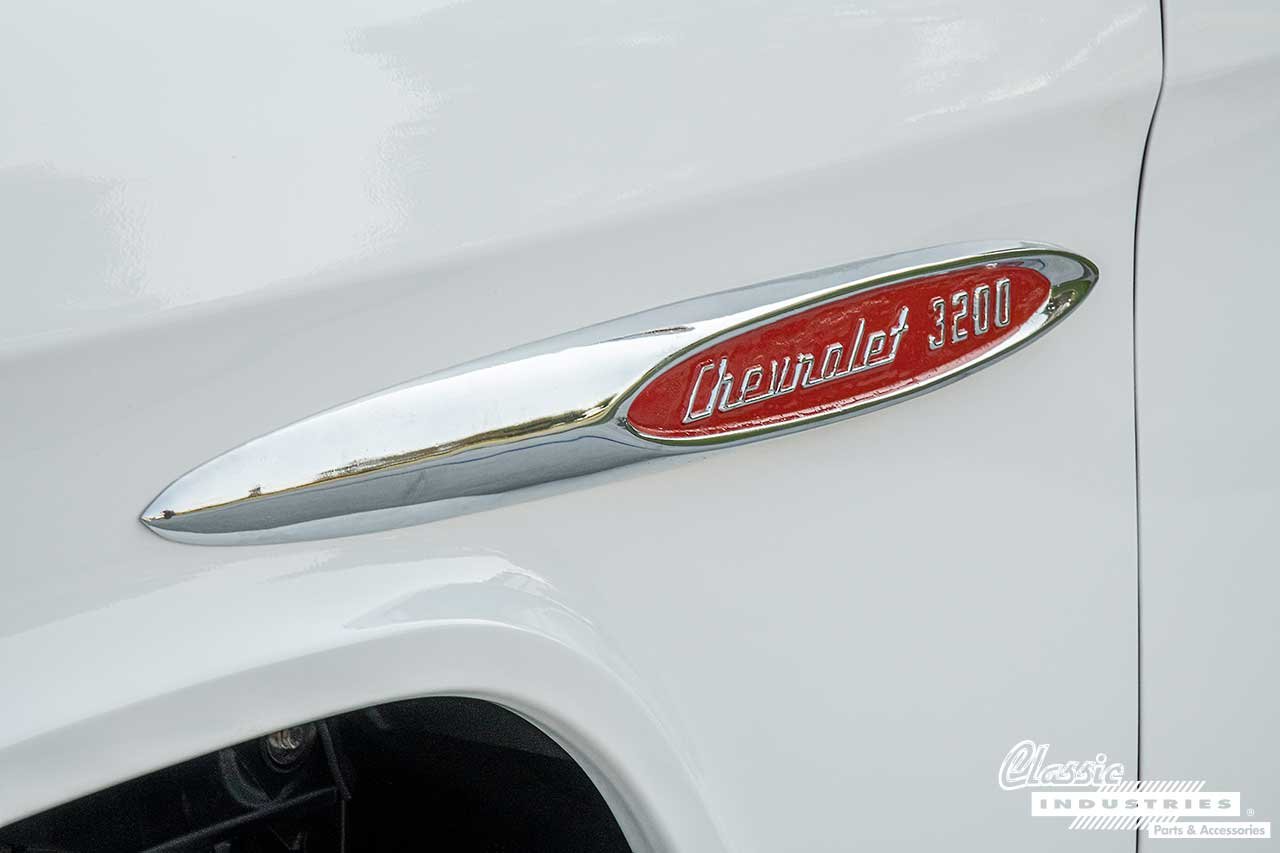 Inside the cab, new gauges were installed behind the new wheel and steering column, and the floor shifter was topped with a white shift knob emblazoned with the 3-speed shift pattern. The carpet and upholstery were also redone with original-style materials.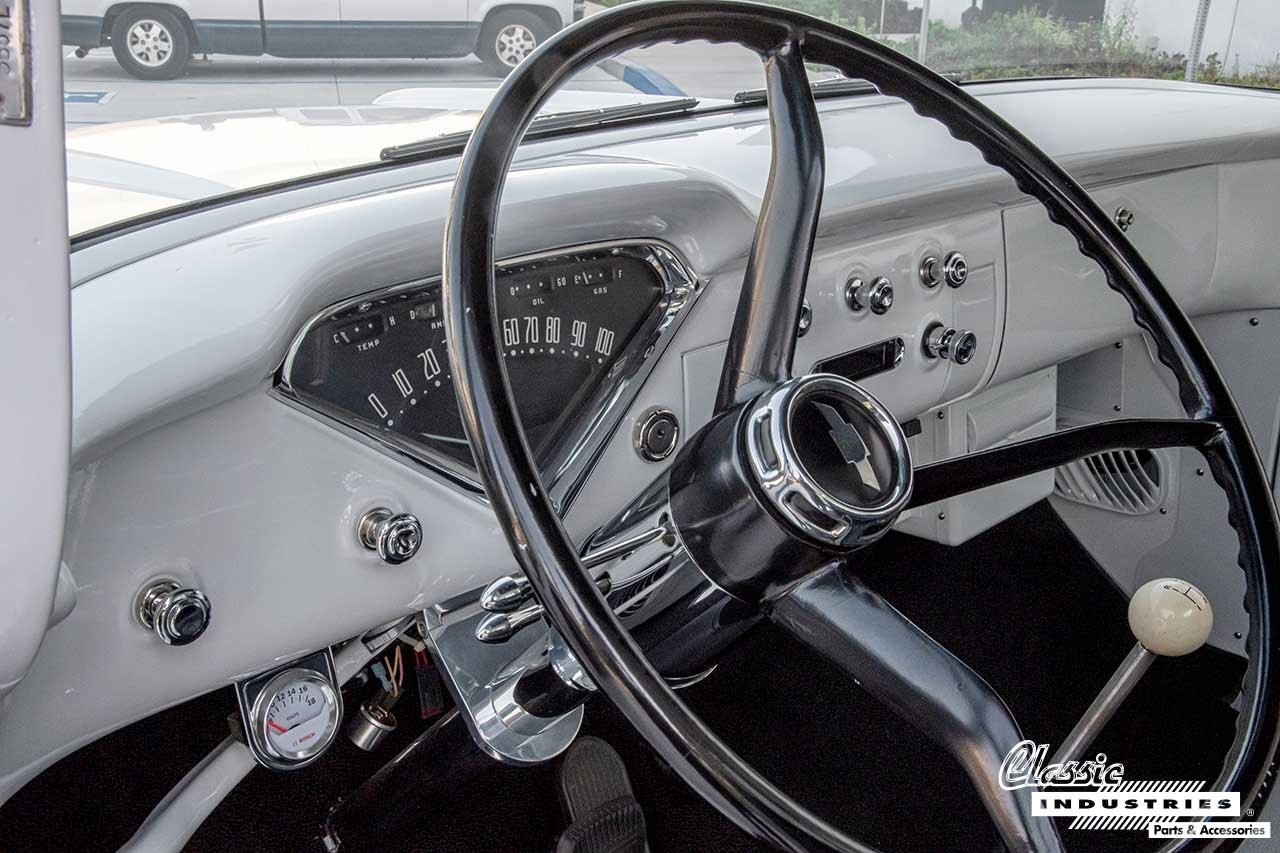 The end result is a beautiful '57 longbed that Gerald has clearly put a lot of sweat equity into. Rather than drop a fuel-injected V8 into it or modernize other aspects of his truck, he kept it simple and restored it to showroom condition.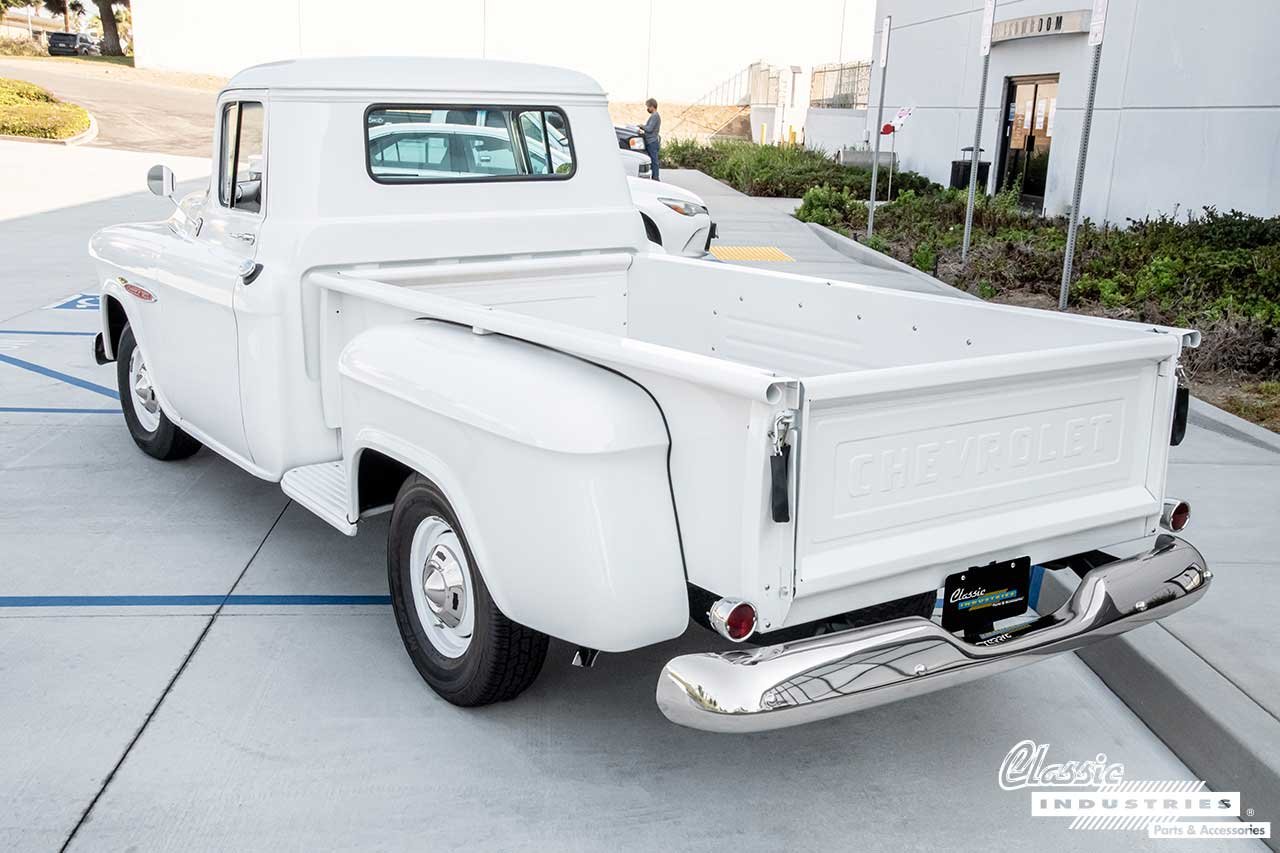 Gerald said he's thankful for the availability of parts from Classic Industries, and stated that the GM Truck parts catalog was "good for all the parts I needed."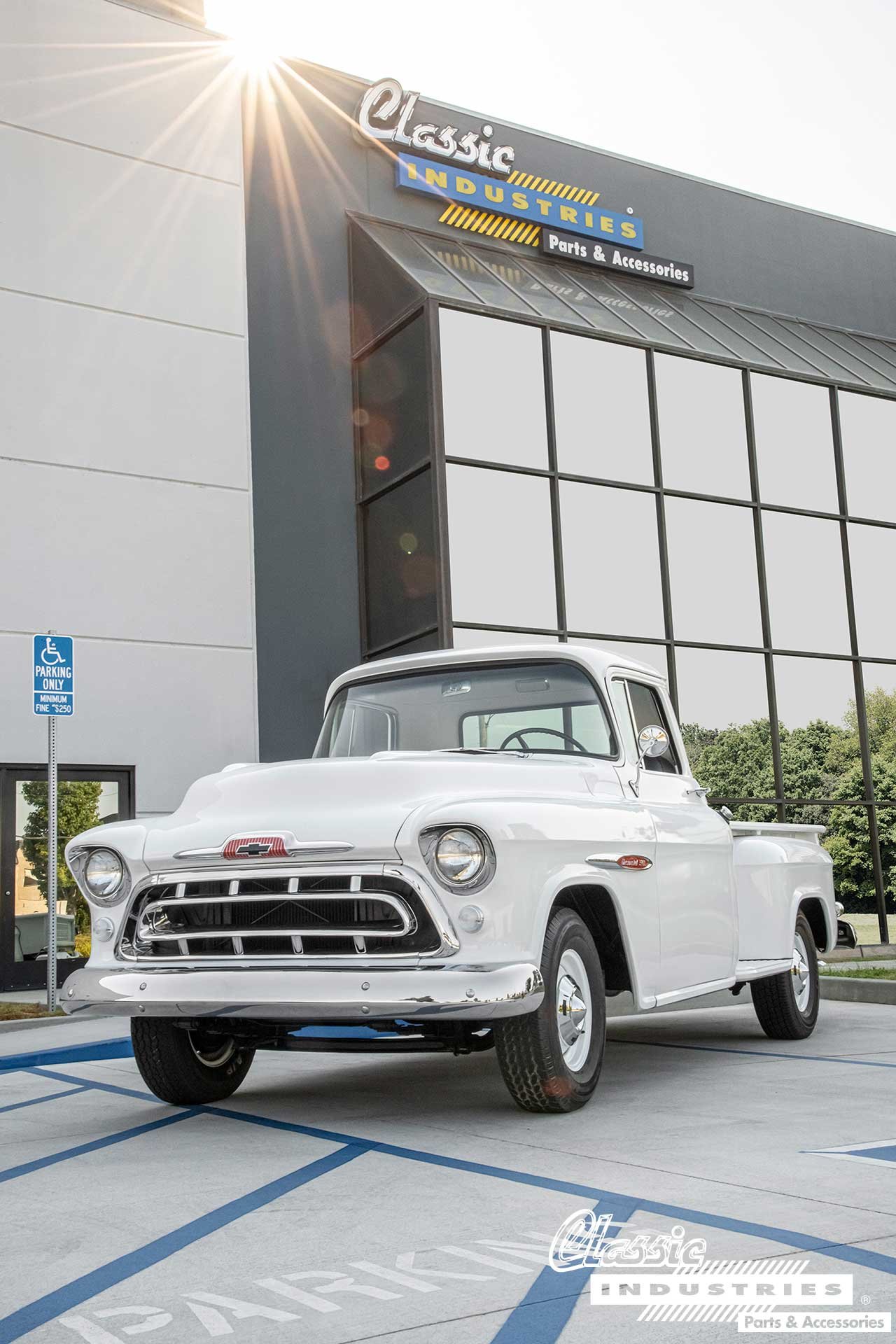 If you've got a classic Chevy or GMC truck of your own, Classic Industries can help you find the parts you need to restore it. Our catalog contains everything from new cabs, panels, and crate engines to small bolts, gaskets, and clips. Click the button below to get your free full-color GM truck restoration parts catalog. Of course, you can also order parts online through our website or over the phone.