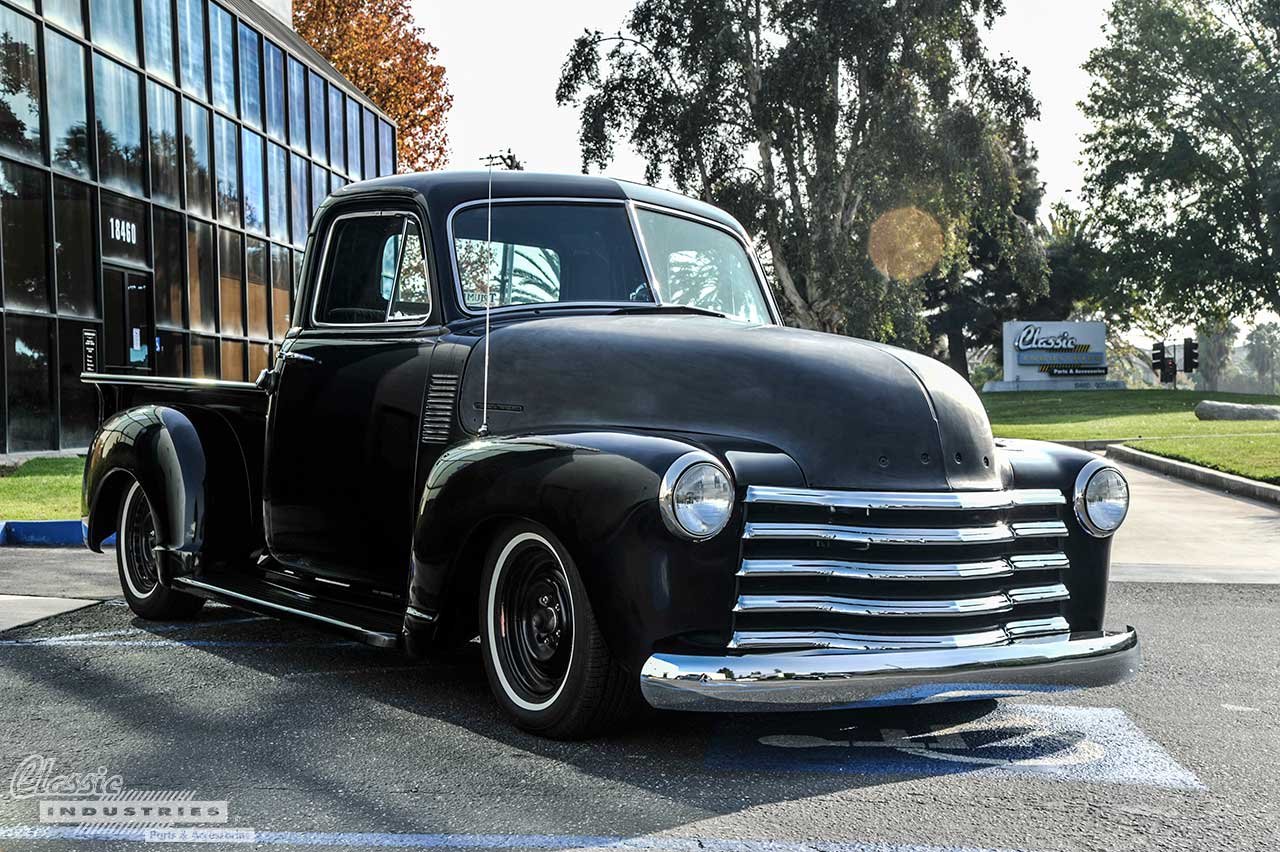 Every project vehicle has a beginning and, as the saying goes, Rome wasn't built in a day. Although we see plenty of complete builds with every last nut and bolt replaced, we also see quite a few in-progress builds, and we find these equally interesting. A partially-completed project tells a story about the journey it has been on as well as the intended destination.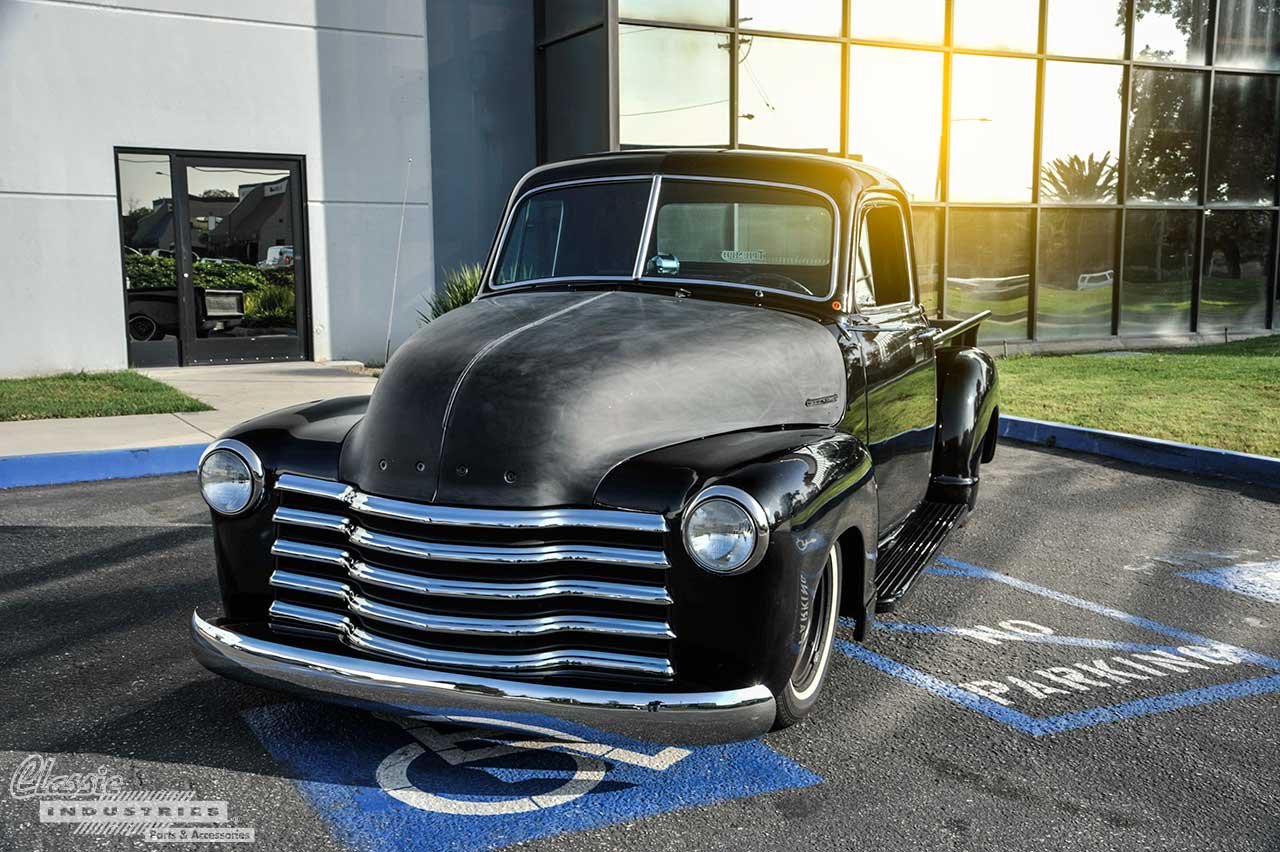 This 1952 Chevy truck rolled into our parking lot with some of its body panels glossy black and others wearing matte primer. Intrigued, we walked out to meet the owner, Nick Menke, of Huntington Beach, California.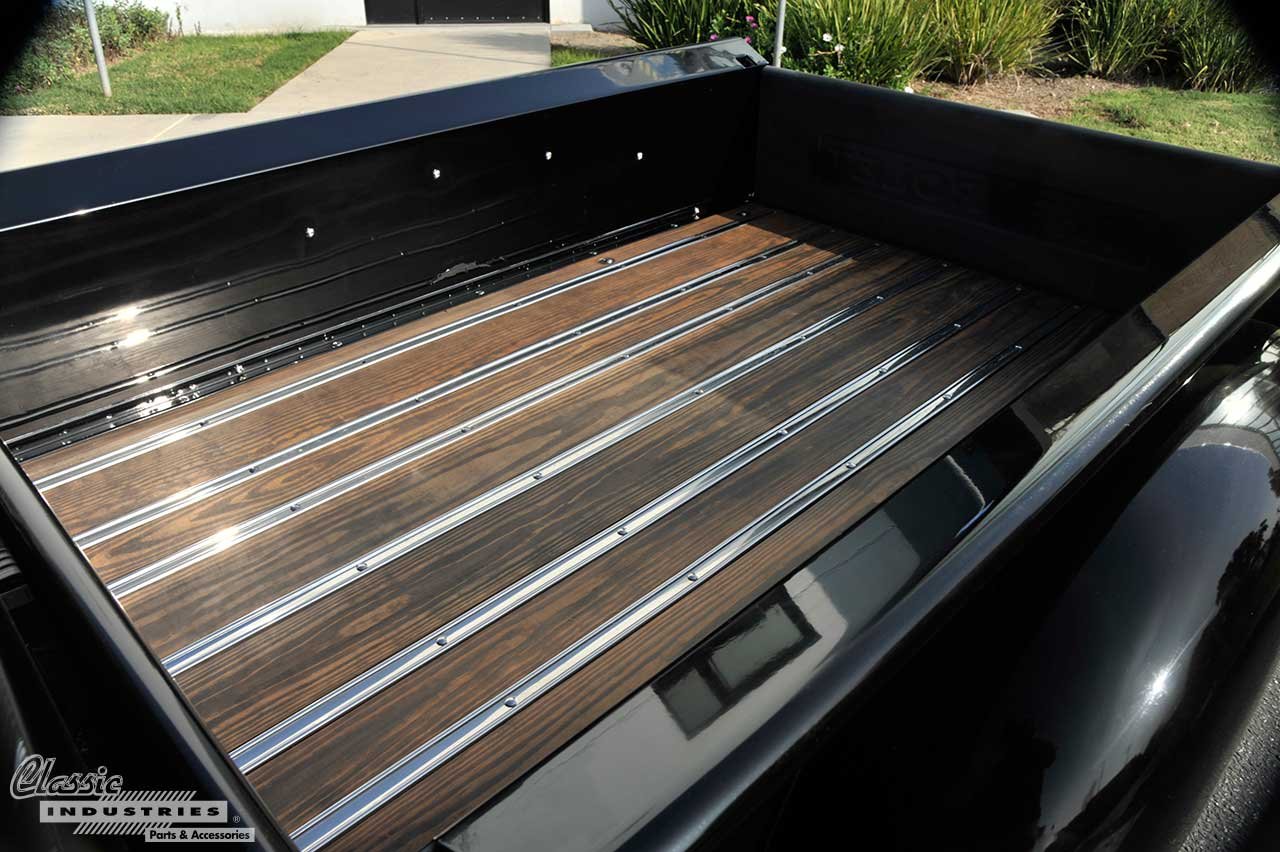 Nick tells us he has owned this truck for about 20 years, but that he only recently "dug it out of storage" and began the restoration process. The truck is a three-window model, as opposed to the five-window style that featured additional wrap-around glass on the rear corners of the cab. It also features the distinctive split windshield that was available on these trucks until one-piece windshields were introduced for the 1954 model year.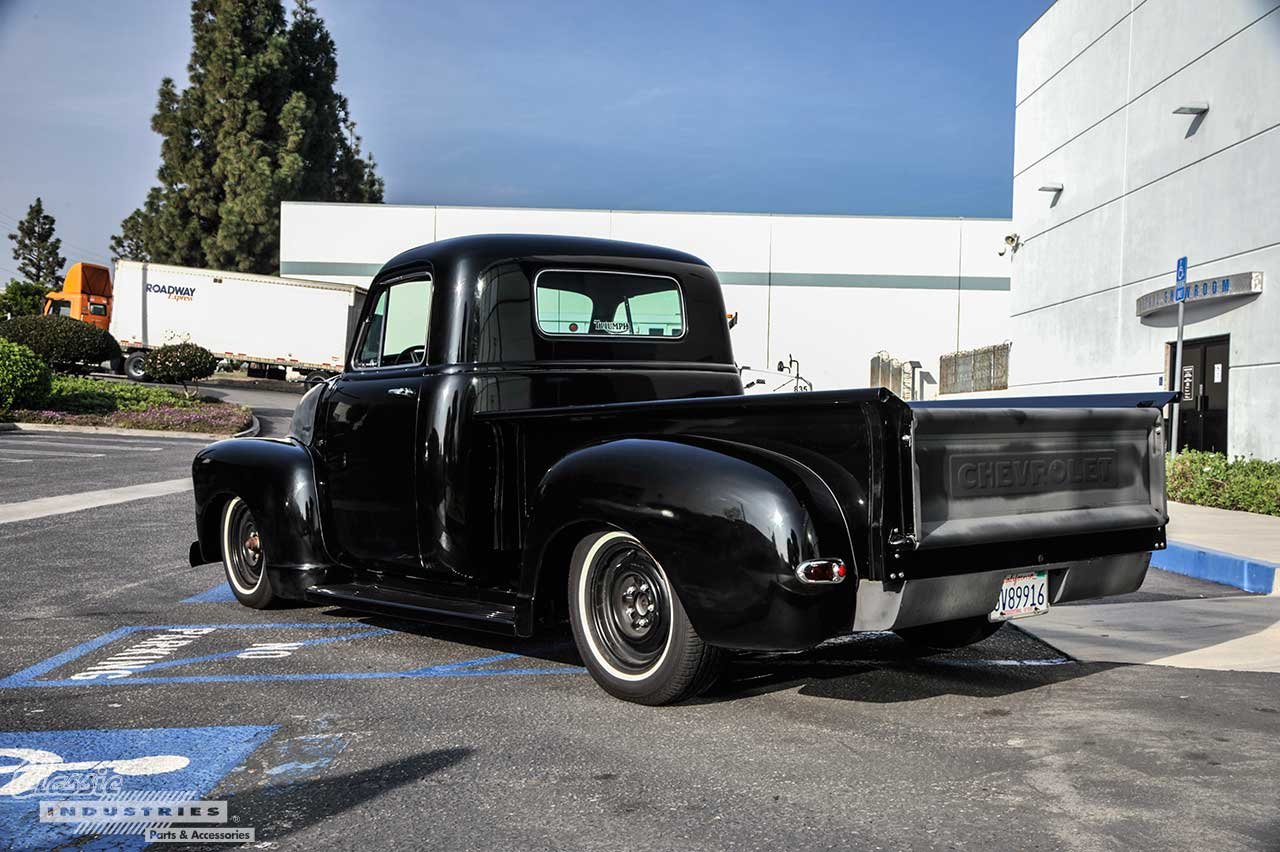 Nick's Chevy is lowered on black steel wheels wrapped in narrow-whitewall tires, giving the truck an aggressive appearance. The hood, tailgate, and rear roll pan were recently added, and are awaiting coats of matching gloss black paint. The bed floor features a dark-stained bed wood kit and stainless trim.
Rather than an original inline-6, this truck is powered by a newer Vortec V8 with some performance parts added to boost its power. This motor is paired with a Tremec 5-speed manual transmission so Nick can row through the gears in his classic Chevy.
Nick tells us that despite its ongoing project status, he drives the truck every day. He also said he enjoys the "great parts and service" from Classic Industries that have helped him get the truck to its present state after nearly two decades in storage.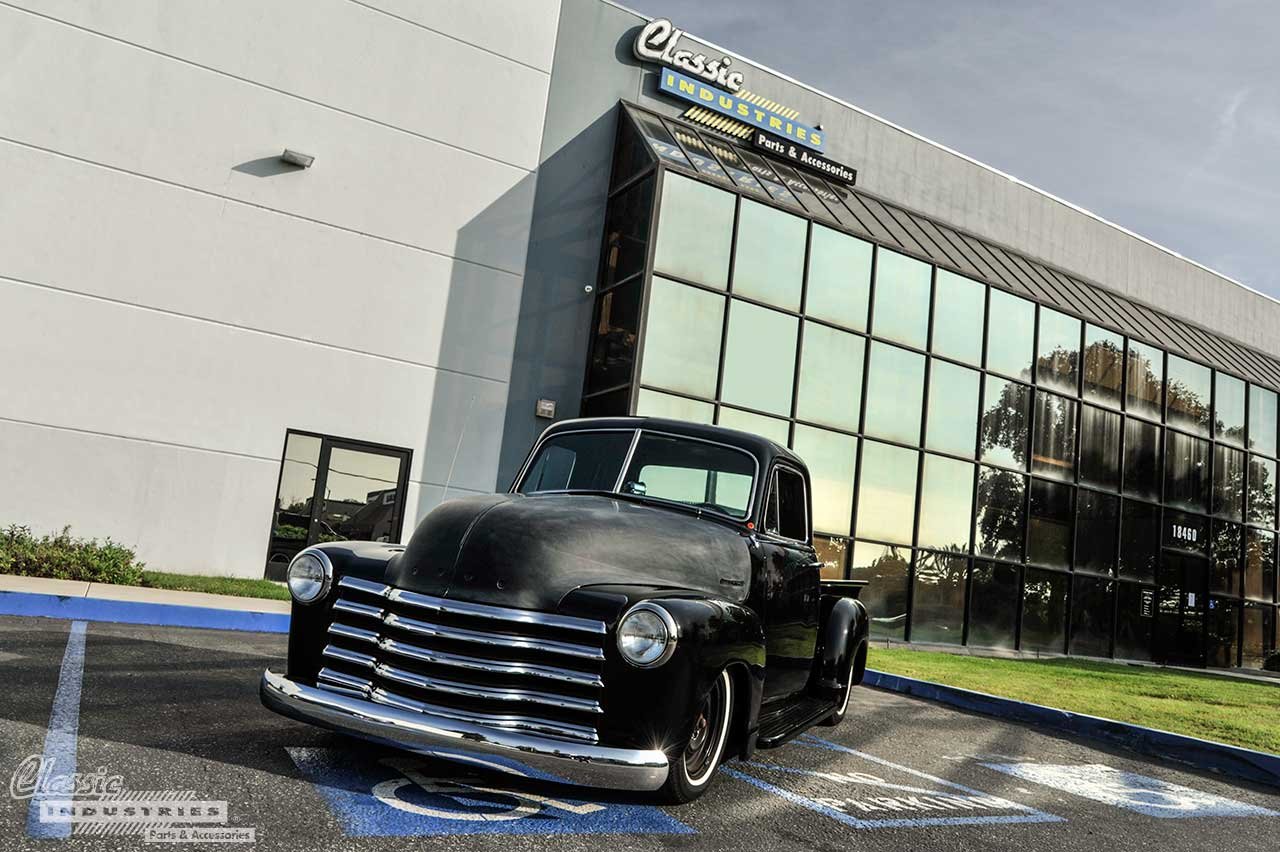 If you own a classic Chevrolet or GMC pickup truck, the Classic Industries restoration parts catalog can help you find every item you need to get it road-worthy again. Click the button below for your free full-color GM truck parts catalog.