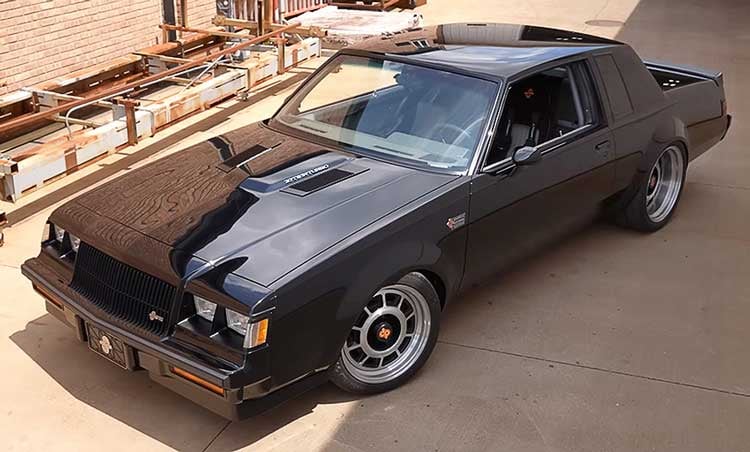 What do you get when you squeeze two more cylinders, nearly double the displacement, and a second turbo into the engine bay of a 1987 Buick Grand National? In the case of Roadster Shop's custom '87 GN, you get six and a half times the original power output. Yes, you read that right. The original 3.8L turbocharged V6 in this car produced 245hp, which made it very quick compared to most other cars of its era. The car seen here produces more than 6.5 times as much power with its 1,600hp 7.0L twin-turbo V8.
The Roadster Shop 1987 Grand National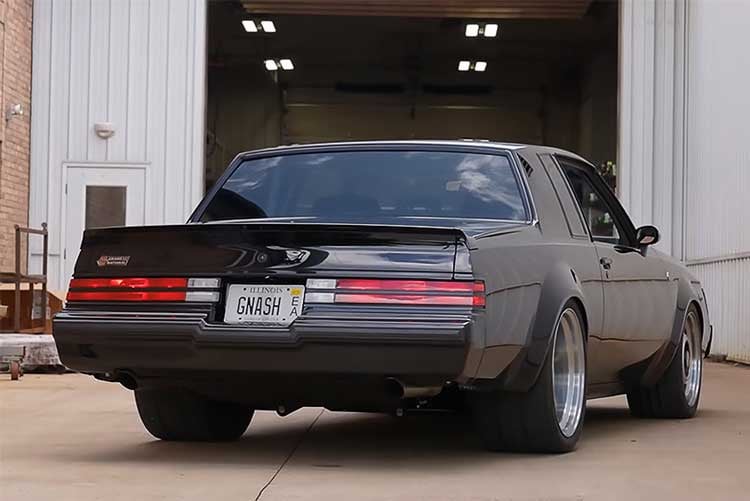 The YouTube channel AutotopiaLA recently flew out to Illinois to visit the Roadster Shop and check out some of their custom-built cars, including the 1970 'Cuda they built for Joe Rogan. In a more recent episode, they featured this '87 Grand National, which has a staggering amount of subtle detail.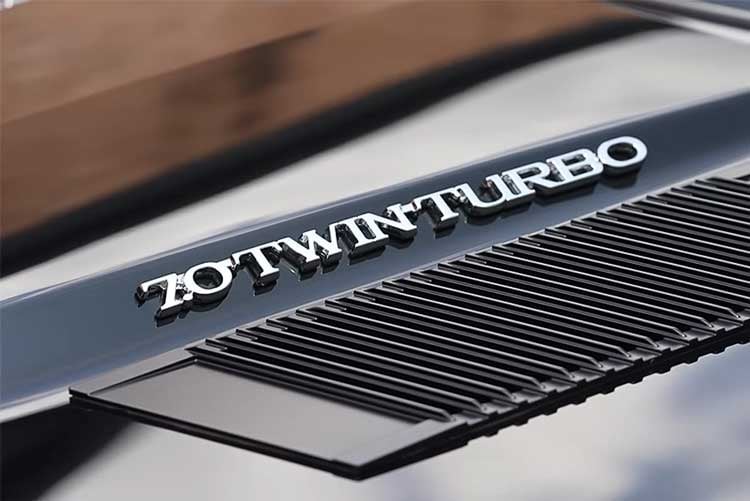 Although some classic Buick purists might consider it sacrilege to replace the famous 3.8L turbo V6, the Roadster Shop crew had aspirations to make far more power than that engine could reliably produce. And we love how careful they were to make all the modifications appear almost factory, with small touches like "7.0 Twin Turbo" hood emblems, CNC-machined hood vents, and changing the 6 fender emblems into figure 8s.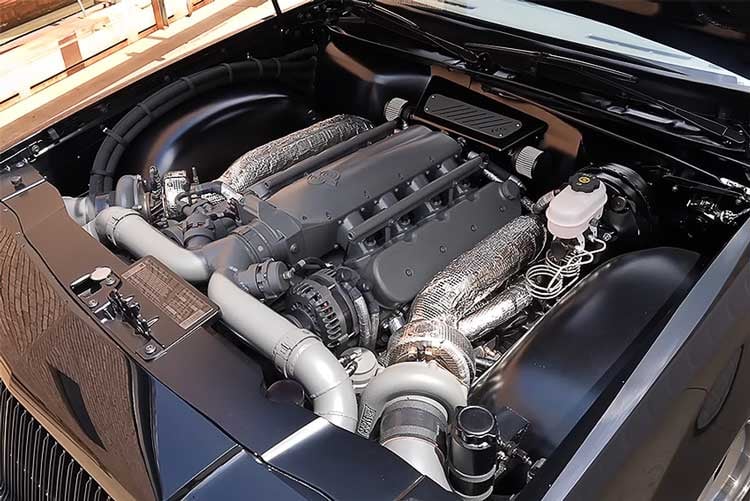 At the heart of this Buick G-body is a 427ci LS7 built by Wegner Motorsports and finished in a stealthy grey Cerakote. Air is force-fed into the engine by a pair of 66mm Precision turbos, and power is sent through a Bowler 4L80e automatic transmission with a manual valve body.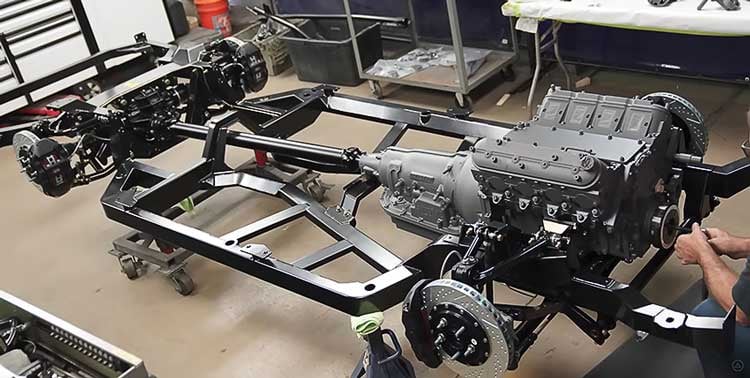 Unsurprisingly, Roadster Shop used their own Fast Track chassis with independent rear suspension and Fox triple-adjustable coilovers. Baer 14-inch disc brakes allow the car to stop safely from triple-digit speeds.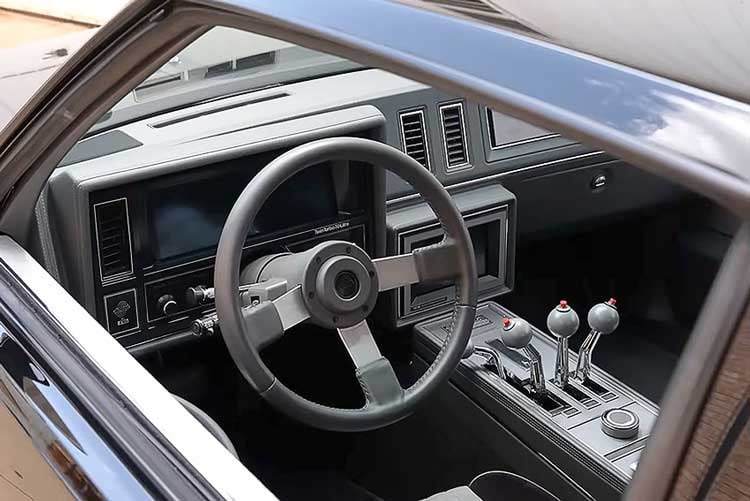 The interior is one of our favorite parts of this build. Roadster Shop paid homage to the 1980s with a custom leather-wrapped dash and door panels that look almost like the original GM components, but feel much more like a modern luxury car. The "lightning rod" manual shifters offer control over the 4L80e transmission and also offer a throwback to that era.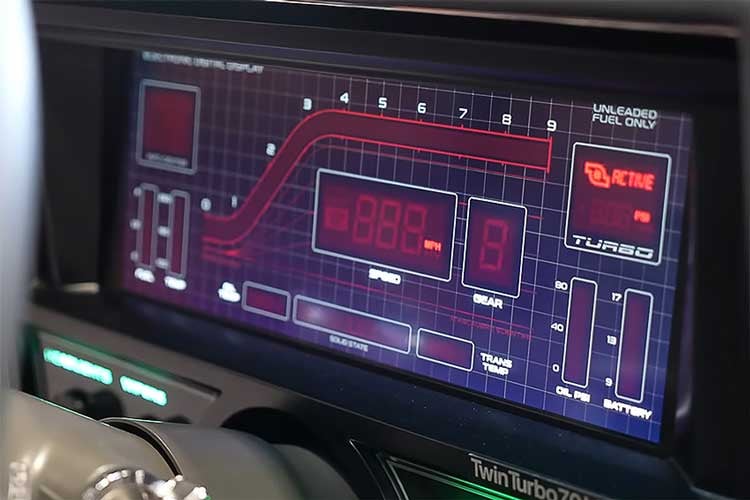 A custom digital gauge cluster mimics the high-tech 1980s aesthetic perfectly, even down to the colors and font choices. As pointed out in the AutotopiaLA video, it gives the car that Knight Rider feel.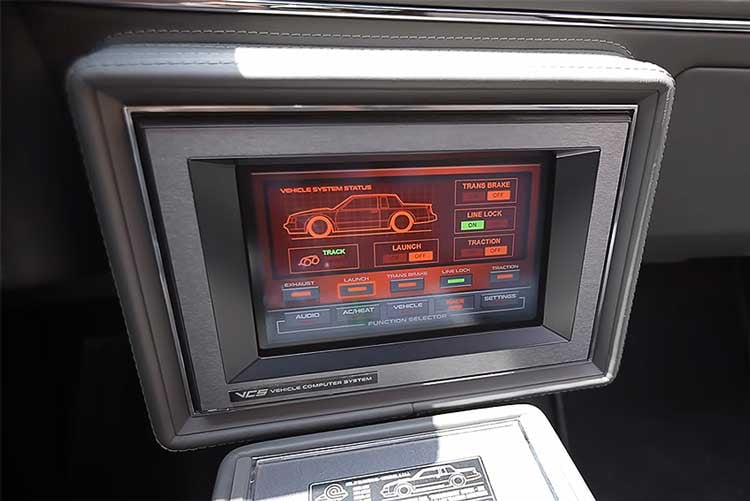 A smaller screen in front of the center console carries over the same style, and offers control over features such as the active exhaust volume, launch control, traction control, and drag-strip oriented functions such as line lock and trans brake. Swiping sideways on the surface of a control knob switches seamlessly to the A/C and heater controls.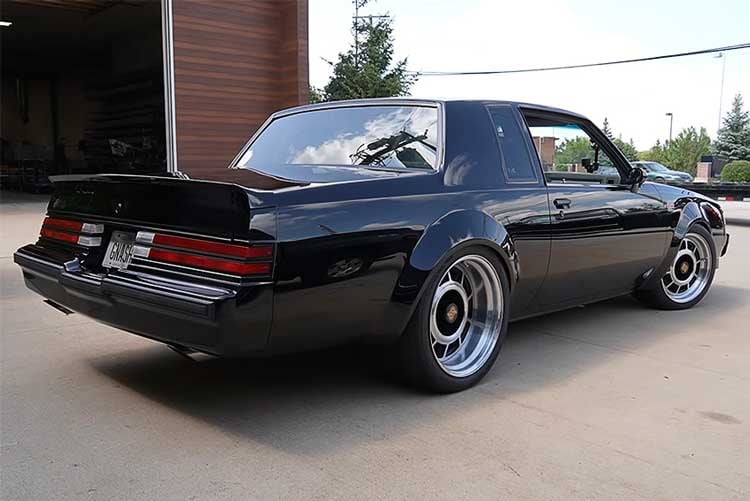 The Grand National's exterior has been more heavily modified than you might realize at first glance, with custom fender flares that resemble GNX flares but offer more clearance. The front air dam and rear spoiler were also custom-made by Roadster Shop. The Grand National rides on custom 3-piece GN-style wheels made by Jesse Greening, with 295/35R18 front tires and 345/30R19 rear tires.
We absolutely love how Roadster Shop built this heavily-modified, high-horsepower Grand National while maintaining the look and character of the original Buick. Check out the video below to watch it in action!
Looking for Buick Regal, Grand National, or GNX Parts?
Even if you're not be building a 1,600hp monster, parts can be hard to find for some classic car projects. That's why Classic Industries has worked hard to offer the best selection of original-style restoration parts and aftermarket upgrades for cars such as the Buick Regal and Grand National. Click the button below to get your free full-color Regal parts catalog.
Article by Patrick McCarthy
Senior Automotive Editor
Classic Industries