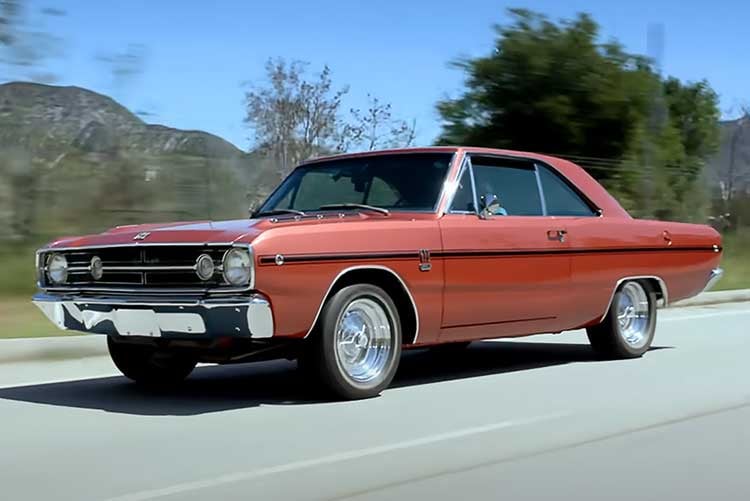 Jay Leno is the kind of guy who can buy just about any car he wants, from rare early automobiles to high-tech supercars. So, when he says "ooh, I like this thing" with a grin, you know it's truly something special. In a recent video on his YouTube channel, Leno shows off an immaculately restored '68 Dodge Dart GTS he purchased from the original owners. The car is powered by a 383ci V8 and four-speed manual — Leno notes, "This is exactly what I would've gotten when I graduated from high school."
A Closer Look at the '68 Dart GTS
"I thought these were the coolest things around," Leno says. "People liked the Road Runner and the Super Bee, but why carry all that extra body around when you can get the same motor in the lighter Dodge Dart? This is one of those cars that, I don't want to say it got overlooked, but was certainly overshadowed by the Road Runners and all those things."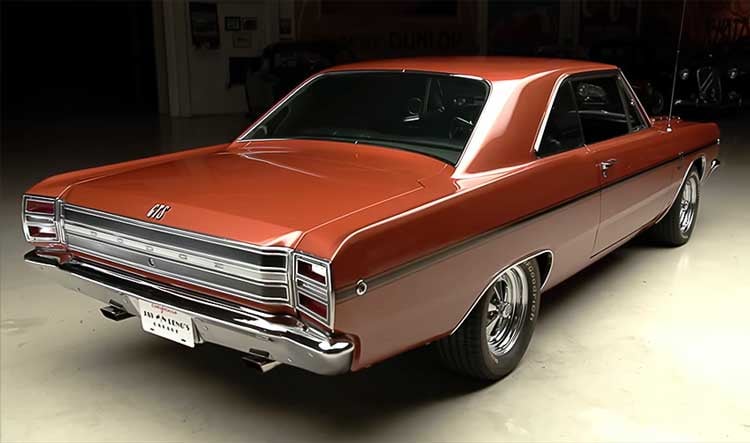 Leno explains that the car was originally ordered by a couple named Pauline and John at a Dodge dealer in Wisconsin. They wanted to use it for racing, so they selected the 383ci engine, four-speed, 3.55 rear end, and skipped options such as power steering and power brakes that would've added weight. The car was eventually put into storage, and many years later, Pauline had it professionally restored.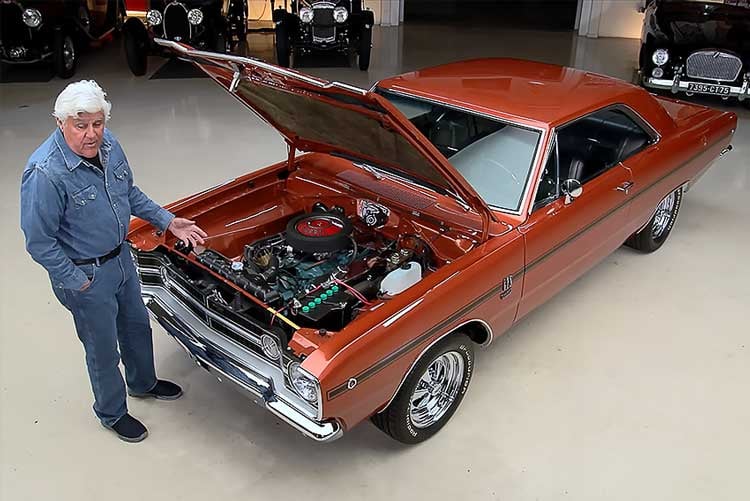 Above: Looking under the hood, Leno says "It's amazing how clean engine compartments were back in the day... everything is very accessible."
Aside from an aftermarket tachometer and the Cragar S/S wheels, which Leno called "the hot magnesium wheel when I was a kid," this Dart GTS has been entirely returned to factory-fresh condition. The results are remarkable, and it just goes to show that a truly cool car never goes out of style.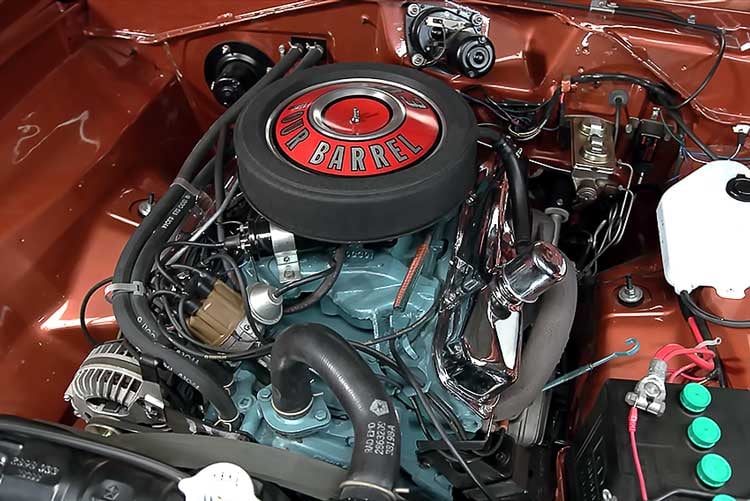 "It's a car that's easy to work on and easy to maintain," Leno says. "And you know, it's fast — it's fast by modern standards. What you don't make in horsepower you make up for in lighter weight."
For more details on this beautifully restored '68 Dart GTS, check out the video below from Jay Leno's Garage on YouTube:
Need Dodge Dart Restoration Parts?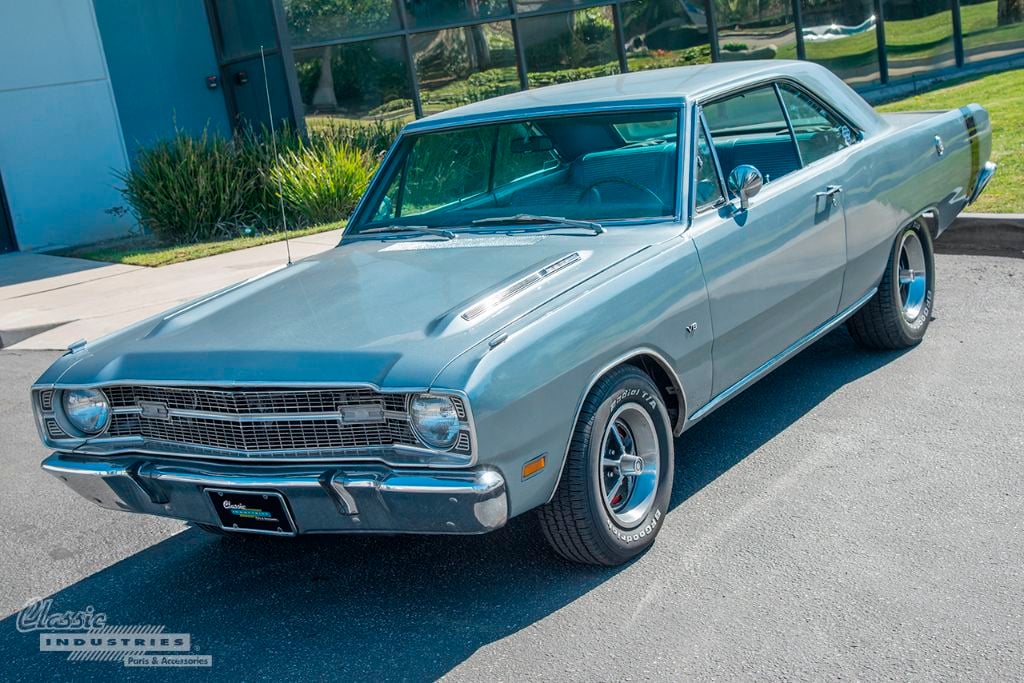 If you're looking for restoration parts for your own Mopar classic car project, Classic Industries has what you need! Check out our vast selection of Dodge and Plymouth restoration parts online or click the button below to get a free full-color restoration parts catalog.