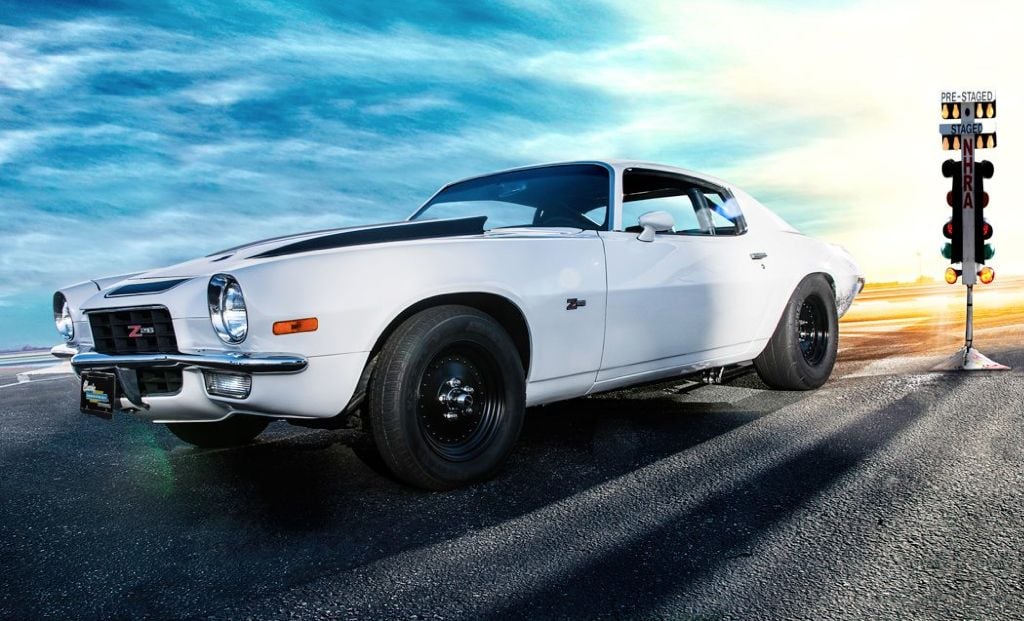 Every car has a story, especially for enthusiasts. For Mike and his '73 Camaro, that story began with a Camaro parts car being handed down by a godfather and quickly took a turn toward the drag strip. And though the story is what makes any car greater than the sum of its parts, it's worth paying attention to the parts in this case.
Mike's Camaro boasts a powerful 383 stroker, fed by a Holley 750 carburetor. The resulting power is sent through a TH350 auto with a 400 stall converter and shift kit, to a GM 10 bolt rear with an Eaton 30-spline differential, but that's just the story about how this Camaro converts gasoline into 7.20 second 1/8th miles at 98 MPH (recorded at Irwindale).
However, the real story behind this car isn't the Hurst Line Lock, Micky Thompson drag radials, or the 8-point roll cage. Like so many other automotive projects, the real story behind this Camaro is the patient spouse.
Car enthusiasts who have had the good fortune of landing a supportive significant other often tell stories of how important they can be. Some make dinner and serve a special plate in the garage. Some watch the kids so the wrenching can run late. Some even come out after dinner is cleaned up, open a beer, and help turn the wrenches. The especially good ones can be trusted to make emergency parts runs.
As for Mike, he kept his comments simple.
"I would like to thank my beautiful and understanding wife Diana, for being so supportive of my hobby."
Wise words indeed, Mike.
The story of Mike's Camaro is now three years in the making with future chapters expected to include a progressive nitrous controller and of course, slicks. We're looking forward to it.