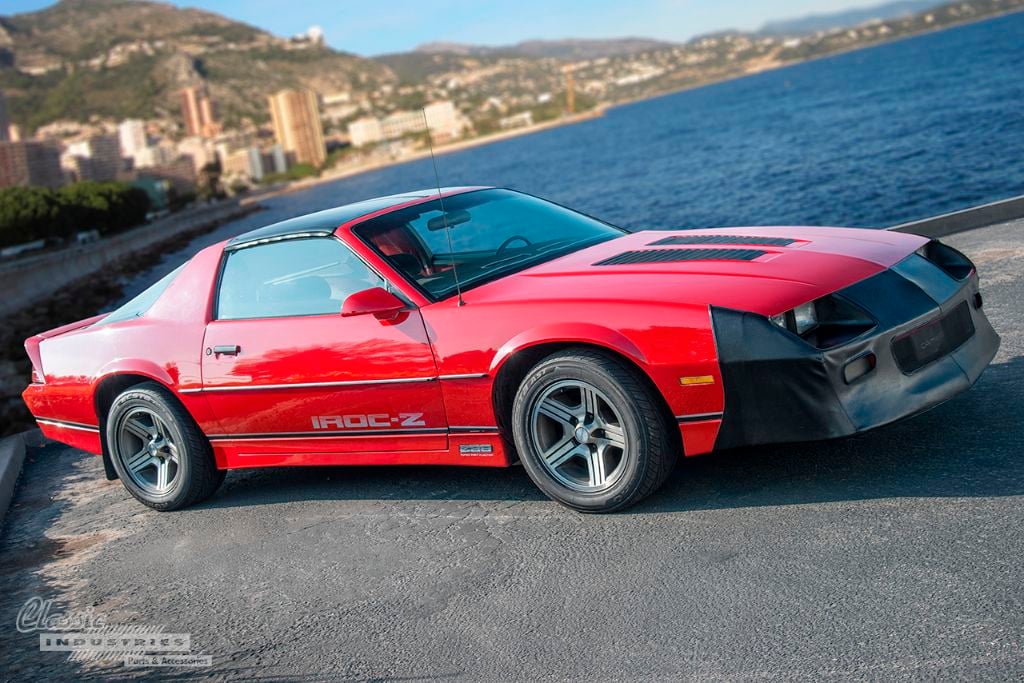 Have you ever heard of a car going 500,000 miles before? How about doing it on the original engine and transmission? If you have, it's likely that it was a boring 4-cylinder economy car. That's all well and good, but we think if you're going to choose a car to drive half a million miles in, it might as well be one with a V8 and some style. David Mayans, of Corona, California, agrees with this sentiment, and that's why his '87 Camaro IROC-Z currently has a staggering 416,000 original miles on the clock. That's nearly the distance to the moon and back! Plus, by the time you're reading this, the car's odometer will read even higher. David daily-drives the IROC, so its mileage grows closer to the 500,000 mark with each passing day.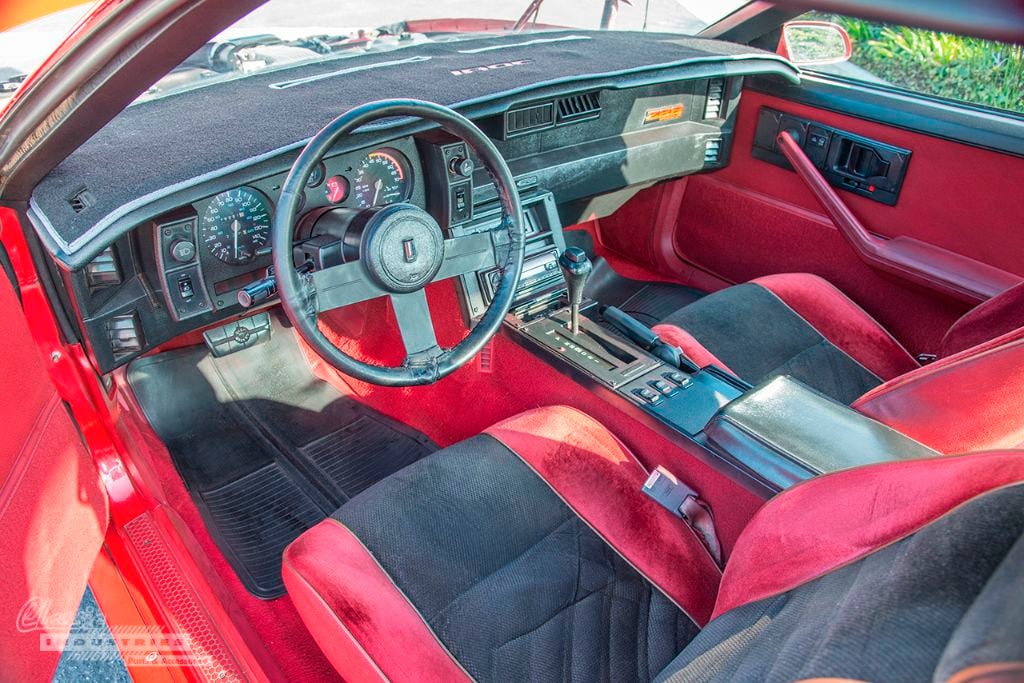 The story of David's unstoppable IROC started way back in 1986 in an unlikely location: a hobby shop in Fountain Valley, California. While walking the store's aisles, David saw a 1:16 scale model of a bright red '87 IROC-Z Camaro, and thought to himself that he wasn't quite a fan of the body style. David writes, "I recall thinking that it was very futuristic looking compared to the 1st and 2nd gen Camaros and Firebirds that I preferred at the time. I left the hobby store thinking that I was "not sold" on the new gen's look… Ironic that the exact year, model, and color of the 1:16 scale car would grow on me, and I would eventually own one for all these years!" David didn't leave the shop that day with the Camaro model, but the idea of owning one soon took hold.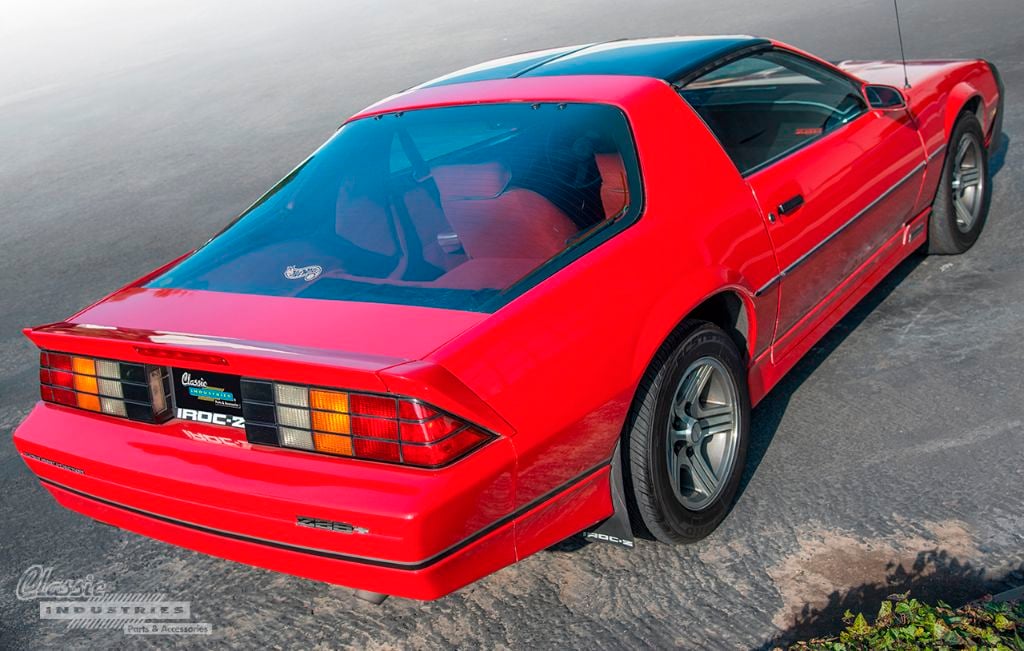 Nearly a decade later, David stumbled upon the car you see here, seemingly by chance. His father, a mechanic, told him about a coworker who was selling a Z28 and asked if David was interested. As soon as he laid eyes on the car, David was reminded of the 1:16 model, and he decided to buy the Camaro. "I purchased the 1987 IROC in 1995, as the 2nd owner. When I acquired the vehicle it had 67,000 miles on the odometer. It now has 416,524 original miles. At the time I bought the IROC, it was meant to be my fun weekend car… but my daily driver got tired, and the Camaro quickly replaced it."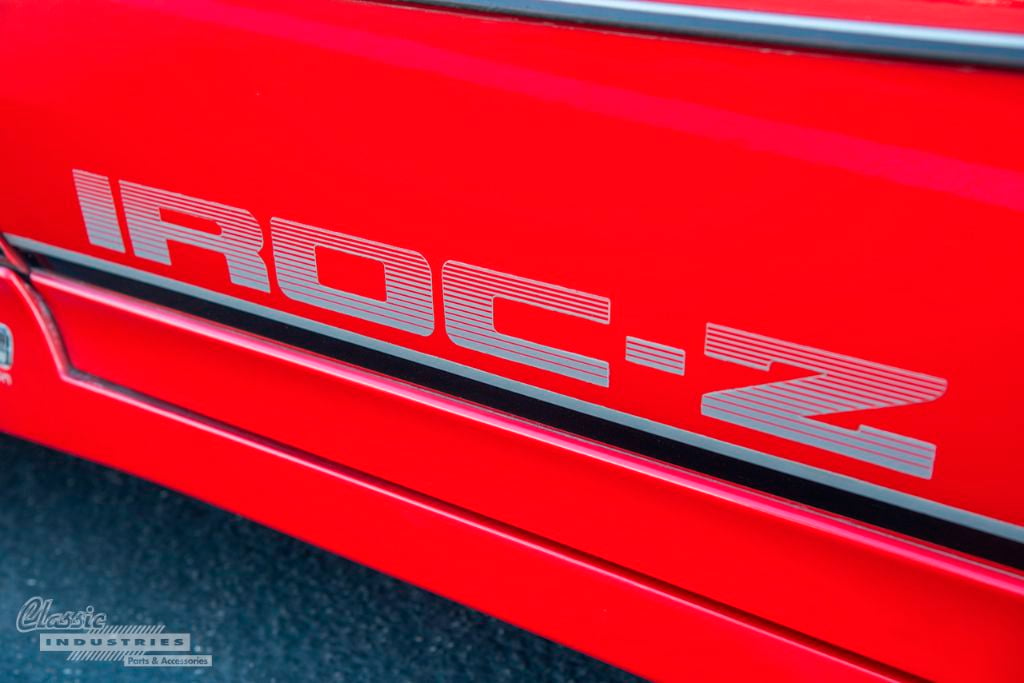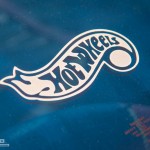 The miles added up rapidly, but David tells us his Camaro has been extremely reliable over the years. "The secret to the engine's durability is attributed to consistent oil changes with Castrol GTX and a WIX oil filter every 4000 miles. The only time I had to touch the engine was in replacing valve cover/intake manifold gaskets and the original oil pump. I have had the original transmission rebuilt twice, differential rebuilt, and fuel injectors replaced. Surprisingly the original window motors and hatch pull down mechanism still work."
In order to have more fun behind the wheel while approaching the half-million-mile mark, David has also added a number of mild performance upgrades: a 3.42 posi rear end, 2800 stall converter, Edelbrock intake, plenum/runner port matching work, custom air-induction boxes, and an upgraded exhaust with big-mouth catalytic converter. "Even for being a high-mileage 5.0 TPI, it runs pretty nice as a street light racer," David writes. Eventually, he plans to fully rebuild the stock block, and also add a '94 LT1 cam, 1:6 ratio rocker arms, high-flow heads, and a performance chip to complete the package.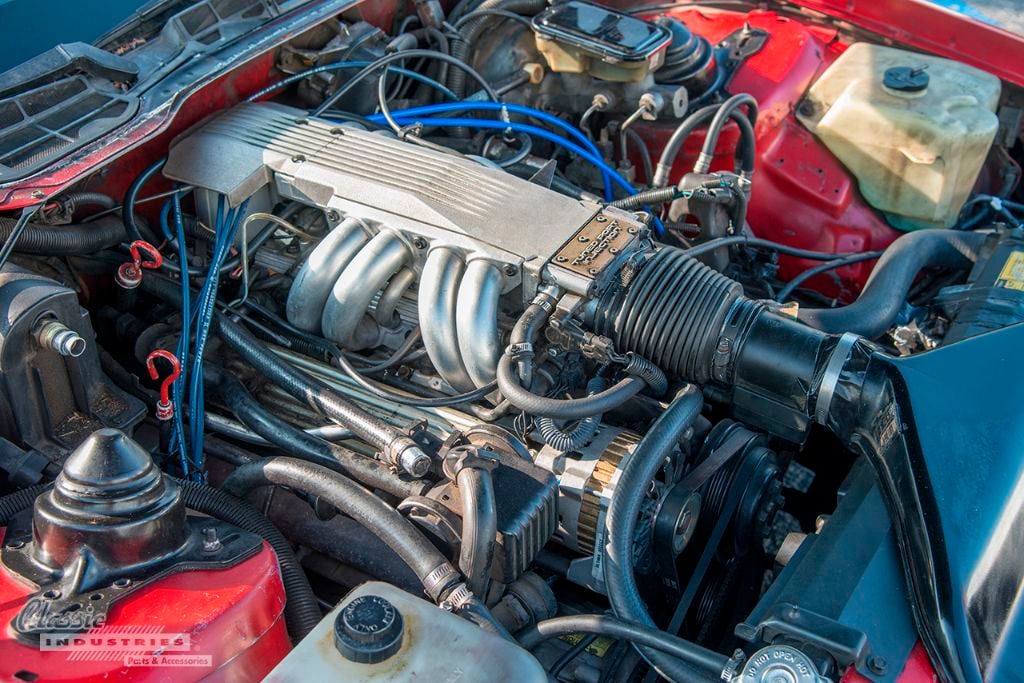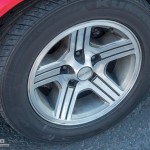 Cosmetically, the car is in near-new condition thanks to a partial re-spray and regular maintenance. "The paint was touched up by my neighbor, who works at a body shop. We stripped it and painted it on consecutive weekends in its original color: GM Bright Red. The "IROC" graphics were then re-applied." The Camaro's front end is protected from rock chips and debris by a period-correct black car bra, a necessity for a car that's driven this many miles. As for the wheels, third-gen aficionados will notice they're not original to this car, but David can explain that too. "The Camaro had been stolen from the original purchaser after two years of ownership. The thieves took the wheels and the radio, which is why this particular '87 rides on the newer 1988-90 model wheels." The black and red two-tone interior is just as clean and well-kept as this Z28's exterior.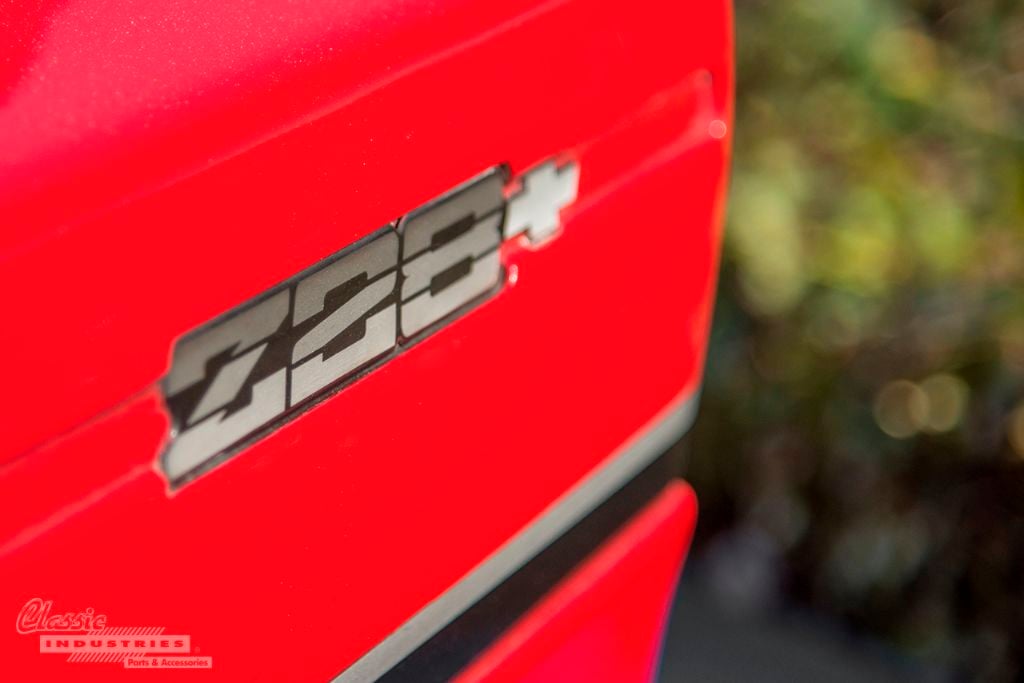 This astonishing third-gen Camaro just goes to show how durable these cars can be when properly cared for. It also proves that David is a true enthusiast—it takes serious dedication to a car to drive it this many miles, and keep it looking this good. As if this car wasn't enough to prove David's appreciation for classic F-Body models, he also owns a rare 20th Anniversary Turbo Trans Am and a beautiful gold 1970 Firebird 400. We enjoy helping David keep all his classics on the road, and we're certainly looking forward to the day his '87 IROC hits the historic 500,000 mile mark.
If you need restoration or performance parts for your own classic Camaro or Firebird, Classic Industries has what you're looking for! Click here to get a FREE parts catalog for your car.