What is the fastest production Pontiac Trans Am? This question is the source of much debate, since many factors contribute to its answer, including driver skill, altitude, and tire compound. However, there's no question that the 1989 20th Anniversary Edition Turbo Trans Am is one of the fastest T/As ever, if not the fastest. Car and Driver magazine clocked this limited-production car at a blistering 4.6-second 0-60 time, calling it "the quickest 0-60 sprinter available in any US production-car showroom at any price." The car's 13.4-second quarter mile time may not sound particularly fast today, but in 1989, it was comparable to that of Ferraris and Lamborghinis. It wasn't until almost a decade later, and the release of the LS1-powered fourth-gen cars, that another production Trans Am could come close to these figures.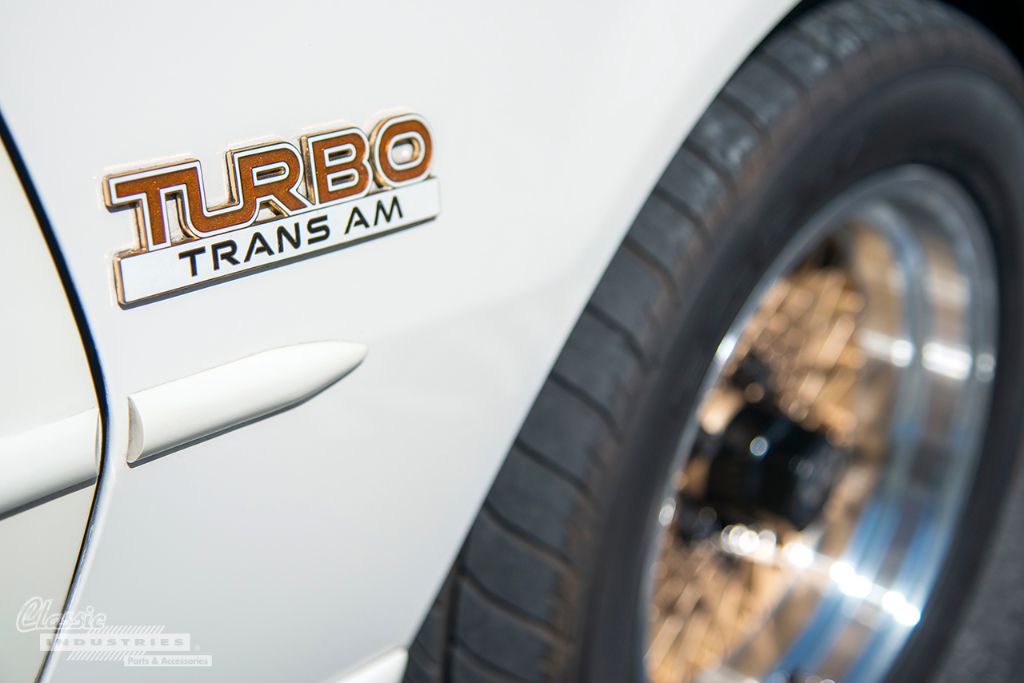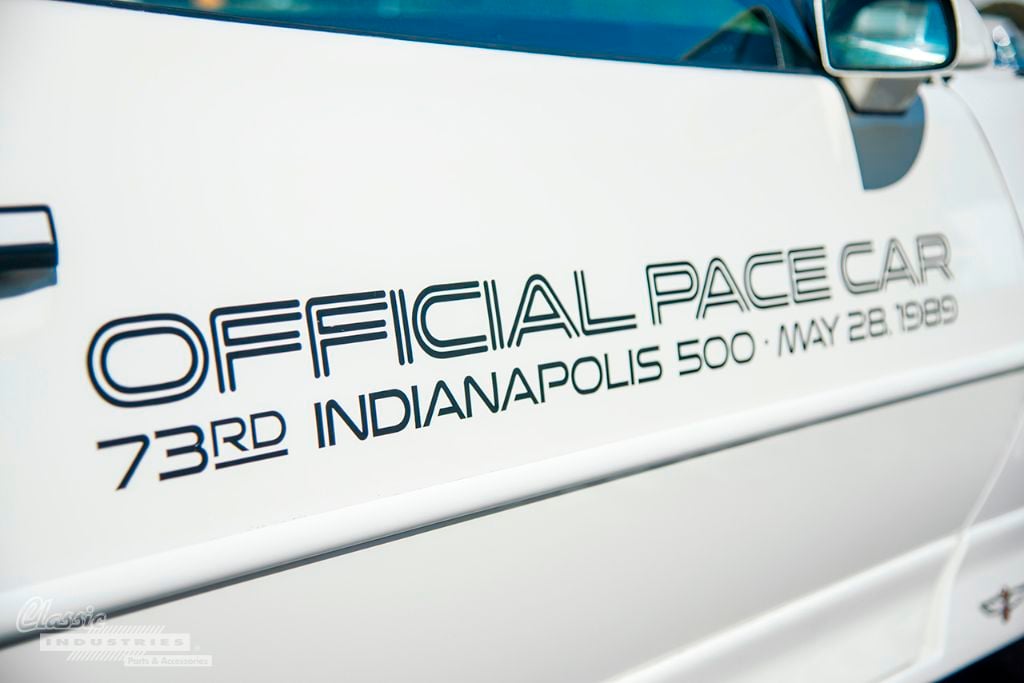 So, what's the story behind this powerful third-gen? The 20th Anniversary Edition was created to commemorate 20 years of Trans Am production, and used as the pace car for the 73rd Indianapolis 500 race in 1989—hence the lettering on the car's doors. A limited production run of 1,555 cars were built, most of which started out as white GTA models with tan interiors and either a hardtop or optional T-top. The cars also had special emblems inside and out, including "winged tire" emblems just behind the front wheels. However, the modifications to these 20th Anniversary models were much more than skin-deep—something very surprising could be found under the hood.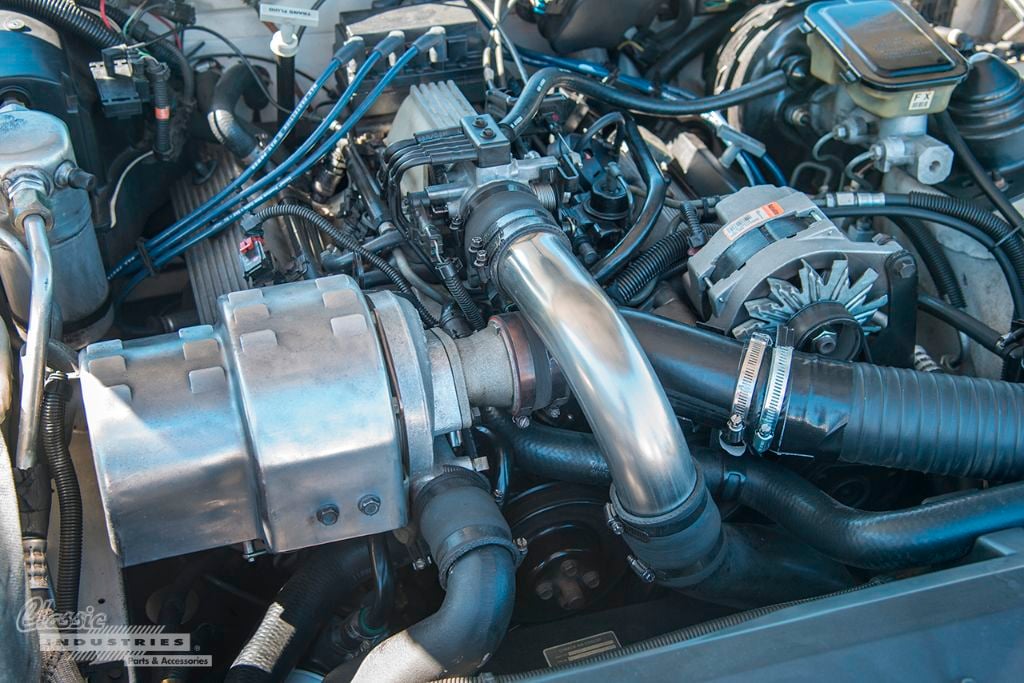 The Turbo Trans Am name tells you this car features a forced induction system, but what it doesn't tell you is that the 3.8L V6 engine was a relative of the one found in the infamous Buick Grand National. The Buick engines were tailored to this Pontiac application by California-based tuner PAS Inc., then shipped back to GM for installation on the assembly line. Each V6 featured high-flow heads, different pistons, a cross-drilled crank, a GNX-style intercooler, stainless steel headers, a higher-pressure fuel regulator, and a re-calibrated engine control module, as well as the electronically-controlled Garrett turbocharger. Pontiac rated the Turbo Trans Am at a modest 250hp, but in reality it produced over 300.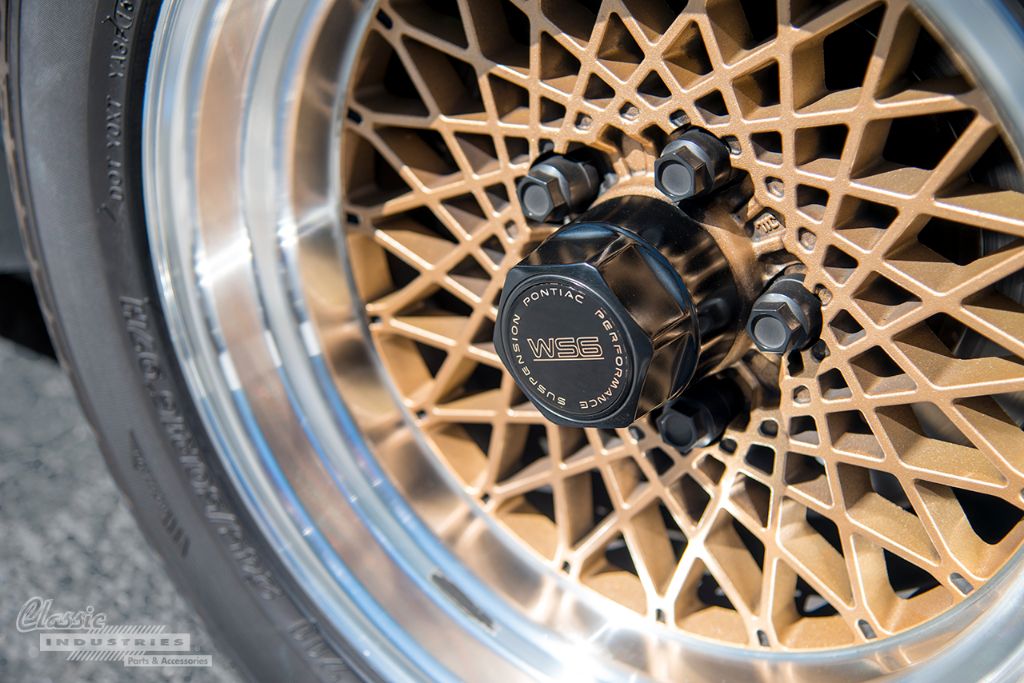 Aside from the engine upgrades, each 20th Anniversary car also had the rare 1LE brake package with oversized rotors and heavy-duty calipers. Even the fuel tank featured special baffles to avoid fuel starvation during hard cornering. As you can see, the Turbo T/A was much more than an appearance package—it was built to race.
This particular 20th Anniversary Edition is owned by David Mayans, of Corona, California. David is a Firebird fanatic, and his passion showed as he told us about this carefully maintained numbers-matching car. As it turns out, he also owns a gold 1970 Firebird, which we spotted at local car show Cars & Coffee. David takes great care with both his Pontiacs, and only takes them out occasionally, so we were glad we got the opportunity to check this Turbo Trans Am out and snap some photos. After all—it's not every day you see a third-gen like this.
---
Whether you have a first, second, third, or even fourth-generation Firebird or Trans Am, Classic Industries has all the restoration parts you need to make it look its best. Click here for a FREE full-color parts catalog for your car.