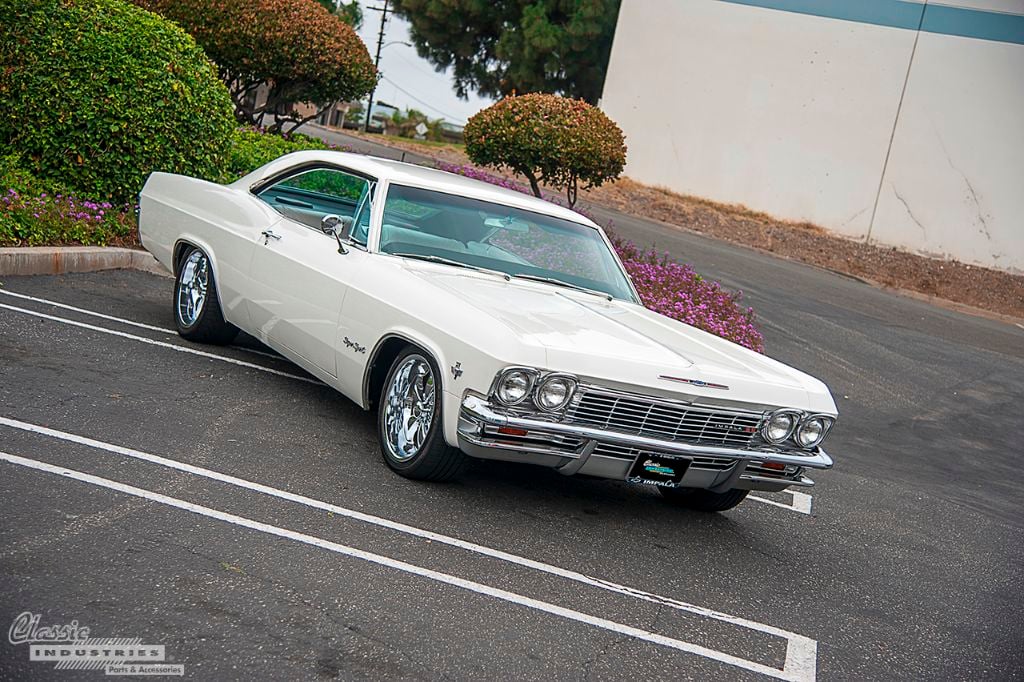 John Agres, of Costa Mesa, California, had always wanted a '65 Impala SS. He had long been a fan of the sleek styling of this Chevy coupe, but he wanted to find a completely stock model to start his restoration project—a clean slate, so to speak. Fortunately for John, he came across this '65 about 14 years ago, and knew it was the one.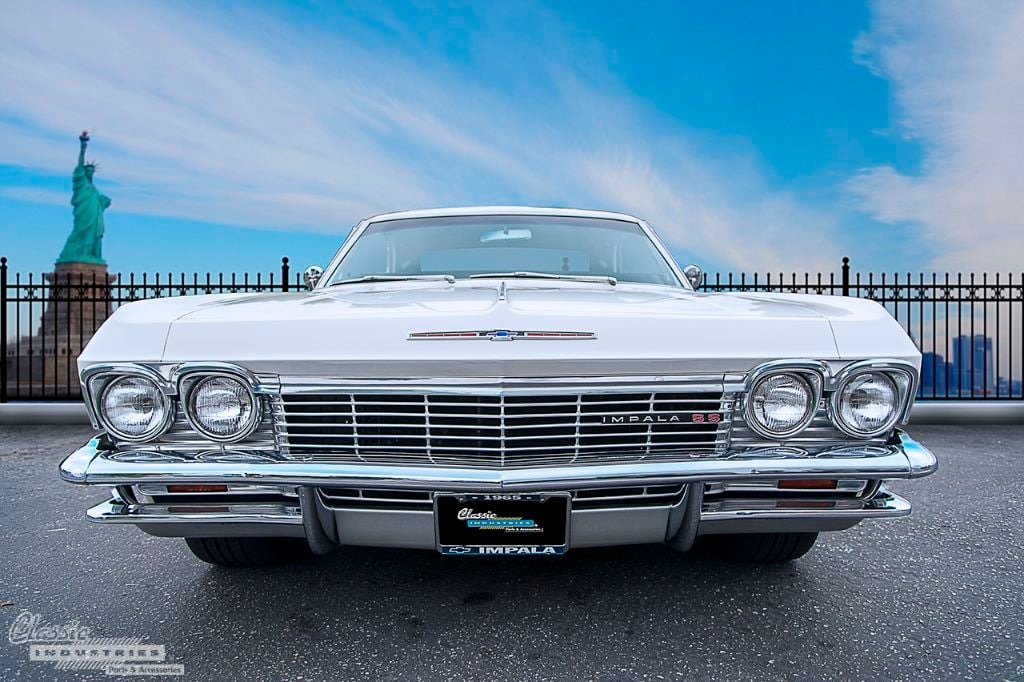 When John bought the car, it was bone stock, but in "40 years used" condition, in his words. He began restoring the car, eventually getting it to the beautiful condition seen here. John also added a few modifications along the way. The 18-inch RT5-brand wheels look similar to Cragar wheels, but with a deep-dish lip. The car was also repainted in its original white color, and the exterior trim and lighting was refreshed.
[gallery ids="4631,4630,4629"]
The '65 Impala's interior has also been reworked, changing from the original blue upholstery to white. Door panels were special-ordered without holes for the window cranks or locks, since John converted them to a powered configuration. A modern sound system was also installed, with an amplifier and sub box inside the cavernous trunk.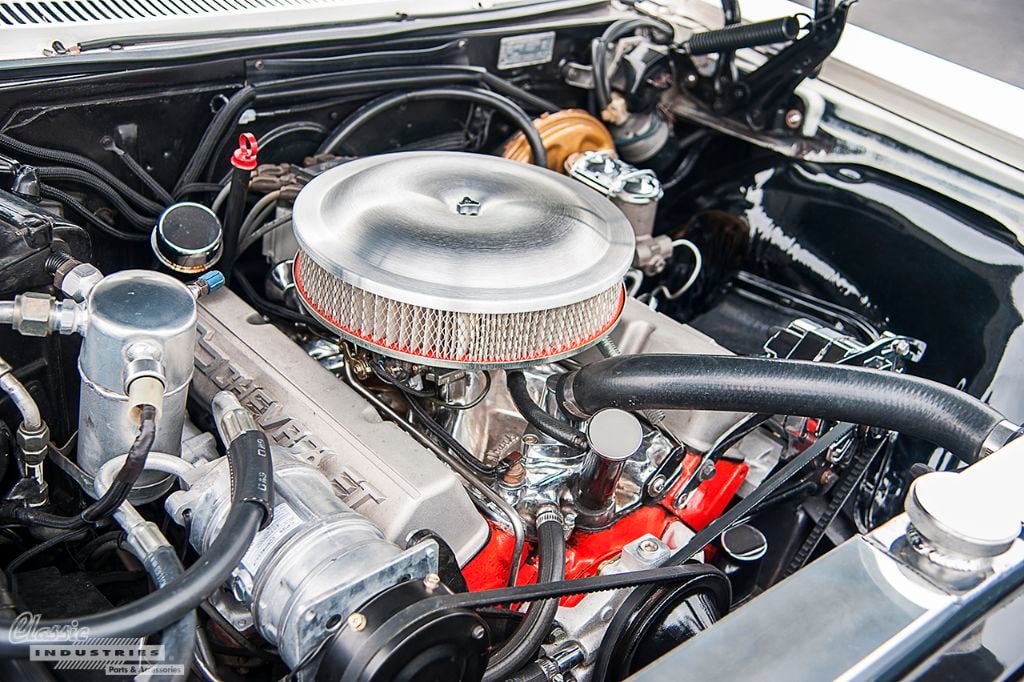 This Impala is powered by a built 327ci V8, paired with a 700R4 automatic transmission. New black paint, hoses, and engine accessories clean up the engine bay considerably.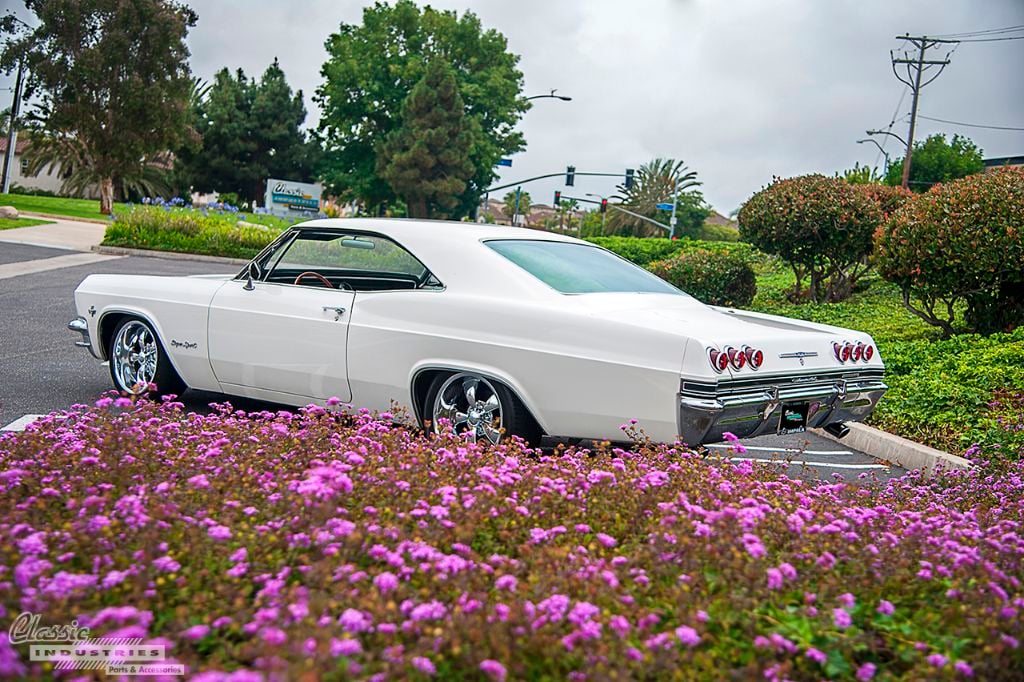 John likes to cruise with his friend Andy Uphoff, who owns the custom '65 Impala wagon we featured recently. The two enjoy showing their Impalas off at events and cruise nights, and they got lots of attention as the two cars pulled up to our Retail Showroom together.
If you have a classic Impala, Bel Air, Biscayne, Caprice, or other full-size Chevy model, Classic Industries has the parts you need to make it look brand new again. Click the button below for a free parts catalog for your car.