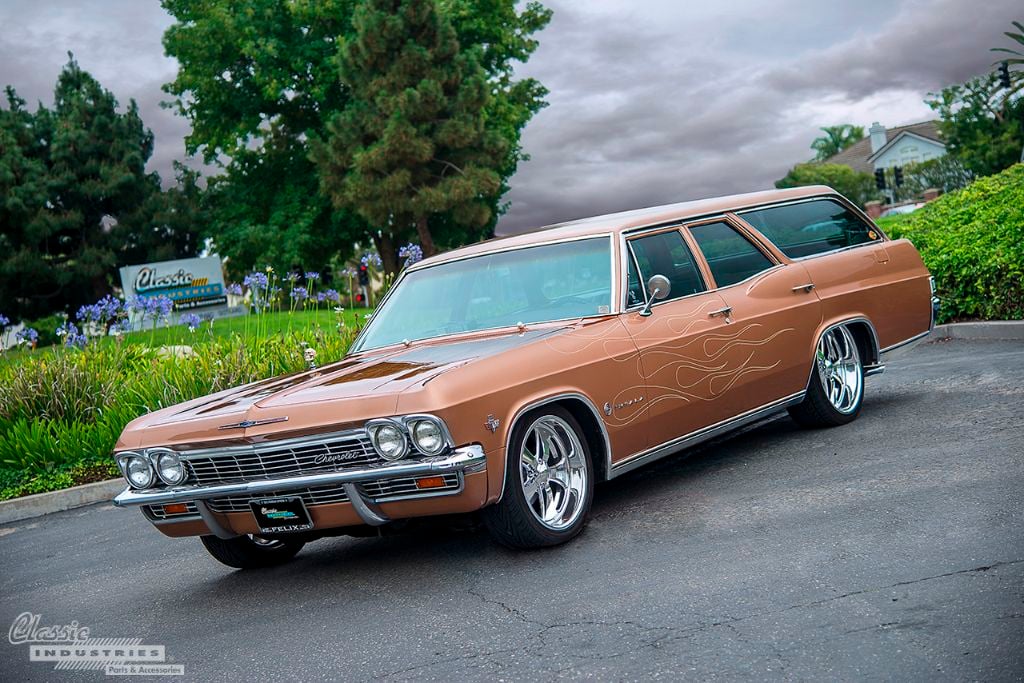 Station wagons, estates, family-haulers, or long-roofs—no matter what you call them, you're probably aware that these vehicles had humble origins. Rather than tearing down the racetrack, station wagons were originally intended to transport large groups in comfort, along with all their belongings.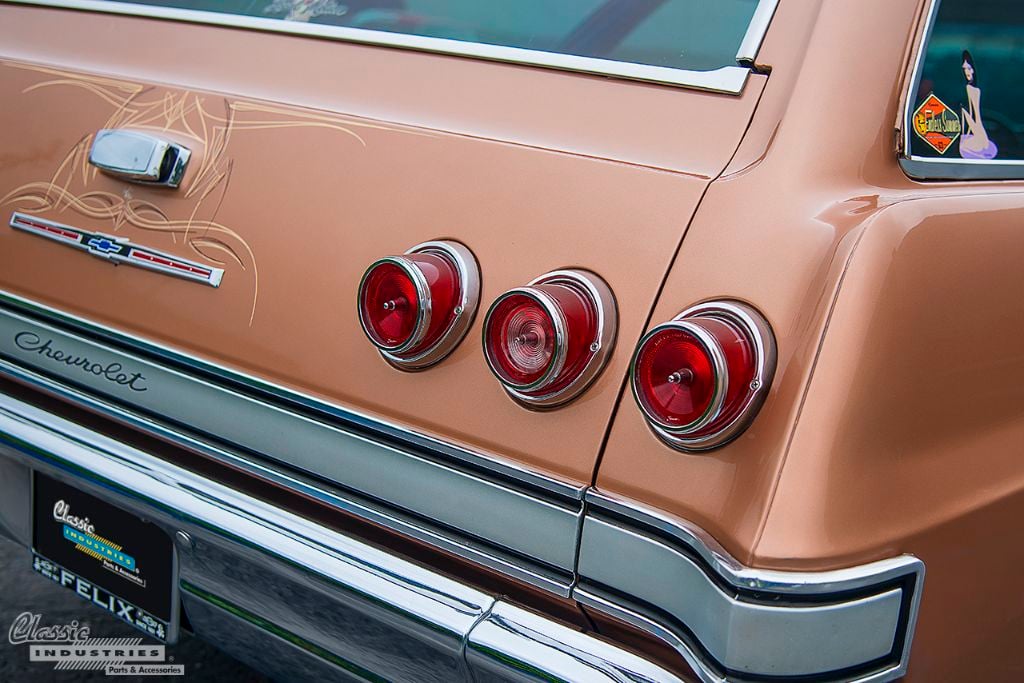 However, some classic station wagons have diverged from this utilitarian design, thanks to modifications applied by their owners. This 1965 Impala wagon belongs to Andy Uphoff, of Costa Mesa, California, and it's a clear example of a wagon that's been given a healthy dose of muscle. Andy's wagon started life with a 283ci V8 and three-on-the-tree manual transmission—not exactly ideal for quick acceleration.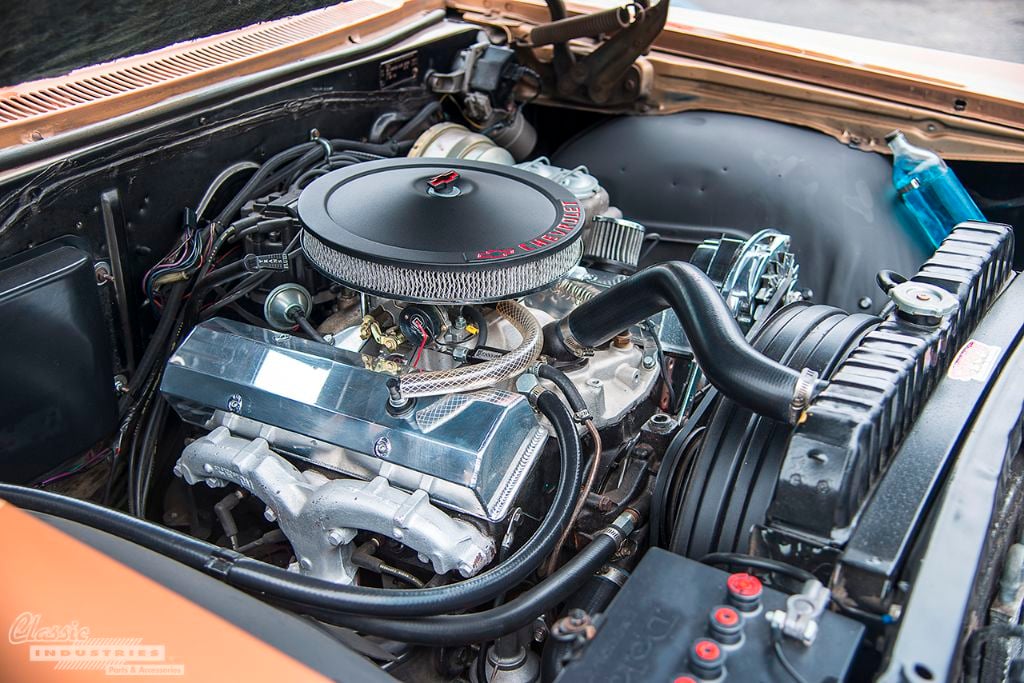 To make his wagon a little quicker from stoplight to stoplight, Andy installed a 350ci V8 crate motor and 700R4 automatic transmission. This combination puts down significantly more power than the original setup, and gives the wagon the V8 rumble of a muscle-car. But the modifications didn't stop there.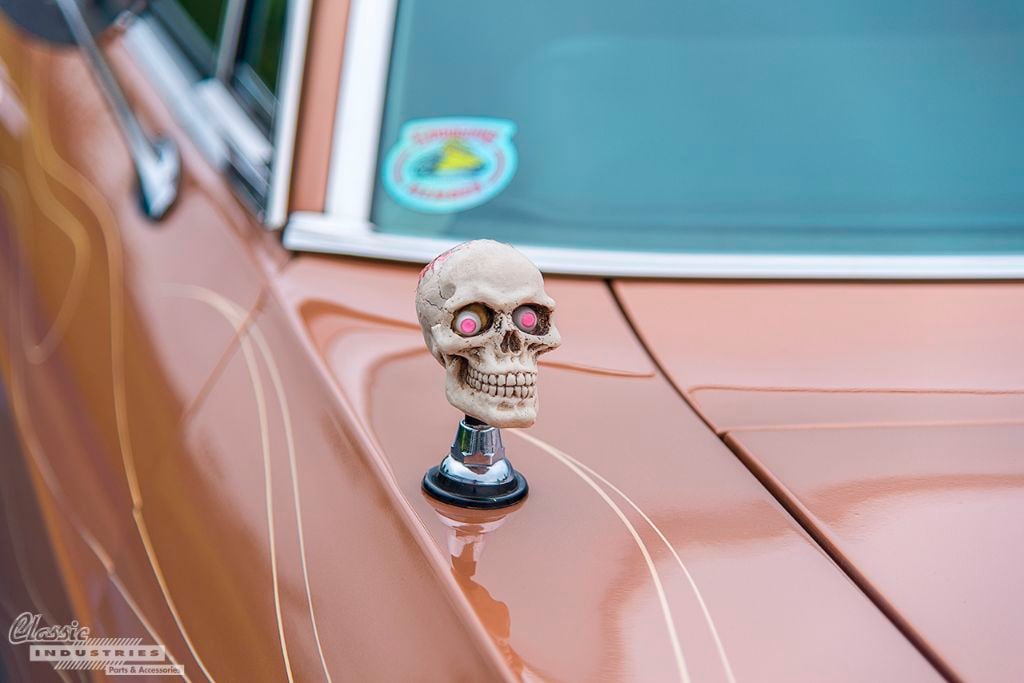 The Impala's exterior has been pinstriped with intricate flames and accents, all of which Andy tells us were done freehand in a single afternoon by famous artist Jeff Styles. The car also features a lowered suspension, and a set of 18- and 20-inch polished Budnik wheels.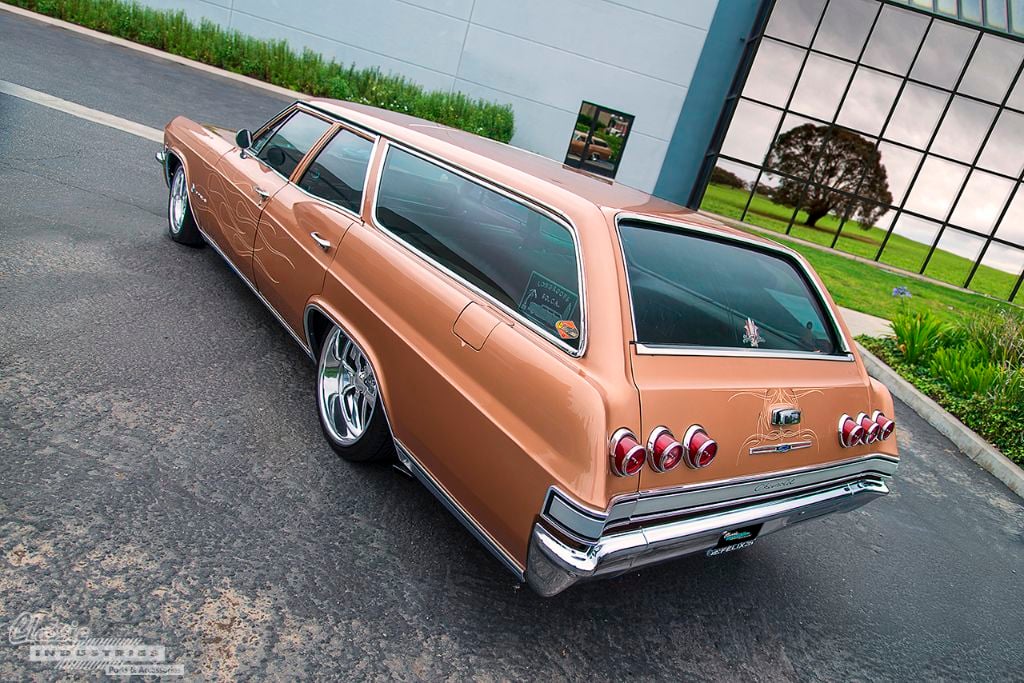 On the interior, there's a Budnik billet steering wheel, but Andy tells us he has another polished one that matches the other four wheels. In fact, that's what brought him to our showroom on the day of this photoshoot. He was picking up a new hub for the steering wheel.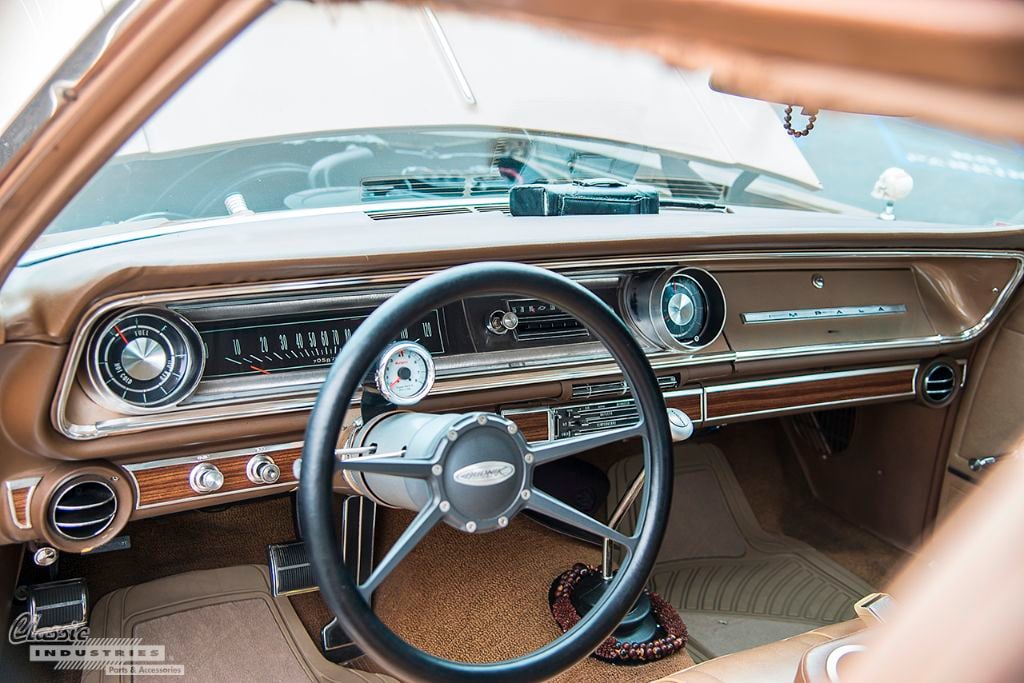 This Impala's paint may look brand new, but it's actually 15 years old. Andy is a detailer by trade, so he takes great care of the car, inside and out. He's also proud to have a station wagon that's much more than an ordinary family hauler.
If you have a classic Impala, Bel Air, Biscayne, or Caprice, Classic Industries has the restoration parts you need. Click the button below for a free parts catalog for your car.